There are many different types of computers, each with their own specific purposes. Standard
desktop computers
, for instance, are capable of running most software applications with ease. For gaming, however, a computer generally requires slightly different specifications. This is because
PC games
, unlike most average programs, often contain intense graphics that standard video processors cannot handle. The amount of RAM and the speed of the hard drive are also important, as is the computer's processor, or CPU. While most computers are capable of playing some games, the gamer often needs a desktop computer built specifically for gaming, like one of these top machines.
| | |
| --- | --- |
| 1 | Digital Storm Vanquish Firestreak |
The Digital Storm Vanquish Firestreak gaming PC sports an ASUS motherboard with an Intel core i5 processor, two trusted manufacturers in the computer industry. The 8 GB of 1600 MHz high performance Corsair RAM, and the 7200-RPM Seagate hard drive, gives this gaming desktop power to run even the most intensive games. For an added boost, the Firestreak features an NVIDIA GeForce GTX 660 with 2 TB of dedicated video memory, a must for most gaming rigs. This computer system ships with Microsoft Windows 7 Home Premium installed, and a windowed case with LED lights.
---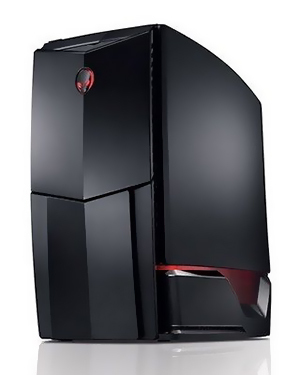 Gamers generally consider the Alienware Area 51 series of gaming computers among the best of the best. Not only does Alienware offer consumers stylish computers, but they also make a point of including top of the line hardware and components, and even allow consumers to custom build computers according to their own needs. Although the Area 51 series comprises more than just one specific computer model, they all generally contain more powerful hardware than their standard PC counterparts.
---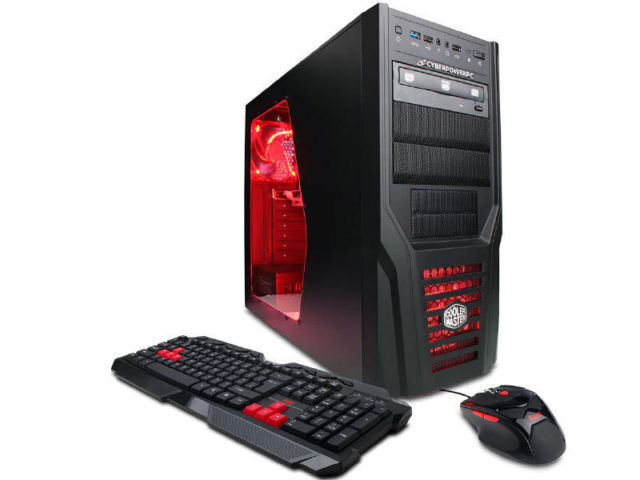 The CyberPower series of gaming PCs offers consumers a variety of hardware choices and computer styles. From the Black Pearl with its 2 TB SATA hard drive and AMD HD video chip, to the Gamer Xtreme XT's 16 GB of RAM and stylish Cooler Master Elite case, the company offers something for everyone. Despite having so many options, selecting a CyberPower gaming PC is simple with the company's customisation options.
---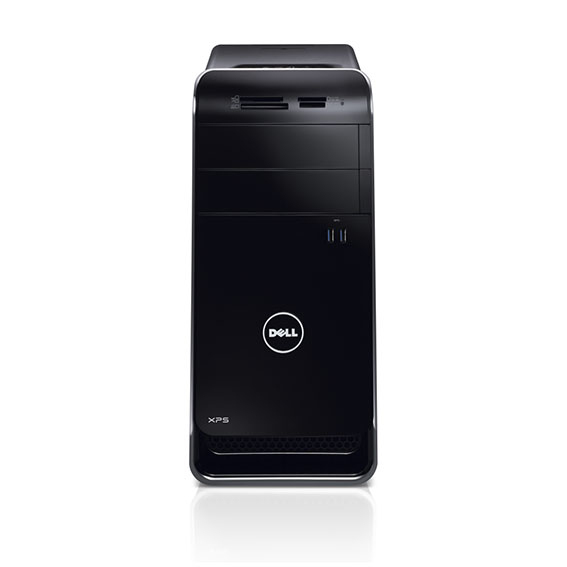 The Dell XPS8500 gaming PC features a third generation Intel core i7 processor with Turbo Boost technology and quad core processing. With up to 16 GB of PC memory, the XPS8500 has the power needed to perform well under heavy loads and provide the consumer with a solid gaming experience. This gaming PC sports an NVIDIA video card.
---
| | |
| --- | --- |
| 5 | Velocity Micro Raptor (i7-3770K) |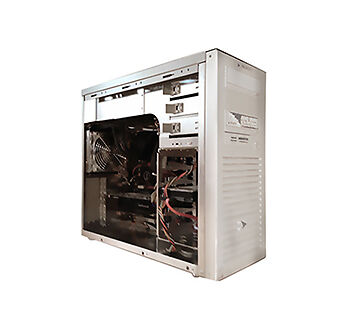 The Velocity Micro Raptor i7-2770K contains an Intel core i7 processor that clocks in at 4.7 GHz. Its 8 GB of memory and 1 TB of storage provides ample power and space for the casual gamer, and the SLI enabled NVIDIA GeForce video card allows consumers to add and link a secondary video card for more power. The 3370K model comes standard with an optical Blu-ray drive as well as Microsoft Windows 7 Home Premium.
---
| | |
| --- | --- |
| 6 | HP Pavilion HPE h9-1120t Phoenix |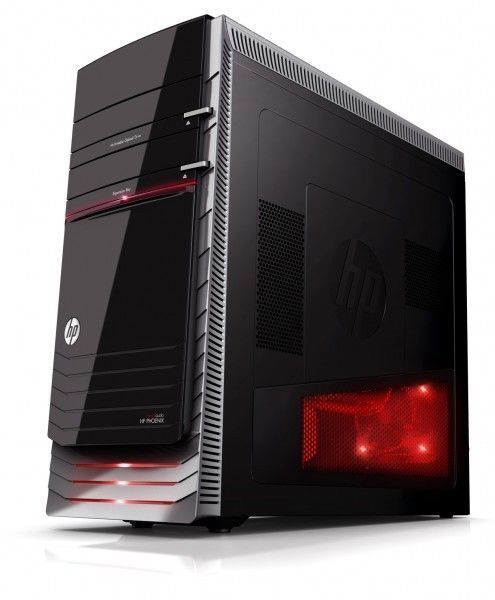 Hewlett Packard's Pavilion HPE h9-1120t Phoenix family of gaming computers come in a variety of configurations, often left up to the consumer to customise as many gamers consider the ability to design a gaming rig from the ground up as a benefit. The Phoenix generally contains one of handful of different Intel i7 processors and between 8 and 32 GB of memory, depending on the specific build. Other components like hard drives, optical drives, and video cards can vary as well.
---
Accessories for Gaming Desktops
Perhaps one of the most fun aspects of owning a gaming computer is customising it with a variety of accessories. From special
keyboards
to a computer
mouse
with multiple buttons, a large number of accessories exist to give gamers an edge while playing. The most important consideration when choosing a gaming accessory is, of course, comfort. Hardcore gamers tend to spend lots of time at the keyboard, and accessories that are comfortable in the hand, while not specifically enhancing game play, often make a difference in play style.
How to Buy Gaming Desktops on eBay
When purchasing a
gaming desktop
there are a few important factors to consider. First, of course, is the type of video card the computer contains. Video cards with dedicated memory generally perform better than systems that share memory between the video card and the rest of the system. Consumers should also check their favourite games to get an idea about what specifications they need in a gaming PC. To find and buy a gaming desktop on eBay, consumers need only to use the site's search feature to locate either specific computer models or gaming computers in general.