A high-quality
sewing machine
allows users to do everything from repairs to intricate embroidery. Before shopping, buyers should establish their requirements and which advanced features are nice to have, even though not necessary. They should choose sewing machines that are able to stitch the fabrics used most frequently, whether they are delicate silks or upholstery materials, and advanced enough to perform all of the tasks they need to complete. Buyers should learn about the top six sewing machines on offer to make the selection process easier. They can find sewing machines at specialist shops, department stores, and online at
eBay
.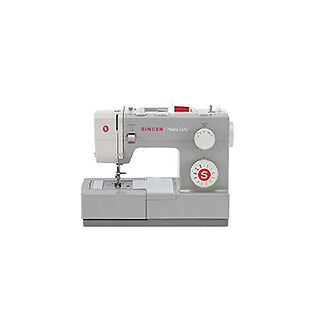 The Singer 4411 is a heavy-duty but lightweight sewing machine. It features a durable stainless steel bed plate and works just as well for delicate tasks, such as embroidery, and stitching thicker fabrics for quilting. It is suitable for a range of materials, including denim. It can produce 1100 stitches per minute and its rotary hook movement provides a jam-free thread feed. A window allows the user to check the level of thread on the bobbin. This machine has 11 stitch patterns, three needle positions, and a four-step automatic buttonhole function. It comes with automatic thread tension, electronic foot speed control, reverse button, and a side thread cutter.
---
| | |
| --- | --- |
| 2 | Husqvarna Viking Emerald 116 |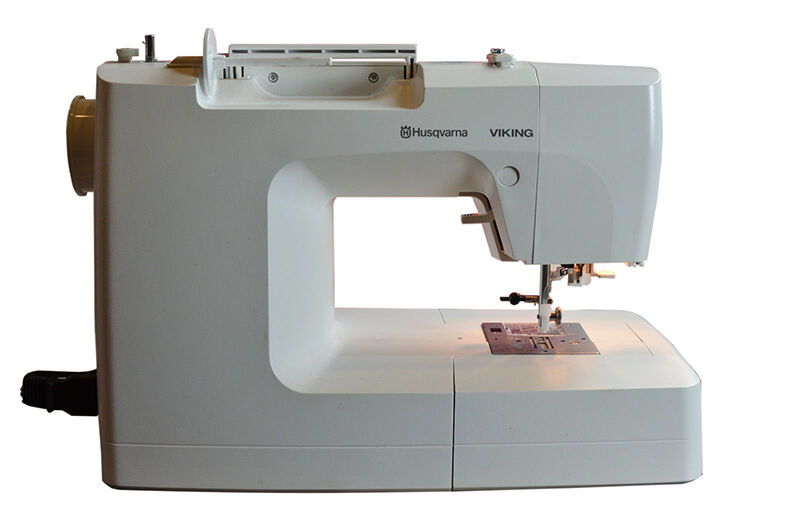 The Husqvarna Viking Emerald 116 is suitable for a variety of tasks and fabrics, including curtains. It comes with a variety of practical features, including an integrated needle threader, hard cover for storage, and sewing guide reference chart. The chart lists the recommended presser foot, stitch width and length, and thread tension for a variety of techniques and fabrics. The machine features 60 stitch functions, including utility, stretch, and decorative. The user can set the speed according to the project or skill level, and change the snap on and off presser feet quickly. The machine has a strong metal one-piece case that has a low level of vibration, and it does not require lubrication.
---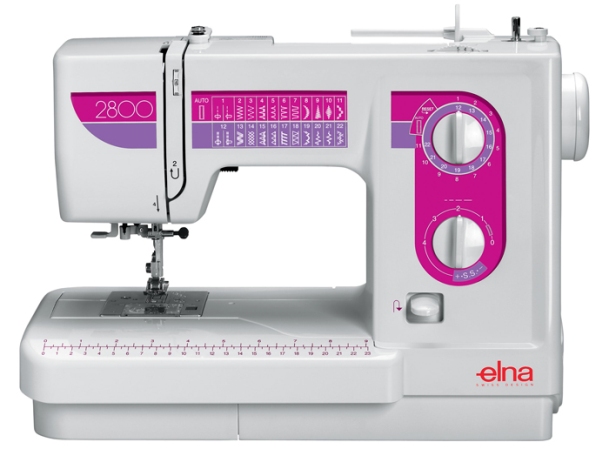 The Elna 2800, also sold as the Elna eXplore 340, is suitable for beginner and advanced users. It offers 24 stitches and an automatic one-step buttonhole. Users can sew a variety of fabrics, including stretch varieties and knits. The machine has a drop-in bobbin system that produces smooth running and jam-free sewing. It comes with adjustable tension, stitch length, and width; a variety of embroidery stitches; and an automatic needle threader. Its needle can take a range of positions between the left and centre.
---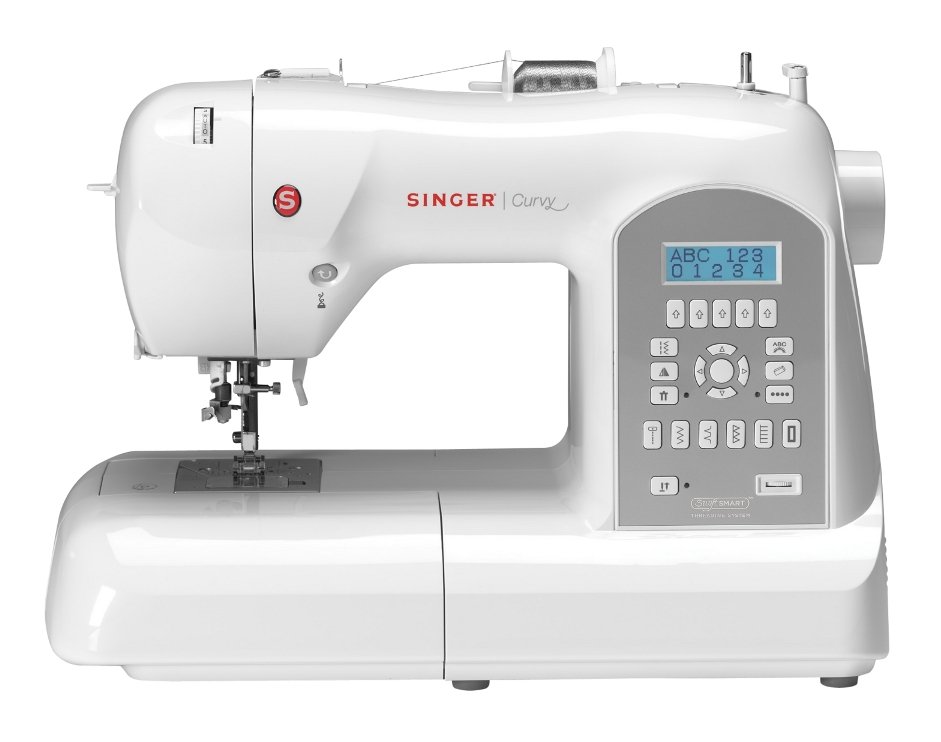 The Singer Curvy 8770 is suitable for beginners and users with some experience. It sews a variety of fabrics, including curtain material, and performs tasks such as embroidery. This computer-controlled sewing machine features three LED lights for added illumination. It comes with 225 stitch options, seven types of buttonholes, and stitch memory to store programmed stitches. It also features an automatic needle threader and thread tension, rotary hook movement, and an electronic foot control.
---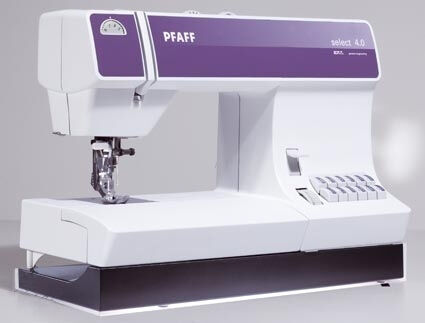 The Pfaff Select 4.0 offers 40 different stitches, including numerous decorative versions, for use with a range of fabrics. It has an integrated needle threader, and its trademarked integrated dual feed (IDT) provides an even feed of fabric from the top and bottom. It offers constant needle piercing power even when users sew slowly or through thick or layered fabrics.
---
The Bernina 830 offers more working area than other Bernina sewing machines, with the free arm leaving up to 30 centimetres of space to the right of the needle. It features a stitch regulator for high precision at any speed, as well as a drag and drop stitch combination. It comes with numerous designs and fonts as standard, making it easy for users to be creative. It has an optional Bernina embroidery module, which allows the user to create large motifs and customised designs.
---
How to Buy a Sewing Machine
eBay
sellers offer a range of sewing machines for beginners and advanced users. If you enjoy window shopping, type a simple phrase, for example "
electronic sewing machine
", into the bar that appears on every page and browse the listings on offer. Alternatively, refine your search by choosing the most suitable product features. A good quality sewing machine allows users to complete projects ranging from simple mending to creating clothing, soft furnishings, or complicated embroidery tasks. Buyers should consider their requirements and experience levels before buying sewing machines on eBay.