Bifold wallets
are as much a reflection of the owner's personality as they are a way to carry around important items like money and credit cards. This thin, folded wallet allows men to carry the items they need easily, unobtrusively, and with a minimum of discomfort. Bifold wallets can make a variety of fashion statements, such as casual, bold, stylish, or sophisticated. Choosing a bifold wallet involves understanding the size, material, colour, and style of each wallet. Learning about some of the most fashionable, high-quality wallets on the market today can help consumers make an informed purchase.
| | |
| --- | --- |
| 1 | Coach Heritage Limited Edition Baseball |
The Coach Heritage Baseball bifold wallet is a limited edition designer wallet for men. This wallet boasts hand stitching and soft, pliable, durable, glove-tanned leather. The wallet gets its name from the company's first glove leather, which is the same type of leather in baseballs. The wallet is about 10.8 centimetres by 9.5 centimetres. The Coach Heritage Baseball wallet boasts durability created by reinforced seams and hand-turned edges. The wallet is large enough to hold credit cards, ID, and paper money, but small enough to fit easily into a back pocket.
---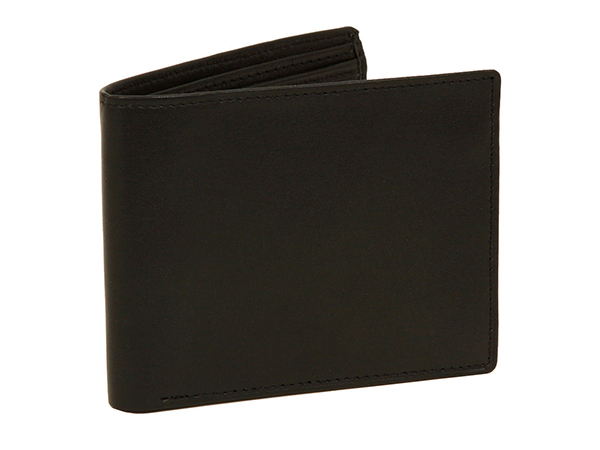 As its name suggests, the glove wallet, or baseball glove wallet, boasts leather from real baseball gloves. As a result, these wallets possess the dark colour and smoothness of a baseball glove. A number of companies sell glove wallets. Coach offers glove wallets that contain one-and-a-half 70-year-old glove in each wallet. The Coach glove wallets are limited edition wallets, with only a couple hundred available at a time for purchase. Glove wallets make an elegant fashion statement and provide durability and strength, because they darken and beautify with age. As a result, these wallets last many years and resist wear and tear.
---
| | |
| --- | --- |
| 3 | Ralph Lauren Purple Label Alligator Hipster Wallet |
The Ralph Lauren Purple Label Alligator Hipster is a stylish, high-end wallet that works best for carrying just the essentials. This Italian-made wallet boasts real alligator skin that gives the wallet clean, soft lines and a long life. The wallet has an opening for money, as well as space for eight credit cards and two other slots for additional items, such as ID. The inside of the wallet consists of twill fabric with a Ralph Lauren debossing, and measures about 10.8 centimetres by 8.9 centimetres.
---
| | |
| --- | --- |
| 4 | Christian Louboutin Paros Spikes Wallet |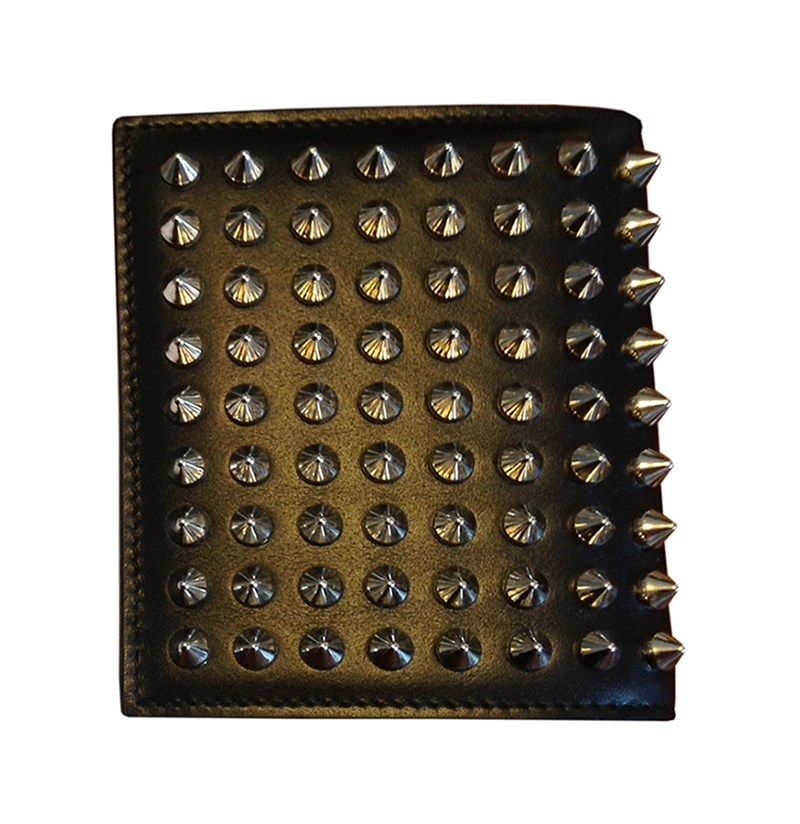 The Paros Spikes wallet from Christian Louboutin makes an edgy fashion statement. The front of this leather bifold wallet consists of rows of small metal spikes. The wallet and its pockets close with buttons. At 9 centimetres by 10.5 centimetres, it is one of the smaller bifold wallets, but it has enough room for four credit cards, money, and ID. It comes in both black and grey.
---
| | |
| --- | --- |
| 5 | Dr. Koffer Slim Breast Pocket Wallet |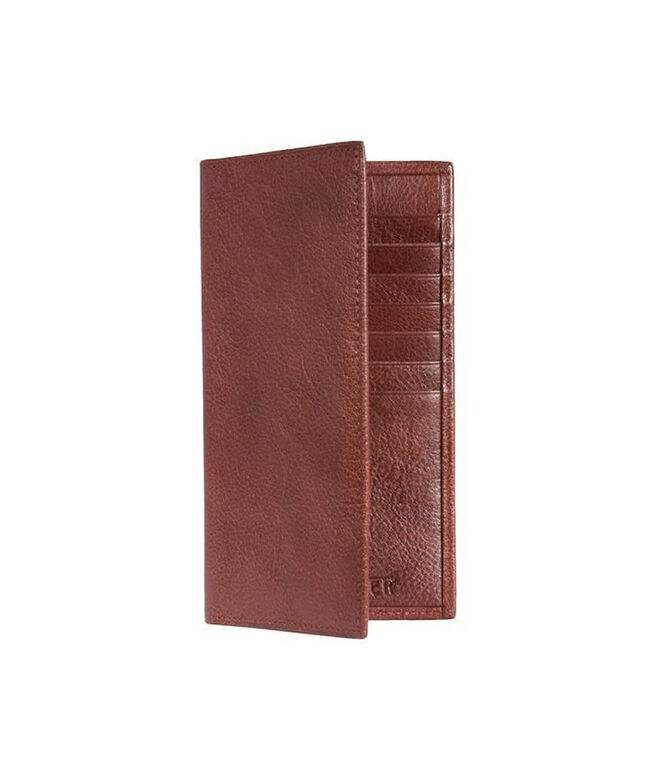 The slim breast pocket wallet by Dr. Koffer is durable, beautiful, and stylish. This wallet consists of elegant leather with a fine texture, and has a pocket for money, as well as room for ID and some credit cards. It is about 17 centimetres by 8.9 centimetres but it is very thin, at only a little more than 1 centimetre thick, and thus fits easily and unobtrusively into the breast pocket. It comes in several colours, including black and brown.
---
| | |
| --- | --- |
| 6 | The Mighty Wallet by Dynomighty |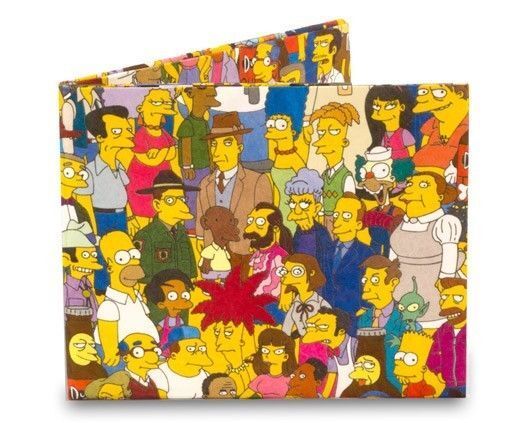 The Mighty Wallet by Dynomighty is a unique wallet consisting of Tyvek, the same material that makes up some very resistant, almost indestructible envelopes. The Tyvek makes the wallet extremely thin and lightweight, as well as durable, water resistant, and recyclable. Might wallets boast numerous designs, such as ones that resemble dollar bills, maps, envelopes, and flags that make it easy conceal that fact that it is a wallet. These wallets are also seamless and stitchless, consisting of a single sheet of Tyvek, and therefore tend to last longer than other types of wallets. The size of the wallet is about 20 centimetres by about 8.2 centimetres.
---
How to Buy Bifold Wallets from eBay
When you choose a bifold wallet, you need to consider a number of factors, such as size, style, and material. In order to find and buy wallets on
eBay
, start with a simple search by entering keywords, such as 'men's wallet' in the search bar on any eBay page. You should get numerous results, which you can then sort by factors such as brand, style, colour, or material until you find a bifold wallet that you want to buy. On eBay there are numerous elegant and casual wallets available to suit every personality, occasion, and style.