Women wear
booties
as a fashion statement in fall and winter months. Their short length makes them impractical for inclement weather, but excellent footwear for both casual and dress up days. Also known as ankle boots, booties come in a variety of colours, materials, and styles. From flat heels for everyday wear to different shaped high heels for special occasions, booties act as a slip on shoe substitute that stand out, giving any outfit a sense of flair. Shoppers can find booties of all kinds on
eBay
in both designer and discount styles. With a click of the mouse, shoppers can browse through footwear for the top women's booties.
| | |
| --- | --- |
| 1 | Fringed Leather Booties |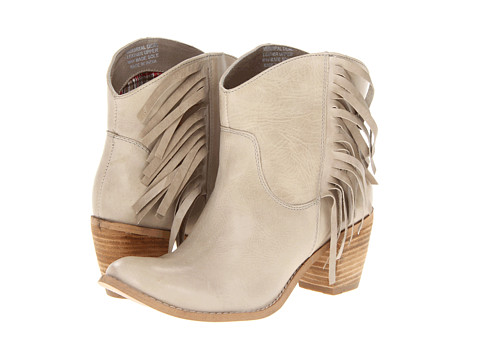 Booties with a leather or suede fringe offer a cowboy look that works well with a pair of denim blue jeans or even a denim skirt. Some feature leather throughout the boot, with a suede fringe for contrast. Some feature the opposite design, with a suede boot and standard leather fringe. The fringe sways as women walk, adding interest to the design. Leather fringe booties come in a variety of shades, including maroon, brown, black, tan, and hunter green.
---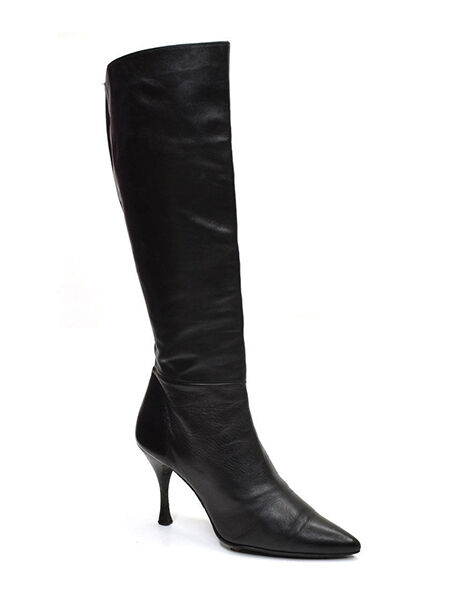 Pointy toe booties usually come with a pointy heel as well and women wear them dress up slacks, skirts, and dresses. Some also have a casual enough style to dress up a pair of jeans for a casual night out. Pointy toe booties often feature standard leather, but shoppers can also find patent leather and suede materials in patchwork designs throughout the boot. Some women find the pointed toe takes some getting used to, but once they are comfortable in the shoes, women find them to be a regular part of their footwear wardrobe.
---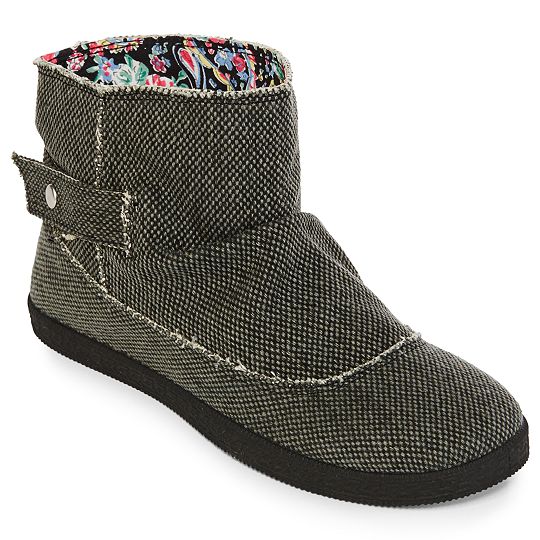 Flat booties feature designs meant for comfort. While some styles may come with a fancy leather look, the flat heel makes them a more everyday boot women can wear while running errands, playing with the kids, or grabbing a quick lunch out with friends. They work well with a pair of blue jeans or even a comfortable pair of stretch yoga pants.
---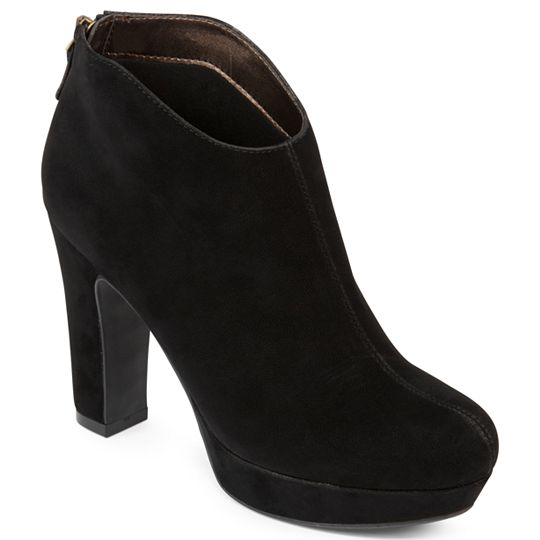 ---
---
| | |
| --- | --- |
| 6 | Wedged or Platform Booties |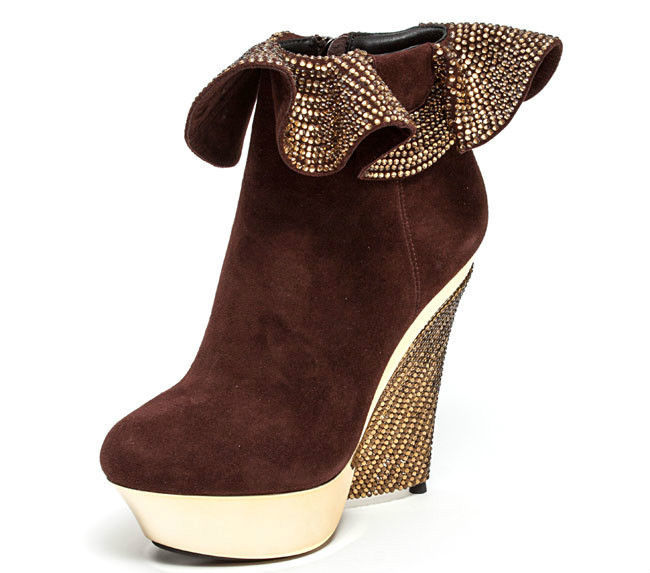 Wedged or platform booties come with a thicker heel than standard high heel booties. Unlike high heel booties, wedge or platform heels come either relatively flat offering a small lift, or quite high. Many women need to learn how to walk in platform heels, but once they do, it becomes second nature. Wedge heels work well with jeans or slacks on both casual and semi-formal days.
---
Comparison of Booties
Booties come in a variety of colours and styles and what a woman chooses depends on personal taste, as well as everyday needs. High-heeled booties dress up most outfits and are worn for special occasions, while flat booties keep feet comfortable during everyday activities. Wedge booties may or may not have a heel and leather fringe booties add a bit of fun for a cowgirl look.
How to Buy Booties on eBay
When shopping for booties on
eBay
, type the style or brand you want into the Search bar found on any eBay page. To narrow your search, specify colour and material, as well as style. Look for trusted sellers with high feedback ratings and never hesitate to ask the seller a question if information you need is not in the listing. Browsing eBay stores is another option that offers a convenient shopping experience. Stores feature similar items designed to save you money. Buy flat and high-heeled booties from the same store and possibly receive a shipping discount. Turn to eBay for all your footwear needs and experience one-stop shopping from the comfort of home.