Bose
is one of the world's leading manufacturers of quality stereo equipment. The company produces several small stereo units suitable for use at home, at work, or even on the road. These items produce excellent sound quality for their size, and they connect with all types of external music players, such as smartphones, MP3 players, disc changers, and more. Buyers should consider some of the differences between the top Bose shelf stereos to find a product that matches their needs.
| | |
| --- | --- |
| 1 | Bose Acoustic Wave Music System II |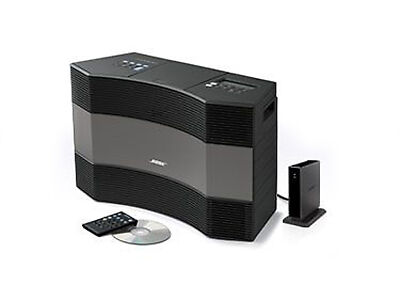 The Acoustic Wave music system II from Bose is capable of playing audio CDs and MP3s, and a built-in AM/FM radio allows users to enjoy broadcast stations as well. Auxiliary jacks enable connections to external devices like MP3 players or smartphones. The unit also has a headphone jack. The Acoustic Wave II package includes a remote control, and owners can easily link the unit to a compatible Bose Lifestyle system. A compatible Wave connect kit charges iPhones and iPads while allowing owners to play music from the device.
---
| | |
| --- | --- |
| 2 | Bose Wave Music System III |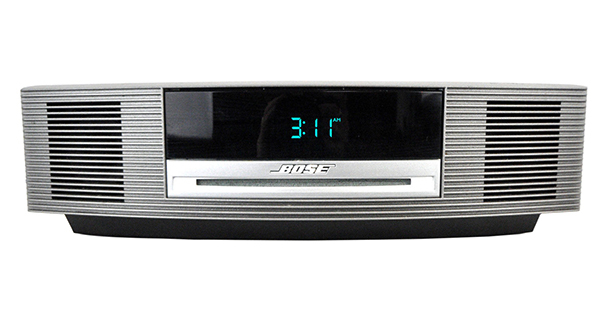 The Bose Wave music System III is a compact and easy-to-use unit with touch controls. It features a front-loading CD player like those used in vehicles to reduce the number of moving parts, and the stereo also plays CDs and AM/FM broadcast stations. The display even presents song and station information. The Wave III doubles as an alarm clock. Two independent alarms allow two sleepers to wake up at different times, and users can set the system to play a favourite CD or audio track for the alarm. Furthermore, an auxiliary input enables connection with MP3 players and other external devices.
---
The Bose SoundDock II connects with iPods and iPhones to deliver high-quality audio in a compact and convenient stereo system. The small size of the unit makes it ideal for use in bathrooms, kitchens, and other small areas of a home, and an included remote allows easy navigation of tracks and channels. The unit also charges a docked iPhone or iPod to ensure long hours of listening. Although the SoundDock II is not directly compatible with iPhone 5 and other Apple products with an Apple Lightning connector, buyers can purchase an Apple Lightning to 30-pin adapter to play an iPhone on the system.
---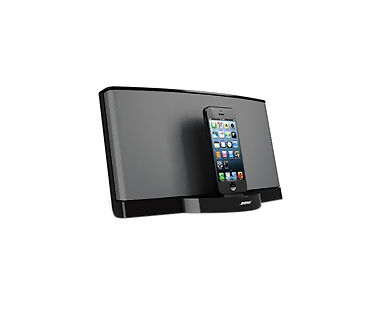 Unlike its predecessor, the Bose SoundDock III plays all modern iPhones, including the iPhone 5 and others with an Apple Lightning connector. It also connects with modern iPods like the iPod nano 7th generation and iPod touch 5th Generation. The SoundDock III is not compatible with earlier Apple products that use a 30-pin connector, though the 3.5 mm auxiliary input enables connections with a range of external devices, including DVD players, CD players, and older iPods.
---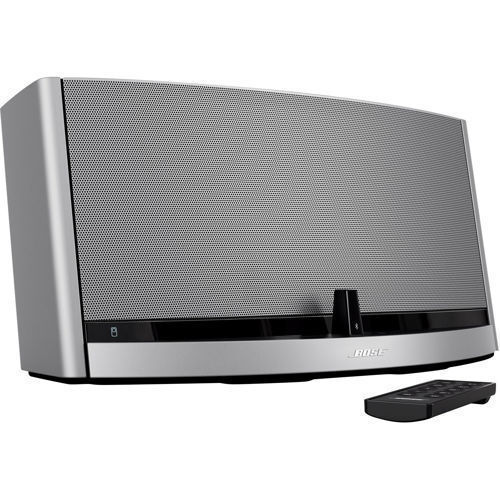 The Bose SoundDock 10 offers Bluetooth streaming from mobile devices and a TV output for viewing videos on an iPhone or iPod. An auxiliary input also enables connection with external devices like CD players. The Bose SoundDock features a greater range of compatibility than the SoundDock II and SoundDock III products, and it connects to iPhone 5 models and their predecessors. The SoundDock 10 is also usable with the first three generations of iPad and most iPods, including the fifth generation of devices.
---
| | |
| --- | --- |
| 6 | Bose SoundDock Portable |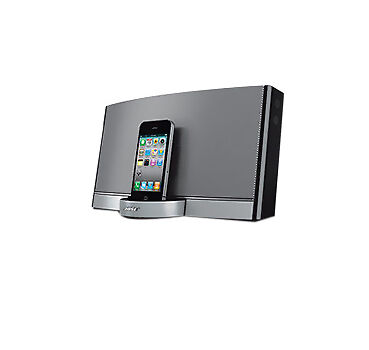 The SoundDock Portable is a smaller and lighter version of Bose's other SoundDock models. The unit runs on a rechargeable Li-ion battery and plays for as long as eight hours on a single charge. A swivelling dock station retracts into the unit when not in use, and a convenient handle on the back of the unit allows owners to carry it with them while travelling. The small size and excellent audio quality of the SoundDock Portable make it a suitable choice for use at home or on the road.
---
How to Buy Bose Shelf Stereos on eBay
You can shop for new and used
shelf stereos
from
Bose
on
eBay
. Browse listings by entering keywords into the search field on any page. You can also use category links to navigate items on the website. Look for sellers with a high positive feedback rating and leave feedback at the end of your transaction to inform future buyers about your experience with the seller. Bose creates some of the top shelf stereos on the market. Several of these items have a dock for iPods and iPhones, and auxiliary connections allow playback from other devices. Choose a Bose shelf stereo that has the appropriate design and features for your needs to enjoy quality audio from a compact device.