Car monitors allow users to watch movies and television while on the road. There are two basic types of monitors, including those with a built-in DVD player and those without. Buyers looking for monitors without a DVD player can choose from several types of products. These items are less expensive than monitor and DVD combos, and they tend to be more durable. Owners can connect their monitor to a portable DVD player, MP3 player, smartphone, or other external device to play videos. Buyers should consider the many different types of monitors available in order to select the best product for their needs. Top monitors are available for headrests, dashboards, sun visors, and other areas of the car.
| | |
| --- | --- |
| 1 | Built-in Headrest Monitors |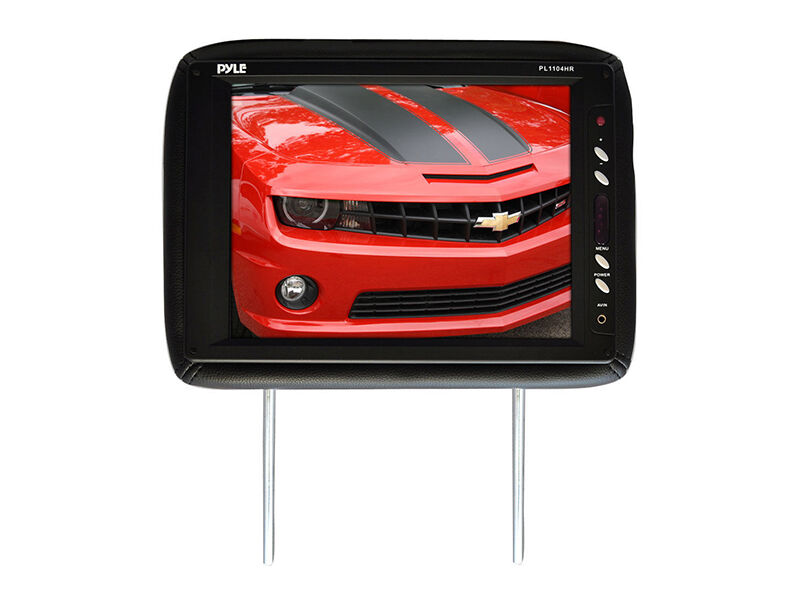 Headrest monitors offer easy viewing and control of volume and power from the back seats. Built-in units have a monitor incorporated directly into a headrest, and owners replace the vehicle's factory-installed headrests with these products. There are a few important considerations to keep in mind while shopping for built-in monitors, including the stem length on the headrest and the distance between stems. Buyers should check this information on a headrest before buying to ensure the product fits properly in the vehicle. It is also useful to consider the materials and colour of the headrest cover to ensure the item matches the interior of a vehicle. Security is also a factor with built-in units. Some products have a cover that hides the monitors when they are not in use in order to reduce the chance of theft.
---
| | |
| --- | --- |
| 2 | Portable Headrest Monitors |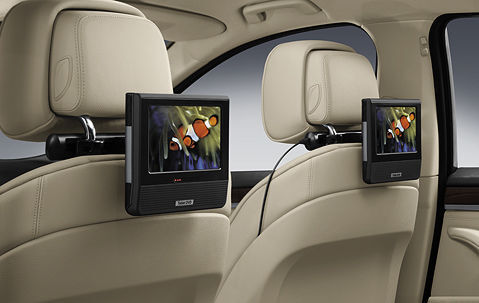 As an alternative to built-in headrest monitors, buyers can attach a portable monitor to their vehicle's headrests with a mount. Manufacturers create monitors and mounts specifically for this purpose, and there are a few advantages to using these products. A portable monitor with a holder is usually easier to install in a vehicle than a built-in headrest monitor, and owners can also use the portable unit in other areas of the vehicle. In addition, users can easily remove and hide the portable monitor to deter break-ins and theft.
---
| | |
| --- | --- |
| 3 | Portable Car LCD Monitors |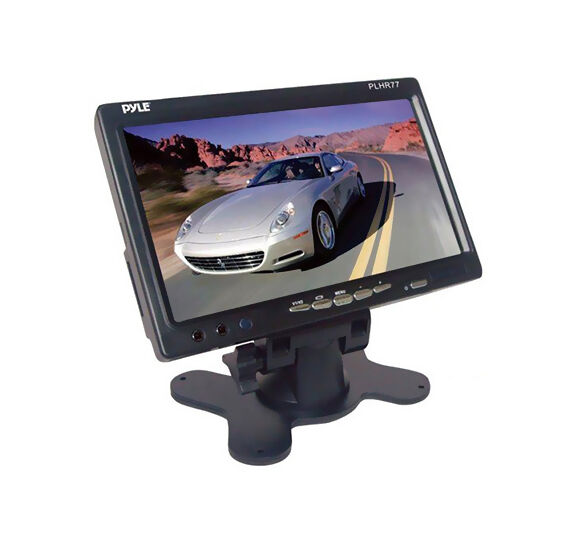 Consumers can use portable car LCD monitors almost anywhere within a vehicle. Some products include a detachable mount that allows users to stand the monitor upright, while others fold open like a laptop. Portable monitors are excellent supplements to existing entertainment systems and in-dash DVD players, enabling users to send a video signal to a higher number of monitors within a vehicle. Users can also plug an external device like an iPod Touch directly into portable monitors.
---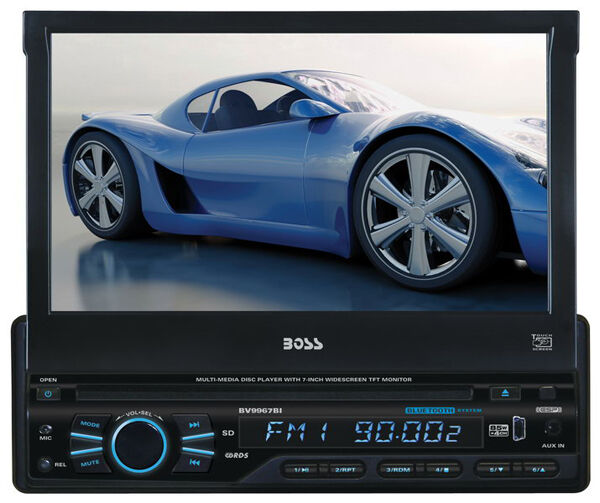 In-dash monitors are convenient for passengers near the front of the vehicle. These products often have touchscreen capability and may include additional features like a GPS. When purchasing in-dash units, it is important for buyers to choose a product that is the correct size. Head units are standardised and are one of two sizes: DIN and double DIN. A single DIN in-dash monitor occupies a 50-mm high by 180-mm wide cavity in the dash, while a double DIN measures 100 mm high by 180 mm wide. In-dash units connect directly to the electrical wiring in a vehicle's dash. For this reason, it is usually best to have a professional perform the work.
---
| | |
| --- | --- |
| 5 | Overhead Flip-down Monitors |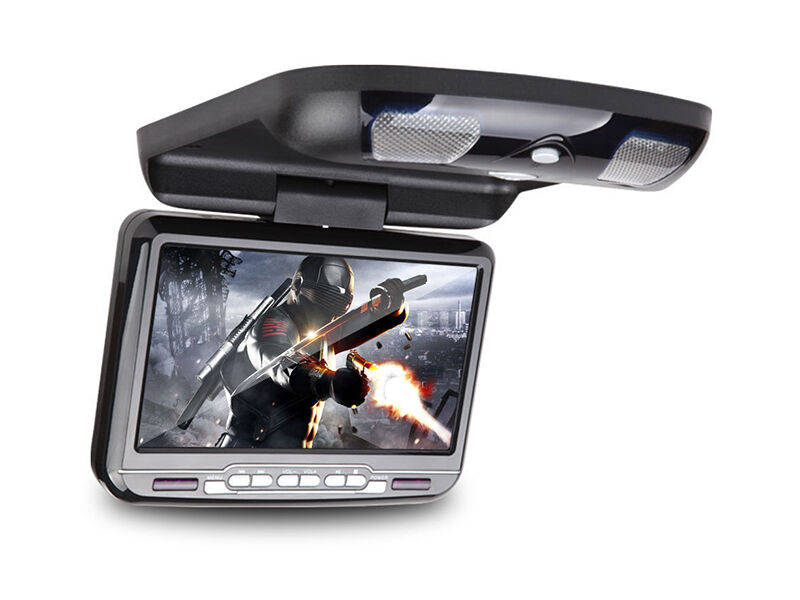 ---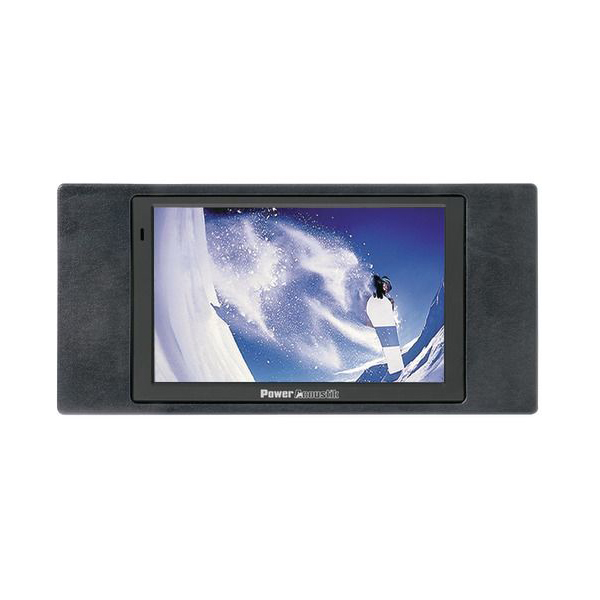 Manufacturers build monitors and speakers directly into sun visors as well. These products have some of the smallest monitor sizes of all available products. Sun visor monitors feature controls alongside the monitor, and some include a remote control.
---
How to Buy Car Monitors Without DVD Players on eBay
You can shop for a broad selection of
car monitors
without DVD players on eBay. Private and commercial sellers offer these items, and monitors are available in new and used condition. Be clear on the price and delivery charges associated with a monitor, and compare sellers to find the best prices and delivery options. The broad selection of car monitors on the market allows you to choose items for any area of a vehicle. Determine which locations are the most convenient, and investigate installation requirements to ensure proper performance.