Shoes often put the finishing touch on an outfit, and finding a pair that complements dresses, shorts, and suits can be a challenge. With so many different types to choose from, it can be hard to find a pair that is not only versatile, but comfortable. From slip-on pumps and strappy flats to open-toed and ankle strap heels, there is a
dress sandal
to fit any occasion. Consumers can find the right pair for their style and budget by shopping at local retail shops or by browsing the wide selection offered on
eBay
. Learning about the different styles offered can make the search easier.
| | |
| --- | --- |
| 1 | Steve Madden Dressy Sandals |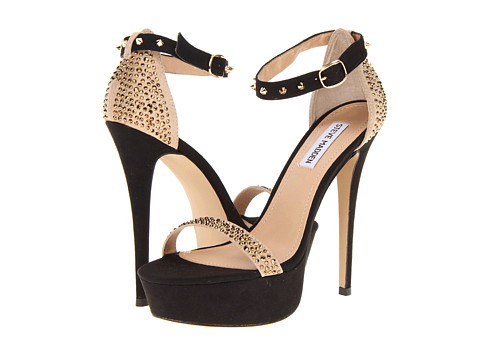 Steve Madden dressy sandals are ideal for pairing with elegant summer wear. Available in a wide variety of styles, there is a pair of sandals that match any wardrobe. The styles range from metallic heels to strappy flats along with the option of open- or closed-toed fits. Whether looking for a pair of metallic flats to pair with shorts or animal print pumps to add fun to a dancing dress, Steve Madden has what consumers are looking for. The shoes come in a wide array of sizes starting with a size two.
---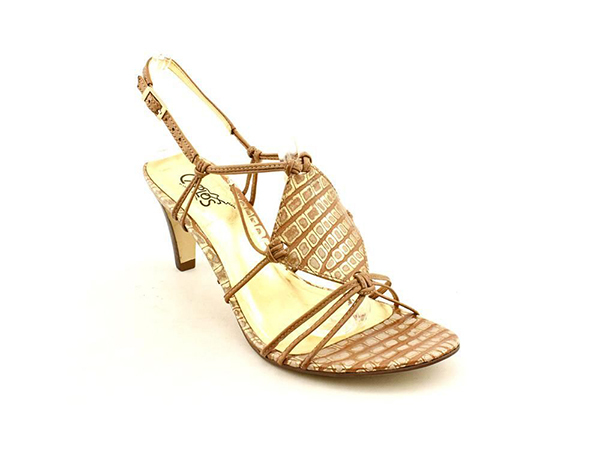 If looking to take a summer wardrobe to the next level, Mango dressy sandals can do just that. From colourful thongs to animal print pumps, there is a pair that adds elegance to any outfit. The sandals vary greatly in style and are ideal for adding the finishing touch to a dress or skirt. Many colours are available, including blue, gold, and white, and they start at size three. If looking for gold pumps or a pair of simple, yet sophisticated, memory foam flats, Mango has them.
---
| | |
| --- | --- |
| 3 | Nine West Dressy Sandals |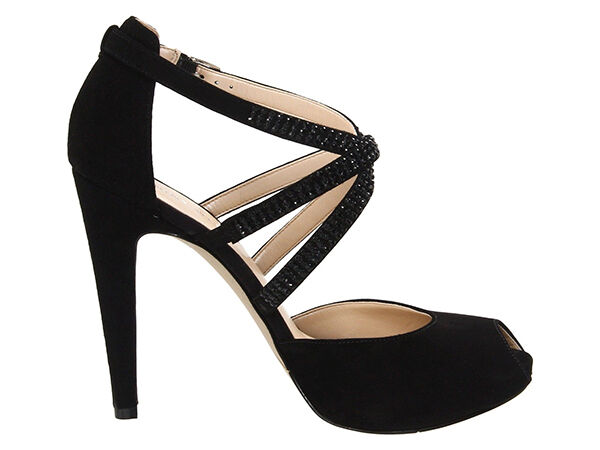 Best known for their quality-made shoes and handbags, Nine West also carries a variety of dressy sandals that add elegance to summertime outfits. Its large selection includes cork peep-toe wedges, gladiator ankle sandals, and peep-toe glittery pumps. A variety of colours, such as blue and gold, are available and sizes start with a three. Floral and animal print flats are ideal for those looking to add fun and variety to their ensemble.
---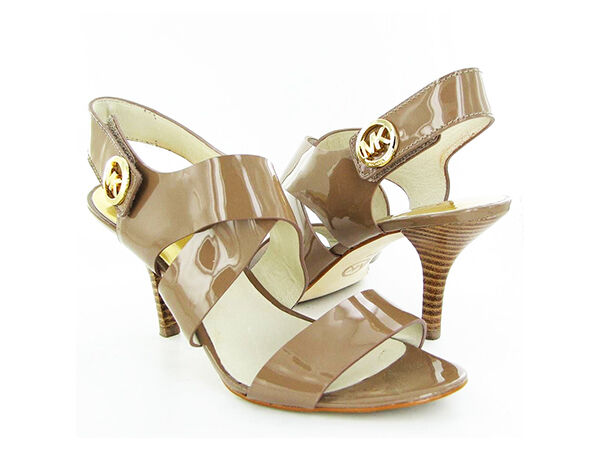 Dune dressy sandals come in a wide array of styles. From sexy-coloured pumps to lace-up gladiator sandals, there is a pair that adds brilliance to every outfit. Nearly every colour of sandal is available, including metallics, such as gold and silver, for those who like to shine. Offered in sizes three and up, the sandals have quality and comfort in mind. Open-, closed-, and peep-toed styles are an option depending on the desired style.
---
| | |
| --- | --- |
| 5 | Russell & Bromley Dressy Sandals |
Since the 1880s, Russell & Bromley has been providing quality footwear and other accessories. From slip-on flats to strappy-toe post sandals, Russell & Bromley has a pair to complete the look. With many varieties from which to choose, finding the perfect pair for any occasion is easy. Constructed from different materials, including leather and suede, any woman is sure to find just the pair that she is seeking.
---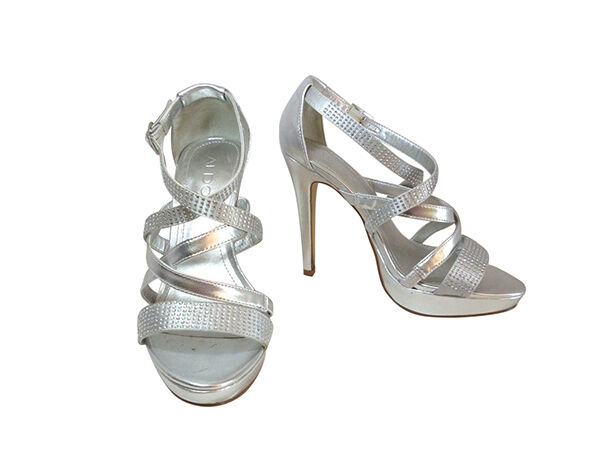 Adding a pair of dress sandals to an outfit can change its overall look and Aldo offers a variety that are ideal for pairing with various summer ensembles. Open-toed pumps, strappy flats, and cork wedges are just a few of the different styles available. Aldo also has a wide array of colours, including blue, white, and metallics, along with a variety of sizes starting with size three. The sandals feature quality construction and a design that offers comfort for all-day wear.
---
How to Choose Dressy Sandals
When choosing dressy sandals, look for those that are not only comfortable, but versatile as well. Finding a pair that matches several outfits helps consumers to save money. The right size is also an important factor in ensuring a comfortable fit for all-day wear.Size can vary depending on the brand of shoe and the country of origin, so consumers should be sure to find their true size by learning the conversions above. Buyers should also consider the material of the shoe, as some materials stretch easier than others.
How to Buy Dressy Sandals for Women on eBay
Finding the right pair of dress sandals can be challenging, but buying on
eBay
makes the process easier. The website allows users to search for products using various filters. With the ability to narrow down the search by choosing size, price, colour, or condition, the process is simple. Once you find the item for which you are looking, ensure that you are buying from a top-rated seller, as this maximises your buying experience. Shoes are an important wardrobe addition for many. Dressy sandals are an excellent choice for pairing with dresses and skirts. Purchasing a pair that are not only comfortable, but versatile, is easier when you learn about some of the top sandals available.