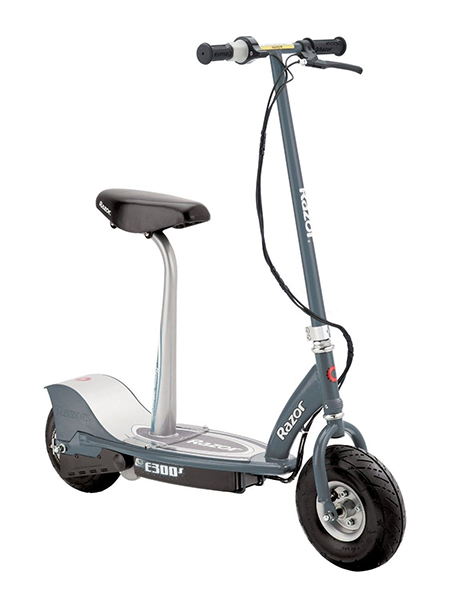 There are many different reasons why an electric scooter is an excellent mode of transport. They are light, easy to handle, great for small cities and affordable to run. When looking to purchase an electric scooter or even if you already own one, it is equally important to address the accessories needed to accompany the bike. This guide will look at the top 6 scooter accessories that all electric scooter riders should have.
Like most bikes including bicycles and motorbikes, there are many specialist shops that sell electric scooters and accessories. These vary from general shops on the high street to specialised shops. One platform that has all of your electric scooter needs is eBay.
Battery
All electric scooters require a battery of some description to produce power for the scooter. Depending on the type of scooter will depend on the battery required. It is always best to have a spare battery as a back up. The different types of scooters batteries are:
| | |
| --- | --- |
| Battery Type | Details |
| | Lead acid batteries are a fairly safe option and considered a part of the starting range of possible batteries. They have a reasonable life expectancy of between approximately 3 to 5 years or around 300 full recharges. They are an affordable option. Lead acid batteries will sometimes have noticeable power loss when riding over extended distances. |
| Lithium Battery | A lithium battery is a more expensive option but does offer some great advantages. One of which is the life expectancy. It is longer than a lead acid battery. They are also light, which helps with performance of the electric scooter. |
Lights and Reflective Devices
If you are intending to ride the scooter at night time, it is vital that additional measures are taken to ensure your own personal safety. One of the hardest things for other motorists on the road at night time is to see you. As a result, it is an excellent idea to equip your scooter with additional lights and reflective devices. Some choices are:
* Rear reflector lights. A rear reflector light will generally come in two colours, white light (no gel) and red. The use of a LED bulb will ensure a strong light source that has a long life expectancy.
* Front reflector lights. These are essentially the same as a rear reflector light. They offer additional light for other motorists on the road at night time or in other poorly visible viewing weather.
* Head light. Mounted on the top of the bikes bar, this device will often come with multi settings including low, medium and high.
With all of these particular accessories, make sure to check what type of batteries is required to run them. Often it will be AA batteries.
Safety Warning Bell
A safety-warning bell helps to warn other motorists and pedestrians about your presence. It is an additional tool and works hand in hand with other safety measures like reflective lights and devices. A warning bell will have an attention grabbing chime bell sound. They are also easy to install on most electric scooter designs.
Lock and Chain Combination
It is important to always ensure that your electric scooter is safe when not being used, particularly when parked in a public environment. The best way to do this is by using a lock and chain combination. These combinations will offer security for your bike when you are not there. There are a number of different variations on the lock and chain. When looking to purchase one, it is important to take the following considerations into account:
* What is the primary chain made out of? Ensure it is a strong material that will be able to resist tools specifically designed to cut through metal.
* What is the chain being protected by? This should be a casing of some description like hardened steel.
* How many keys are provided for the lock? It is often a good idea to give an additional key to a friend in the unlikely event of a lost or stolen key.
Helmet
Because an electric scooter is an on road vehicle, it is important to always wear protective gear. This includes a helmet. Given the size of an electric scooter, it will be smaller than most of the other vehicles on the road so you need to make sure you are protected against other vehicles. The other disadvantage an electric scooter has on the road is that it rides in the middle of the road, not to the side like a bike. It is directly in line with other vehicles which must be taken into consideration.
In the unfortunate and unlikely experience of an accident, a standard bike helmet will not protect the wearer's full head and face. As a result, it is advised to wear a full-face protective helmet that motorcyclists wear. Look to purchase this from a reputable company and brand that you trust or have positive reviews from experienced riders.
Protective Jacket
Riding on an open road requires more safety protection other than just wearing a helmet. It should also be a safety requirement to wear a protective jacket as well. Similar to the helmet choice, a full length jacket worn by motorcyclists should be the first point of call. When looking to purchase this item, there are a number of different purchasing considerations to take into account. These are:
* Fit of the jacket. Be sure to look at the fit of the jacket. For example, a man's jacket will have a different cut to a female's jacket.
* Additional design features. Does the jacket come with zip up pockets or other storage compartments?
* Material that the jacket is made out of. If the jacket is designed specifically for motorcyclists and scooter riders it will be made out of a resilient fabric that will protect the rider in the unfortunate event of an accident.
* Brand. Because of the requirement of the jacket, it is important to purchase one made by a well respected and quality brand.
* Cost. The jacket will need to sit within your budget.
Conclusion
Purchasing and maintaining an electric scooter requires time and patience. What is often forgotten in this process is the need to purchase the necessary accessories required to run the scooter and keep the driver safe. This list is just the beginning of some suggestions that you will need to look at. It is important that you continue your research through other means like reading books on the subject.
eBay does offer the best and easiest method for purchasing all manner of electric scooters accessory. Not only that, but it will also offer the much needed additional research required to complete your scooter accessory collection.