Flats are available for every occasion and provide both comfort and style. Flats negate the need for painful and uncomfortable heels, particularly for women on the go, who stand for long periods of time. Flats can be plain and simple or glamorous and stylish, suited to everyday wear or more formal occasions. For women who need a quick shoe change, fold up and roll up models are available that fit neatly in a handbag. Consumers can choose between a wide range of styles and types, from ballet pumps for the latest fashionable look, Toms for pure comfort, or roll up models for convenience. Consider choosing from among the most popular types of flats to get a high quality flat that provides comfort, convenience, and style.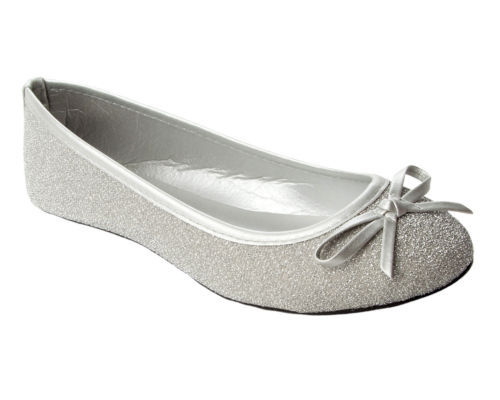 Very few flats are as versatile or attractive as ballet pumps. For women who want to remain practical while retaining their sense of style, they are ideal. A typical ballet pump, when made in the traditional lightweight form, is easy to roll up. After a long night out in a pair of heels, being able to pull ballet pumps from a handbag to ease weary feet is sheer bliss. Popular shoe brands across the UK make these pumps. Budget items from Red Herring feature synthetic materials such as satin, which keep their cost low. More luxury versions from makers like River Island and Vagabond are available, which feature leather.
---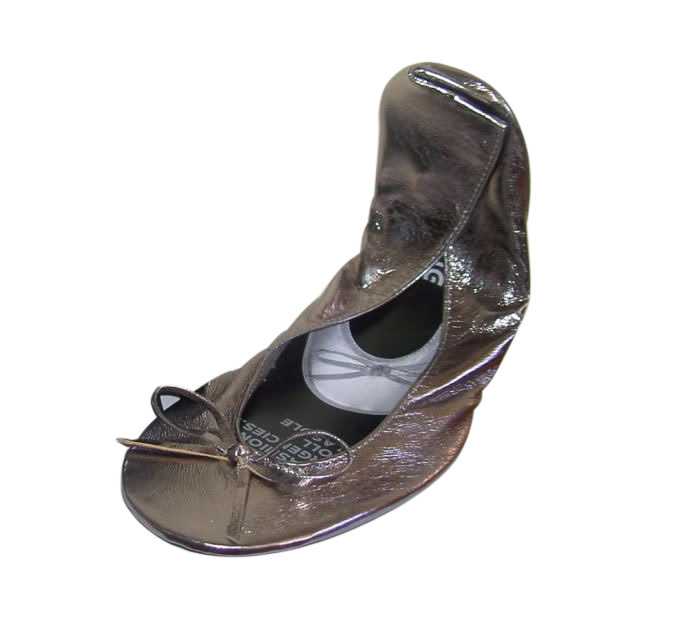 Rollasole leads the way in the fold up shoe market, by providing shoes women can roll up and pop into their bags while on the go. The designs available from Rollasole include plain varieties, such as black pairs, which are great for a working wardrobe. For the evening, funkier versions are available. This includes metallic shades, as well as 1950s polka dots. Conveniently, Rollasoles usually come with a little bag for easy storage. This means it is possible to carry them around without worrying about items becoming dirty if the shoes come in contact with them.
---
Using the same model as Rollasoles, Supasoles are flats women can squish, role, and cram into tight spaces while on the go. As well as being ideal for comfortable post-night out relief, they are great for long journeys. Making the transition from standard shoes to Supasoles is easy on a plane, allowing women to relax during their journey. Such shoes are also great for those who want to jog or cycle to work, but do not fancy spending all day wearing trainers. As they scrunch up easily, they can fit into the tightest of gym bag spaces. These shoes do not come with a bag, but they are lighter than other versions, which means they are easier to roll or fold up.
---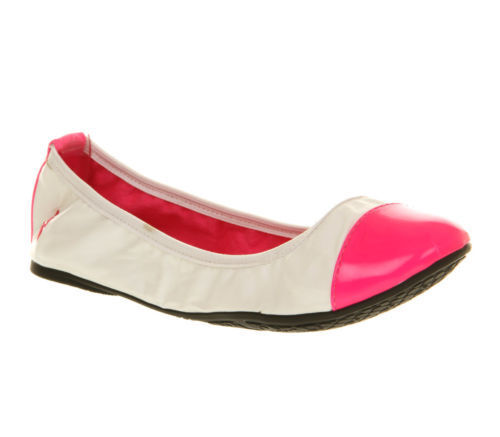 Butterfly Twists are a take on both roll up and ballet shoes. In 2013, the women's magazine Cosmopolitan commissioned their own design, demonstrating how popular these flats are. Like roll up shoes, Butterfly Twists are easy to compress and squeeze into a tight space. To provide them with a ballet-like appearance, the designers add bows to the tips, which make them dainty and pretty. Funky designs are available from the Butterfly Twists manufacturers, such as leopard print, lace, and gem-studded velvet. By using stronger materials than other brands, Butterfly Twists ensure that their shoes last longer.
---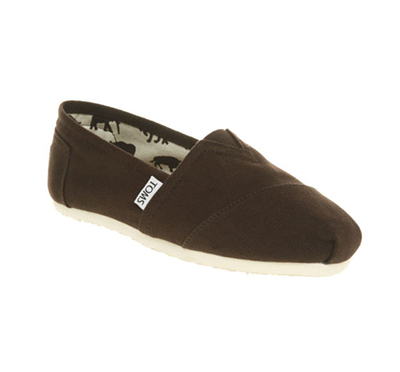 Sometimes it is necessary to step away from the glitz and glam of the shoe world to look for just comfort, which is exactly what Toms provide. The "Classics" range from Toms incorporates designs that are popular with women, including Aztec, polka dot, and sequins. Inside each pair is a suede cushion, which supports the feet at all times. There is also an arch insert, which supports the arch of the foot during long journeys. The elasticated flats are easy to slip on and off.
---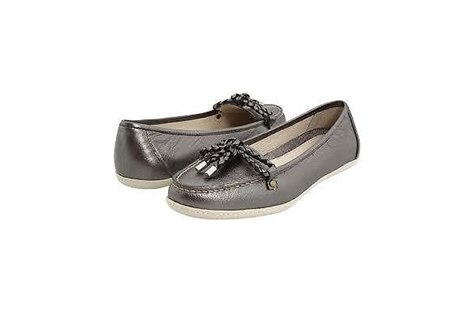 Made from a classic 1930s boat shoe design, Sperry Top Siders have a vintage look with a modern feel. This women's boat shoe comes with a sturdy sole and thick materials, which means they are a practical option when the cold weather hits. Thanks to this sturdiness they are comfortable for women who are always on the move. Each shoe comes in either canvas material or leather. During the winter, leather is more likely to keep the cold and rain out. However, when the summer or spring comes along, canvas can keep feet free from excessive sweat. Sperry Top Siders also feature laces, which contribute to the vintage look, but also provide women with the option of making their footwear as secure as possible.
---
How to Buy Flats on eBay
eBay sellers offer an array of flats for women at great prices. Choose from new or used flats, designer models, or high-street brands. Once you identify your perfect flats, check the feedback to ensure you buy from a reputable seller and get top quality flats and first class service, confirm your purchase, and simply wait for your new flats to arrive at your door. Ditch the heels and opt for comfortable but stylish flats. Opt for delicate, sequined ballet pumps for a night on the town or a formal event or, for more casual wear, choose a pair of supremely comfortable Toms or a pair of Butterfly flats.