Anyone who wears
flip-flops
realises that they are one of the most versatile and comfortable types of shoes around. They come in a variety of styles for both men and women that look great on just about any occasion. Although flips-flops are comfortable, they also have features which make them very utilitarian shoe choices. Whether it is going on holiday outings to the beach for Yorkshire Day, hiking in the mountains over a Swan Day holiday, or relaxing at the beach over summer break, there is a flip-flop with a design functional for all of those activities. Shoppers find flip-flops for holidays at shoe stores and online at eBay too. Knowing more about the most popular choices makes the buying process easier.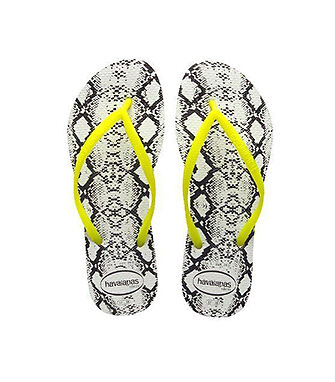 Made in Brazil and famous around the world, Havaianas flip-flops are a brand of slip-on footwear that comes in styles sure to please any man or woman. They come in almost any colour imaginable, such as pink, yellow, and green, and even have slim models to fit narrow feet better. Havaianas makes flip-flops that feature uppers of canvas, rubber, synthetics, or 100 per cent leather. Flip-flops with block heels are an ideal choice for casual occasions for men or women, while women often prefer to wear styles that include wedge heels for occasions when they want to appear dressier.
---
| | |
| --- | --- |
| 2 | TopShop and TopMan Flip-Flops |
TopShop flip-flops come in styles favoured by men because they are comfortable and versatile. For example, there are models like the black flip-flops from the TopMan collection which are easy to pair with many clothing choices due to the neutral colouring. An ideal choice for the beach or a nature stroll, these flip-flops for men have a variety of upper materials which include 100 per cent leather, rubber, and synthetic materials. On the women's side is the TopShop line of flip-flops. Like the TopMan flip-flops, TopShop flip-flops for women come in low heel sizes, ideal for wearing to the beach or around town. The flip-flops with wedge heels are perfect for those times when women want to look casual and chic at the same time.
---
| | |
| --- | --- |
| 3 | Michael Kors Flip-Flops |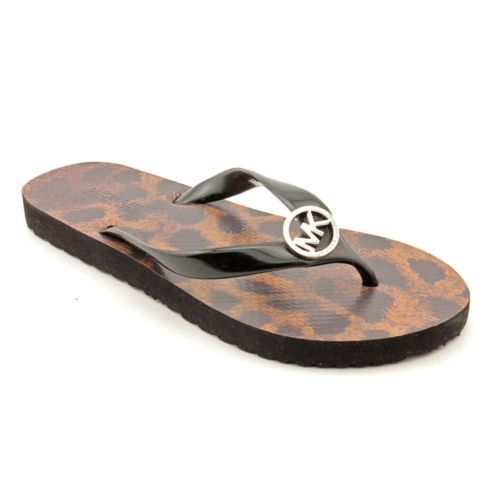 Michael Kors makes a stunning array of flip-flops for women, so it is easy to find a pair for any holiday outing. Some flip-flop varieties boast bejewelled uppers and other assorted embellishments such as bows, as well as fancy flip-flops that fit into the sandal and beach shoe flip-flop variety. These casual shoes come in a wide array of colours like raspberry, white, ivory, black, and gold, plus many more colours, so it is easy to find ones to pair with any outfit for any holiday. Black patent leather flip-flops are a choice available for women who want to be comfortable and still look stylish at the same time.
---
| | |
| --- | --- |
| 4 | Reef Fanning Flip-Flop Sandals |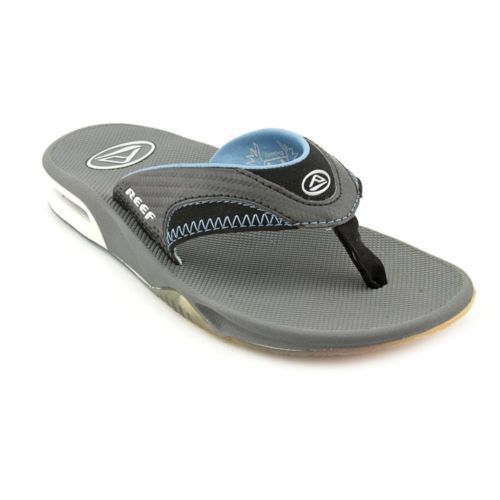 A very popular flip-flop beach and surf style of shoe is the Reef Fanning sandal. Made for both men and women and designed as environmentally conscious as possible, every pair of Reef flip-flops features products like water-based glues and without PVC. In addition, some styles of flip-flops incorporate other eco-friendly practices like using recycled materials and organic materials in the makeup of the sandals. Besides these notable characteristics, the Reef Fanning line of flip-flop sandals also has features like bottle openers neatly tucked away under the shoes' soles.
---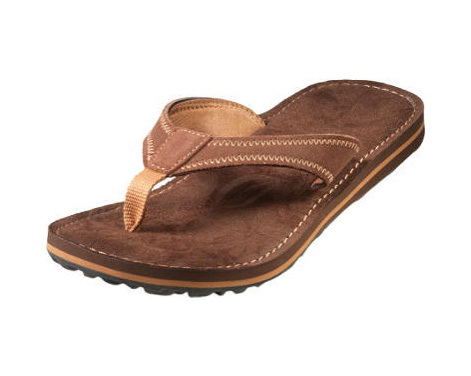 Another notable brand of high-quality flip-flops for holidays is Clarks. This brand of flip-flops makes versatile additions to many types clothing options for both men and women because they are stylish and comfortable. Some materials include synthetics, rubber, suede, and 100 per cent leather. Some models are flat, while others include low heels. Some styles for women include decorative embellishments.
---
| | |
| --- | --- |
| 6 | Hush Puppies Flip-Flops |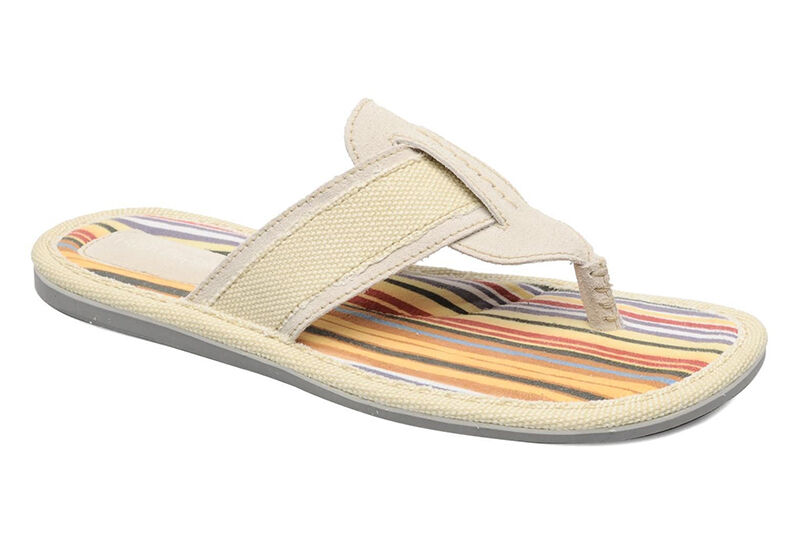 Hush Puppies flip-flops are a style of shoe for both men and women that are durable and comfortable. Flip flops for women in this brand come in a variety of styles like dressy varieties and include features like straps, composition leather uppers, and padded footbeds. Padded footbeds help minimise the foot muscles from becoming tired after activities that include extended periods of use. There are also men's shoes that are stylish and comfortable to wear for extended activities as well, such as the Notho model of Hush Puppies flip-flops. This slip-on model has leather uppers coupled with composite leather lining for extra durability and comfort.
---
How to Buy Flip-Flops for Holidays on eBay
Depending on the type of holiday activities you plan, you may find you need more than one type or brand of
flip-flops
. To help make the search less extensive, try using keywords in your search terms that are item-specific to narrow down search results returned. Often, you can find deals on bundles of items and can take advantage of free postage and payment with some sellers on the
eBay
website. It is not hard to find great flip-flops for holiday outings when you know what to look for. It is best to choose the type of flip-flop according to the activity you are to perform the most, that way you know that you have comfortable shoes. Comparing top brands helps make the buying process easier.