No global positioning system is complete without the right accessories to help it run optimally. These navigation systems take over where traditional paper maps leave off, getting people where they need to go with ease. Some
GPS
devices act as handheld devices, while others feature designs meant for marine use. GPS devices find their most common use in automobiles and accompanying accessories come with some models, while owners purchase other accessories separately. From chargers and dashboard mounts to soft carrying cases, GPS accessories make travelling easier. Whatever accessories fit the specific GPS, shoppers can find a variety at local electronic stores or on
eBay
.
| | |
| --- | --- |
| 1 | Garmin Portable Friction Mount |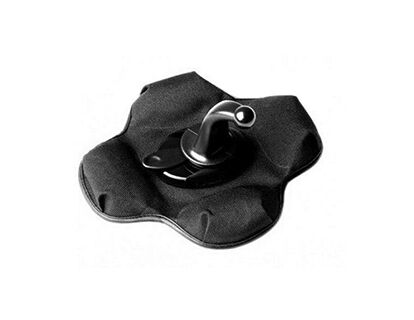 The Garmin Portable Friction Mount stays on the dashboard using friction between the mount's material and the surface the user lays it on. A plastic arm attachment connects directly to several Garmin Nuvi model devices, while its shape allows it to turn easily so drivers can view the map and keep their eyes on the road at the same time. This mount keeps a Garmin GPS in place and stops it from sliding for safer driving at all times.
---
| | |
| --- | --- |
| 2 | Garmin GSC 10 Speed/Cadence Bike Sensor |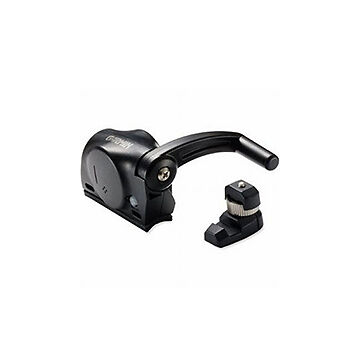 While this device does not direct riders where they need to go, it does work alongside a cycling GPS to measure speed and performance. The Garmin GSC 10-Speed Cadence Bike Sensor attaches to the bicycle's handlebars and provides workout feedback so cyclists can tailor their fitness routines. It also has a self-calibrating feature that measures a cycler's stroke per minute and analyses the workout when it is over. This device works with the Garmin Edge 305, the Garmin Edge 305CAD, and the Garmin Forerunner 305.
---
| | |
| --- | --- |
| 3 | TomTom High Speed Multi-Charger |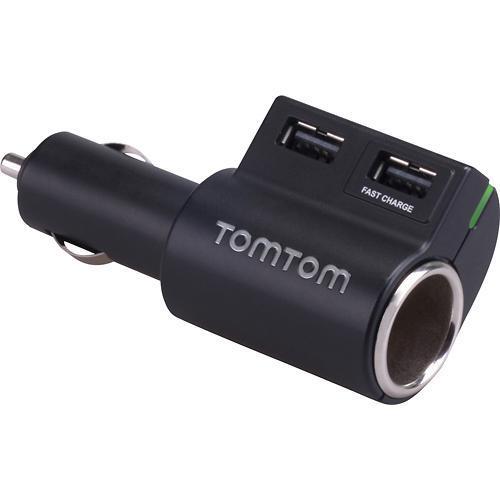 The TomTom High Speed Multi-Charger works with TomTom GPS devices, but also charges other items, including cell phones and tablets. Its multiple USB ports even charge portable DVD players so parents have no need to worry about their children's entertainment running out of steam in the middle of a long drive. This device charges four times faster than individual chargers and works in 12-volt outlets. The TomTom Multi-Charger also features compatibility with iPhone and iPod products.
---
| | |
| --- | --- |
| 4 | Bracketron MobileDock Dash Mount |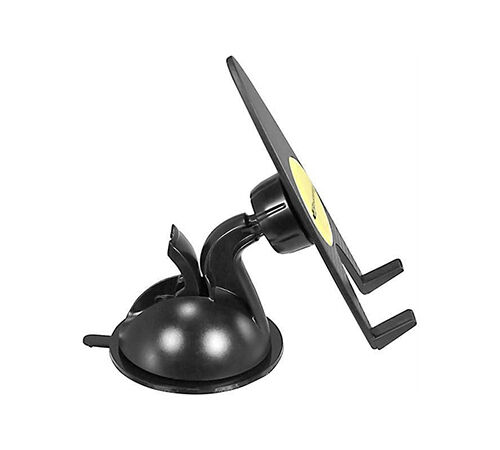 The Bracketron MobileDock dash mount sticks to dashboards with a removable adhesive material. Made to hold smaller GPS devices, as well as smartphones, this mount comes with a plastic cradle that holds GPS devices or phones securely. This dashboard mount installs with ease and moves from vehicle to vehicle with convenient portability. The Brackertown MobileDock even holds phones for safer, hands-free driving.
---
| | |
| --- | --- |
| 5 | Garmin GPS Deluxe Carrying Case |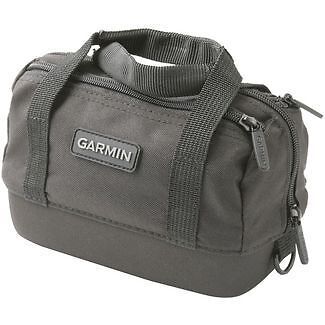 The soft Garmin Deluxe GPS Carrying Case holds a GPS device, charges, software discs, and mounting items. The soft straps make the bag easy to drape over a shoulder, while shorter handles allow owners to carry it by hand. Designed with durable and sturdy material that does not easily rip, this case is compatibility with most Garmin car and boat navigational devices. The material also comes with a waterproof quality that protects it from the elements. A zippered closure offers easy access to the GPS device and its accessories, but keeps all contents safe during travel.
---
| | |
| --- | --- |
| 6 | Arkon GPS HS CS XL Protective Hard Case |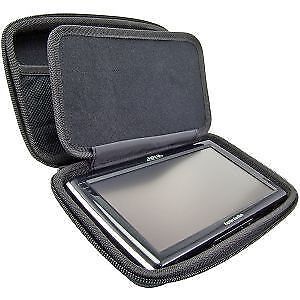 The hard inner and outer shells of the Arkon GPS HS CS XL Protective Hard Case help ensure a navigational system remains safe during travel outside cars. The case holds a variety of different GPS types, as well as accompanying chargers and wires in a separate mesh compartment. Most 8 to 11 cm GPS devices fit in this case with ease, and the zippered top makes access to its contents a breeze. A built in dividing mechanism separates the GPS from its accessories to make sure the screen and software discs do not become scratched.
---
How to Buy GPS Accessories on eBay
Use the Search bar located on any
eBay
page to find GPS accessories. Narrow your search results by specifying whether you want new or used items. This makes shopping more targeted and pleasurable. To shop with confidence, look for trusted sellers with high feedback ratings and never hesitate to ask a seller a question if the listing is missing information you need. Browsing
eBay Deals
is another way to find GPS accessories. Set up as one-day sales, sellers design deals to save you money. Turn to eBay for GPS devices and accessories, as well as cash saving opportunities from the comfort of home.