A
gaming headset
allows serious gamers to make the most of their gaming experience. For solo games, the headset makes it possible to enjoy sound effects and music without disturbing others. When playing games that involve collaboration, the microphone on the headset becomes essential. Gaming headsets come in both wired and wireless forms, and one or the other may be the best choice for a user. Gamers can look at brands like Razer, Turtle Beach, and Logitech for top-of-the-line technology in gaming headsets. Buyers can find gaming headsets at gaming stores, department stores, and computer hardware shops, as well as on eBay.
| | |
| --- | --- |
| 1 | Razer Kraken Pro Analogue Gaming Headset |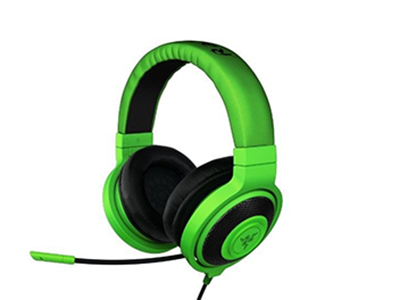 The neon green Razer Kraken Pro is a PC headset but the audio jack allows the headset to work easily with smartphones and other mobile devices. It features padded circumaural ear cups and a retractable microphone, and has a green leather headband. As an analogue set, it does not offer surround sound, and it lacks on-board volume controls. The sound quality is better at mid and low range than at high frequencies, so this is not the ideal set for listening to music. However, the style and comfort of this set make it an attractive choice for gamers.
---
| | |
| --- | --- |
| 2 | Turtle Beach Ear Force Z6A |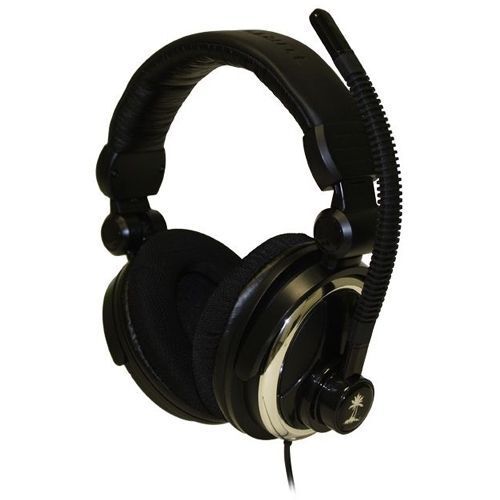 The Turtle Beach Z6A is a professional-grade headset for PC gaming. Most 'surround sound' headsets fall short of their goal, but Turtle Beach steps up the audio quality and offers true 5.1 surround sound with no less than eight speakers nestled behind circumaural ear cups. The amplifier allows quick access to all controls, and the set has an adjustable microphone that moves out of the way when the user does not need it. However, the high level of audio quality has two consequences: the set requires power through a USB port, and the user has to know enough about audio settings to fine-tune the headset properly. The Z6A is definitely a headset for serious gamers.
---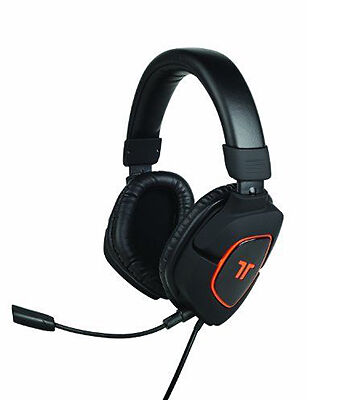 The Tritton AX 180 is USB-powered, like the Turtle Beach Z6A, but provides only stereo sound. This is an entry-level headset suitable for PC games but not ideal for music, since the heavy bass often overpowers the high frequencies. The trapezoidal ear cups and padded headband make this headset comfortable to wear for several hours of gaming.
---
| | |
| --- | --- |
| 4 | Astro Gaming A50 Wireless Headset |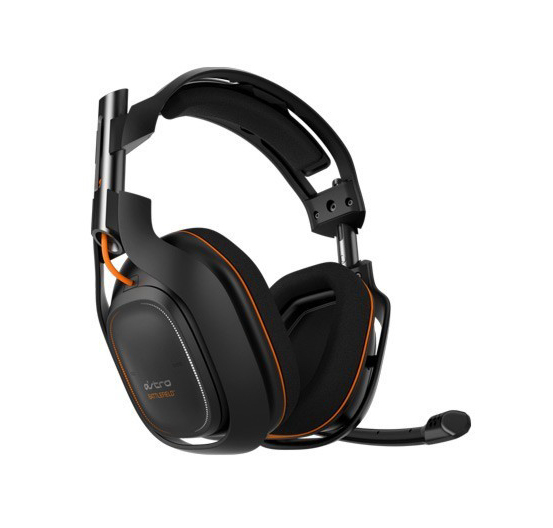 The Astro A50 headset has many advanced features and components. The main attraction, besides the wireless connectivity, is the 7.1 Dolby surround sound the speakers offer in the over-ear cups. The 5.8 GHz wireless frequency means less interference and better range compared with other wireless devices. Astro's MixAmp gives users four audio settings so they can change the balance between voice and game sounds. As one would expect from a high-end headset such as this one, it is compatible with various platforms including PC, Xbox, and PS3. The headset recharges when users place it on the display stand with the transmitter.
---
| | |
| --- | --- |
| 5 | Logitech Wireless Gaming Headset G930 |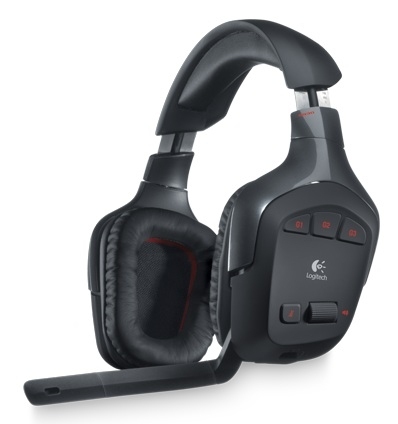 The Logitech version of a wireless headset has enough advanced features to merit serious consideration. While it works at a lower frequency of 2.4 GHz, it also automatically switches frequencies when necessary to provide clear and uninterrupted sound. Three easy-to-reach and customisable buttons on the left earpiece allow gamers to easily change audio settings. The Logitech G930 has 7.1 Dolby surround sound, and the microphone automatically mutes when the user push it up into its upright position. A ten-hour battery life is more than enough for most gamers.
---
| | |
| --- | --- |
| 6 | Creative Sound Blaster Tactic3D Omega Wireless Gaming Headset |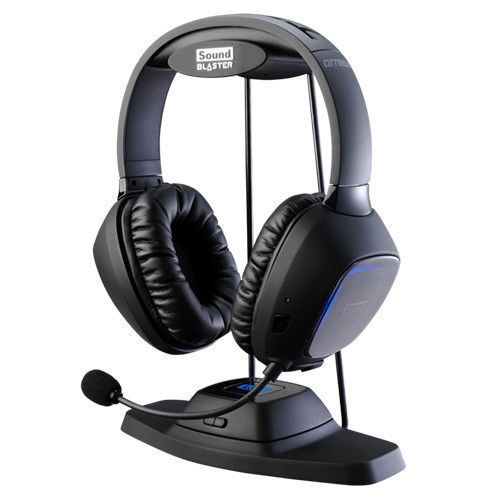 The Sound Blaster Tactic3D Omega headset works across many platforms including Windows, Mac, Xbox 360, and PlayStation 3. While the headset lacks surround sound capabilities, the 50 mm audio drivers do a great job of delivering both low and high frequencies. The core of the headset is metal, which makes a nice change from the usual plastic. Another feature that makes the Tactic3D Omega stand out is the detachable microphone.
---
How to Buy a Gaming Headset on eBay
There is no point in having the latest technology in games and gaming platforms if you do not have the peripherals that make use of that technology. A high-quality gaming headset is an essential part of any gaming setup so that you take advantage of the surround sound capabilities of many PC games. To buy a gaming headset on eBay, go to any eBay page and enter the search term 'gaming headset' in the search box. Alternatively, search by brand and model if you already know the headset you want. eBay makes it easy to get high-end technology at competitive prices.