Royal Ascot Race Day is a highlight of the British social calendar. For many, attending is a one-in-a-lifetime event. A hat is a compulsory piece of attire on Royal Ascot Race Day. As a result, the event has become synonymous with extravagant hat displays. Royal Ascot Race Day attracts thousands of onlookers wearing hats that range from the bizarre to the beautiful. Choosing the best hat for the occasion is an important part of the experience. With so many hats to choose from, knowing where to start a search is critical. A quick look at some of the most popular
Royal Ascot hat
designs helps make searching easy.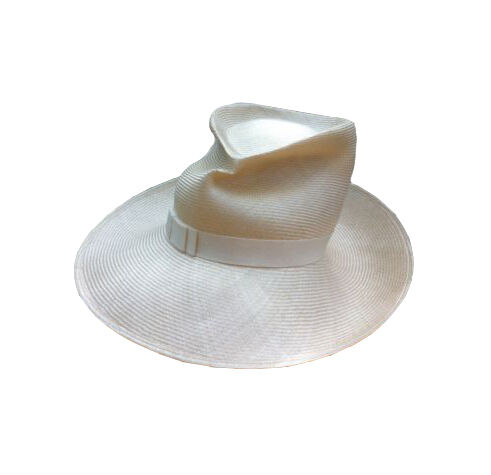 Philip Treacy is synonymous with British high fashion. He designed hats for some of the most famous fashion houses in the world, including Ralph Lauren, Valentino, Donna Karan, Givenchy, and Chanel. Wearing a Philip Treacy Hat to Royal Ascot Race Day is an excellent choice, although finding a David Treacy hat for purchase is more challenging. Made in limited numbers, each Philip Treacy hat is a collector's item. As a result, wearing a Philip Treacy hat instantly bestows status upon the wearer.
---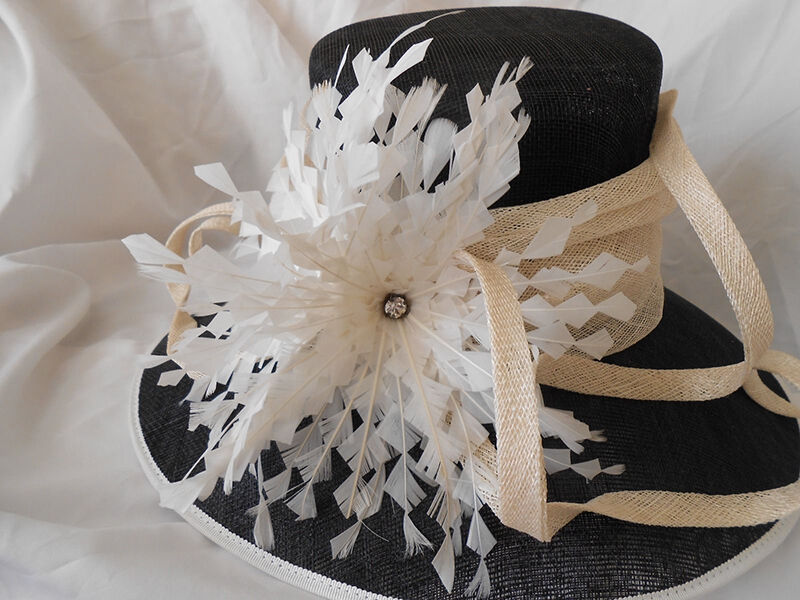 Hatmosphere provides a range of hats specially designed for equestrian events. Popular with attendees of the Kentucky Derby, Hatmosphere hats are increasingly popular in Britain. Comprising a staggering range of styles and colours, the Hatmosphere hat range offers a little bit of everything. From wide-brimmed pastel beauties to feather-bestowed top hats, Hatmosphere has hats for every occasion. Made from a variety of quality materials including synamay, felt, plaid, tweed, lace, satin, and silk, Hatmosphere hats add class and appeal to any Ascot Race Day outfit.
---
| | |
| --- | --- |
| 3 | Jacques Vert Wide-brimmed Hat |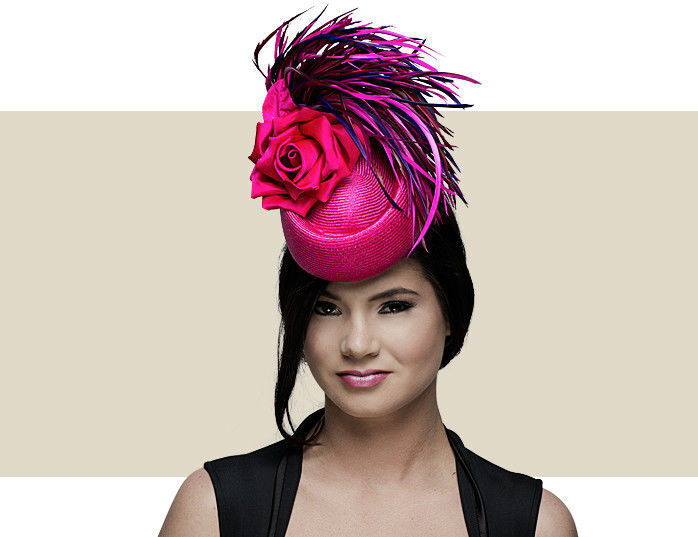 Jacques Vert is a homegrown British fashion favourite. Established in 1972 by Jack Cynamon and Alan Green, two tailors from London's East End, Jacques Vert is hat-making royalty. Designed with striking colours and elegant shaping, the violet wide-brimmed Jacques Vert Hat makes a distinguished silhouette at Royal Ascot Race Day. A group of elaborate purple flowers distinguishes the hat and synamay loops on the brim. Made from all natural fibres, the hats are suitable for wear in dry conditions.
---
| | |
| --- | --- |
| 4 | Ilda Di Vico Ascot Hats |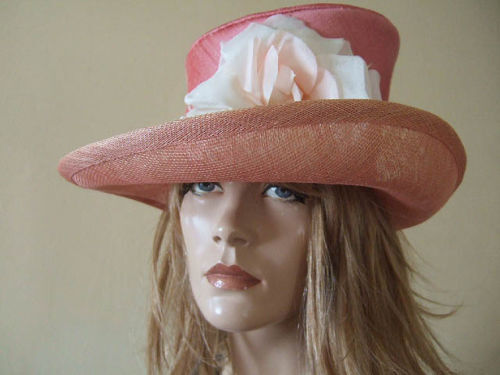 Originally from Italy, Ilda Di Vico burst onto the UK fashion scene in 2005. Her high-quality, unique designs are immensely popular, keeping them in high demand for Royal Ascot Race Day. She offers off-the-shelf hats as well as bespoke designs. Revered by the likes of Lady Gaga and Sarah Jessica Parker, Ilda Di Vico couture headpieces and hats push the boundaries of modern hat design. The designer also offers a unique hat-dyeing service, enabling clients to change the colour of their favourite hat to match a new outfit.
---
| | |
| --- | --- |
| 5 | Couture Ascot Ladies Hat |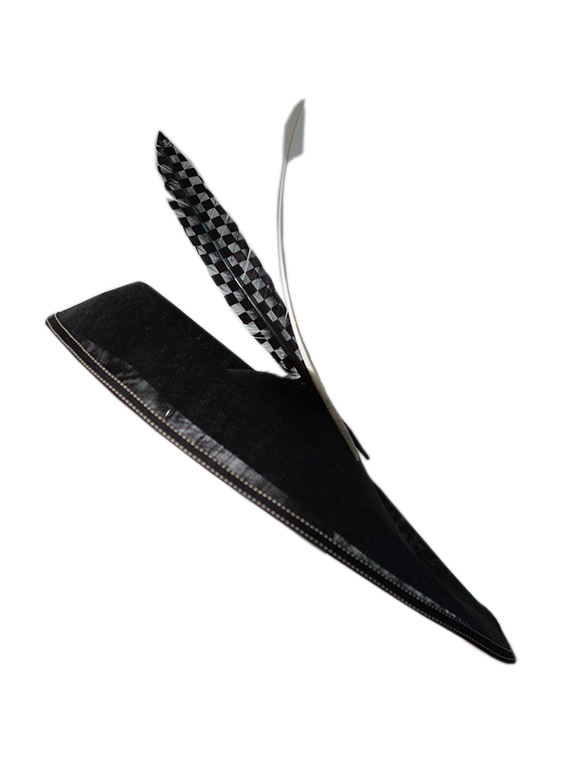 Designed for a client's specific requirement, couture hats are one-of-a-kind pieces. Made from any type of material, into any form or shape, and adorned by anything the client desires, couture hats appear at extra special occasions. Royal Ascot Race Day is a featured event for couture hats. Couture specifically refers to French fashion houses, employing French employees, who make clothing by hand. Couture hats are the perfect accessory for Royal Ascot Race Day. Not only do they make a strong fashion statement, they become a valuable investment in future years. Couture designs are special, and they deserve special care and attention. Owners should always store couture hats in hatboxes away from heat and light, and check for moisture and insect damage every four to six months.
---
| | |
| --- | --- |
| 6 | Nigel Rayment Royal Ascot Hats |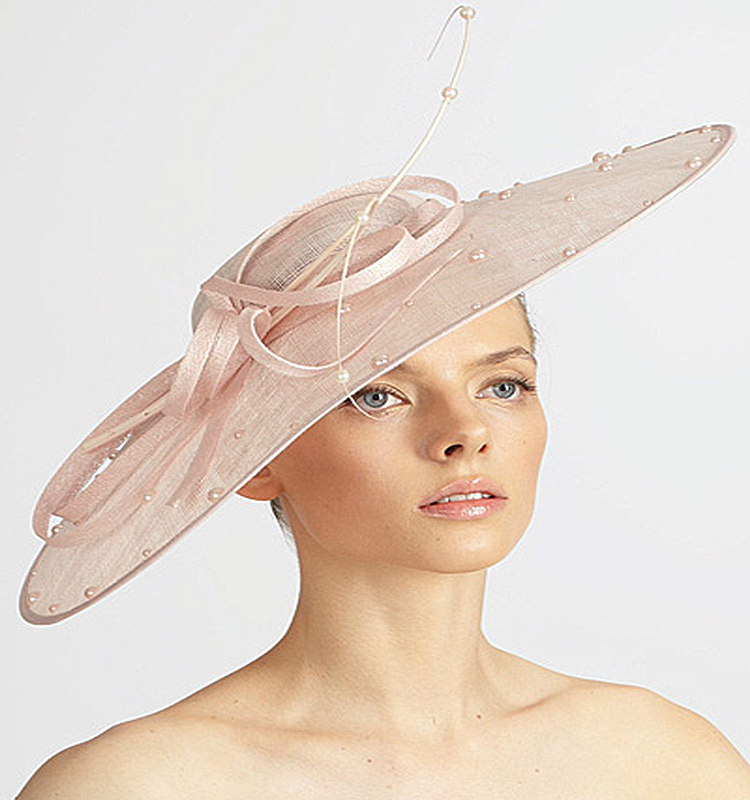 Because the selection includes hundreds of designs, many women wear Nigel Rayment hats to Royal Ascot Race Day. Due to the prolific nature of his studio, newcomers to hat buying and Royal Ascot traditions can undoubtedly find a Nigel Rayment hat to suit the occasion. A designer with 30 years of experience, Nigel Rayment boasts royals, film stars, and politicians on his client list. From simple fascinators to elaborate, broad-brimmed hats adorned with feathers and hand-dyed flowers, Nigel Rayment makes every creation exquisite.
---
Shopping for the Top 6 Hats for the Royal Ascot Race on eBay
Many women try to find a hat to match an existing outfit. What many do not know is that it is often easier to buy a hat first, and then find an outfit to match. A simple hat search on eBay yields hundreds of results. Refining the search by designer name, colour, and condition makes results more applicable. Royal Ascot Race Day is an event to remember. Finding the best hat for the occasion is exciting and challenging. Using eBay to find the perfect outfit and hat for race day is a good option for busy people.