An indoor
wireless access point
(WAP or wireless AP) is a small device used to connect two or more computers without the use of cables in order to share files, applications, or an Internet connection. Some buyers may confuse a WAP with a hub, but although they function in a similar way, they provide two different services. A hub enables devices to connect to a wired network, whereas an access point enables wireless connection for devices within an existing Ethernet local area network (LAN). When considering the top indoor wireless access points, buyers have to consider certain factors, including the inbuilt features, throughput speed, and how well they maintain the throughput speed as the distance increases.
| | |
| --- | --- |
| 1 | TP-Link TL-WA901ND Advanced 300Mbps Wireless N Access Point |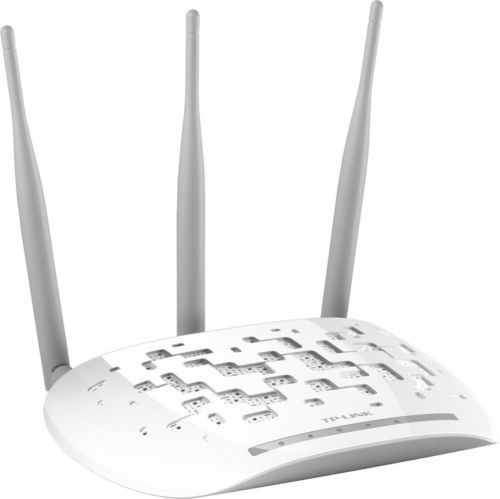 The TP-LINK TL-WA901ND wireless N access point creates or expands a scalable high-speed wireless N network in order to connect several Ethernet enabled devices to an existing wireless network. These devices include network printers,, digital media adapters (DMAs), and even game consoles. This WAP is performance driven with 5 times more range and 15 times more speed than a wireless G router. The access point works well in the home, but is also powerful enough to support multiple users in a large office or even a semi-public wireless Internet hotspot.
---
| | |
| --- | --- |
| 2 | Cisco WAP121 Small Business Wireless N Access Point with PoE UK |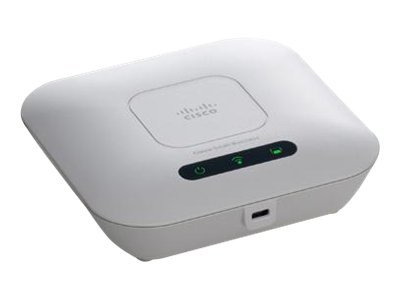 The Cisco WAP121 wireless N access point includes a variety of business class features that enable the painless expansion of a wireless network. It accommodates even the most demanding applications with high bandwidth connectivity that is still affordable. The Cisco WAP121 wireless N access point supports IPv6, power over Ethernet (PoE), wireless N technology, and advanced security. However, users downloading large files can get faster speeds by opting to use the access point's Fast Ethernet LAN ports.
---
| | |
| --- | --- |
| 3 | Cisco Aironet LAP1131AG AIR-LAP1131AG-E-K9 |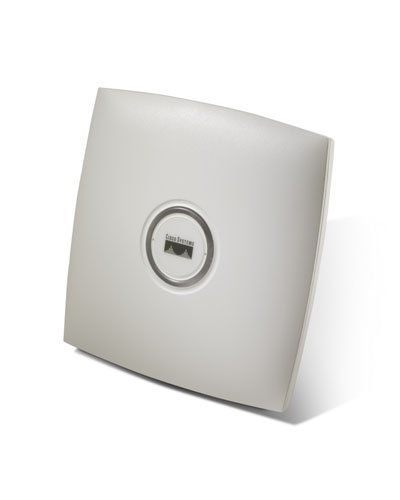 The Cisco Aironet LAP1131AG wireless access point also has business class features that deliver high security and capacity without an obtrusive design. It delivers low cost wireless local area network access by automatically deciphering the most suitable available Cisco WLAN controller. It then downloads the applicable configuration details and policies without the need for mediation. The access point's design includes two built-in radios with diversity antennas, which deliver coverage in all directions. It allows the use of local power, in addition to power over Ethernet (PoE), via an IEEE 802.3af-compliant power sourcing equipment (PSE) device.
---
| | |
| --- | --- |
| 4 | Linksys WAP54G Wireless G Access Point 2.4 GHz |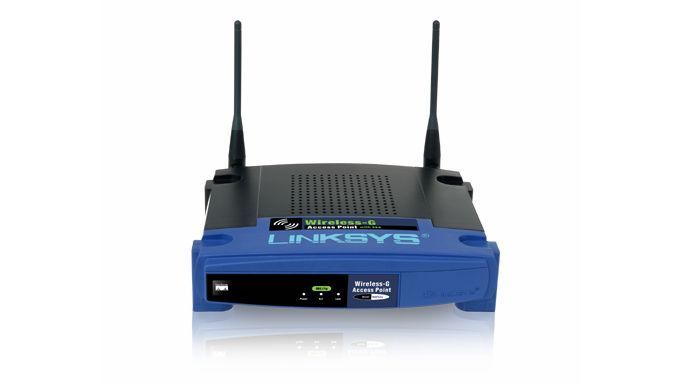 The Linksys WAP54G wireless G access point supports data rates of up to 54Mbps in addition to backwards compatibility with existing IEEE Draft 802.11g devices. Users can install the device easily with the set-up wizard included in the package, and it supports 64/128 bit WEP encryption. Its firmware is upgradeable and users can make the upgrades from any available browser, so there are no compatibility issues. In addition, the Linksys WAP54G wireless G access point has a web-based utility, which makes configuration easy regardless of which browser the user chooses. The access point supports wireless bridging, logging, and MAC address filtering, so there are many ways to determine and track which devices use the access point. It can create a high-speed wireless G network for home or office use with data rates five times faster than wireless B.
---
| | |
| --- | --- |
| 5 | Dlink DWL-7100AP Wireless Access Point |
The Dlink DWL-7100AP wireless access point can create a wireless network in both 802.11a and 802.11g with up to 108Mbps. It is also compatible with 802.11b devices and supports up to 152-bit WEP encryption. It supports multi-operations mode and enhances security with WPA.
---
| | |
| --- | --- |
| 6 | The Netgear ProSafe WG302 Wireless Access Point |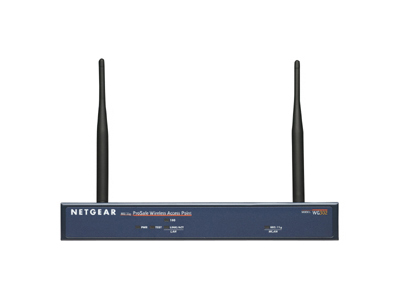 The Netgear ProSafe WG302 wireless access point provides a reliable, secure, and high-performance WLAN. This access point works well for large offices with its wireless G 2.4GHz compatibility and a high speed of up to 108Mbps. Its security features are robust, but its manageability and configuration are simple and straightforward. The WG302 access points are now supporting SpectraLink Voice Priority to facilitate the growing popularity of VoIP technology.
---
How to Buy Indoor Wireless Access Points on eBay
It is easy to find the wireless access points you need on eBay. Start by entering keywords into the search field on any eBay page. When you get the search results you can browse the listings or narrow down the choices by enabling specific filters. The filters may include price, if you are on a budget. In addition, if you know precisely which indoor WAP you want to buy, you can refine your original search by using more detailed keywords. For instance, you could type
Cisco 54Mbps wireless access point
and the search engine automatically filters out all other brands and speeds before returning the most appropriate results. Before you select a WAP for your home or office check its features, speed, and price.