An
interactive whiteboard
is a large display that connects to a computer and responds to a user's input. A projector displays the computer's desktop on the whiteboard and a user can control the computer with a stylus, pen, or finger from the surface. Interactive whiteboards are useful in a range of environments, from the classroom to the boardroom. Presenters can use them to run software, such as web browsers, and to capture notes written on boards or graphics tablets. Buyers can find interactive whiteboards at computer and office supply shops, as well as online from marketplaces such as eBay.
| | |
| --- | --- |
| 1 | Hitachi Interactive Whiteboard FX-77 GII |
The Hitachi Starboard FX-77GII has a 77-inch digital display that looks and feels like a standard whiteboard. It is USB powered and comes with StarBoard software, an electronic pen, and a wall attachment rail. All electrical components are in a repairable and removable sensor, so the board's surface is electronics free, which provides durability. The active screen area measures 157.2 by 118.1 centimetres, tracking speed is approximately 66 points, and the screen has a 4:3 aspect ratio. The board weighs 15 kilograms. Twelve customisable function buttons control the computer and the user annotates directly on the whiteboard.
---
| | |
| --- | --- |
| 2 | Portable USB Interactive Whiteboard |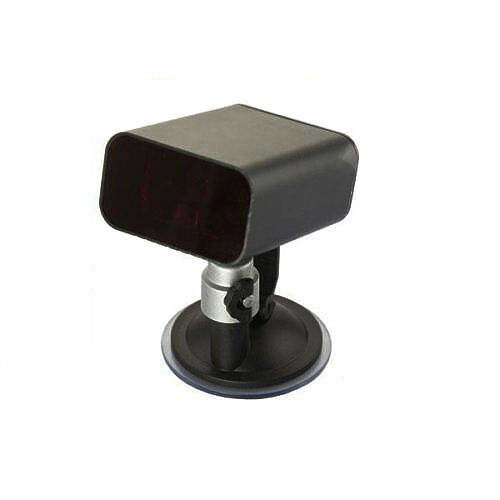 A portable USB interactive whiteboard is a generic product that turns a wall into a touch screen. It connects to a computer via a USB port and requires a projector to display an image. It comes with two infrared-enabled pens, and a sensor captures their movement, which allows users to draw and highlight information during presentations. The device and pens are powered with AAA batteries. The product comes with drivers and software that are easy to install. It has a maximum projection size of 150 inches diagonally.
---
| | |
| --- | --- |
| 3 | Lonestar i-Interactor DG-100 Interactive Whiteboard |
The Lonestar i-Interactor DG-100 works with a projector and computer to allow users to draw, colour, write, and access websites and programs using infrared technology. The 150-gram i-Interactor camera plugs into a USB port and packaged software allows users to calibrate it automatically. The system is compatible with Windows XP, Vista, and 7, any graphics card manufactured after 1998, and a computer with more than 128 MB of RAM and 50 MB of free hard disk space. Some packages do not include a whiteboard, so buyers should check item descriptions carefully.
---
| | |
| --- | --- |
| 4 | Panasonic Multi-Touch Interactive Elite Panaboard UB-T780 |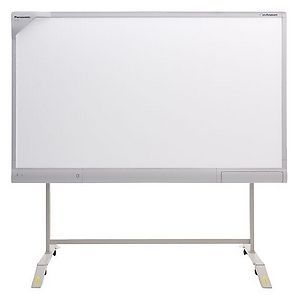 The Panasonic Panaboard UB-T780 comes with a 77-inch screen, durable surface with suppressed light reflection, and remote PC operation using Elite Panaboard Book software that enables users to save notes from the board directly to a PC. It works with an electronic pen, USB 2.0 interface, ultrasonic receiver, and infrared sensor. It weighs 26 kilograms without a stand and is suitable for teleconferencing when used in conjunction with web conference software.
---
| | |
| --- | --- |
| 5 | Smart Board SB660 Interactive Whiteboard |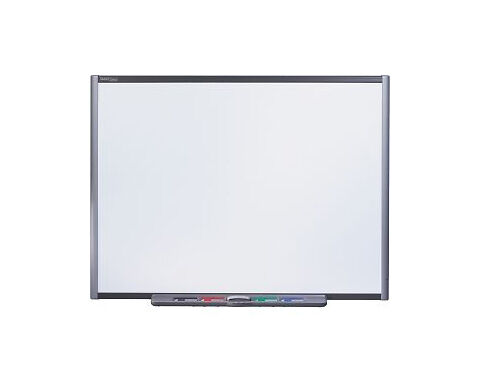 The Smart Board SB660 comes with SMART Notebook collaborative learning software and a pen tray with optical sensors that detect when the user lifts a pen or eraser. A USB connection powers the board and it is compatible with Windows, Linux, and Mac systems. The touch screen features resistive technology and the hard-coated surface is tear proof, compatible with dry-erase markers, and easy to clean. It has an active screen area of 130.2 by 97.2 centimetres and weighs 9.9 kilograms.
---
| | |
| --- | --- |
| 6 | Panasonic Panaboard BP-800 Interactive Whiteboard |
The Panasonic Panaboard BP-800 provides the capabilities of a traditional electronic whiteboard and allows users to interact with data in real time. It comes with an integrated printer and high-quality projector screen. Microsoft NetMeeting software turns it into a teleconferencing system. In Panaboard mode, users can write on the board and print notes. In whiteboard mode, they can save notes and send information electronically. Projector mode allows interaction with projected images, while controlling Windows applications.
---
Additional Interactive Whiteboard Accessories
Interactive whiteboards come with a variety of accessories. These include floor stands and wall mounts,
speakers
, and USB connectors and
extension cables
. There is a wide range of
styluses
,
electronic pens
, erasers, lasers, and other pointers.