At times, it may be necessary for a computer user to replace their
internal DVD drive
. Whether due to malfunction or a broken component, replacing an internal DVD drive is a fairly straightforward process. Some computer users require a replacement internal DVD drive to facilitate an upgrade to their computer system. In these cases, users should confirm the read and write speeds of the unit they are replacing in order to ensure a measurable increase in performance after installing the new unit. When shopping for an internal DVD drive, it is also important to note whether the bezel comes with it, and if so, if the colour matches the case of the computer.
| | |
| --- | --- |
| 1 | Samsung SATA 22x DVD TS-H663 |
SpeedPlus technology allows the Samsung SATA 22x DVD TS-H663 to achieve a write speed of 22x. Furthermore, DVR+R DL media write speeds reach 16x. Vibration control and low noise make this internal DVD drive a top choice for users who would like to upgrade their computer's DVD drive. The black bezel blends well with many computer cases.
---
| | |
| --- | --- |
| 2 | HP DVD-ROM/CD-RW IDE Internal Optical Drive |
The HP DVD-ROM/CD-RW IDE Internal Optical Drive reads DVD-ROM, CD-ROM/R, and DVD-RAM discs with ease. It reads CD-ROM/R disks at a maximum speed of 24x and DVDs with a maximum speed of 8x. Complete with an industry standard ATAPI interface, this high-quality internal optical drive is a solid choice for a replacement or upgrade.
---
| | |
| --- | --- |
| 3 | Sony CRX330E CD-RW DVD-ROM Combo Drive |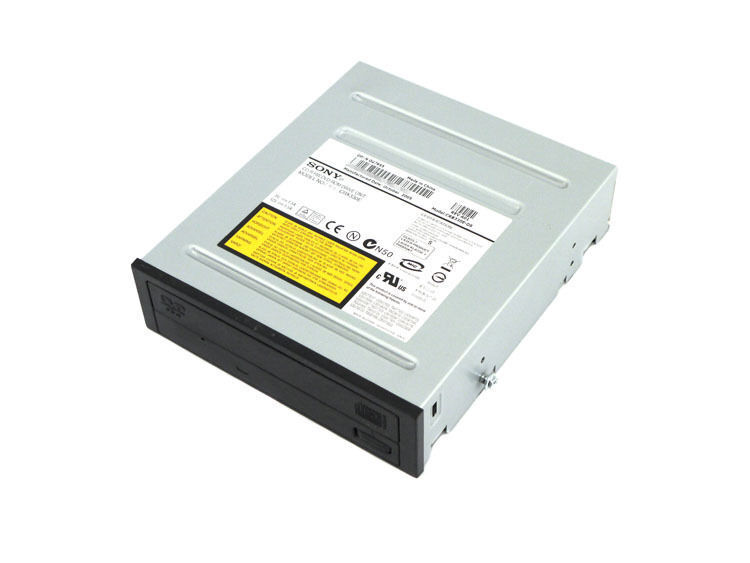 The Sony CRX330E CD-RW DVD-ROM Combo Drive features a black bezel. The integrated emergency eject hole and busy LED make this a first choice for an integrated DVD upgrade to an existing system. In addition, the 4-pin power connector means this unit is compatible with many computer models. With a write speed of 28x, a CD-ROM speed of 48x, and a DVD-ROM speed of 16x, this drive is a solid choice among many worthy competitors.
---
| | |
| --- | --- |
| 4 | LG Electronics GCC-4120B CD-RW DVD Combo Drive |
The LG Electronics GCC-4120B CD-RW DVD Combo Drive includes an optical drive with writable formats of CD-R and CD-RW. This popular integrated DVD drive features a metal grey bezel and emergency eject button. With speeds up to 12x, this popular CD-RW/DVD-ROM drive makes a reliable replacement for a desktop computer internal DVD drive.
---
| | |
| --- | --- |
| 5 | Panasonic/Matsushita UJ-840 Laptop DVD-R/RW Drive |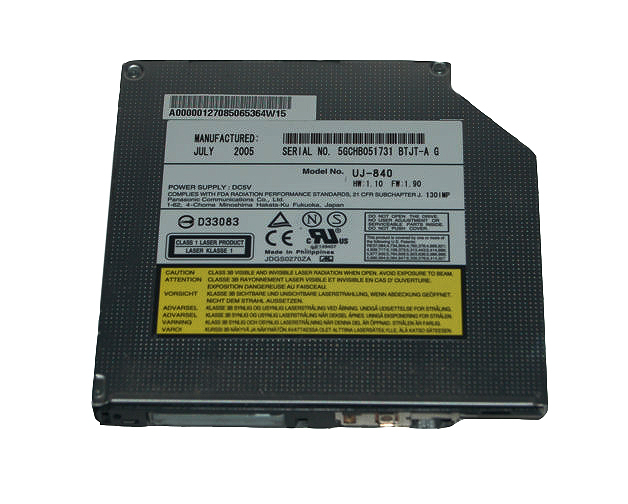 The Panasonic/Matsushita UJ-840 Laptop DVD-R/RW drive is a great choice for a replacement or upgrade DVD drive. Some Panasonic/Matsushita laptop DVD drives include the front bezel, and others do not. This model offers 24x CD/CDR/CDRW read and 8x DCD/DCDR/DVDRW speeds, making it ideal for any application.
---
| | |
| --- | --- |
| 6 | Hitachi LG Internal Laptop DVD-RW Drive |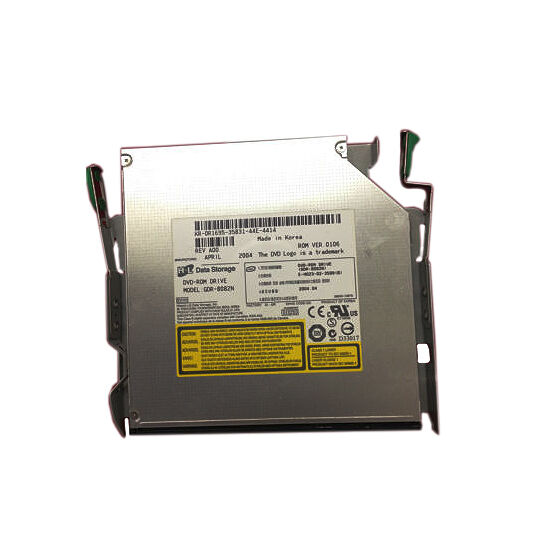 ---
Additional Computer Upgrade Items
The serious gamer understands how important a powerful graphics card is to their success. The ASUS GeForce GTX 780 3GB is a great choice to upgrade a standard system. This popular graphics card has an 863 MHz core clock, matching the core clock of a competitor that costs twice as much money. In fact, compared to its competitors, the GTX 780 matches or exceeds performance in all of the areas that matter most to gamers. The
Matrox DualHead2Go Digital SE
allows users to drive two screens from one computer port. This popular display adapter increases productivity and helps spread the workload in a way that appeals to visual learners, CAD workstation users, and software developers. This compact unit connects to a USB port for power, and a DisplayPort connector on the user's graphics card. This unit is compatible with Windows-based computers.
Buying Internal DVD Drives on eBay
It is easy to find the perfect replacement or upgrade internal DVD drive on the eBay website by executing a simple search. Top sellers often offer special deals on shipping or bundle internal DVD drives with other popular computer upgrade items. In addition, buyers who enjoy browsing while they shop may find what they are looking for in the eBay Stores section of the site. When searching for an internal DVD drive on eBay, be sure to note whether the DVD drive is compatible with a desktop or laptop computer. Users should decide if write and read speeds are important, and if so, they should check the listing to make sure the item meets their criteria.