Whether going to a summer party or planning a much-needed winter trip to the Mediterranean, a good pair of khaki shorts goes a long way. As a versatile fashion piece appropriate for both men and women, khaki shorts provide a much-needed middle ground between formal and casual summer wear and match with a variety of tops and shoes. However, with so many companies making khaki shorts, finding the best ones means considering the brand. The top brands offering khaki shorts in the United Kingdom include everything from inexpensive weekend wear from companies such as American Eagle to renown names in fashion like Ralph Lauren.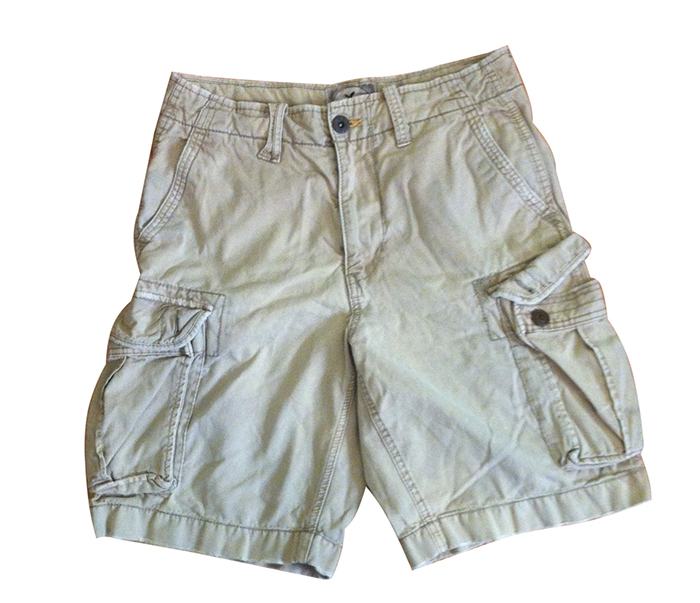 The U.S.-based company, American Eagle Outfitters, operates a number of brands including its signature AEO, aerie, and American Eagle Outlet. Based on the premise of providing simple, quality, on-trend clothing and accessories for men and women, American Eagle specialises in simple 'Americana' looks like khaki. American Eagle khaki shorts for both men and women include a variety of shades from traditional British khaki to lighter shades labelled 'vintage'. Lengths range from the company's women's MIDI shorts to men's cargo and Bermuda shorts for both genders.
---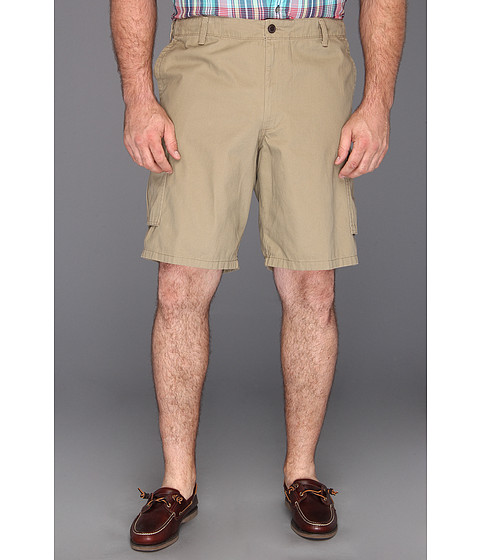 When one thinks of the term 'khakis' in a fashion sense, no name stands out more strongly than Dockers. Beginning production of its signature product in 1986, Dockers khaki shorts have a strong worldwide presence thanks to the partnership with the Levi Strauss Company. In fact, the company offers three distinct lines of khaki shorts and trousers: Alpha Khaki, All the Time Khaki, and SF Khaki. The company also offers both light and medium khaki shades. Known for their 'classic' look, Dockers cotton and cotton-blend khaki shorts represent the more formal side of this fashion choice. Their fit is more akin to their trouser-length brothers, also known as chinos.
---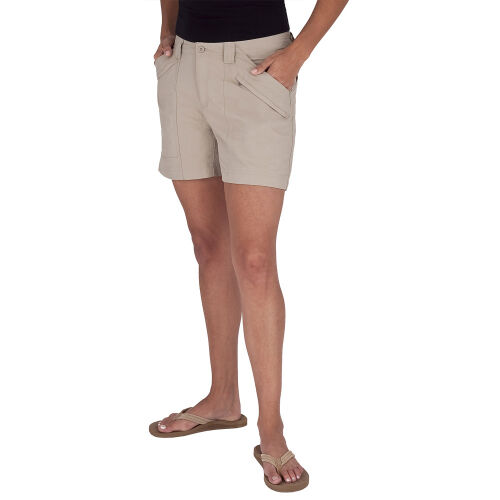 With over 3,400 stores across the world including design studios in both London and the United States, Gap, Inc., represents one of the most accessible brands of specialty clothing in the world. Though Gap itself is clearly well known, so too are its other labels, including Banana Republic and Old Navy, which also offer khaki shorts. In the United Kingdom, Gap itself is the most popular option and its choices for Gap khaki shorts include those sized to fit men, women, children, and babies. Options from this popular retailer include formal flat-front khaki shorts as well as more informal cargo pieces.
---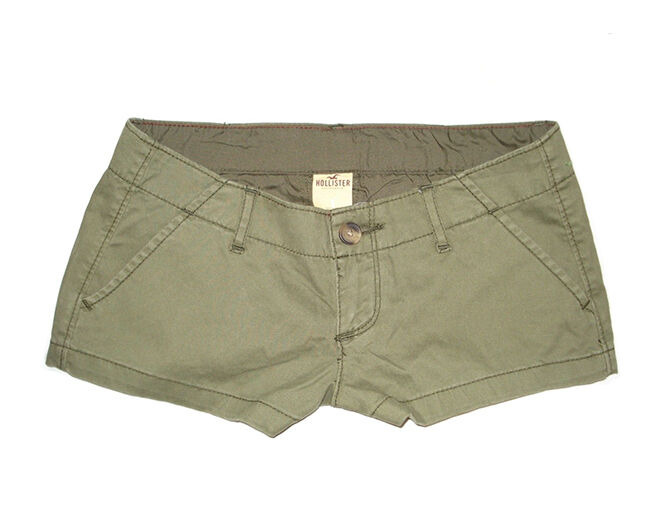 Abercrombie & Fitch, also known as A&F or simply Abercrombie, is an American brand tracing its roots back to New York City in 1892. Specialising in what it calls 'All American' looks, Abercrombie is nevertheless a popular international brand which especially appeals to young, fashion-forward men and women. Abercrombie khaki shorts come in classic fits as well as more casual cargo shorts for men and more casual 'short shorts' for women.
---
An American designer known all over the world for his classical, conservative looks, Ralph Lauren offers buyers an array of options for khaki shorts. A brand that is decidedly more upscale than many of the other, more youth-oriented brands on the list, Ralph Lauren khaki shorts are generally more expensive as a result. Considered a premium, designer product, Ralph Lauren khaki shorts offer buyers a great option for well-made cotton and cotton-blend summer wear which lasts for years in terms of quality as well as classic style.
---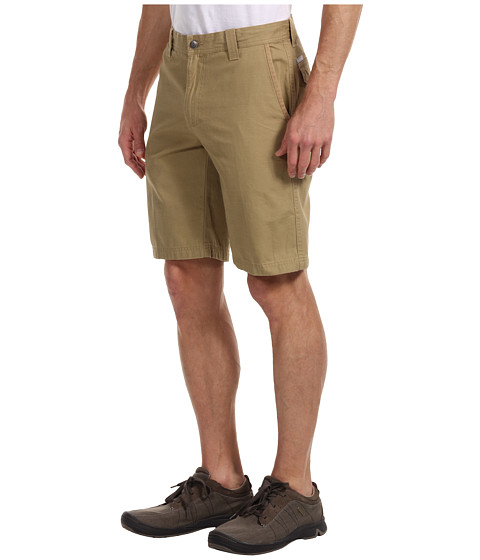 The Columbia Sportswear Company defines itself by a simple motto: 'Trying stuff since 1938'. Seeing itself principally as an outdoors and activewear specialist, this means that its products speak to those looking for functional, less formal khaki shorts made with a higher level of quality and thus standing up to the rigours of sport. Offering options for men, women, and children, Columbia khaki shorts come in a variety of fabrics that most notably include Omni Wick and Omni Shade technologies. These fabrics repel moisture, protect wearers from the sun, and thus conform to the needs of active hikers or campers.
---
How to Buy Khaki Shorts on eBay
eBay is a great place to shop for khaki shorts. Sellers on eBay hail from all over the world as well as right here in the United Kingdom. As a result, buyers have access to multiple listings for each item they consider. In addition, buyers have easy access to different sizes and styles of khaki shorts through the limiters provided with every search. Khaki shorts are popular amongst both men and women, and today's market for khaki shorts exemplifies the variety of situations in which this versatile clothing option works. With choices that range from formal, flat-front cotton shorts to high-tech wicking fabrics designed for an active lifestyle, knowing which khaki shorts come in at the top of other buyers' lists helps those just starting their search easily find the perfect pair of khaki shorts for them.