Lace veils are generally distinguished by length, material, number of layers, edging, and any other decoration. The longest lace veils are cathedral veils, generally worn in formal evening weddings over wedding gowns with trains. The shortest and most structured lace veils are bird cage veils and lace fascinator veils, both of which dress up many special occasions in addition to weddings. White bridal veils and ivory wedding veils are the most common colours, although Asian and Indian brides sometimes choose red. Trims include beads, pearls, crystals, ribbon edging, and lace edging. A bridal veil in one of these six popular lace veil lengths will add the final touch to any bride's wedding wardrobe.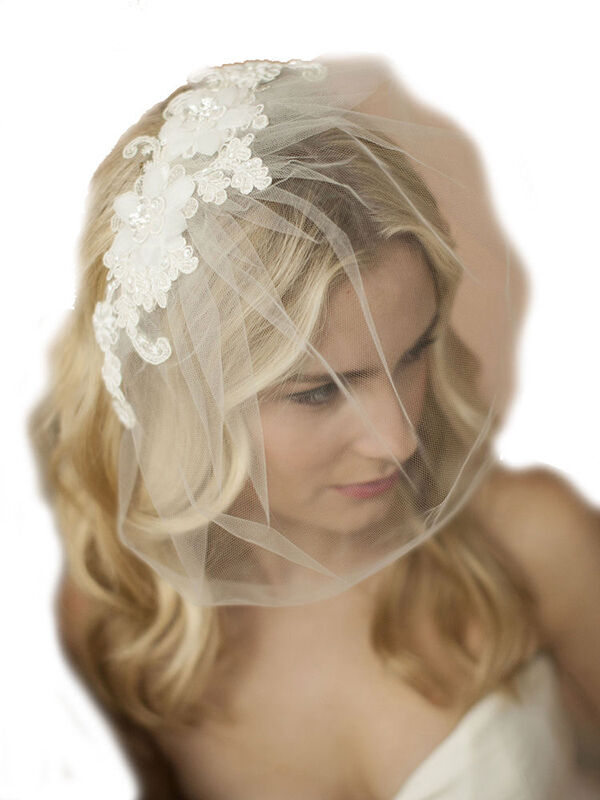 A lace blusher veil is the shorter tier of a two-tier wedding veil. The blusher is pulled forward over the bride's face before she walks down the aisle, then lifted as she is presented to the groom. A similar function may be served by the vintage-styled bird cage veil. The bird cage veil is made of stiffer nets with more visible weaves. Diamond designs and dotted veils are common. Every colour is available, making it easy to match bridesmaids perfectly to the bride's style if desired.
---
| | |
| --- | --- |
| 2 | Shoulder-Length Lace Veil |
A shoulder-length veil is the perfect foil for long, wavy hair or fastened into the back of an updo. This look works with less formal gowns. It also is appropriate at outdoor weddings where wind could be a factor. In two tiers, it allows the bride a blusher if she wants that traditional look as she approaches her groom.
---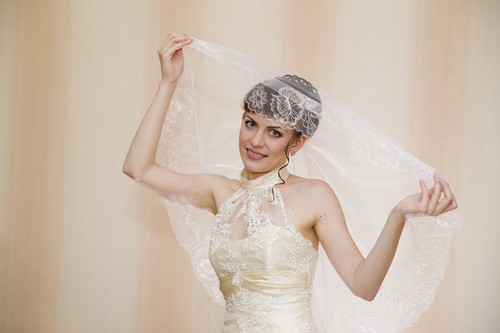 An elbow-length veil, also known as a waist-length veil, complements a strapless or off-shoulder gown. At 120 cm long, it can replace a shrug or bolero during warm weather. Some think this veil creates a perfect visual balance to the full skirt of a gown with a well-defined waist. Others suggest that it vertically divides the bride. So if the gown has a defined waist, the decision is up to the bride.
---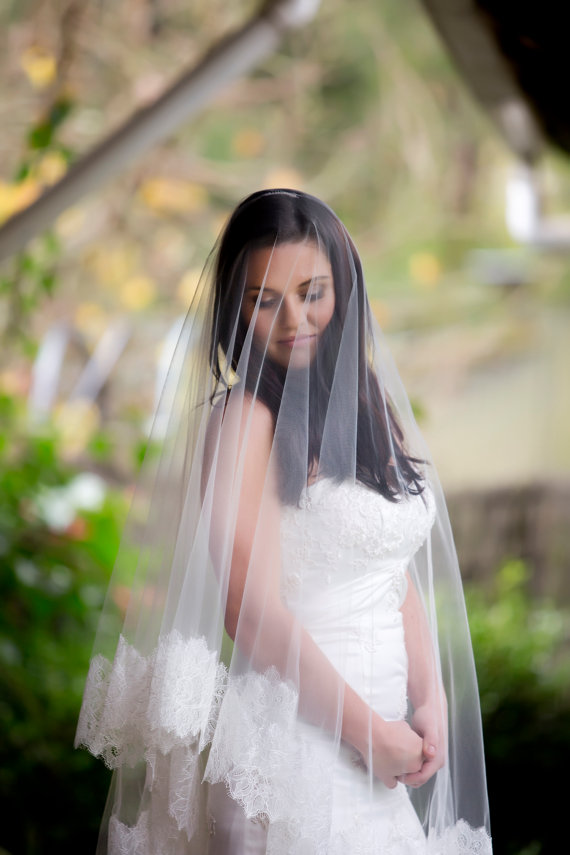 ---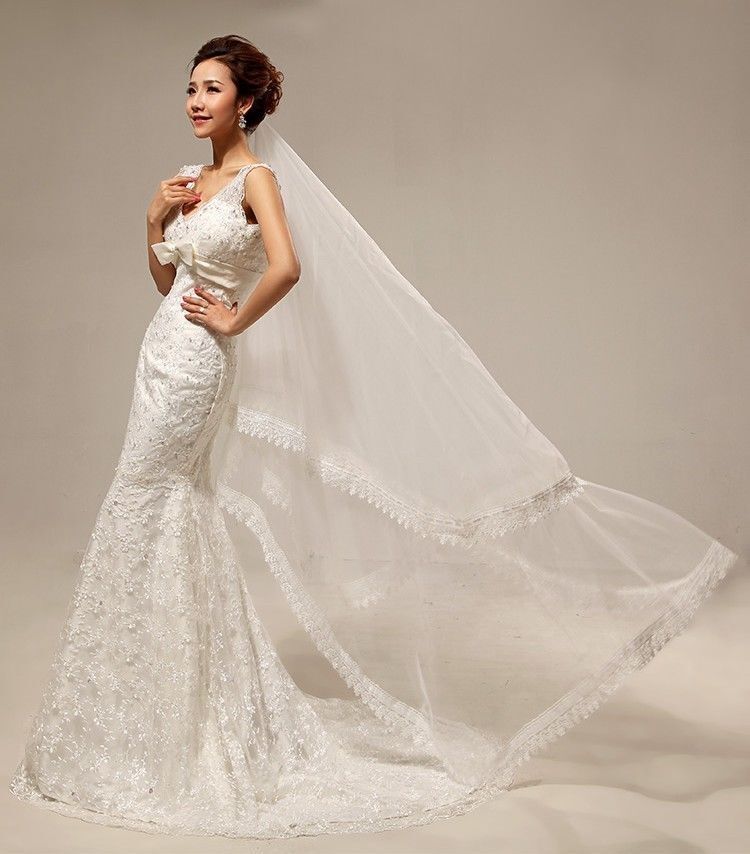 What is called a cathedral wedding veil in the UK is often called a "Royal Cathedral" veil in much of the rest of the world, extending a dramatic 300 cm or more. The veil Princess Diana wore for her wedding was a "Royal Cathedral" veil more than 760 cm long. Because the "cathedral veil" name is used for the longest veils in the UK, the next shorter length, a chapel wedding veil, is often listed in the UK as a cathedral veil or a "cathedral chapel veil". This name can include what other parts of the world call a "cathedral veil", up to 320 cm, the "chapel veil", up to 270 cm, and even the waltz veil, which is typically about 150 cm long.
---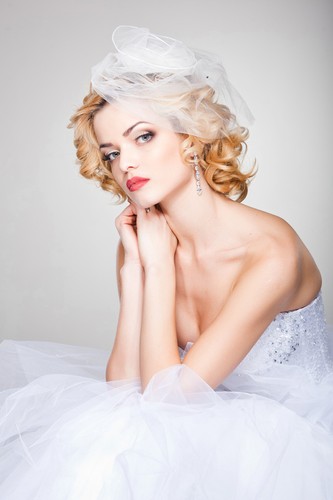 How to Buy Lace Veils
When you know the length and colour of the lace veil you want for your special day, eBay is a great place to shop for bridal veils. You can find white bridal veils, ivory wedding veils, and even non-traditional veils in red, black, gold, and other colours for contemporary or international ceremonies. Lace fascinators for bridesmaids add a vintage touch in keeping with the latest styles. Search for the length desired: " chapel wedding veil". Then limit by colour if desired: "
ivory chapel wedding veil
". You may further limit the selections by designer, material, and other categories that appear on the eBay page. You'll be a beautiful bride in your lace wedding veil from eBay.