Smartphones are taking over the
GPS
unit market, but boaters and watersports enthusiasts know that a marine GPS unit is always the better option in terms of features and convenience. Marine GPS units feature waypoint or mark management as well as preloaded cartography of marine points. More importantly, marine GPS units are waterproof and many even float when dropped in water. And unlike using smartphones, the battery life of a GPS unit is exclusive to navigation. Reputable brands continue to create impressive GPS units, and with so many models out there, it is important to know the best among them. This saves users time on research and allows them to select only from the best lineup.
| | |
| --- | --- |
| 1 | Garmin GPSMAP 78 Marine GPS Navigator and Worldwide Chartplotter |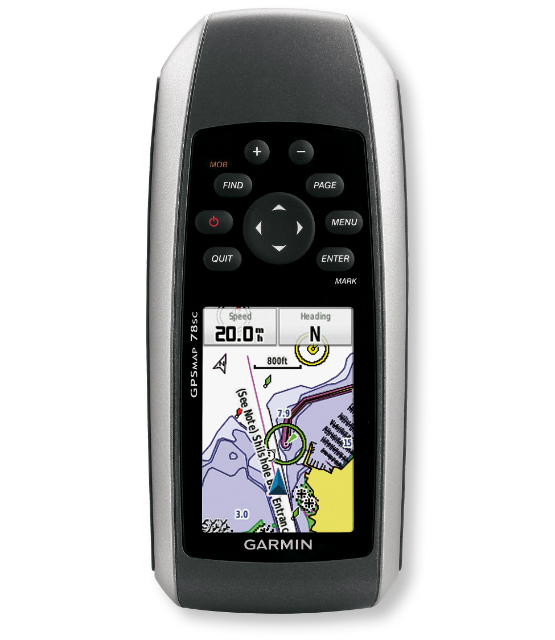 With very useful features and a sleek design, the Garmin GPSMAP 78 is one of the most sought-after GPS navigators. This waterproof GPS unit packs a built-in worldwide base map; it is WAAS enabled and features HotFix satellite prediction. Adding maps and satellite images is possible with the MicroSD card and BirdsEye Satellite Imagery of the GPSMAP 78. Garmin GPSMAP 78 Marine GPS Navigator and Worldwide Chartplotter downloads geocaches directly to the unit and stores key information such as terrain and difficulty. To top it off, the GPSMAP 78 offers Garmin Connect, which allows users to show a detailed analysis of their activities and even view the activities via Google Earth.
---
| | |
| --- | --- |
| 2 | Garmin 72H Waterproof Handheld GPS |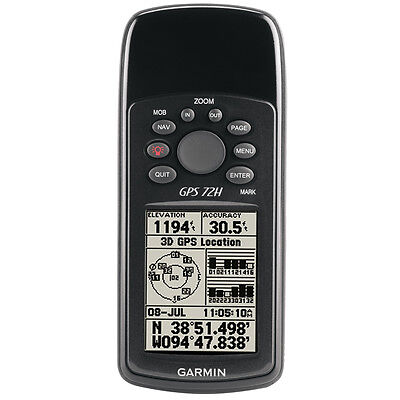 Coming from a trusted brand and offering stellar features for an entry-level marine GPS unit, the Garmin 72H Waterproof Handheld GPS is a highly recommended product by members of westmarine.com. Offering WAAS/EGNOS capability, high-sensitivity receiver, and a USB interface, this marine GPS unit can run up to 18 hours on two AA batteries. It even features NMEA 0183 ports and USB interface for connecting with the autopilot or VHF radio. Garmin 72H comes with a display of 4 cm width by 5.5 cm height, with a 120x160 greyscale resolution. Just like a proper marine GPS unit, Garmin 72H is waterproof, easy to use, and even floats on water.
---
| | |
| --- | --- |
| 3 | Standard Horizon CP190i ChartPlotter |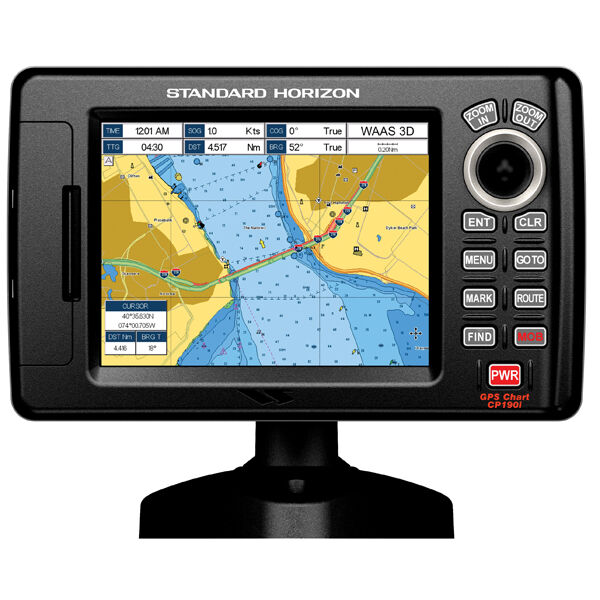 Lauded for its screen and overall usage by Marine Electronics Reviews, the Standard Horizon CP190i ChartPlotter unit is one of the best budget-friendly marine GPS chartplotters available. The CP190i interfaces with Si-Tex MDS-series radar, FF520 black box fishfinder, and AIS receiver. Via its two inputs and three outputs for NMEA0183 data, the GPS unit shows navigation data to an autopilot or VHF radio. The unit even features a connection for external GPS antenna so users can mount it flush with supplied hardware. The CP190i ChartPlotter comes with a 320x232-resolution, 12.7-cm screen that users can view clearly even when wearing polarised sunglasses. The GPS unit offers a built-in 50-channel GPS sensor, pre-loaded cartography, and easy-to-use waypoint management that users can enjoy.
---
| | |
| --- | --- |
| 4 | Standard Horizon CP390i ChartPlotter |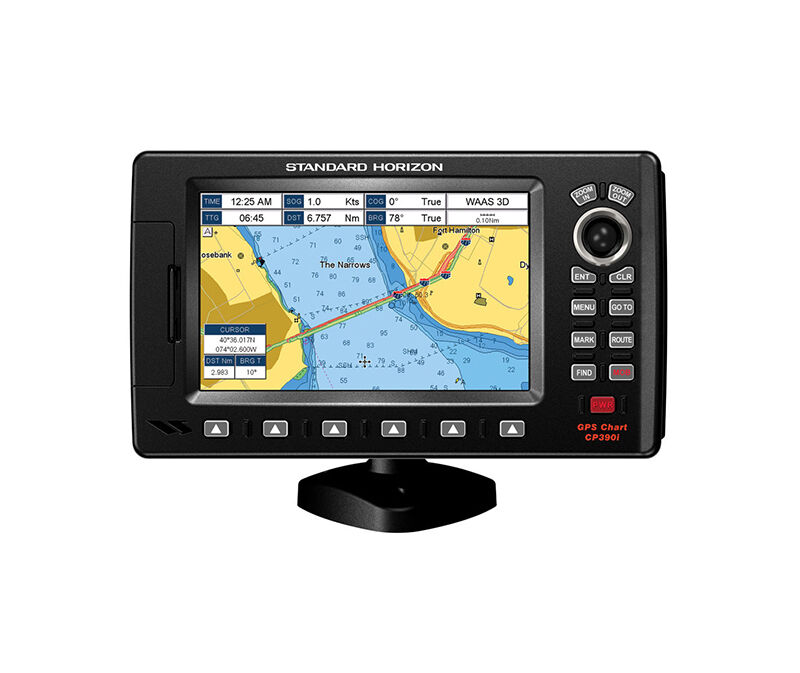 Highly useful features have helped Standard Horizon CP390i ChartPlotter to rise to the top list. Just like CP190i, the CP390i ChartPlotter features an external GPS antenna connection for mounting it flush with supplied hardware. The marine GPS unit has four inputs and five outputs for NMEA0183 data, allowing it to interface with Si-Tex MDS-series radar, FF520 black box fishfinder, AIS receiver, autopilot, VHF radio, and video camera. The CP390i Chartplotter features a 17.8-cm screen with an impressive resolution of 800x480, remaining clear even for daylight viewing or through polarised sunglasses. This Standard Horizon GPS model presents organised and easy-to-access menus and pages, allowing users to easily manage their waypoints.
---
| | |
| --- | --- |
| 5 | Magellan SporTrak Color GPS |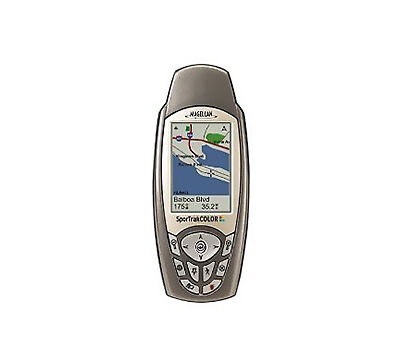 Cnet.com brands Magellan SportTrak Color GPS as 'powerful' and praises it for its bright colour display and range of features. Featuring an electronic compass and barometer and a built-in map database, the Magellan GPS unit is sleek, wrapped in a two-tone silver metallic case, as well as portable and waterproof, making it a truly useful device for boaters. Magellan SporTrak Color GPS screen is 5.6 cm wide by 3.5 cm high with a resolution of 240x160, 16 colours, and two levels of backlighting. The SporTrak Color GPS is also WAAS-enabled and meets the IPX7 standard for water resistance. Users enjoy its 12-channel quadrifilar helix antenna, 32 MB of internal memory, and extra features like atmospheric pressure reading and three-axis compass.
---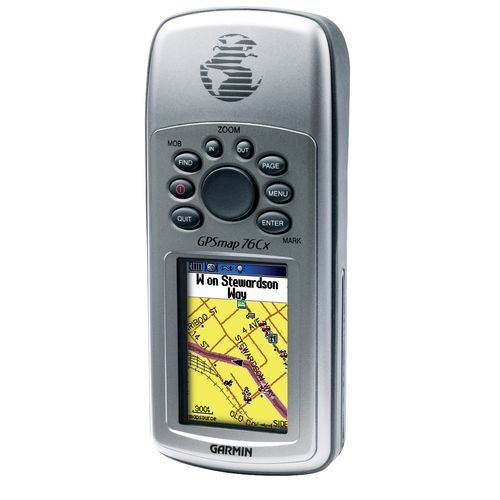 Another reliable Garmin GPS unit is GPSMAP 76Cx. The GPS unit, which is useful in both land and marine navigation, features a 12-channel receiver. This 6.6-cm marine GPS unit offers full colour and clear visibility even for bright daylight viewing. Connectivity and storage options for mapping information is easier with the USB port and MicroSD slot of the 76Cx. Users find the preloaded cartography of marine points and autoroutes of the GPS unit very useful, and with two AA batteries, the fully waterproof Garmin GPSMAP 76Cx can stay on for 18 hours.
---
How to Buy Marine GPS Units
eBay is a great place to search for
marine GPS unit
s. The category system of the site allows users to find marine GPS units along with other accessories and sporting goods. Buyers should look for listings with free postage for even greater savings, as well as listings from eBay top sellers. For more discounted items, also check out the Deals page of eBay, or consider used GPS units. To gain more knowledge about a product, buyers can post a question for other members on the Talk page of the site. The best marine GPS unit is always the unit that offers the most features that are useful and appealing to the buyers.