Whether buying maternity wear for summer or winter, there are several brands that offer great comfort and value for money, while exclusive designer brands offer the expectant mum stylish and unique clothing for any occasion. Maternity tops and blouses come in a wide range of styles, sizes, and colours. Designed to cater for a growing bump, they include items ideal for wear during pregnancy as well as for the post-pregnancy period. No matter what the budget, top maternity clothing brands, such as Topshop, Pure T, Liz Lange and more, are available in high street stores as well as online at eBay.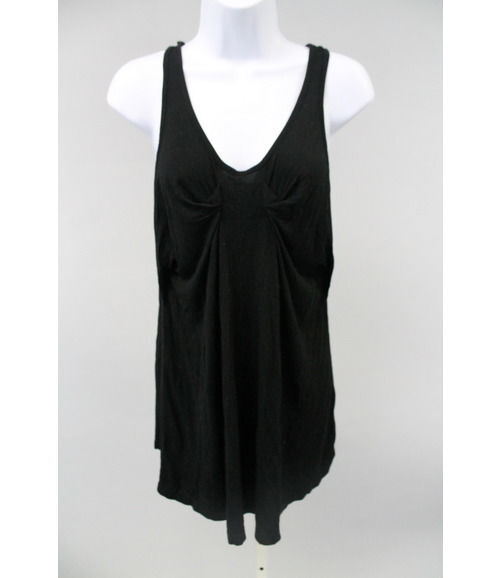 Topshop maternity clothing offers good value for money and a great range of styles and colours for any season. From blouses and camis to vest tops and tunics, Topshop is one of the more popular brands of maternity wear in the UK. For something warm, women can try Topshop's black knit maternity jumper with sheer sleeves and slouched V-neck. Long enough to wear with leggings, it is comfortable and machine washable. For the summer, Topshop offers a range of comfortable, cool options, including the white 100 per cent cotton cover-up with cute crochet insert above the bump.
---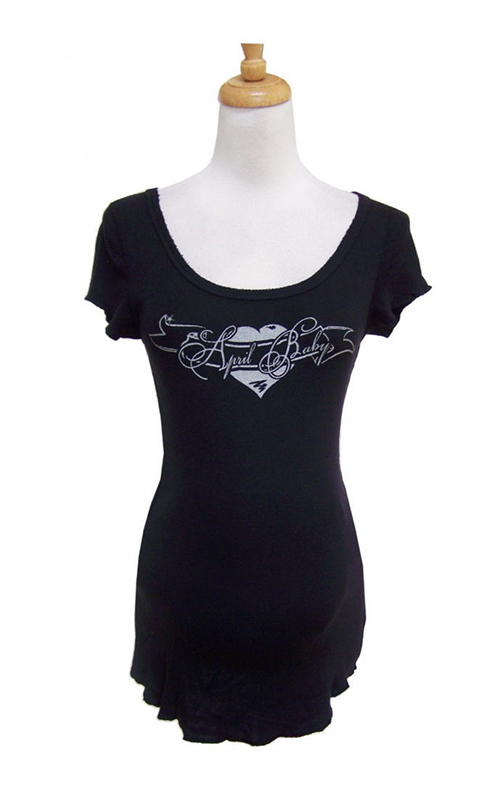 Made with 100 per cent organic cotton, Pure T maternity tops are very popular with expectant mums. Designed in New York, the range of maternity tops features comfortable fabrics with original designs. Pure T uses eco-friendly textiles, dyes, and screen-printing on all clothing and offers a good range of tops for both summer and winter seasons. Cleverly created to help flatter the pregnant figure, Pure T maternity tops look great for home, the office, or a special event.
---
| | |
| --- | --- |
| 3 | Liz Lange Maternity Tops |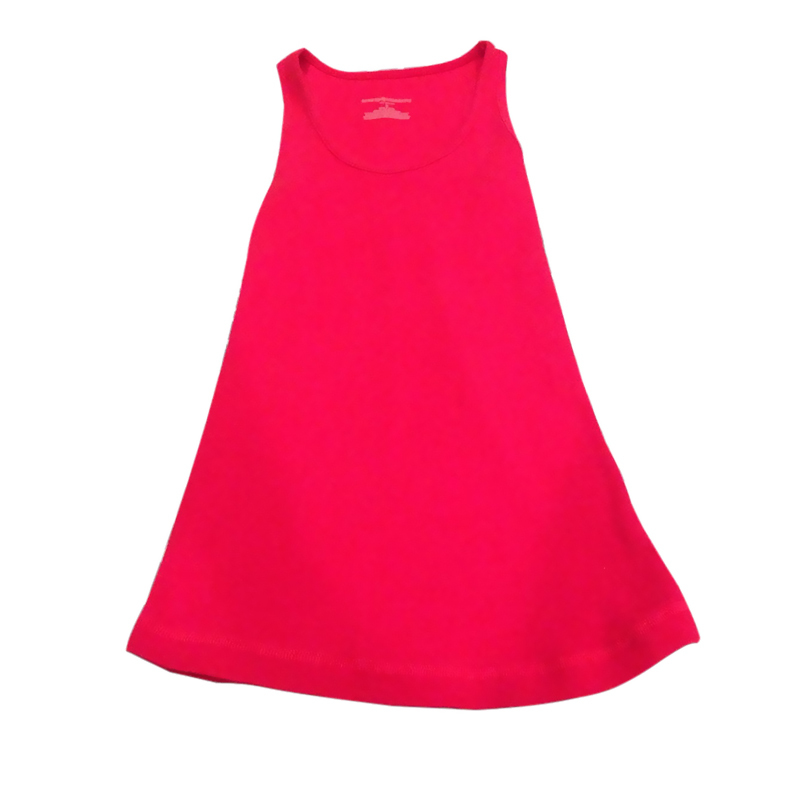 Another maternity brand designed in New York, Liz Lange maternity tops are relatively inexpensive and help pregnant women look and feel fabulous with flattering styles and slim-fitting cuts. From elegant racer-back knit tops to simple and comfortable strappy singlet tops, Liz Lange maternity tops are suitable for all stages of pregnancy. Liz Lange clothing uses durable fabrics that are machine washable and cover one's baby bump nicely.
---
| | |
| --- | --- |
| 4 | Olian Maternity Tops and Blouses |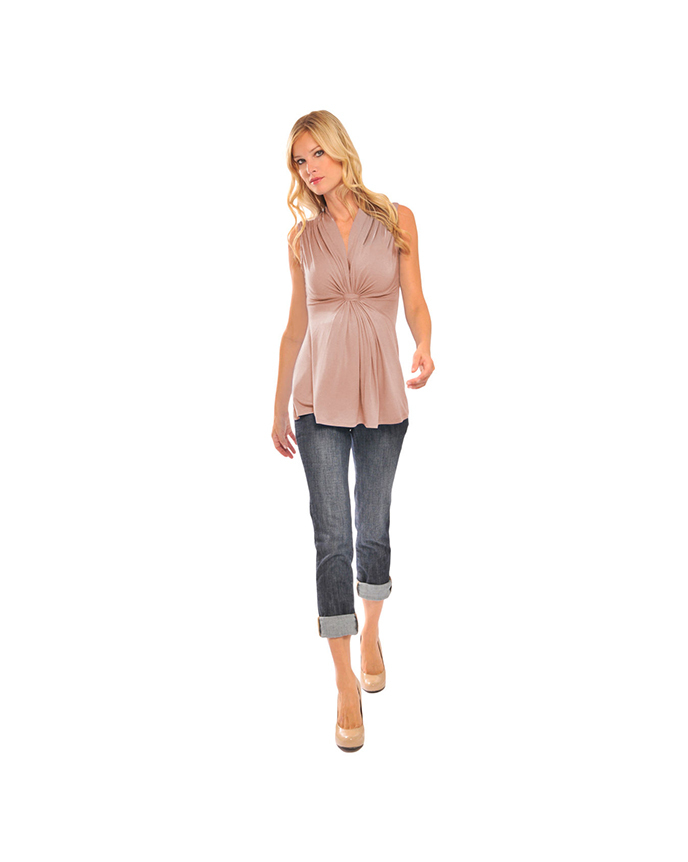 Olian is a privately owned maternity fashion house based in Miami, Florida. Bright, bold colours and large prints are a trademark of the collection. Although many pieces in this collection feature clothing for the warmer summer temperatures, there are some great Olian maternity tops to suit the winter weather too. Known for flattering and comfortable styles, Olian maternity clothing is ideal for casual or office attire. Fashion-forward designs make Olian a popular clothing option for many expectant mums.
---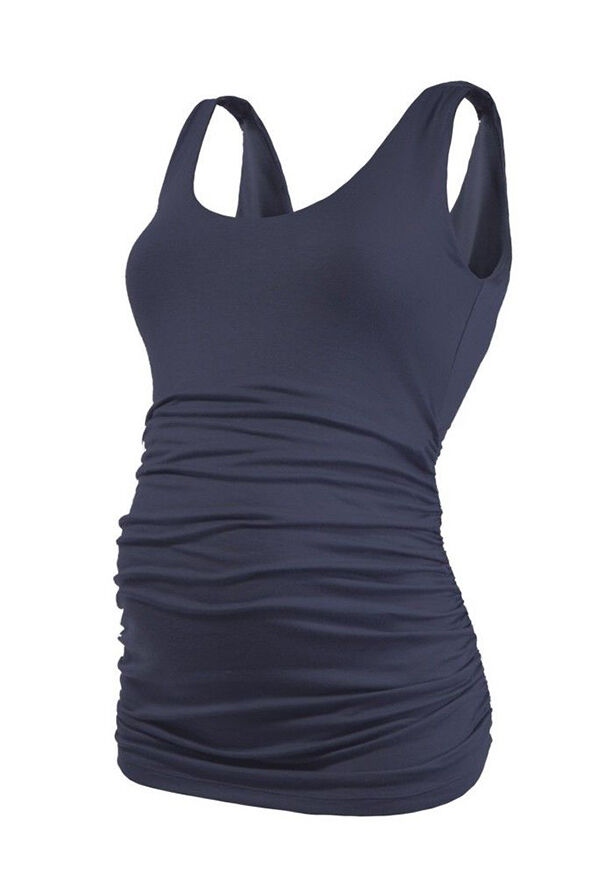 As high-end designer maternity wear, Isabella Oliver tops offer style and comfort for the expectant mum. The range of ruched tops from Isabella Oliver is slim fitting and hugs the tummy comfortably. The urban ruched maternity top features a crossover neckline, making it an ideal choice for pregnancy and post-pregnancy breastfeeding needs. Another popular maternity top by Isabella Oliver is the ruched cami, available in a range of four colours. Made of soft jersey material, it is ideal for layering under a cardigan or wearing on its own. For the cooler weather, the poppy top is a long-sleeved stretched jersey top with a crossover front, making breastfeeding post-pregnancy simple. Its V-neck and ruched body looks great paired with casual jeans or more formal office attire.
---
| | |
| --- | --- |
| 6 | GAP Maternity Tops and Blouses |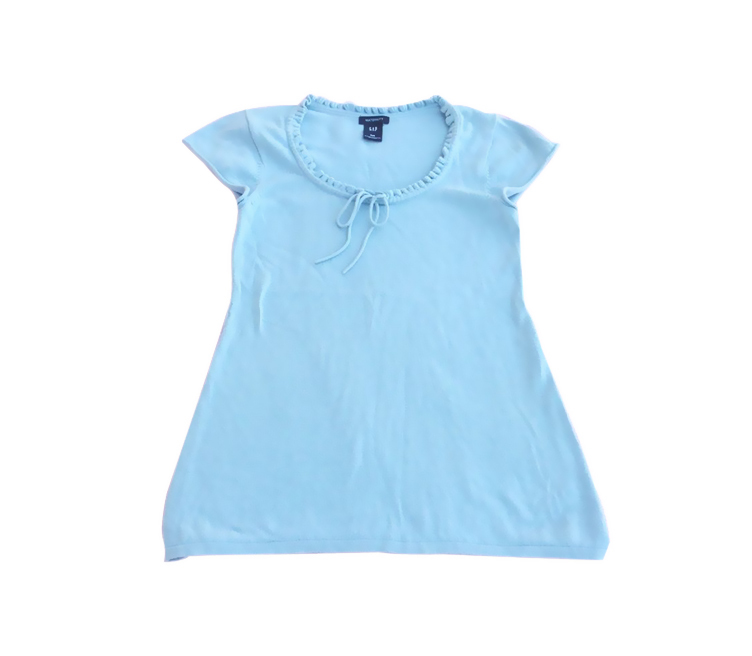 For great casual clothing, GAP maternity tops and blouses are a good option. Making comfortable and well-fitting clothing for pregnant women at any stage of pregnancy, GAP offers maternity clothing for all seasons. Women can try a casual 100 per cent cotton plaid shirt with three-quarter sleeves and tie back, designed to flatter the bump. For the warmer summer months, GAP offers great cotton maternity vests. The cotton and elastane fabric creates a slim silhouette, and the long length perfectly covers well below the bump.