A mink cape is a fashion statement portraying luxury, opulence, and the height of glamour. A popular item during the1960s, several types of vintage mink capes are still readily available for sale today, including ponchos, stoles, bolero capes, wraps, capelets, and cloaks. When looking to purchase a mink cape from the early 1960s, vintage clothing stores and specialty fur stores sell these items. Online stores like eBay also have a wide selection of 1960s mink capes for sale, from sellers across the United Kingdom and Europe, making eBay a good place to start looking for that new luxury addition to the wardrobe.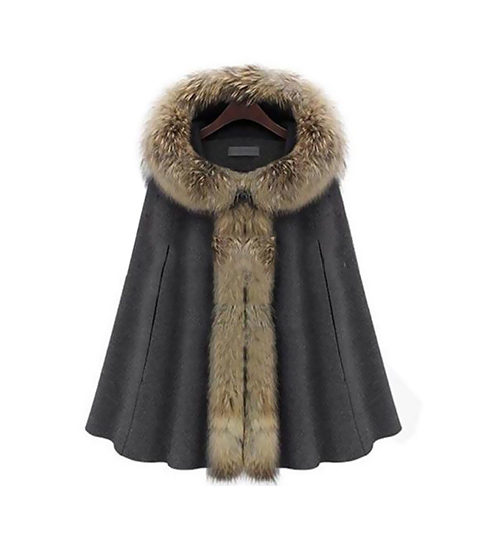 Usually with no fastening at the neck, a mink cape poncho is similar to a wrap in that it has no sleeves, although ponchos tend to be larger, covering more of the torso at the front and back. Often sitting high around the neck, a mink cape poncho of the early 1960s is a type of outer garment worn in cold weather. Varying in length, a short mink poncho falls to the waist, while a long mink cape poncho falls to mid-thigh length. Some ponchos also have a hood for added warmth.
---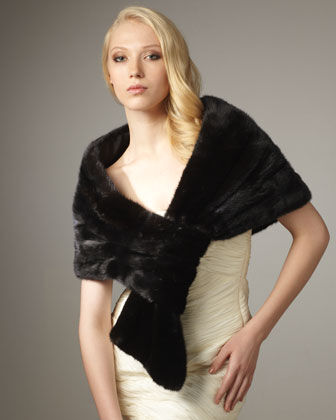 A mink stole cape is a type of luxurious cape, similar to a shawl. Designed for formal wear, a woman wears a stole cape across her shoulders, usually over the top of a ball gown. Narrower than a shawl but wider than a scarf, mink stole capes are long and rectangular, with enough length to cover across the back and down over the shoulders. Often fastened at the front with a clasp or designed for one end to fit into the other end, a stole cape covers less of the body than a wrap or coat. Popular stole capes of the early 1960s include various shades of brown, while a cream or beige mink stole is more valuable. Vintage stoles from the 1960s are usually lined with silk.
---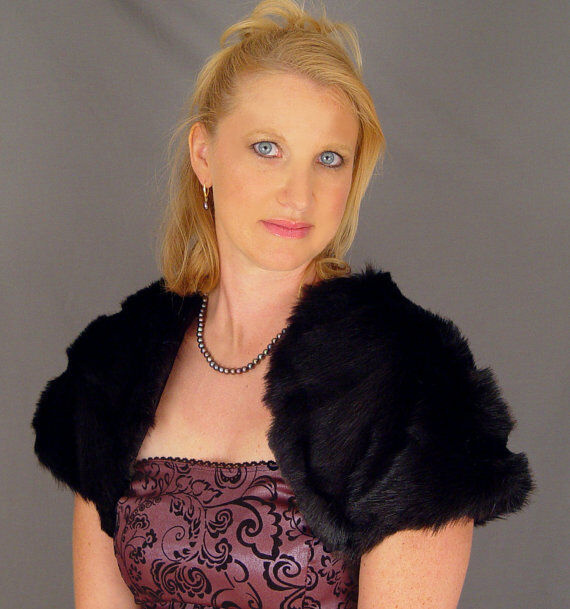 A bolero, also referred to as a shrug, generally covers more of the body than a stole cape but less than a wrap. A mink bolero cape has short sleeves while a bolero jacket has longer sleeves. Both types of mink bolero fit over the upper torso like a cardigan, but are cropped to sit high above the waist. Usually featuring a single fastening at the front, a mink bolero cape tends to be worn on formal occasions, such as over an evening gown.
---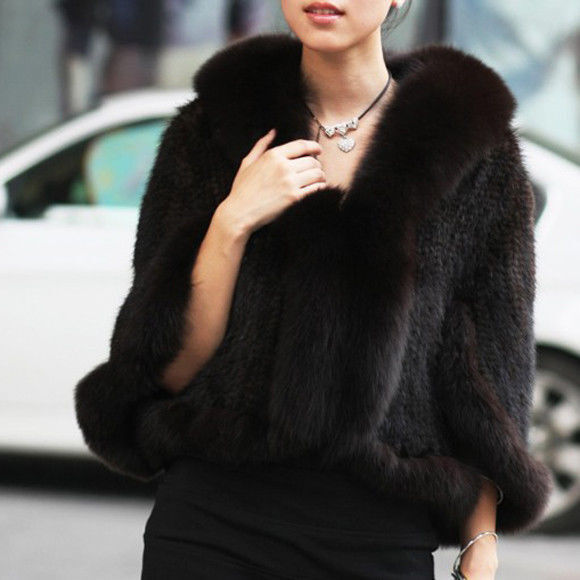 Similar in shape to a stole, a mink wrap cape is larger, covering more of the body. A mink wrap sits over the shoulders and drapes down over the front of the torso. A wrap looks like a jacket when worn and usually features a fastening at the neck to keep it on the shoulders. Although it has no sleeves, the fabric is wide enough to cover down over the arms.
---
---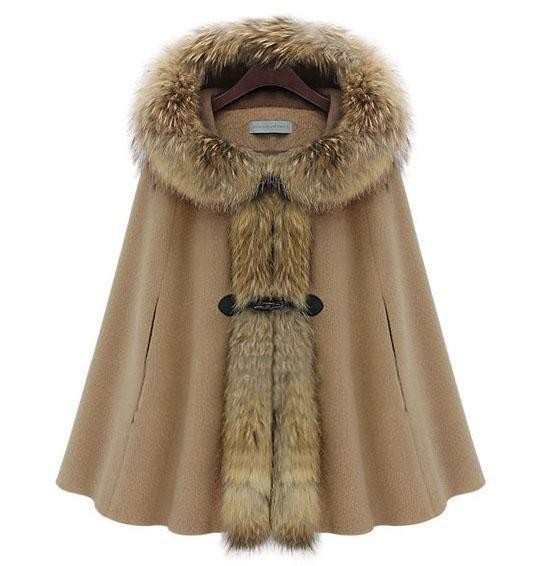 A long, loose-fitting outer garment, a mink cloak is an expensive item of clothing portraying the epitome of luxurious fashion. Similar to a large cape, a clock is usually circular or semi-circular in shape, and gives a lovely flowing effect when worn. Fastening high around the neck, a cloak often extends below the torso to mid-thigh length or lower. Because a mink cloak uses a significant amount of fur, it keeps the wearer warm and is ideal for cold weather.
---
Types of Mink Fur
Mink fur capes range significantly in price, depending on the manufacturer, age of the item, quality of construction, and the type of mink fur used. Female mink fur is softer, lighter in colour, and more delicate than other types of mink fur. Requiring greater care, female mink is also smaller in size, requiring a greater number of skins, making these items more expensive. Male mink fur is less expensive because it is more durable, not as soft, and requires fewer skins due to their larger size. Male mink fur also has a duller appearance and does not drape as smoothly as female mink. A mink cape that is pieced refers to an item that uses both male and female skins. Mutation mink refers to fur that is of a specific colour. The colour of the fur is reflected in the price.
How to Buy Mink Capes from the Early 1960s on eBay
To find a mink cape from the early 1960s, eBay has a good selection and easy search options. Start by typing "
vintage mink capes
" into the search bar. Further refine your search by selecting from the desired options, such as searching by size, decade, style, brand, or price range. Using eBay's community groups and discussion boards to look for specific types of vintage clothing, especially expensive luxury items like mink fur, is a great way to find what you are looking for. Whether it is a poncho, stole, bolero, wrap, capelet, or cloak, eBay has a wide selection of different types of mink capes at competitive prices.