Designed to radiate radio signals uniformly in all directions,
omnidirectional aerials
come in many shapes and sizes for use in home or boat broadcasting, whilst travelling in an RV, or for various commercial purposes. Some of the most common types include the halo, whip, rubber ducky, and ground plane. The signal produced by these aerials radiates in an upward and outward doughnut shape to provide an enhanced level of reception over other types that tend to broadcast in straight up and down patterns and waste valuable signal to the atmosphere or the ground. Whether the aerial comes from a local electronics store or online at eBay, research into the top omnidirectional aerials allows shoppers to make a buying decision easily.
| | |
| --- | --- |
| 1 | Banten 335 Omnidirectional Aerial Antenna |
With its ability to accommodate all UK digital and freeview television channels as well as DVB-T, the Banten 335 omnidirectional aerial antenna works well for marine installations as well as atop caravans or other mobile homes. Thanks to its frequency reception of 470 MHz to 860 MHz and as well as a 26 dB gain, this device provides reception with minimal distortion, even away from the city or shore. The Bantam 335 measures 10 cm in diameter by 18 cm tall and mounts easily with the twist of a few screws.
---
| | |
| --- | --- |
| 2 | Glomex Oasis Omnidirectional Digital Aerial |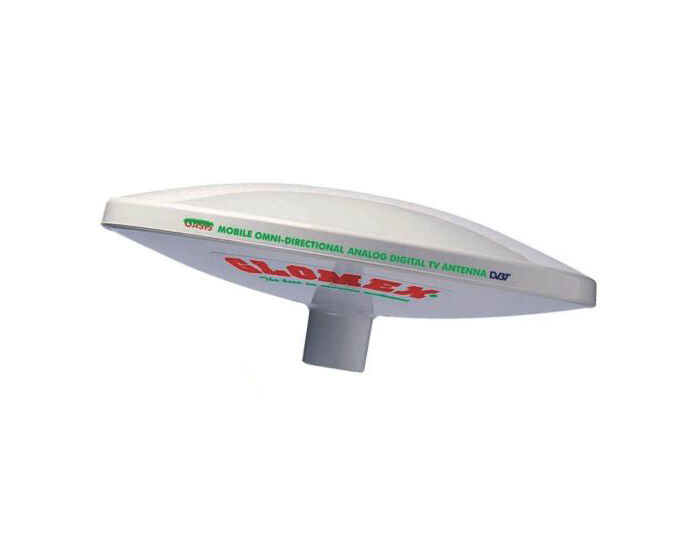 Lightweight and compact, the Glomex Oasis omnidirectional digital aerial comes constructed out of an ASA plastic compound shell. Thanks to the high-gain, low-noise amplifier, virtually all on-air, digital, and freeview channels come into focus, as do high level UHF channels ranging from 21 to 69. Versatile mounting options include a suction mount or a stick mount for owners to glue or screwe into position atop a small building, motorhome, caravan, or boat as well as the option to get power via the vehicle cigarette lighter, a benefit for long-haul truckers or other frequent travellers.
---
| | |
| --- | --- |
| 3 | Philex Digidome 3-in-1 Omnidirectional Aerial |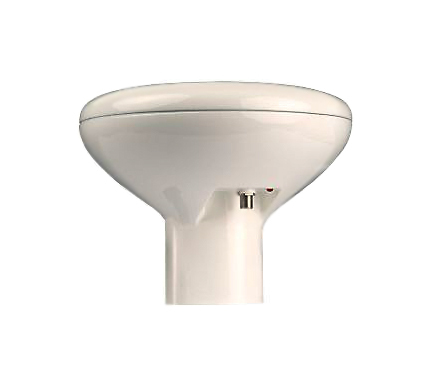 Compatible with FM, VHF, and DAB on-air and freeview broadcasting, the Philex Digidome 3-in-1 omnidirectional aerial improves home television reception in a compact and discreet size. With a built-in signal booster and weatherproof casing, this aerial withstands all four seasons and all weather conditions and mounts to the top or side of a home's roof with the included screws, mounting pole, and 10-m transmission cord. Covered frequencies range from 47 to 862 MHz with corresponding VHF coverage of 47 to 230 MHz.
---
| | |
| --- | --- |
| 4 | Kuma Matrix 12V/24V Omnidirectional TV Aerial |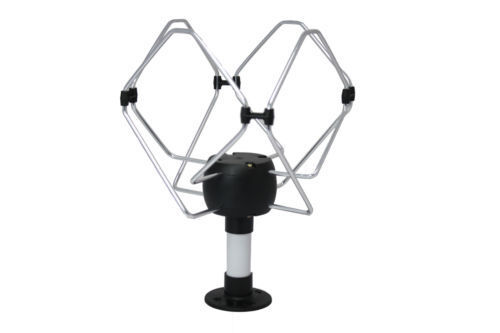 Ideal for permanent roof mounting on a home, truck, caravan, or mobile home, the Kuma Matrix 12V/24V omnidirectional TV aerial enhances the programming signal whilst on land or boating. The included power cord accommodates operating on either 12V or 24V power, and the built-in amplifier works to reduce and eliminate distortion for broadcasting enjoyment. Thanks to its construction out of aluminium, copper, and weatherproof plastic, this aerial stands up to rain, snow, and UV rays with ease for years of enjoyment.
---
| | |
| --- | --- |
| 5 | Banten Whip Omnidirectional Aerial |
Fully compatible with marine and land mounting applications, the Banten Whip omnidirectional aerial reduces the effects of high winds as well as frequent exposure to moisture and measures at only 1.05-m tall. This versatile model operates on frequencies of 156 MHz to 163 MHz with a gain of 0 dB and corresponding impedance of 50 Ohms for reduced distortion and clear transmission of VHF broadcasting.
---
| | |
| --- | --- |
| 6 | SLx 27889R Omnidirectional Aerial |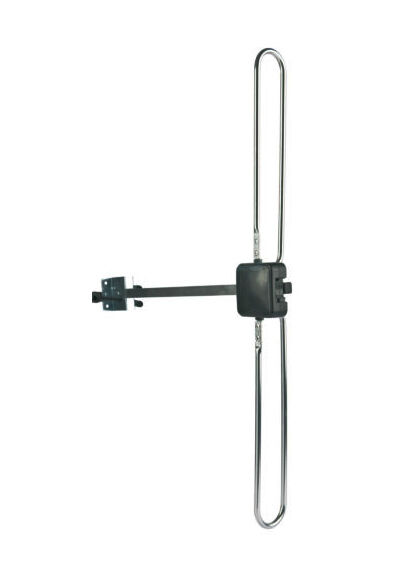 Providing support for all on-air DAB radio stations, the SLx 27889R omnidirectional aerial stands up well to years of outdoor use thanks to its construction from aluminium, heavy duty plastic, and triple coated wiring that resists kinks and twists. This aerial performs well in even medium- to low-signal areas and mounts to a caravan, truck, motorhome, or house with the simple mounting system consisting of a mounting bracket, wall plug, weather boot, and 10 m of cable.
---
How to Buy Omnidirectional Aerials on eBay
When shopping for an omnidirectional aerial on eBay, it is important to use clear and specific query phrases in order to locate the antenna you need quickly. Instead of typing in a common term such as "aerial" and weeding through thousands of potentially unrelated listings, try specific keywords like "Kuma Matrix omnidirectional TV aerial", "Philex Compact 3-in-1 aerial", or "Banten Whip aerial" for targeted results. After the aerial arrives at your home, installation is a snap thanks to versatile mounting options and the only materials needed to complete the job satisfactorily usually include a screwdriver, mounting screws, and a power source. Afterwards, enjoy all your favourite digital and freeview broadcasting channels at home, in your RV, or whilst boating.