Consumers who live in a Freeview area do not need to mount a satellite dish to their house, or consign large portions of their paychecks to the cable company. A one-time fee provides a
Freeview box
which, when plugged into an aerial, provides hours of watching and listening pleasure. Many consumers have wondered whether they need a monstrosity of an aerial mounted to their rooftop to obtain Freeview programming. The answer is no; an indoor or portable aerial works just fine in most locations. Understanding the capabilities of the top six
portable aerials
helps consumers choose the model that best suits their needs.
| | |
| --- | --- |
| 1 | Philex SLX Gold Digi-Top 27769R |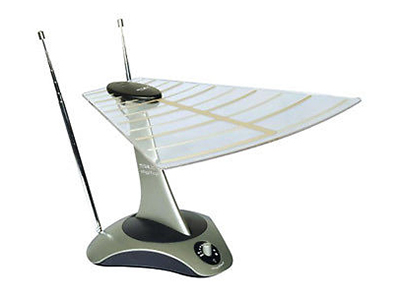 The Philex SLX Gold Digi-Top 27769R is a terrific solution for consumers who are unable to get the channels they want. According to the government-sponsored Rica reviewers, this Philex model obtained a near perfect score in testing and home trials. The unit is easy to locate and has good signal sensitivity. A swivelling pillar and tilting top easily align the unit to improve picture and sound quality, and reduce ghosting. Furthermore, a built-in variable gain control allows adjustment to each TV's specific requirements. The addition of included telescopic rods provides optimal DAB/FM radio reception as well. This aerial comes with its own power supply, but consumers can also use it with a 12-volt power supply, making it a good option in a caravan when travelling. Included in the packaging are the amplifier aerial, aerial coax lead, mains adaptor,, and instructions.
---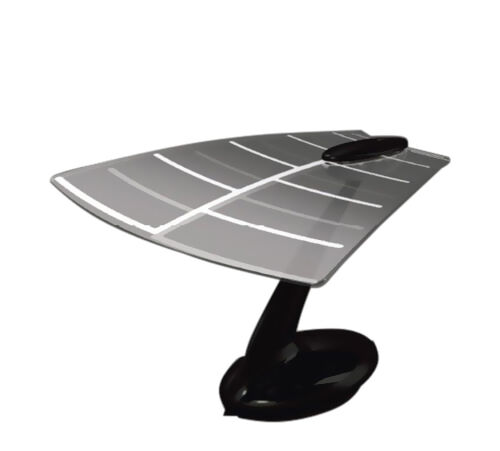 Designed in Cambridge by Electrotech, the Telecam TCE2000 meets ISO 9000 standards. Known as one of the best portable aerials, this unit is suitable not only for TVs,, but for portable videos and multimedia computers. A high-gain wideband antenna, the Telecam TCE2000 captures both analogue TV and Freeview with minimal reflections and noise, even in problem reception areas. In addition, Telecam's adjustable wing maximises reception of both vertical and horizontal transmissions. Included in the recyclable packaging is a 194-cm aerial cable. This aerial is available in black only, and is for indoor use.
---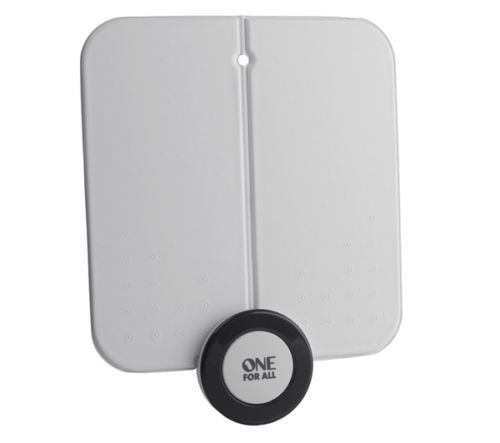 The One For All SV 9215 indoor aerial provides an amplified signal for digital TV or Freeview. Its ultra-slim design allows mounting to a wall, or users can hide it behind a piece of furniture, while maintaining good sensitivity. A 41-dB amplifier and built-in filters significantly reduce interference from other digital devices nearby. Users can plug this unit into the mains or power it directly from the TV itself. This aerial is easy to set up, though not intended as a freestanding or set-top set, and it includes a 4-m cable..
---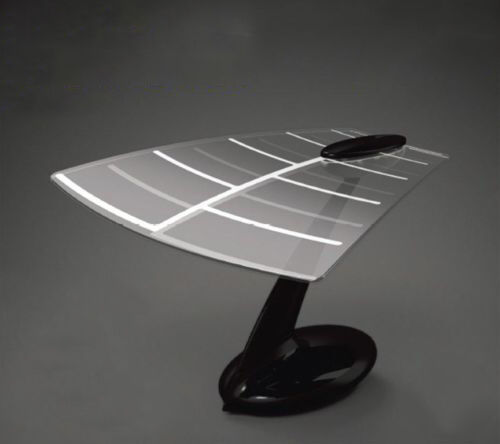 The Telecam TCE2001 is a fin-style tabletop directional indoor aerial. The adjustable aerial is stable on a flat surface, and consumers can adjust it from horizontal to vertical. Users can mount a signal-boosting amplifier to the wall with the included fixing plate, but it must be within 90 cm of a power point. The unit picks up the main BBC channels well, but some re-adjustment may be necessary to pick up BBC3 and BBC News.
---
| | |
| --- | --- |
| 5 | Philex SLX 27772R Bridge Designer Digital Aerial |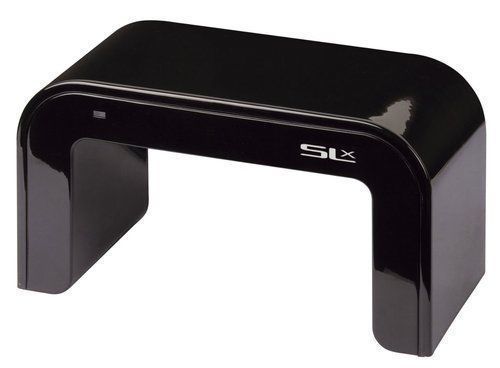 The Philex SLX 27772R Bridge Designer indoor TV aerial combines HD-ready purpose with stylish decor. This powered antenna stands on the TV in its unusual arch shape, with no need for mounting or assembly. But this chic piece is not just a pretty face, as its variable gain control and 25-dB low noise booster ensure quality reception of digital, analogue, and Freeview TV. A 1.5-m coax lead comes in the packaging.
---
| | |
| --- | --- |
| 6 | Commtel DVB-T Indoor Aerial DA-R1 |
The Commtel DVB-T Indoor Aerial DA-R1 provides both analogue and digital Freeview reception with a built-in signal amplifier. Variable gain control and twin telescopic antennas allow for precise tuning, while an external antenna switch allows amplification of the signal from an external aerial. This unit comes with its own AC/DC power supply, UHF coaxial cable, and a UK 240-volt power adaptor..
---
How to Buy the Top 6 Portable Aerials on eBay
Receiving free TV, whether digital, analogue, or Freeview signals, often requires the use of an external aerial. Portable aerials do not necessitate climbing on the rooftop to install. eBay makes shopping for the top portable aerials quick and easy, as it offers a wide variety in one place. Whether you are shopping for new or used products, eBay's sellers offer great prices and often free delivery of your purchase. Shop smart by reading the item's detailed description, where sellers often provide information not stated in the listing title. Buying from trusted sellers, including eBay's Top-Rated Sellers, ensures smooth transactions. Find the perfect portable aerial for your needs on eBay, and start watching free TV in no time.