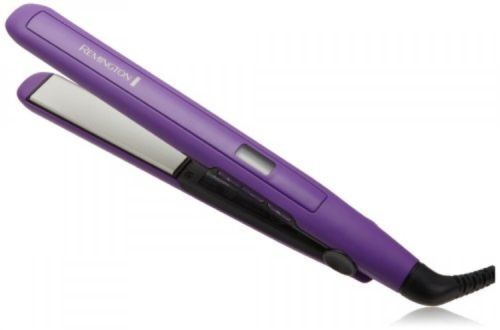 Keeping hair straight and frizz-free can be frustrating at times, and often seems like it involves more effort than it's worth. However, there are plenty of products designed and developed to do just that, and using them will help keep hair straight and smooth. These range from hair dryers to hair serums..
The following guide shall examine the top 6 products made to combat frizzy hair, and how to find these products on eBay. The site is a great place to search for such items, and it has a variety at prices that won't be found anywhere else. All buyers should spend some time researching into the various products available to ensure they purchase one that will be suitable for their hair.
Shampoos and Conditioners
The place to begin combating frizzy and unruly hair is in the shower. Choosing a good shampoo and conditioner combination will help control and smooth out wavy or curly hair. Look for products that are specifically made to specifically do this. Some top rated brands include L'Oreal and Toni & Guy. Different hair textures will require different applications of these products.
| | |
| --- | --- |
| Wavy Hair | People with wavy hair should wash it once every two days. Washing it more than this will damage the hair and cause it to dry out. Use a small amount of the shampoo and massage it into the hair starting from the scalp. Rinse the shampoo from the hair and then apply the conditioner, mixing it into the strands of hair rather than the scalp. Leave the conditioner in for around five minutes before thoroughly washing it out. |
| Curly Hair | People with curly hair should wash it no more than once every four days. Again, use a small amount of shampoo and work it into the body and the roots of the hair. Washing the ends of curly hair automatically dries it out. Condition and leave in for five minutes, and use a comb to detangle and moisturise the hair. |
Hair Straighteners
Hair straighteners use heated plates to eliminate frizz and temporary flatten hair. The plates come in a variety of sizes and can be made from a number of different materials. Hair straighteners are one of the most popular products today for keeping hair flat and frizz free. It is advised that buyers opt for more expensive models, as this will guarantee quality and a long lifespan. Some of the popular brands include GHD, BabyLiss and Remington.
Plate Sizes
| | |
| --- | --- |
| Narrow Plate | Hair straighteners with narrow plates are suitable for people with short and fine hair. These plates will be between 2.5cm and 3cm in width. |
| Medium Plate | Medium plates should be used with short to shoulder length hair that has a normal texture, or it can be used with short, curly hair. Medium plates are between 3cm and 4cm in width. |
| Wide Plate | Wide plates are ideal for use with long and thick or curly hair. Wide plates are usually between 4cm and 5cm in width, but it is possible to get wider plates for very curly hair. |
Plate Materials
| | |
| --- | --- |
| Solid Ceramic | Ceramic is an excellent conductor and solid ceramic plates heat quickly and evenly, allowing for more hair to be straightened in each pull. Hair straighteners with solid ceramic plates tend to be expensive, but used models can be bought at much lower prices. |
| Coated Ceramic | Coated means the plates is not solid ceramic, but instead just coated with a layer of it. Coated plates do not heat as quickly as solid plates, but they are considerably less expensive. |
| Tourmaline | Tourmaline plates are the number one choice for hair professionals across the world, and as expected are the most expensive option. Tourmaline is a type of semi-precious stone that is used to coat the plate. This seals moisture into hair and helps keep the hair straight for longer. |
| Titanium | Titanium plates are very popular as it is another good conductor that heats quickly and evenly. This material is naturally resistant to corrosion and titanium plates will last a lot longer than the other materials. |
Hair Dryers
A hair dryer blows hot or cold air onto damp hair, and in doing so straightens and styles the hair. The first handheld hair dryer appeared on the market in 1920, and these devices have been extremely popular since. Popular brands of hair dryers include BabyLiss and Remington.
| | |
| --- | --- |
| Traditional | Traditional hairdryers contain a metal coil, which produces the heat and an electric motor that blows the hot air out of the nozzle. These are the most common type of hair dryer, and will straighten normal hair quickly. Very curly or wavy hair may require additional products to keep it straight. |
| Ceramic | Hairdryers that use ceramic components are exceptionally successful at evenly drying hair, leading to a smooth and silky feel. Ceramic hair dryers produce radiant heat that penetrates the hair shaft as opposed to heating it from the outside in, which can lead to damage. |
| Ionic | Ionic hairdryers use negatively charged ions to trap moisture within the hair and leave it shiny and smooth. Ionic hairdryers are excellent at eliminating frizz and adding volume to hair. Ionic dryers also eliminate static, which causes hair to spread and stand. Using an ionic dryer will reduce the time needed to dry the hair by a considerable amount. |
| Tourmaline | As with tourmaline hair straighteners, dryers that use this semi-precious stone tend to be quite expensive, but are very effective at reducing frizz and keeping hair straight and tidy. Tourmaline also produces negative ions, but at a much larger rate than ionic dryers making this one of the fastest options for straightening hair. |
Relaxer
A relaxer is a lotion or cream that chemically straightens and smoothes curly hair. It also helps to keep the hair detangled and soft. As relaxers use powerful chemicals to loosen the curls, they should be used on thick, curly hair only. Using a relaxer in wavy hair could damage it, causing breakage and hair thinning.
| | |
| --- | --- |
| Lye Relaxer | The main ingredient used in a lye relaxer is sodium hydroxide, which is very effective at breaking down the hair's natural bonds and in effect straightens it. Lye relaxers work very quickly, and are popular with hair professionals around the world. A special neutralizing shampoo is needed to rinse the relaxer completely from the hair after use. |
| No Lye | No lye relaxers can be made from lithium hydroxide, potassium hydroxide or calcium hydroxide. This type of relaxer is ideal for use with someone who has a sensitive scalp, and the ph levels are a lot milder than those found in lye versions. |
Hair Mask
Hair masks are cheap and effective ways to keep hair healthy and smooth. Hair masks work just like face masks and use natural ingredients. Hair masks can be made at home and are very inexpensive, while remaining highly effective.
To make a hair mask that will help with frizzy or curly hair, simply mix one tablespoon of honey with around one litre of clean water, and apply after washing the hair with normal shampoo. The mask can be left in for up to one hour before rinsing out. However, hair masks should not be used more than twice a month, as they are intended for hair repair, rather than to maintain style.
Hair Serum
Hair serum is a product used after shampooing and conditioning that helps maintain straightness. It makes thick and curly hair more manageable and smoothes out the strands. Hair serum works well with dry and damaged hair as it repairs the hair follicles.
Hair serum forms a protective layer on the individual strands while moisturising. Hair serum should be left in after applying and not rinsed out. Instead, brush the hair after application and use a cold setting hair dryer to even out the serum.
Buying Hair Products on eBay
When buyers have some idea of what hair product would suit them best, they should go to eBay.co.uk to start a search. Click on the 'Shop By Categories' tab, followed by the See All Categories link. Next, scroll down to the Health & Beauty heading and click on the Hair Care and Styling Tools option.
This will load up the 'Hair Care' listings page, and from here buyers can browse through the various items for sale on eBay. The Categories table on the left can be used to help speed a search up. Alternatively type what is needed into the search bar and press enter. Remember, the more details entered into the search, the more precise it will be.
If buyers are having difficulty locating a specific item then they should try searching for it on one of eBay's Shops.. The shops are operated by experienced eBay sellers, and often contain specialist items that are not listed on the main site. There is also a Wish List function that will alert other users about a product that is desired but not listed.
Conclusion
Keeping hair straight and frizz-free can seem like an impossible task, but using special products can help keep hair smooth, silky and straight. Buyers should research the various hair straighteners,, hair dryers,, relaxers,, masks, serums, shampoos and conditioners to decide which product (or combination of products) would be most suitable for their hair. All of the above products are only meant to temporarily straighten the hair, and if thinking about permanently straightening make sure to consult a specialist first.
eBay is a great place to search for hair products, and the site's large database of users means buyers can get products for lower prices than those found in specialist stores or on other sites. Remember to enter as much detail into a search as possible as this will speed it up and make it more precise.