Cooker hoods draw air through a sturdy grill that sits at the bottom of an extractor fan. The air moves into meshed carbon filters and then circulates back as clean air. Professional-grade cooker hoods include ducted vents that pull circulated air out of a kitchen and into vents that run outdoors. Once considered only the domain of commercial kitchens, professional-grade cooker hoods have increased in popularity amongst homeowners. Before shopping for professional-grade cooker hoods on eBay, homeowners should first learn about a few buying factors and review the top six professional-grade cooker hoods.
At 135 cm, the K260A54SS model from BEST fulfils the "bigger is better" requirement for installing a professional-grade cooker hood. Although size matters, this professional-grade cooker hood also ensures the capture of smoke and harmful odours. Homeowners choose between stylish brushed stainless or powder-coated finishes to match the decor of their kitchens.
---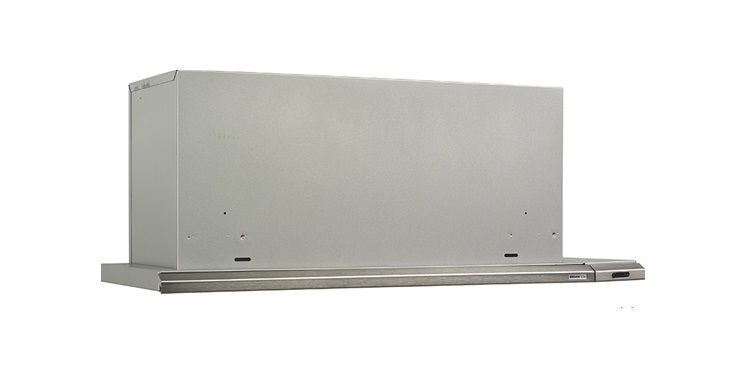 Quiet, powerful ventilation performance highlights the advantage of buying the 153004 professional-grade cooker hood from Broan. Every model in the 15000 series slides out of sight whenever homeowners do not use the hoods. The compact trim, combined with brushed aluminium, complements the designs of most kitchens. Homeowners set blower memory to ensure the hood automatically sets to the blower level previous programmed. The Heat Sentry feature detects excessive heat, and thus, activates the blower to operate at the highest speed.
---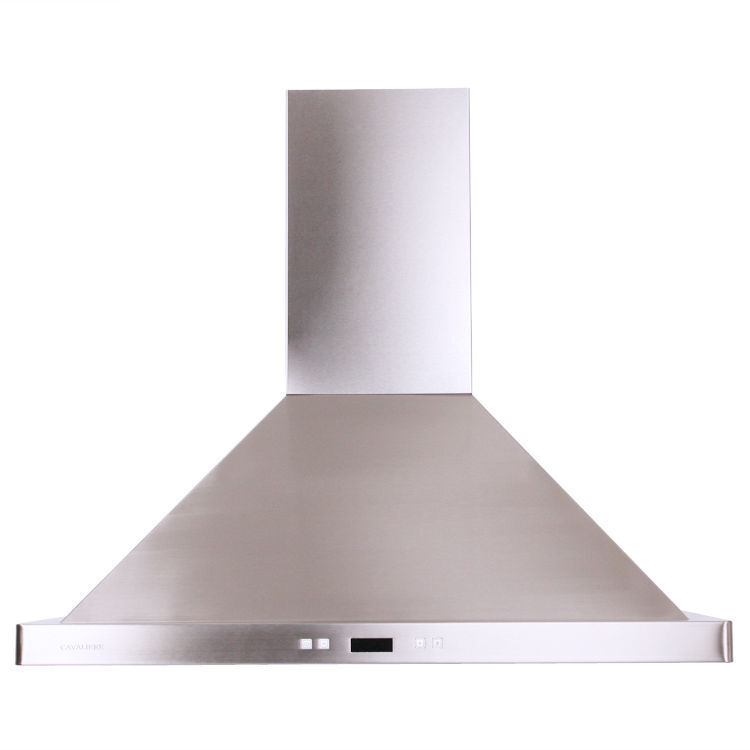 With a blower rating of 900 CFM, the Cavaliere SV218B2 quickly removes smoke, steam, and noxious odours from large kitchens. Cavaliere constructs the SV218B2 to remove air through a duct that runs outside through a wall or roof. Homeowners control illumination by operating LED light touchpad controls. The SV218B2 includes a delayed digital timer that automatically turns off the fan whenever the unit detects adequate fresh air levels.
---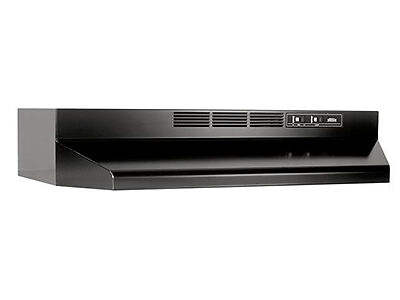 Homeowners who do not want ductwork running up the walls of their kitchens should consider the 413623 professional-grade cooker hood from Broan. The easy-to-install, duct-free cooker hood fits under most kitchen cabinets. Many professional reviewers laud the 413623 for providing users with powerful blowers that maintain a quiet ambiance. High and low settings allow users to adjust blower speeds for removing smoke and steam. The incandescent bulbs evenly light the cooker's surface that users can easily clean with a detergent-soaked cloth.
---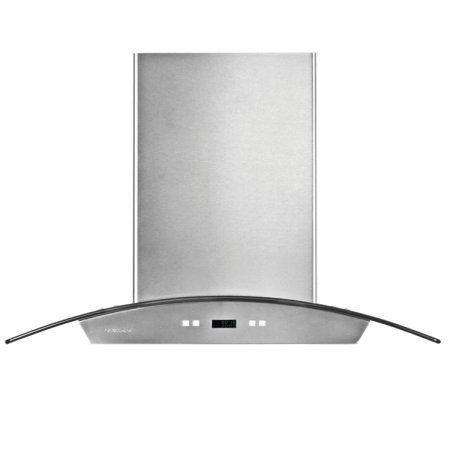 The professional-grade Cavaliere SV218D-I cooker hood possesses a less industrial appearance than most other types of cooker hoods. With a glass top and stainless steel construction, the sleek SV218D-I receives high praise from culinary professionals for efficiently pulling out tainted air and heavy smoke. The 900 CFM hood can handle smoke and steam emitted from every surface burner, as well as any size of oven and broiler. Dimmable halogen lights allow users to save energy during slow-cooked food preparations.
---
Internal and external blowers on the 120 cm Best K260A48SS cooker hood rapidly remove potentially harmful chemicals. The brushed stainless cooker hood adds an element of elegance, while providing users with durable high-performance. Best constructs this cooker with deep hoods that capture heavy smoke and eliminate lingering odours. Users operate the K260A48SS by choosing one of the variable speed controls. The company's proprietary Heat Sentry technology detects excessive heat and increases blowing speeds to prevent overheating.
---
Buying Factors
Homeowners have several factors to consider before they choose the right professional-grade cooker hood. First, find a cooker hood that falls within the household budget. Remember that professional-grade cooker hoods cost more than conventional household cooker hoods. Next, homeowners should choose the right type of professional-grade cooker hood that matches the design of their kitchens. Manufacturers produce under-cabinet hoods to mount on the bottom of wall cabinets. Wall chimney cooker hoods do not require the mounting of cabinets and include exposed vent stacks. Island cooker hoods vent through ductwork created in the ceiling. Any cooker hood that homeowners consider should be at least as wide as the cooking surface. Homeowners should avoid downdraft hoods, since the method of air circulation and heat distribution can lead to uncomfortable cooking conditions.
How to Buy Professional-Grade Cooker Hoods on eBay
You can find the right professional-grade cooker hood for your kitchen by shopping online at eBay. Sellers on eBay offer a wide variety of cooker hoods that provide professional-grade performance. The key to finding the right eBay seller involves typing targeted keywords into the search engine. Your search criteria can include the type of venting, such as convertible or non-vented. Homeowners who place design at the top of the criteria list can search for sellers offering built-in hoods. To ensure speedy delivery, only consider eBay sellers who reside in the United Kingdom. Moreover, confirm that the eBay seller accepts your preferred method of payment.