Rackmount servers
are a popular option for people looking to set up business data centres, as these servers are simple to use and neat. Most racks come with a cable management system, so users can worry less about tangled wires. Rackmount servers are versatile and expandable. Many server chassis support multiple disks and processors, making them excellent workhorses for any company. With server sizes ranging from 1U to even 8U to choose from, buyers can make a sound decision when shopping for a server by considering the number of drive bays and on-board features.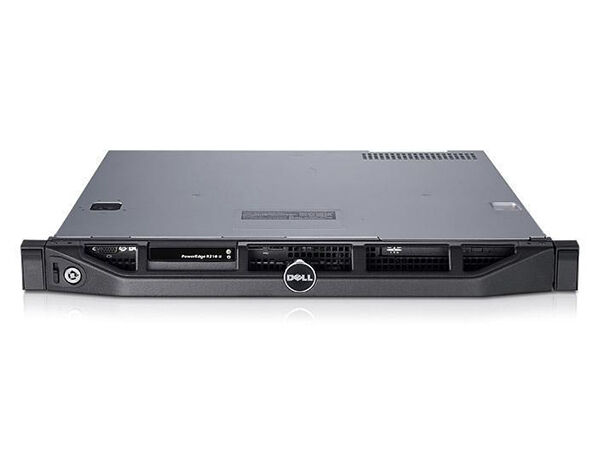 An entry-level rack server, the Dell PowerEdge R210 II is a compact 1U server. It comes with Intel Celeron, Pentium, and Xeon E3 as optional processors, and holds up to 32GB DDR3 memory and 6TB data storage. With four cooling fans, the server runs efficiently and silently. Despite its compact size, the R210 II offers a range of remote server management features, including Dell OpenManage.
---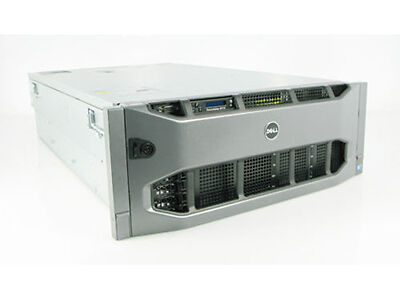 Busy data centres can benefit from the Dell PowerEdge R910, as this 4U sized rack server provides efficient and easy data management. Besides Intel's advanced reliability, availability, and serviceability features, this server has dual internal SD modules for failover at the hypervisor, and a Unified Server Configurator that minimises downtime from diagnostics. Users can install up to four Intel Xeon 7500 or E7 processors, up to 2TB RAM, and plenty of storage from hard drives and solid state drives (SSD). Other features include seven standard PCIe Gen2 slots, and a host of controllers for RAID and network.
---
| | |
| --- | --- |
| 3 | Fujitsu Primergy RX600 S6 |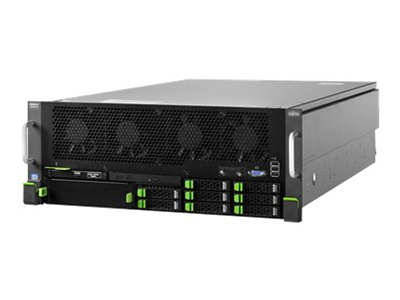 The Fujitsu Primergy RX600 S6 is an affordable and energy-efficient 4U rackmount server. Equipped with up to four Intel Xeon E7 processors, 2TB RAM, and eight storage drive bays, it is definitely a valuable option. It supports a variety of memory mirroring and sparing features, and has LED lights that warn users of any memory fault. Its internal layout is very simple, and users need only minimal tools for maintenance and upgrades. The RX600 S6 runs quite silently thanks to its eight small fans, and has ample RAID and I/O controllers, besides a useful web interface to monitor the power usage.
---
| | |
| --- | --- |
| 4 | IBM System x3650 M4 7915 |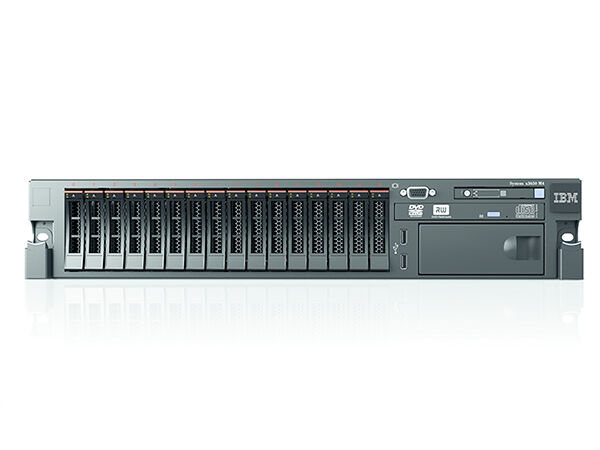 The main strengths of the IBM x3650 M4 7915 are its cost effectiveness and scalability. Capable of holding up to two powerful Intel Xeon E5-2600 series processors, this 2U server can support up to 384GB of DDR3 RDIMM or 768GB with LRDIMM. For storage, it has up to 16 hot swap SAS/SATA 2.5-inch HDD or SSD, six 3.5-inch HDD, or 32 1.8-inch SSD. Its IBM System Director is an easy-to-use program that efficiently manages network devices. Its Active Energy Manager plug-in charts and controls the server's power consumption. The abundance of ports and affordability of this IBM server make it a good investment.
---
| | |
| --- | --- |
| 5 | Cisco UCS C220 M3 Server |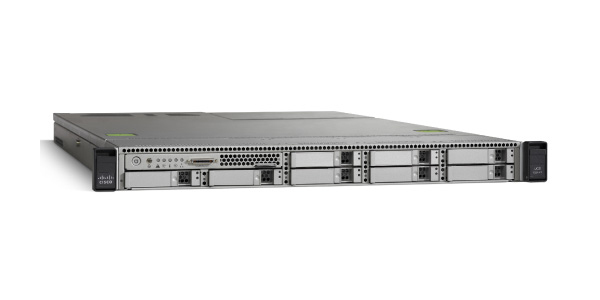 Buyers looking for a low-cost, high-density 1U server can consider the Cisco UCS C220 M3 server. This rack server supports up to two Intel Xeon E5-2600 processors, and up to 512GB RAM. There are two PCIe 3.0 slots and two GE LAN interfaces on its motherboard, plus the standard support of four storage drives. Standard I/O ports are also available for a keyboard and mouse. The simple but useful Cisco's Integrated Management Controller firmware can manage the system besides remote devices, and is accessible via the Ethernet ports or Cisco P81E virtual interface card.
---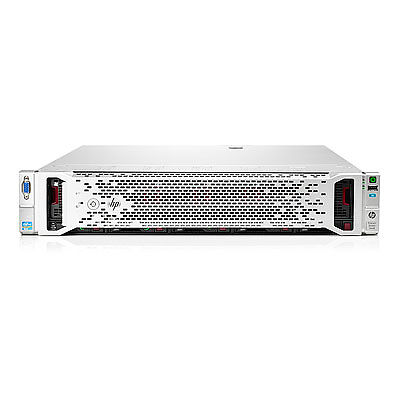 This eighth-generation HP ProLiant server is a powerhouse for the most demanding small and medium business data centres. HP's ProLiant DL560 G8 is one of the fastest and efficient 2U rackmount servers available and comes packed with management and control features. However, the server only has room for five hard drives. It is capable of holding four Intel Xeon E5-4600 processors and up to 1.5TB DDR3 RAM. On-board connectors include six PCIe 3.0 slots, and on-board USB and microSD slots for hypervisor booting. Data and device management on the DL560 G8 is superb thanks to HP's iLO4 Management Engine.
---
How to Buy a Rackmount Server
eBay is a great place to shop for
rackmount servers
and other networking appliances. Besides doing a simple search for rackmount servers, try specifying the brand, model, and size of the server you want. Pay attention to the description, price, and condition of the product before selecting a product. Choosing the right rackmount server is important in any business or organisation. For small businesses or for individual use, a 1U server is often enough, but 2U and larger servers offer better memory support and performance, and can accommodate a company's growing data storage needs.