True audiophiles appreciate the quality of the sound that comes from
reel-to-reel tape
on a classic tape machine. The clarity of the sound from the device rivals that of digital CD playback. Reel-to-reel tapes are becoming harder to find these days as some manufacturers no longer make and distribute them. Audiophiles value vintage reel-to-reel tapes for their unique characteristics, and those with recorded media of popular artists are often very valuable. Whether a buyer is looking for new in-the-package reel-to-reel tape or wishes to purchase classic recordings from a bygone era, eBay is the place to shop for quality audio reproduction tapes and vintage tape players. Sellers offer a diverse collection of new and epoch recording materials for buyers to choose from.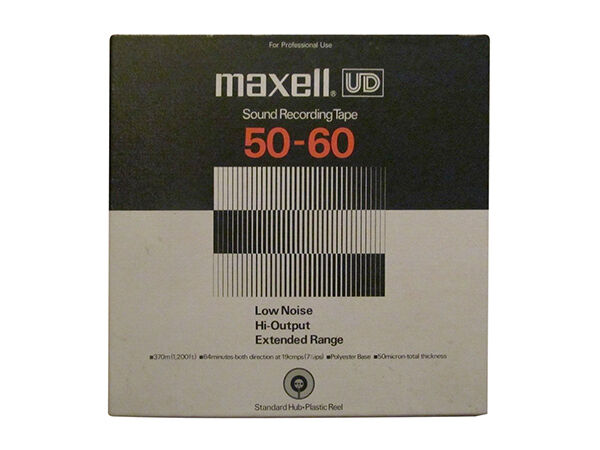 The Maxell Ultra-Dynamic (UD) master quality, high fidelity tape is one of the premium recording materials from the company. Common reel configurations for UD tapes were 35-90 and 35-180. The Maxell 35-90 is 549 m long and it provides a playing time of 48 minutes at 19.05 cm per second. On the other hand, the 35-180 is double the length and playing time at 1098 m and 96 minutes.
---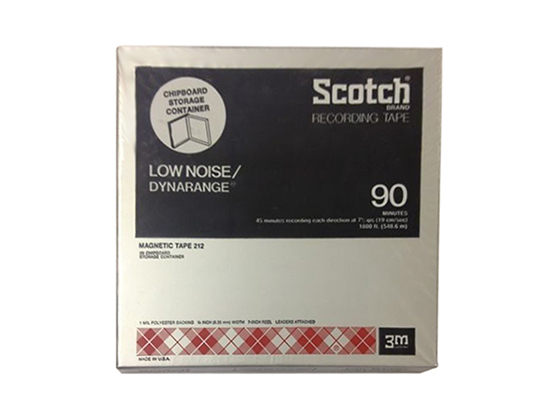 Scotch or Scotch 3M produced a broad range of reel-to-reel tapes with the 806 professional recording audio tape being one of their top products. The Scotch 150 recording tape was used as a standard in the 1960s for home reel-to-reel recording and many of the era's tape players conformed to the characteristics that Scotch built into the product. Scotch 150 recording tapes were 7 inch tape reels with a thickness of 1 mm and a length of 549 m. While not quite studio recording quality, the Scotch 150 tapes work well on older tape recorders from the 1960's era.
---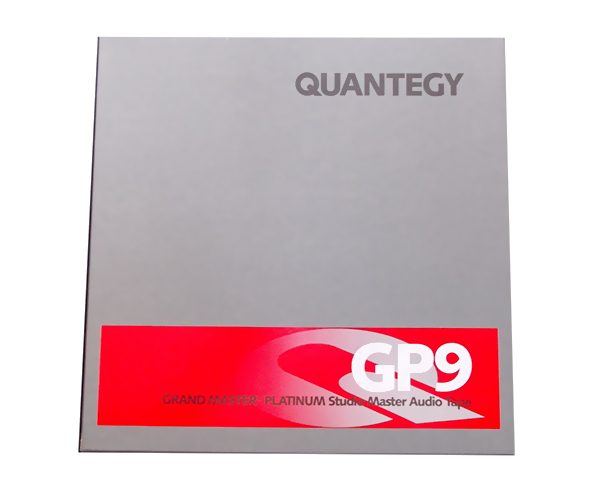 Quantegy claims their Quantegy 456 Grand Master audio tape has recorded more number one hits and gold albums than the tapes from all other manufacturers combined. Quantegy 456 tapes are available in four standard widths: 6.3 mm, 12.6 mm, 25.4 mm, and 50.9 mm with a thickness of 48.9 um. Quantegy tapes are NAB hub style reels that may require an adapter to fit some tape machines. Depending on reel size, the Quantegy 456 tapes come in lengths of 183 to 1524 m.
---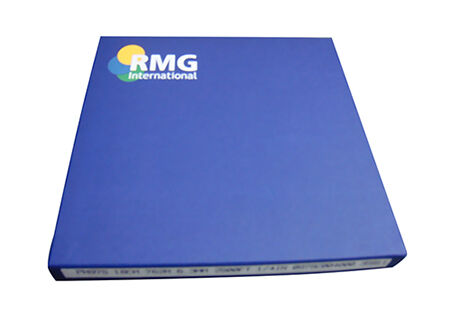 RMG International produces high quality audio tapes that compare favourably with Quantegy, but at a lower price. The RMGI 911 is equivalent to Quantegy 456 and comes in the same four width configurations. They are all 762 m long, with the one exception of the 6.3 mm, 17-cm reel that comes in a length of 366 m. RMGI tapes come on metal reels or a pancake hub without reel flanges.
---
BASF has an interesting history given that during World War II, IG Farben owned the company, and they were unfortunately known for their role in the Holocaust. After the war, IG Farben broke up and split into a number of smaller companies, of which BASF was one. Vintage BASF Magnetophonband tapes are often sold as collector items and BASF Studio Master 911 tapes are a premium audio recording medium that audiophiles recognise for their high quality.
---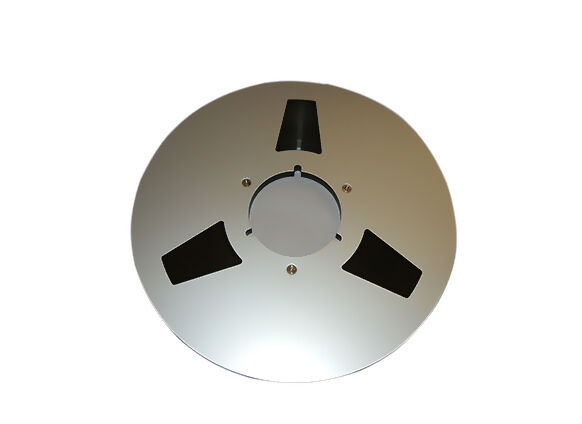 Zonal produces audio recording tape equivalent to former Ampex specifications. Zonal 675 reel-to-reel tape comes on a 26.67-cm NAB hub with 762 m of total length or 366 m on a 17.8-cm spool. Zonal 675 reel-to-reel tape provides a similar comparison to Ampex 478. Zonal 700 reel-to-reel tape is studio master recording tape that is comparable to Ampex 456. Zonal 820 specifically fits European reel-to-reel standards and is comparable to Ampex 406.
---
How to Buy Reel-to-Reel Tapes
Buyers looking to purchase reel-to-reel tapes could spend days shopping from store to store in hopes of finding a retailer that still sells audio tapes for recording. Sellers on eBay offer new reel-to-reel recording materials as well as classic collector pieces and vintage brands. Simply enter "reel-to-reel tape" into any eBay search bar to display a listing of all items that match the keywords. Select the tapes you want to buy and purchase with confidence from the seller by reviewing feedback ratings to see how the seller handled transactions with previous buyers. Complete the sale on eBay in a secure manner by using PayPal to transfer between you and the seller. Have your merchandise shipped directly to your door. Shopping on eBay is a convenient way to purchase hard to come by reel-to-reel audio tape.