When trying to connect the various devices found in a home entertainment centre, device users usually have a multitude of formats to choose from. Some of the more popular formats include HDMI, composite video, and S-video. The option chosen depends primarily on whether the user seeks connectors for high definition (HD) or standard definition. While most homes have made the switch to HD entertainment, which requires an HDMI cable for best results, some still use standard resolution on their TVs and video devices. An S-video cable accommodates standard definition connections. However, when shopping for
S-video cables
locally or on eBay, shoppers should remember that even the top S-video cables only carry the video signal and not the audio signal.
| | |
| --- | --- |
| 1 | Monster Video 3 SCART to S-Video Cable |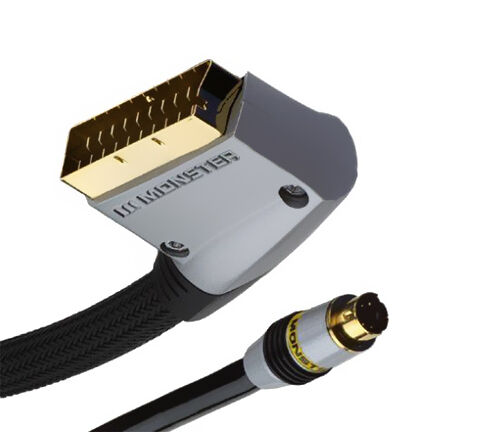 Delivering sharp and clear pictures with accurate colours, the Monster Video 3 SCART to S-Video Cable combines shielded cables with solid cable construction. The conductor rests in the exact centre of the cable due to Monster's use of gas-injection during the moulding process. This gives the cable 75-Ohm impedance for maximum signal strength and reliable performance. Additionally, the cable uses a foil and copper braid to shield against EM and RF interference. The SCART connector allows users to connect to the majority of devices in Europe that use this format as a primary form of input.
---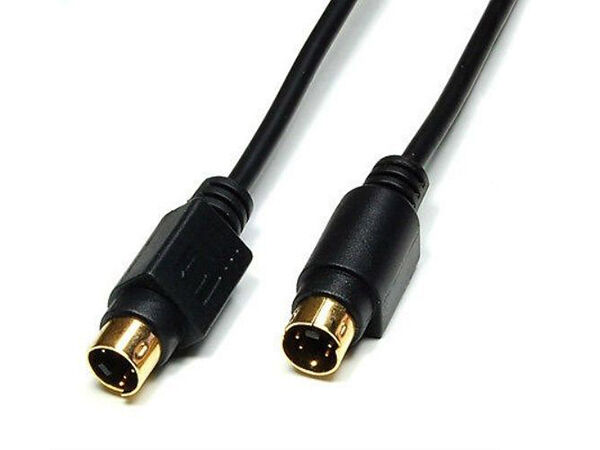 Shoppers can find a wide selection of Belkin S-Video Cables with which to connect their various devices. Most feature gold-plated connectors for increased signal quality. These cables allow users to connect a variety of devices including video sources, DVD players, camcorders, and other devices with an S-video output jack to any TV or monitor with an S-video input source. Designed for high resolution image quality, Belkin S-video cables have shielding to help reduce interference from outside sources such as RF and EM.
---
| | |
| --- | --- |
| 3 | Cables to Go S-Video Cable |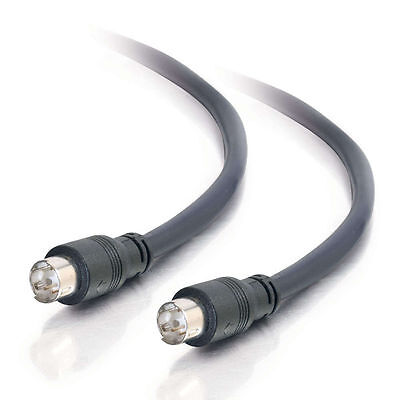 Affordable and designed for those on a budget, theCables to Go S-Video Cable, despite its low cost, still offers good video quality. The dual 75-Ohm copper wires feature an oxygen-free and foam dielectric construction, giving users optimal picture quality when compared to similarly priced S-video cables. The cable also has an aluminium foil braid to shield against outside interference and noise. The flexible jacket allows for easy installation and the gold-plated connectors give years of long lasting and corrosion free use.
---
| | |
| --- | --- |
| 4 | Rocketfish In-Wall S-Video Cable |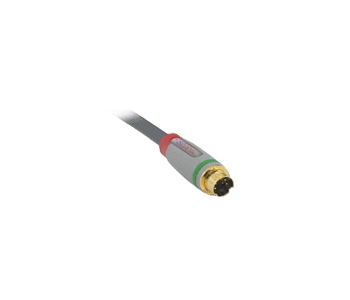 Popular amongst audio/video enthusiasts, the Rocketfish In-Wall S-Video Cable boasts a dual layer Mylar foil shielding, coupled with a 95 per cent copper wire interior to help prevent interference. The gold-plated connectors deliver good signal strength, while the 75-Ohm cable maximises the signal for good picture quality. When connecting devices, the cable's ergonomic grips make it an easy and smooth fit for minimal risk of damage to either the connectors or the devices.
---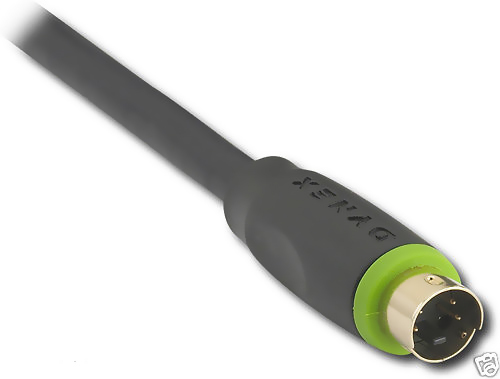 The Dynex S-Video Cable provides good video quality for a reasonable price. Compatible with a wide variety of devices, including TVs and DVD players, the Dynex S-video cable sends a video signal only. The gold-plated connectors give a clearer signal than other, non-plated cables.
---
How S-Video Works
In order to make an informed decision when purchasing S-video cables, it helps to know a little about how S-video works. Separate video (S-video) is a signal standard for standard definition video. S-video transmits video only and does not deliver any sound. An S-video cable separates the black-and-white from the colour signals giving better image quality than other, similar standards, such as composite video, and includes such video resolutions as 480i and 576i. The downside to S-video lies in the fact that it has lower colour resolution when compared to composite video. In many European countries, people use S-video less commonly as SCART is the preferred connection type. When a device features S-video, it typically uses a 4- or 12-pin connector.
How to Buy S-Video Cables on eBay
Shoppers can easily find
S-video cables
on eBay by performing a search using keywords. This pulls up results as well as categories, which allow shoppers to refine their search according to the connector types on either end of the cable as well as the cable length, brand, and whether it is new or used. Knowing what connection type they need on both ends can help shoppers choose the S-video cable type that best fits the connection between their various devices. When buying S-video cables, shoppers should try to use top-rated sellers. Shoppers can check a seller's feedback rating and ask any questions they have using the Ask a Question link to ensure they have the best shopping experience while on eBay.