Shapewear is a thriving trend among women of all sizes. The term refers to undergarments women wear to slim, flatten, and smooth their figures. It works well underneath clothing of all types, providing a foundation that assists in achieving a good fit for dresses, skirts, pants, and more. Shapewear works through compression to pull in areas where women want more control over their shape, such as drawing in waistlines or smoothing out the thighs. Women shopping for shapewear should look for pieces that come in their size and select shapewear that comes in silky fabrics to avoid clothing friction. A good place to find shapewear is on eBay.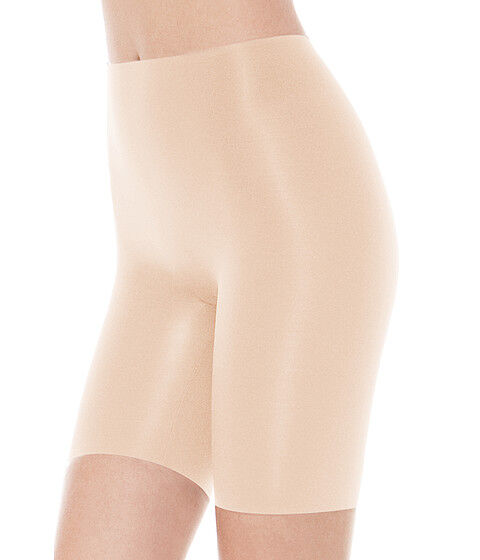 For women wanting to achieve slimmer lines, the mid-thigh waist shaper is one available option. The right shaper fits well underneath tight-fitting jeans or even a clingy dress. It is a good idea to find one that starts above the waistline, as garments that finish at the waistline end up emphasising any extra weight in that area. A way to ensure a smooth figure at the waistline is to find a shaper that starts at the bustline and finishes mid-thigh. One popular option is the Spanx mid-thigh waist shaper, which comes in neutral colours such as nude and black.
---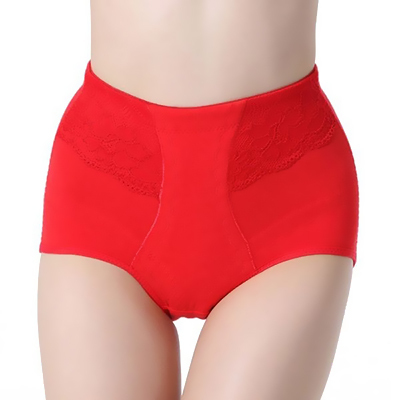 The slimming panty controls bulges around the waist area and can come in a few different heights, ranging from just above or below the belly button or even up to the bustline. Women also refer to this garment as the control brief. A feature to look for is a brief with flat seams in order to avoid visible panty lines through the outer layer of clothing. Triumph control briefs are a common choice and come in a variety of cuts and colours.
---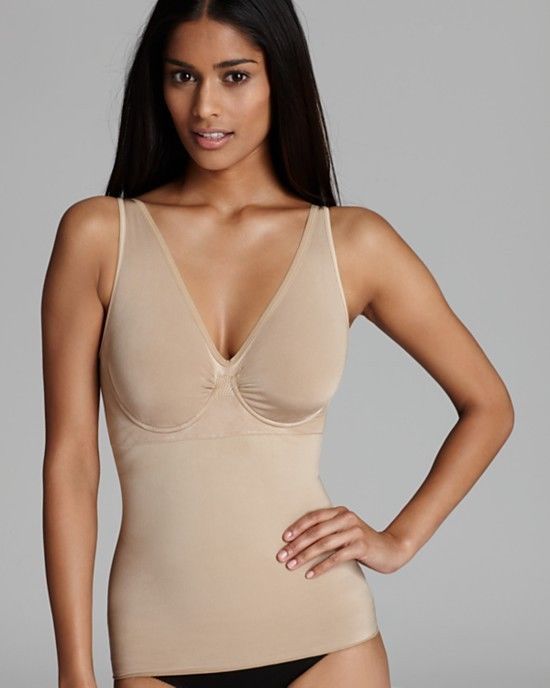 A suitable choice for wearing underneath a shirt or even a tank top, a slimming cami, or camisole, helps smooth out the hip area and provides tummy-tucking benefits as well. Women should look for choices that do not create an unnaturally flat look in the chest area by compressing the breasts.
---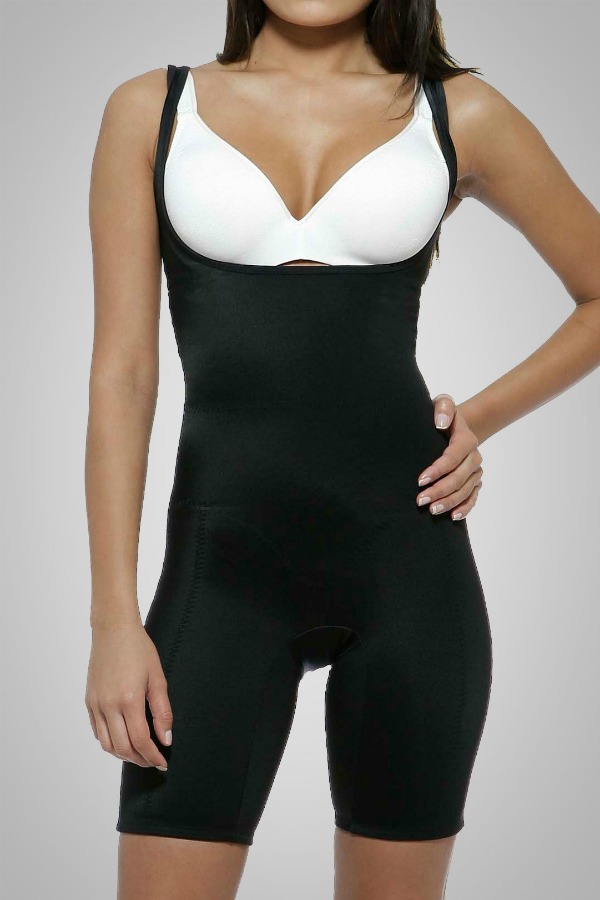 For those who want more continuity than a slimming panty and slimming cami can provide, a shapewear bodysuit is a great choice. These garments fit like a one-piece swimming suit, though some designers also offer strapless bodysuits as well. Several styles of bodysuit also come with built-in bras for added comfort and support.
---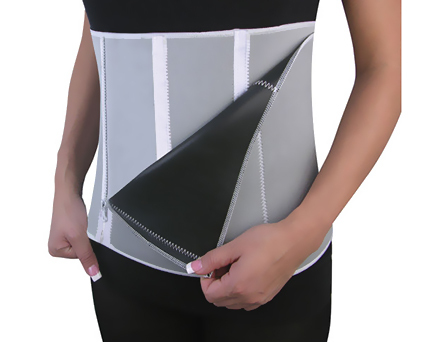 A girdle provides an easy way to cinch in the waistline without a lot of fuss. Also known as nipper tubes, these articles of clothing go around the waist to smooth out the line between the bust and hips and create an hourglass shape. Women shopping for this particular item should look for ones that do not pinch at the top and the bottom to prevent the girdle from rolling up.
---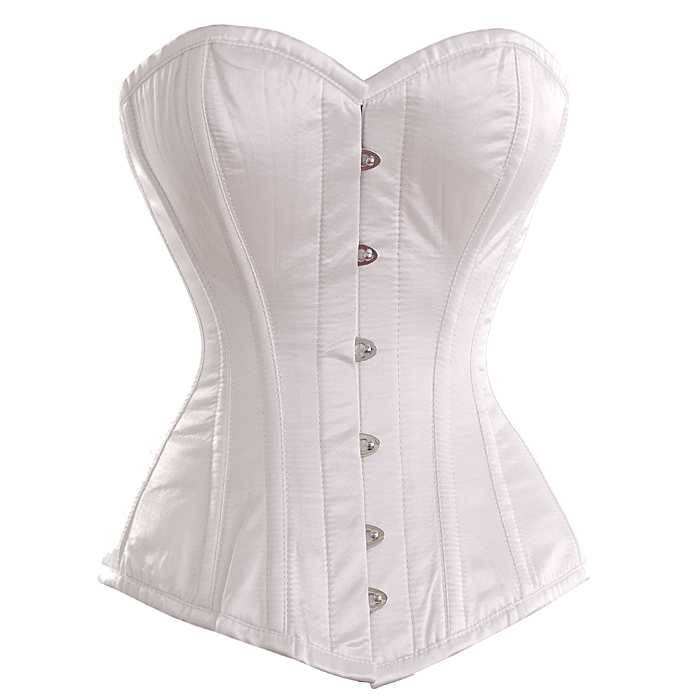 A corset provides similar functionality to the girdle but is more restrictive. A corset provides bust support as well as waist-cinching capabilities, and typically laces up either in the front or the back. It is more restrictive than the girdle due to the typical addition of boning, which gives a corset a more rigid shape. This boning typically consists of some kind of steel or plastic.
---
Wearing Shapewear
Many women wear shapewear in order to achieve a smoother silhouette, or to emphasise an hourglass shape. It is important for women to try different combinations of shapewear for use underneath different outfits in order to determine which pieces look the most attractive and feel the most comfortable for their body types. For example, not every woman can wear a bodysuit. Women with longer torsos may actually look better and feel more comfortable in a combination of a slimming panty and slimming briefs. Women should also look for shapewear pieces in the right colours; due to the wide selection available, it is not difficult to find a piece to go under almost any colour of clothing. When in doubt, a neutral nude works well in almost any circumstance.
How to Buy Shapewear
One option for women looking to buy
shapewear
is via eBay. An easy way to get started is to use the search function located on every page on the eBay website. Shoppers simply type in the desired search phrase, such as "shapewear slimming cami," to see a range of options from different vendors. Buyers can then peruse the selection and find a suitable product for themselves. Another benefit of using eBay is the availability of past customer reviews. Shoppers can see ratings from prior buyers and conduct quick research to ensure a vendor is reputable and has a fast delivery turnaround.