Shoelaces are not just a bit of string used to secure shoes to feet. They also serve as part of the wearer's personal style and reflect a small part of their personality. When it comes time to buy a new pair of shoelaces or even to change up the look of a pair of old shoes, there is a surprisingly large variety of types of shoelaces on the market. Buyers can choose from round or flat laces, super wide laces, colourful laces, leather laces, and even funky patterned or glow-in-the-dark shoelaces. Some of these styles are a bold statement, while others are more sedate. Buyers can find laces for shoes in retail stores, shoe stores, specialty online shops, and on eBay.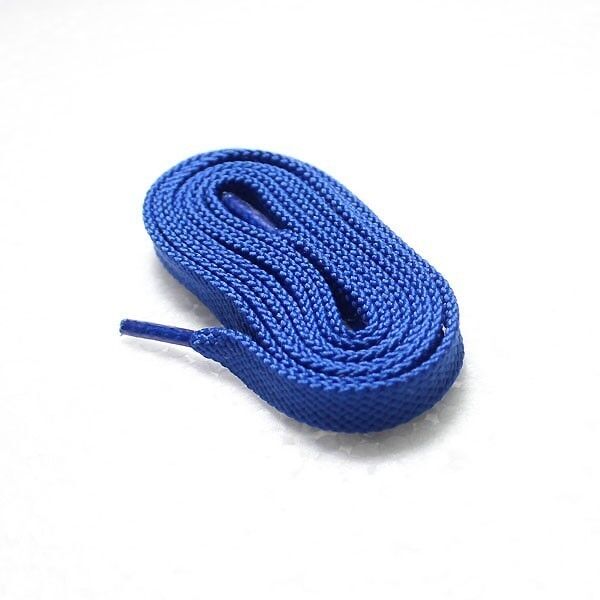 One of the most popular types of shoelaces are flat laces, which are essentially a flattened tube of woven thread. Flat laces are popular because they are easy to hold and tie, soft and flexible, and not difficult to pull through the lace holes in shoes. Flat laces are common in athletic and deck shoes. Flat shoelaces are available in different widths, ranging from the standard 8-12 mm wide. However, there are specialty flat fat laces that are wider and many flat shoelaces have bright colours or funky patterns on them.
---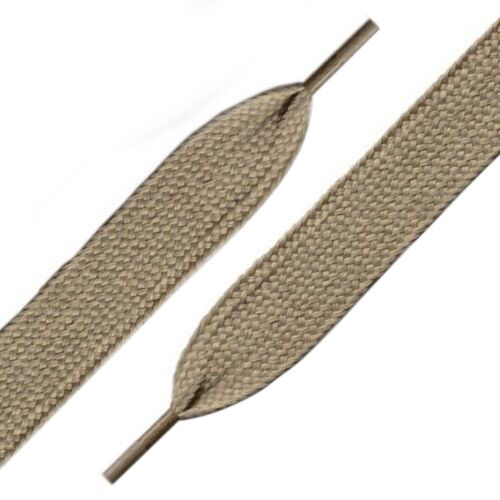 Fat shoelaces are wider than standard size flat laces. Some companies sell different categories of fat shoelaces, including Super Fat Laces, and Mega Fat Laces. Fat shoelaces come in a single, bright colour that catches the eye. This style of shoelace is popular on name brand athletic shoes, like Adidas. Fat shoelaces are a fashion statement. The typical width pair of fat laces range between 13 mm and 15 mm in width. Super fat shoelaces are about 20 mm in width and mega fat laces are about 23 mm wide.
---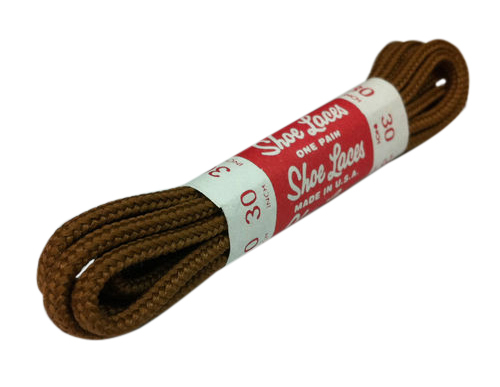 Another popular type of laces are round shoelaces. These slim, round strings are compact and tough to break. Rather than being hollow, round laces usually consist of solid material or are filled with another material, such as elastic thread. Hiking shoelaces are often round to increase their durability. Dress shoes and some athletic shoes also use round laces. These laces may have a coat of wax or polyurethane to make them water and snag resistant. This can mean they do not hold their knots as well as flat laces.
---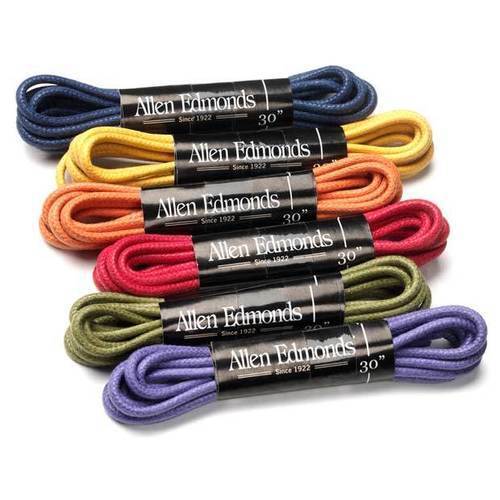 Dress shoes often require a unique style of shoelace that fits better with formalwear. Though round laces are the norm, some prefer to wear square leather shoelaces with leather shoes. Dress shoelaces are thin and neutral in colour. Wearers often choose laces that match their shoe colour, but some wearers like to make a fashion statement with a contrasting colour. For instance, red shoelaces are bold, especially when paired with black shoes and a matching red tie.
---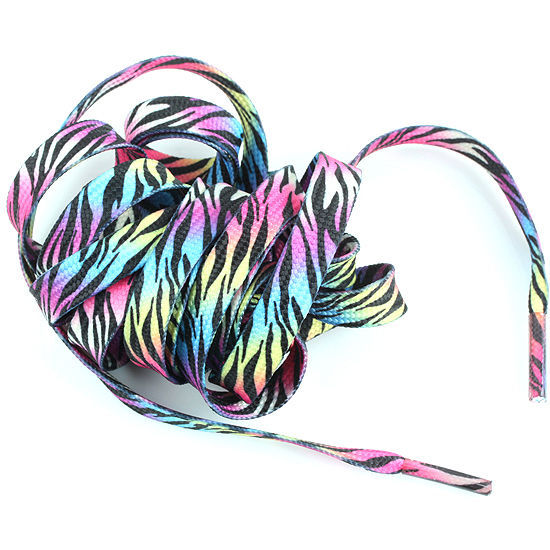 Everyone can enjoy a pair of colourful shoelaces, especially when there are thousands of options. These laces can be round or flat laces, and they can be any length or width. Bright, and neon colours are popular, especially neon pinks and reds. Other unusual colours are metallic laces with gold, silver, or glitter colours. Glow-in-the-Dark shoelaces are also fun for children's shoes or for adults who like to go clubbing. One brand, Mr. Lacy, produces a line of Glow-in-the-Sun shoelaces that change colours in the sun.
---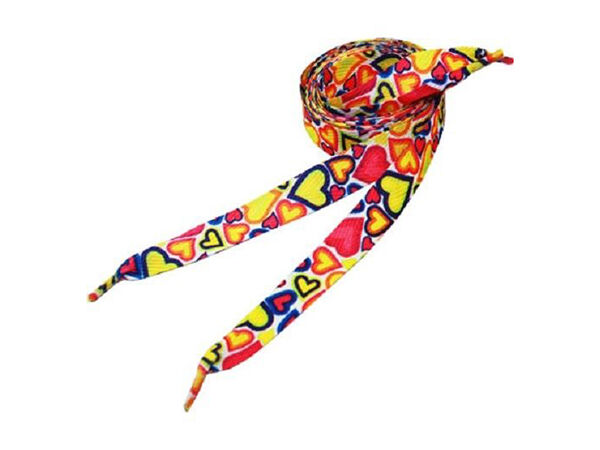 Funky shoelaces are usually flat laces that feature a fun, printed pattern. The patterns can be anything from geometric shapes and lots of colours, to cherries or even skulls. These funky laces are popular for children's shoes, but a lot of adults also wear fun patterned laces too. These laces are most common on athletic shoes, deck shoes, and boots. Manufacturers either print or weave these funky patterns into the shoelace.
---
How to Buy Shoelaces
You can make a fashion statement by purchasing a pair of unique
shoelaces
from eBay sellers. Rather than buying the first pair of matching shoelaces that you see, look at the many options that are available. There are laces for all kinds of shoes, and even unusual laces in bright colours, with fun patterns, or even special effects. A pair of trainers get a cool makeover with colourful laces on them. Or just buy a pair of Glow-in-the-Dark laces to switch out with your normal laces when you go out at night. Consider using the eBay search engine to look for any style, colour, or pattern in a shoelace.