Single use batteries are an essential in the home. These disposable batteries can power a variety of home
electronics
, ranging from the batteries in the television or stereo remote to game console controllers, digital cameras, electric shavers, and more. When using single use batteries, it is advisable to purchase high quality, long lasting models as this maximises the number of battery hours consumers get for their money. It also helps the environment by sending fewer batteries to a landfill. Buyers should choose from popular models and brands to get the best possible single use batteries, such as Energizer, Duracell, and Panasonic.
| | |
| --- | --- |
| 1 | Energizer Hi-Tech with Powerboost Technology |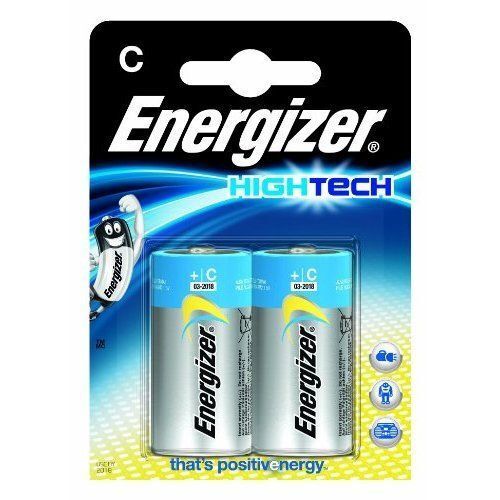 Energizer are one of the most popular single use battery brands in the UK. They are well-known for their incredibly long lasting batteries. Energizer Hi-Tech with Powerboost Technology batteries are alkaline batteries that last up to 80 per cent longer than standard single use batteries. They are well suited to high drain applications such as powering a handheld games console, a game controller, or a digital camera. These impressive batteries also have an incredibly long shelf life, retaining their full power for ten years when not in use, making them great for stocking up the cupboard or for placing in an emergency kit.
---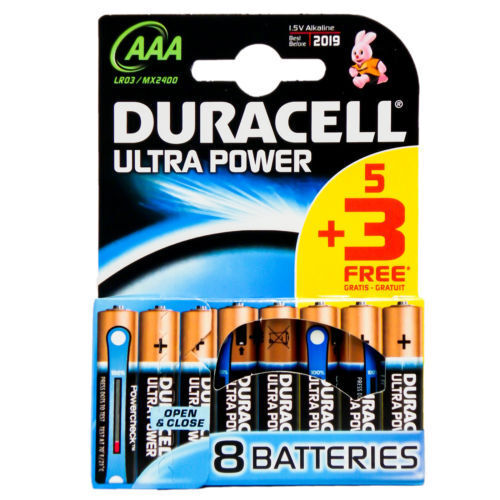 Duracell Ultra Power batteries are among the longest lasting single use batteries. Available in AAA, AA, C, D, and 9-V models, these single use batteries are Duracell's highest power batteries, making good all-round batteries, but are also great for high power applications, including powering digital cameras, torches, and game controllers. The Dura Lock technology used provides a battery shelf life of ten years before stored power dissipates. Duracell Ultra Power single use batteries also have Power Check technology, allowing consumers to see how much power is left in the battery, therefore, enabling them to stock up on new batteries when power is getting low.
---
| | |
| --- | --- |
| 3 | Panasonic Pro Power Batteries |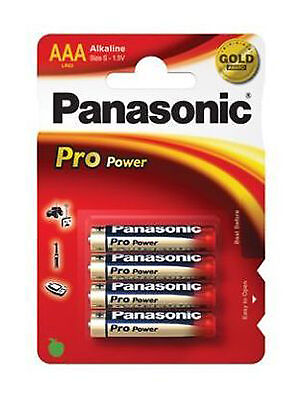 Panasonic Pro Power batteries are single use alkaline models renowned for their longevity. Their long lasting power, ideal for medium and high drain applications, makes these batteries a great choice for general home use. Available as AAA, AA, C, D, and 9-V models, Panasonic Pro Power batteries are great for powering a range of children's toys, remote controls, or shavers, among other battery-powered home electronics.
---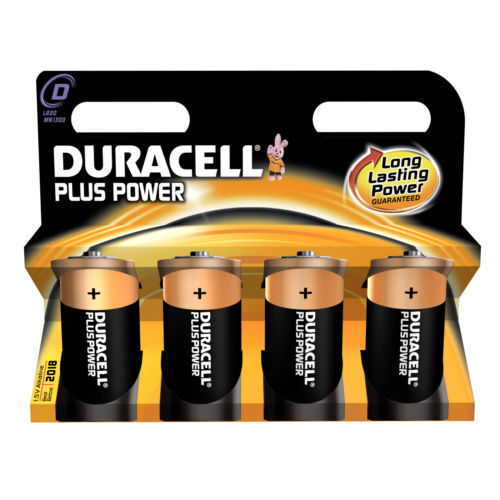 Duracell Plus Power single use batteries boast an impressive 40 per cent more power than standard single use batteries. Available in all sizes, ranging from AAA to 9-V, Duracell Power Plus single use batteries are guaranteed for a ten year shelf life with Dura Lock technology, making them ideal to keep in an emergency kit or to stock up with as spares. These high performance, long lasting batteries are well suited to any application, ranging from low drain applications such as remote controls, to high drain applications such as powering MP3 players, digital cameras, or game consoles.
---
| | |
| --- | --- |
| 5 | Energizer Ultimate Lithium Battery |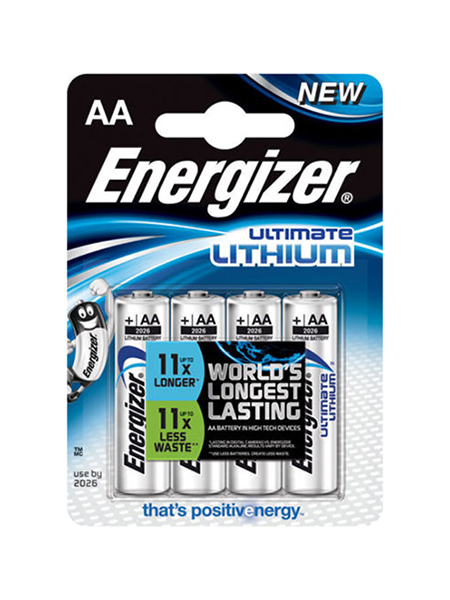 Energizer Ultimate lithium batteries are, as of 2013, the longest lasting AAA and AA single use batteries in the world. These impressive batteries offer high performance and long lasting power and, while great as an all round battery, they really shine when powering high drain devices such as cameras and handheld game consoles. They boast an incredible 15 year shelf life before stored power is compromised, making them ideal as part of an emergency preparedness kit. Lasting an incredible 11 times longer than a standard alkaline battery, the Energizer Ultimate lithium battery also produces less harmful waste. They are leak-resistant, protecting consumers and their devices. Additionally, these batteries are suited to a wide range of climates, still providing optimal performance at extreme temperatures, ranging from -40 degrees Celsius to +60 degrees Celsius.
---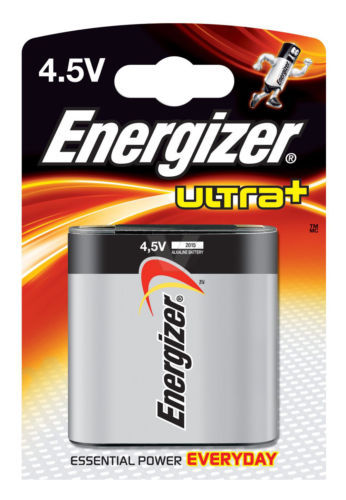 Energizer Ultra + are available in AAA, AA, C, D, and 9-V models. These powerful and incredibly popular single use batteries use Power Seal technology, maintaining power for ten years. Increased power in a single battery means consumers need not replace the battery as quickly, helping consumers produce less waste and live a little greener. These single use alkaline batteries incorporate increased power storage technology, providing significantly more hours of use than many other comparable single use models. This makes them suited to all applications, and particularly useful for high drain electronics.
---
How to Buy Single-Use Batteries for Home Electronics
eBay sellers offer an array of single use batteries suited to home electronics in every size, including AAA, AA, C, D, and 9-V. Enter your search query and be as specific as possible to get the most relevant results and quickly identify the batteries you need. Purchase one of the top single use battery models with a long life span and consider buying in bulk. With many top models offering a shelf life of 10 to 15 years without compromising performance, you can save a substantial amount by buying in bulk and always have spare batteries at the ready.