Men's
sports sandals
do not just feel comfortable, but they are also functional. Available in many high-quality brands, sports sandals work for walking, hiking, and a myriad of outdoor activities. What makes sports sandals different from other sandals is support. Made sturdy and offering additional support where needed, sports sandals are flexible yet durable, and made for outdoors use. Many brands make high-quality sports sandals for men, including Ecco and
Teva
. These brands offer light footwear with adjustable straps, trendy styles and colours, and a range of designs. Before choosing the right sports sandal, men should factor in their budget, brand names, and the design and features of each sandal style.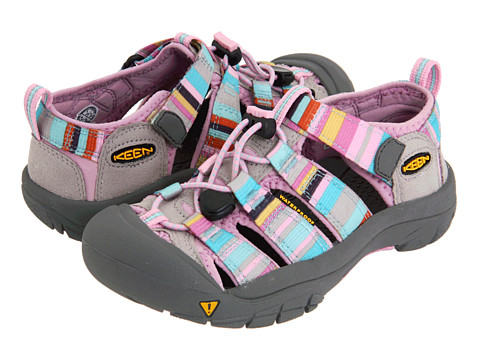 Keen, a premium shoe brand known for its outdoor and sports footwear, offers the Newport H2 sandals to men who want sandals full of features. Not only are the sandals designed for the ultimate in arch support, the insoles actually mould to the shape of each person's feet, providing a fully customised experience. Microbe Shield lining inside the shoes keep odours at bay and keep the shoes lasting longer. The H2 model includes 3 mm lugs, which makes them skid-proof for any type of terrain, and offers just the right amount of traction for wet roads or terrain. These comfortable shoes come in a range of colours, including green, grey, navy, and black. Newport H2 sandals are made of washable polyester for easy care.
---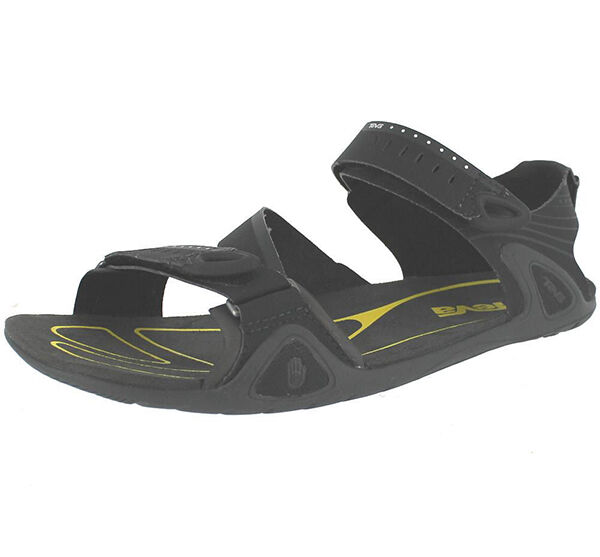 Made with durable rubber soles, Teva Northridge walking sandals for men are water resistant, breathable, and lightweight enough to be comfortable no matter what the terrain is like. The dual-strap design allows easy adjustment for a perfect fit, and the soles grip easily for traction no matter what the weather or landscape offer. The Northridge sandals are so light that they simulate the feeling of being barefoot. Cushioned soles create a padded support for the arches, without being overly padded. These stylish, light shoes are flexible and secure, and the special JStep soles make walking over rough terrain and through water completely painless and comfortable.
---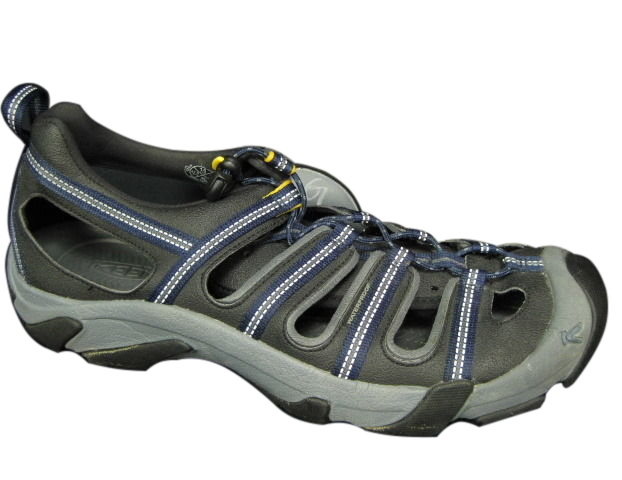 Another option from superior sandal brand Keen is the Arroyo sport sandals for men. The Arroyo sandals offer water-resistant material with a lightweight mesh inner lining for comfort, durability, and ventilation on hot days. The Arroyo fits snugly and includes an EVA footbed for comfort and support, especially around the heel area. These fashionable sandals have rubber soles with 4 mm lugs for the best traction available, and come in stylish colours like grey. These sandals are the best combination of trail sneakers and comfortable outdoor sandals. The design is similar to sneakers but offers the breathability of sandals, along with the grip of trail shoes for maximum skid resistance on tough terrain.
---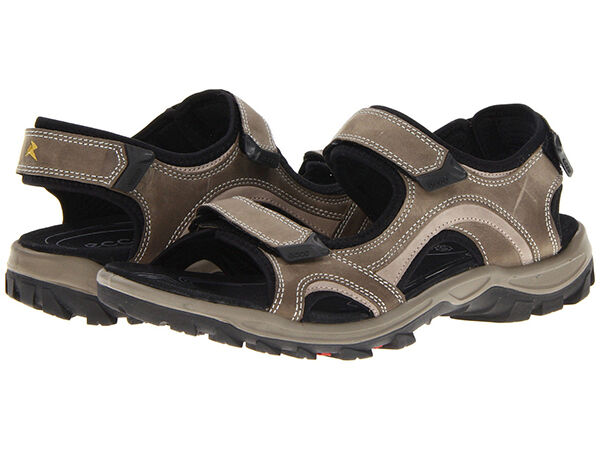 Supportive and stylish, the Ecco Offroad sports sandals are made of nubuck and offer extended wear. The Offroad sandals include high-performance grips on the soles for traction even in wet environments, and the sandals are equipped with shock absorption as well. Ecco shoes fit perfectly, because the design of the shoes simulate the actual movement of human feet to provide a comfortable shoe which moulds to the feet for an exact fit. Straps are adjustable, and include loop closures. One of the key factors consumers enjoy about wearing the Ecco brand is that no matter how wet feet get, the shoes do not slide around, but instead, they keep consumers steady no matter how much water is involved.
---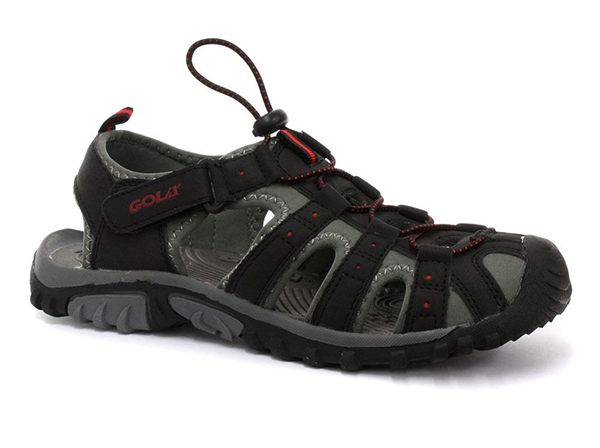 Heavy duty and affordable, Gola Shingle men's sandals offer flexible, multipurpose benefits, and features such as ventilation panels, covered toes for protection during hiking or walking, and easy-to-lace toggles so consumers customise the way the sandals fit. The trekking sandals come in brown, black, and grey, and are perfect for summer hikes. The Shingle sports sandals have sturdy soles for traction, and the sandals are lightweight on the feet for hours of comfortable walking. The Shingle is also water resistant and perfect for pool wear, beach use, or outdoor sports like fishing. The shoes offer many of the same features as more expensive models for a fraction of the price, and include enough support for wearers with feet problems or sensitive feet.
---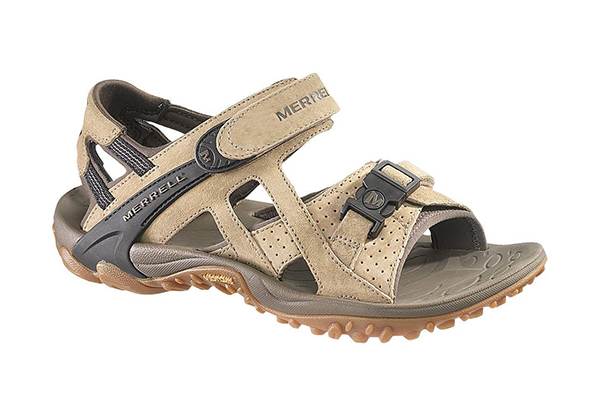 Created with foot moulding inner soles, the Merrell Kahuna sandals bond to feet for the most comfortable and personalised experience. The Kahuna offers a distinct sporty style, and the water-resistant material allows users to trek out into lakes, pools, or rivers without a worry. The shoes are made of luxurious suede and lined with neoprene for comfort. The straps are adjustable with a loop closure, and contain special Aegis antimicrobial elements to prevent odour and bacteria after wear. The Merrell Kahuna sandals also have shock absorbers and durable rubber soles. These attractive sandals boast outstanding traction and last for years due to their sturdy design. The Kahuna shoes have a trendy look that is also perfect for casual, everyday wear.
---
How to Buy Sports Sandals for Men on eBay
Choose eBay for your one-stop sandal shop, and ditch your cheap flip-flops for a pair of stylish, comfortable, and durable sports
sandals
. Search brand keywords to narrow your options, such as " Merrell" or ''
Adidas
'', or find a particular sandal by entering the model name. Filter the results by shoe size or price range, and always buy sports shoes from authorised, reputable merchants. Find out if the seller has any other sandals or shoes for sale to get an even better deal on a bundled shipment. In the outdoors, regular sandals end up waterlogged and ruined, but sports sandals hold up to any adventure. Men's sports sandals stand the test of time, and offer the support needed for long excursions outside, including hikes.