As audio technology improves, listeners can expect to get better sound from more compact speakers. High fidelity no longer depends on having a whole set of components; consumers can now enjoy top-quality sound with just a single music device and the right set of
standalone speakers
. These speakers have everything they need to produce high-fidelity audio, and the top six standalone speakers stand out in terms of quality, value, and design. Whether they are looking for the most powerful sound possible or for good quality from small units, consumers can find top standalone speakers on eBay that meet their preferences.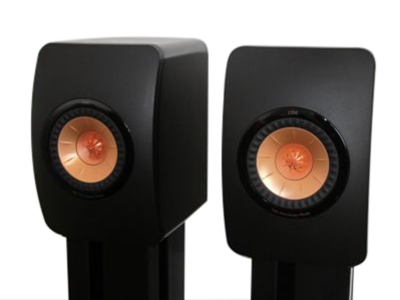 KEF celebrated its 50th anniversary by unveiling the LS50. The simple appearance of these speakers belies their powerful and highly nuanced performance, giving listeners a quality listening experience from low-profile units. The key is the LS50's integration of a 25-mm aluminium tweeter dome inside of a 130-mm magnesium-and-aluminium mid/bass cone. This design blends all of the frequencies together for perfectly balanced sound. A rose-gold waveguide enhances the high range, and, along with the speaker's curved front, gives the LS50 a sleek look. The boxes are only 30 cm high, but they can fill a big room with sound when mounted to speaker stands.
---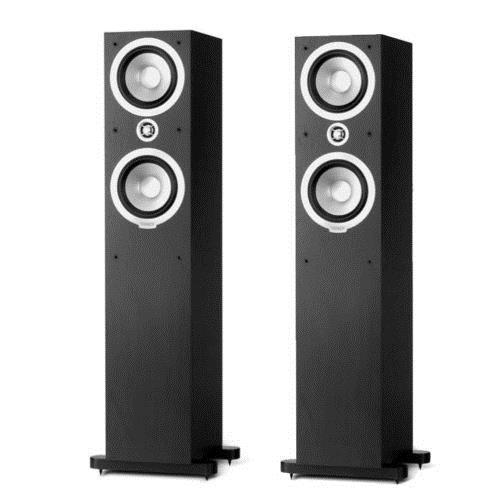 The Tannoy Mercury V4i delivers tremendous value as a floorstanding speaker. For a reasonable price, listeners get a set of powerful, well-balanced speakers in their choice of dark walnut or maple finish. In this updated version of the Mercury V4, Tannoy switched out the soft tweeter dome for a metal one to reduce harmonic distortion with lower frequencies. Tannoy did not change the mid and bass frequencies because there was no point in trying to fix something that did not require fixing. The rigid 18-mm MDF cabinet with internal cross-braces prevents vibration-based distortion, enabling the Mercury V4i to deliver high-fidelity sound for a relatively low cost.
---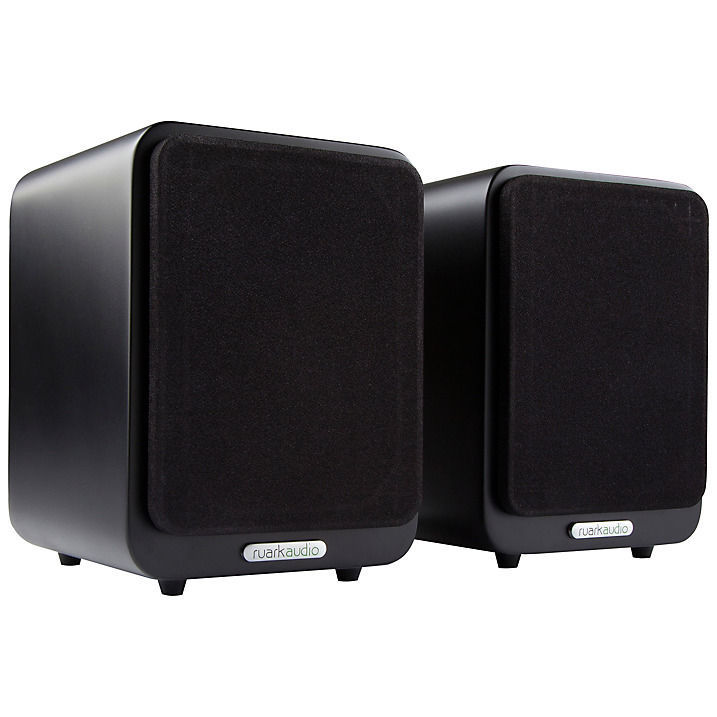 Ruark MR1 speakers should excite anyone looking for a desktop sound system. Ruark outfitted these soundblasters with an A/B amplifier as opposed to the lower-fidelity D amplifier more common to speakers this size. They feature 75-mm mid/bass drivers and a 20-mm tweeter for a pleasing blend of frequencies. Bluetooth enables listeners to wirelessly connect their music-playing device, but fidelity is a bit better through a wired connection. Listeners can also hook up a subwoofer for a bass boost. The MR1 comes in a walnut, black, or white finish.
---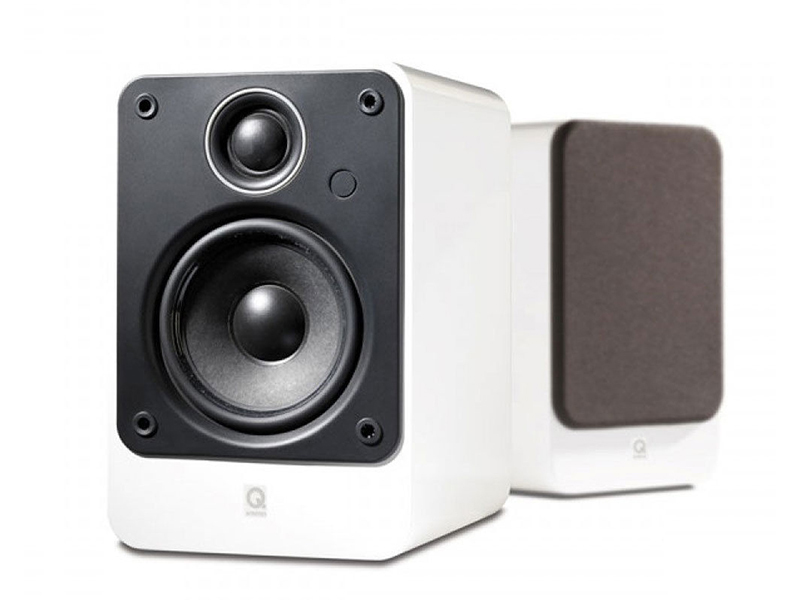 Listeners who want high fidelity but have a low amount of space should pick up a set of Q Acoustics 2010i speakers. Standing only 23.5 cm high, these speakers still pack a big punch thanks to a 100-mm mid/bass driver and 25-mm treble cone. The Q Acoustics 2010i also has a higher distortion threshold than comparably sized speakers. Consumers can use these speakers for both Hi-Fi music and home cinema. They take up little space on a bookshelf, and listeners can also mount them to Q Acoustics 2000ST stands or 2000WB wall brackets.
---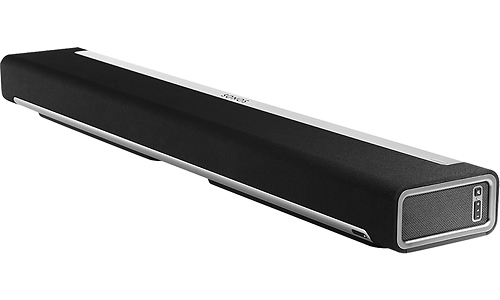 The Sonos Playbar is the ideal home entertainment speaker solution for listeners who want multi-channel sound without having to distribute speakers around the room. This soundbar packs a series of speakers into one long unit that perfectly complements an HDTV. It delivers rich enough bass on its own, but users can wirelessly add the Sonos Sub for even deeper lows. The Playbar's wireless capabilities extend, via apps, to tablets, smartphones, and Internet radio channels. Users can directly connect the Playbar to a router through an Ethernet cable or through the Sonos Bridge if a router is not convenient. The Playbar has an optical input, so consumers should ensure that their television has an optical output.
---
| | |
| --- | --- |
| 6 | Audio Pro Allroom Air One |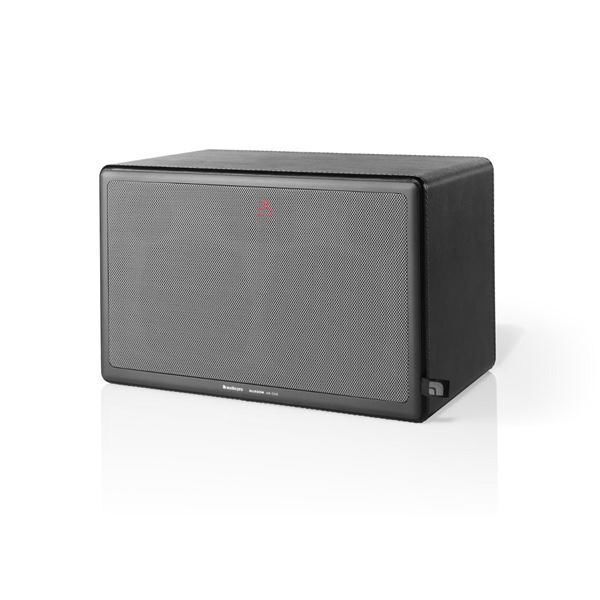 The Audio Pro Allroom Air One leads the pack of wireless speakers. For a unit with dimensions of 20 cm high by 31 cm wide by 19 cm deep, it delivers detailed and powerful sound. The Allroom Air One distinguishes itself best, though, with its wireless features. Airplay is incredibly easy to set up; users simply connect their Apple device via a USB port and allow the Wi-Fi settings to transfer over. The Allroom Air One remote also has Direct Link button that prompts the speaker to create its own network, if one does not already exist. Beyond great sound and easy integration, the Allroom Air One's leather exterior, in either red, black, or white, looks great in any room.
---
How to Buy Standalone Speakers on eBay
You can find all of the top six
standalone speakers
on eBay by using the search bar found on most pages within the site. After pulling the listings, view sellers' feedback to see what other buyers say about shopping with them. You can also filter for local sellers to reduce shipping time and possibly costs. Check eBay Deals for discounts on any of the top six standalone speakers. If you do not see reduced prices on your choice of speakers, you still might find a great deal on another excellent set. Using eBay, you can get high-quality standalone speakers for less than what you would pay elsewhere.