Sunglasses serve a few different purposes, ranging from fun fashion accessories to an important way to protect eyes from sunlight. Sunlight contains harmful UV rays that can have a negative effect on the eyes during prolonged exposure. Good sunglasses filter out these UV rays and also reduce glare so that wearers can see clearly, even in sunny conditions. They also have a variety of frame shapes, so women can choose ones that best match their sense of style. Women have several different types of sunglasses to choose from, and should consider both the protective capabilities of a pair of sunglasses as well as her personal sense of style when selecting the right ones. A great place to find deals on sunglasses for women is on eBay.
| | |
| --- | --- |
| 1 | Urban Outfitters Clear Sunglasses |
A simple look with crystal clear, lightly coloured lenses, the Urban Outfitters Clear Sunglasses consist of clear, tinted plastic frames that are easy to clean with a soft cloth. They fit most wearers comfortably, as they have contoured arms that rest against the ears. These sunglasses are affordable and stylish.
---
| | |
| --- | --- |
| 2 | Dolce & Gabbana Matte Sunglasses |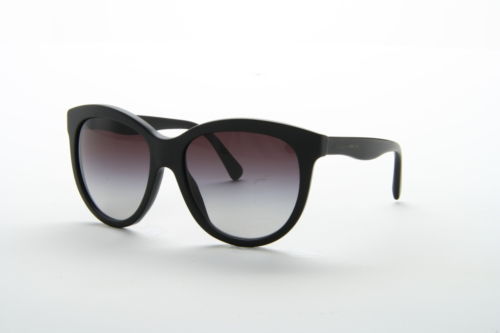 Another simple, no-frills pair of sunglasses are the Dolce & Gabbana Matte Sunglasses. These sunglasses have a round acetate frame and tinted lenses, with the prominent designer logo embossed on the arm. There are a number of different colour combinations available, from brown with brown-tinted lenses to baby blue frames with grey lenses. The Dolce & Gabbana Matte Sunglasses are among the more expensive available but are stylish and attractive.
---
| | |
| --- | --- |
| 3 | Asos Cat Eye Sunglasses |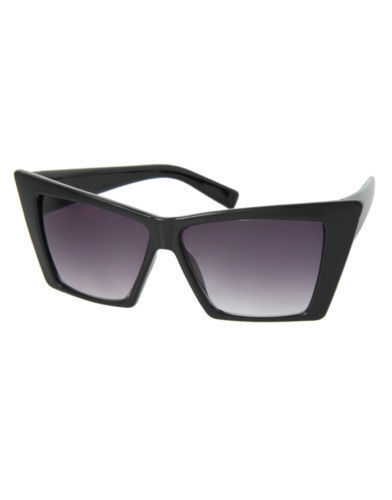 The frames on the Asos Cat Eye Sunglasses are rounded along the bottom but have a slightly upturned point in the corners of the eyes, giving them their distinctive shape. The frames are durable plastic, and while the lenses are non-prescription, they do offer 100 per cent UV protection. These glasses are also easy to care for, requiring periodic cleaning with a damp cloth or a glasses cleaning kit.
---
| | |
| --- | --- |
| 4 | Miu Miu Rasoir Sunglasses |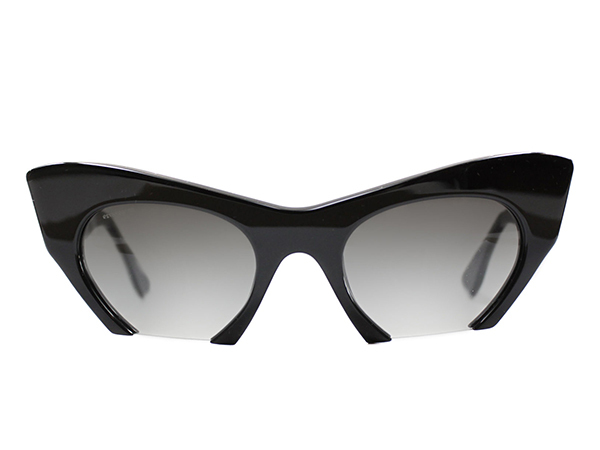 Among the most unusual sunglasses available for women, the Miu Miu Rasoir Sunglasses have a distinctive look. The stems vary in colour from bright pink to marbleised caramel, depending on the combination the wearer chooses, and the frames have a boxy shape that cut off before reaching the bottoms of the lenses, leaving them uncovered. The lenses come in gradient colours in shades that go from anthracite grey to pale blue, graphite grey to mimosa yellow, and various other combinations. These glasses are perfect for someone who wants to make a statement with their eyewear.
---
| | |
| --- | --- |
| 5 | Dior Demoiselle Retro Sunglasses |
The Dior Demoiselle Retro Sunglasses are a high-quality option that is both elegant and stylish. They come in pastel shades for a softer look with a futuristic metallic sheen. A crescent shape juts out from the top of the frame rim along the browline, while the stems are a flat acetate. A number of different hues are available, including blue and peach with silver trim, or a pink and orange design. These sunglasses are among the more expensive available on the market, but have a durable plastic frame and a classy look that goes with many different outfit styles.
---
| | |
| --- | --- |
| 6 | Prada Poeme Oversized Tortoiseshell Sunglasses |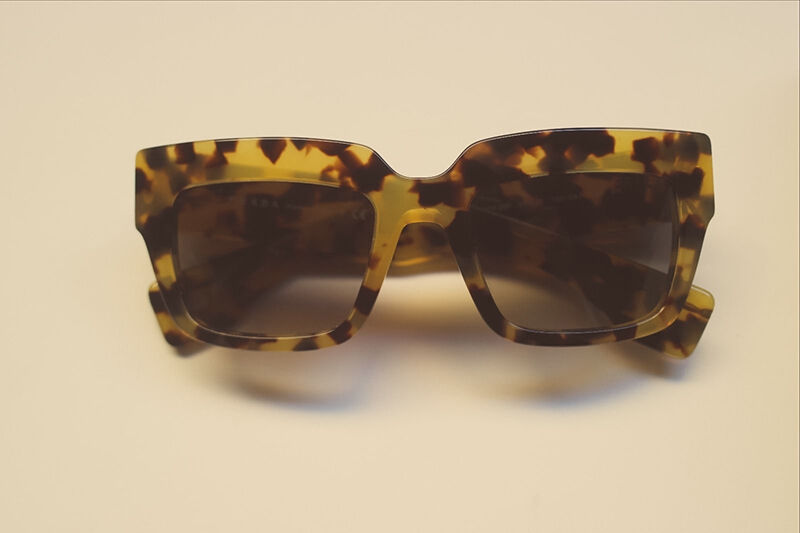 Rounding out the big designer names in the eyewear industry, the Prada Poeme Oversized Tortoiseshell Sunglasses are chunky and stylish. The stems are wider and flatter than most other styles available, and the glasses feature gradient lenses that go from darker to lighter grey from top to bottom. They have a square geometric shape made of durable plastic and offer 100 per cent protection from UV rays. The well-known Prada logo appears at the temples and along the corner of the lens. For women who like some variety, these oversized sunglasses are available in other patterns as well, including plain black or plain white.
---
How to Buy Sunglasses for Women
A great place to comparison shop among different types of sunglasses for women is on eBay. Women can go to any page on the eBay website and locate the search feature to start shopping. A general search for a term such as "
women's sunglasses
" brings up a wide variety of sunglasses to peruse. Shoppers can also do searches according to brand names, looking at the options available from designers like Prada and Miu Miu. Women can find supplies to keep their eyewear clean, including
glasses cleaning kits
and cloths. Before making a purchase, it is a good idea to look at the different vendors available to see who has a strong reputation for customer service. Women can see prior user's customer feedback so that they can find a seller who is reliable when they make their purchase on eBay.