Men can be picky about which
swimming costumes
they wear. This is especially true at family events or when socialising at the beach or pool. Men on holiday or sabbatical with a swimming excursion planned as part of the itinerary often have specific ideas about which swimming costume they should wear. Some prefer a
Speedo
as the only acceptable beach or pool wear, while others choose a typical trunk, brief, or board shorts. Some men even prefer swimwear that looks like bike shorts. To focus in on specific choice to meet their needs, men can start by considering the top swimming costumes to find the styles that work best for their needs.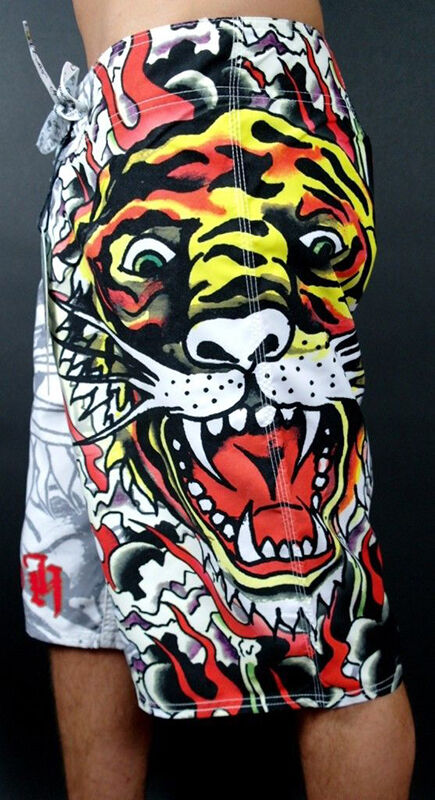 Designs by Ed Hardy get men noticed whether they wear them lounging by the pool or playing volleyball. Most of the swimwear comes with a fly that opens and closes using Velcro hook and loop fastenings with the same closure on the back pocket. Every swimming costume from Ed Hardy features brilliant colours, eye-catching patterns, and polyester fabrics, making them machine washable for easy maintenance. Shoppers looking for these swimming costumes should shop by waist measurements, as the sizes range from 76 to 97 cm.
---
Men choose Nautica swimwear for a more laid-back look that is not flashy, but still far from boring. Available choices include solid colours, stripes, florals, and plaids in thigh and knee length briefs and trunks. A baggier version of a swimming costume helps men relax and move freely in the loose-fitting garment. Most of the swimwear has drawstring waists that accommodate a range of sizes or elastic waists that slip on with no trouble or further adjustment. The Nautica brand name appears on the men's clothing unobtrusively but in a prominent location for wearers wanting to display the logo.
---
| | |
| --- | --- |
| 3 | Abercrombie & Fitch Swimwear |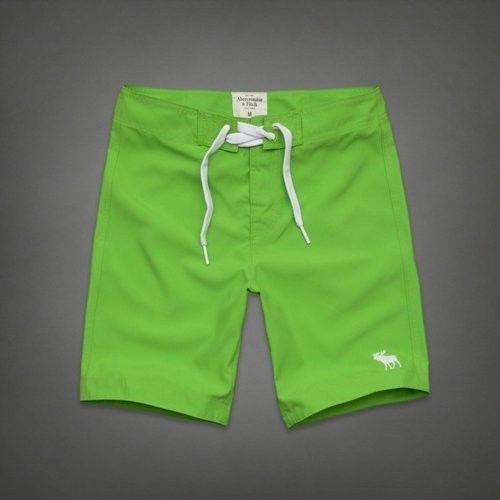 Bold colours are synonymous with the Abercrombie & Fitch line of swimwear. Swimming costumes from this manufacturer work for men who strive for a classic look. They also feature a shorter leg inseam length of 23 cm. Shoppers can find plaids, solids, florals, and horizontal stripes among this well-known brand's offerings. Each swimming costume has a drawstring waist designed to fit even after a weighty meal. Sizes range from XS to XL and fit men with a waist measurement of 71 to 91 cm. Two front pockets and a back pocket provide adequate space for a wallet and other objects.
---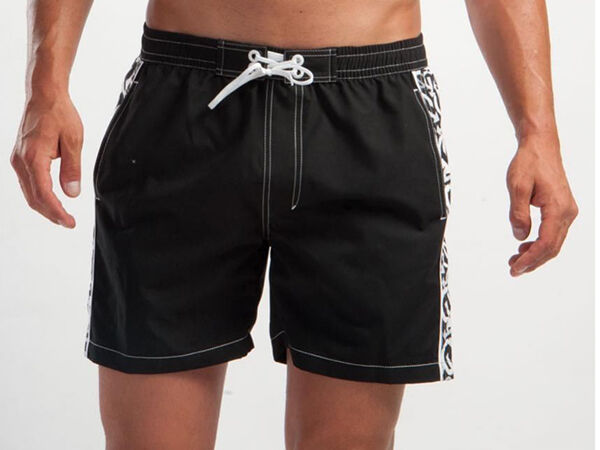 Men may wear Geronimo swimwear to make a fashion statement as designs range from tight fitting to baggy with lengths from short to long. The designs draw attention to anyone wearing these swimming costumes. Men have many styles and colours from which to choose that can be simple or showy but each design gets noticed in a crowd. Geronimo swimwear fits men from S to XXL with most swimming costumes made from combining polyamide and Lycra fabrics to provide maximum comfort.
---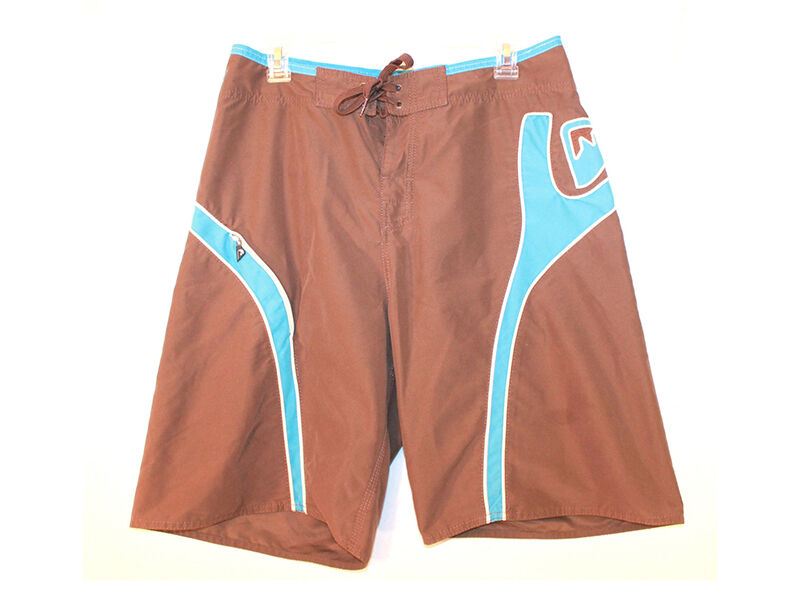 Quiksilver sells board shorts that are popular amongst surfers and swimmers. The shorts measure 38 to 56 cm, which is longer than some swim trunks. Buyers can choose from hundreds of colours in retro prints, faded out designs for a well-worn look, and fabrics known for their four-way stretch capability. Wearers move without restraint due to the clothing's composition of Spandex, Lycra, and polyester.
---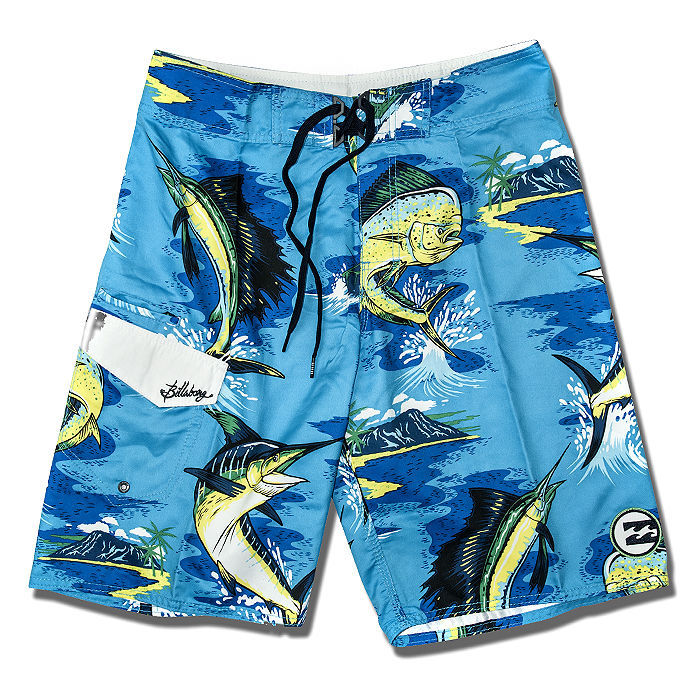 The Australian manufacturer, Billabong, features multicoloured fabrics and knee length swimwear for ease, leisure, and functionality. Billbong swimwear is triple stitched creating a long-lasting product that takes excessive wear and tear. The lightweight material dries quickly when wet and does not restrict movement. Billabong uses environmentally friendly manufacturing and one design features recycled materials. Hawaiian prints, futuristic designs, and Billabong logo fabrics round out this line of swimwear. Men can select from a line of briefs and swim shorts for those who prefer shorter leg inseams.
---
How to Buy Men's Swimming Costumes on eBay
Shoppers can find a wide variety of swimming costumes on eBay by using the Search bar on any page of the site. Just type in what you are looking for, such as "Billabong board shorts" or "Quiksilver swimming costume" to see a list of items available on the site. You can then narrow your choices by selecting the brand, colour, and size. Men look good and feel comfortable in ideally suited swimming costumes. With so many choices available, every customer can find something that looks good and feels comfortable whether they plan to spend the day at the beach or by the pool visiting with family and friends.