Torches
(also known as flashlights) typically have a reputation as an emergency item. For instance, in times when the power is out or when someone needs to look under the bonnet of a vehicle, a torch is a critical item to have. Available in
battery-powered
or rechargeable form, a torch needs to have a long period of usefulness before the need to replace the batteries or recharge it arises. It should also produce a high amount of light, measured by lumens or "candle power". Size is a consideration as well, since some torches that produce a good deal of light can actually fit in a pocket, a purse, or a small compartment. Ultimately, a reliable torch is a critical item to have when additional light is necessary.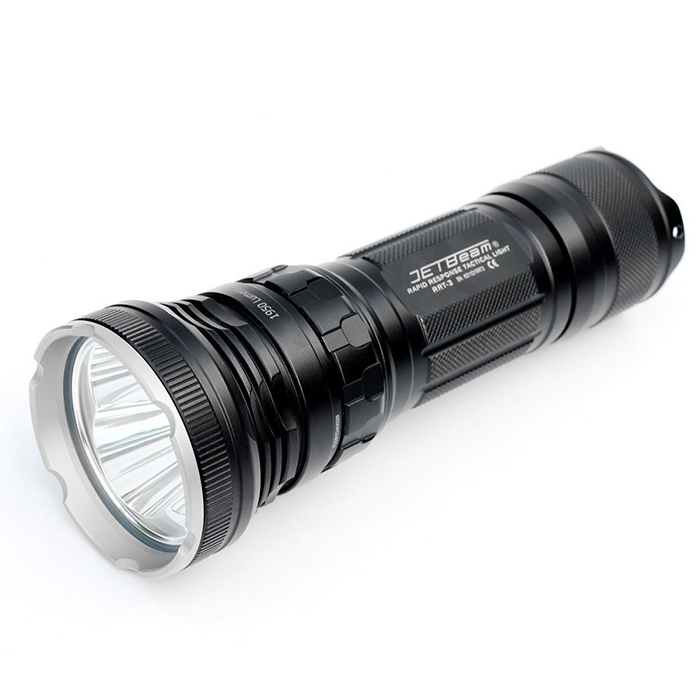 For those buyers looking for a torch that can light up the night, the Jetbeam RRT-3 XML serves that purpose. The Jetbeam RRT-3 XML features three CREE XM-L LED lights that combine for a total of 1,950 lumens when used in the device's turbo mode. This allows the Jetbeam RRT-3 XML to illuminate a beam distance of 346 metres and offer a full-strobe mode for emergency signalling. When used on the lowest setting, this torch has a maximum runtime of up to 250 hours. It has a head diametre of 63 mm, a tube diametre of 46 mm, a total length of 198 mm, and weighs 530 g.
---
| | |
| --- | --- |
| 2 | LED Lenser D14 Frogman Dive Torch |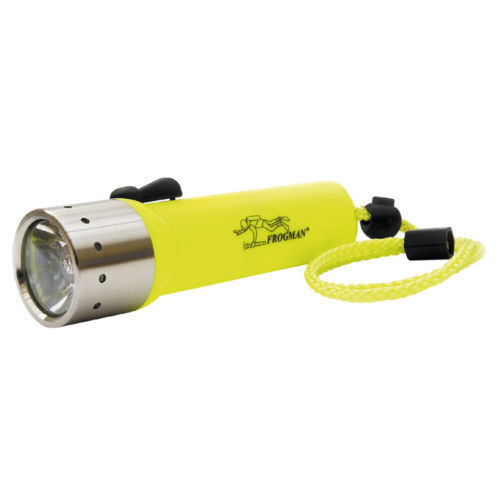 The LED Lenser D14 Frogman Dive Torch has a feature that many torches do not have, in that it is entirely waterproof. The LED Lenser D14 Frogman Dive Torch is a popular item for divers, but it also works well out of the water. It is functional in water depths of up to 197 metres and has a distance of 180 metres when used out of the water. The LED Lenser D14 Frogman Dive Torch is 16 cm long and weighs 200 g.
---
| | |
| --- | --- |
| 3 | Nitecore TM11 Tiny Monster |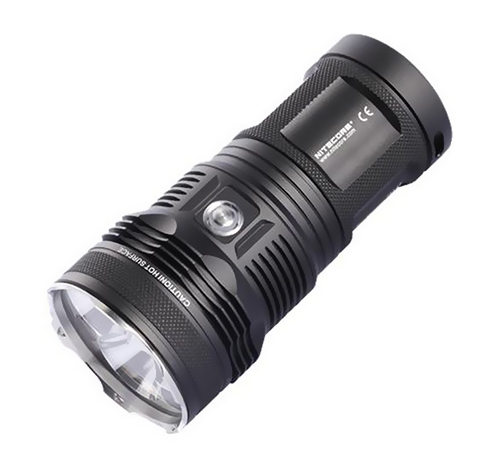 For those consumers who need a powerful light in a small package, the Nitecore TM11 Tiny Monster is an ideal choice. The Nitecore TM11 Tiny Monster is one of the smallest 2,000 lumen flashlights available, using three CREE XM-L LED lights and running on either four 18650 Li-Ion or eight CR123 batteries. Its body is made of aircraft-grade aluminium alloy, and the glass is made of scratch-resistant, coated mineral glass. It weighs 635 g and is 20 cm long.
---
| | |
| --- | --- |
| 4 | ThruNite Catapult V3 900 Lumens CREE XM-L LED Flashlight |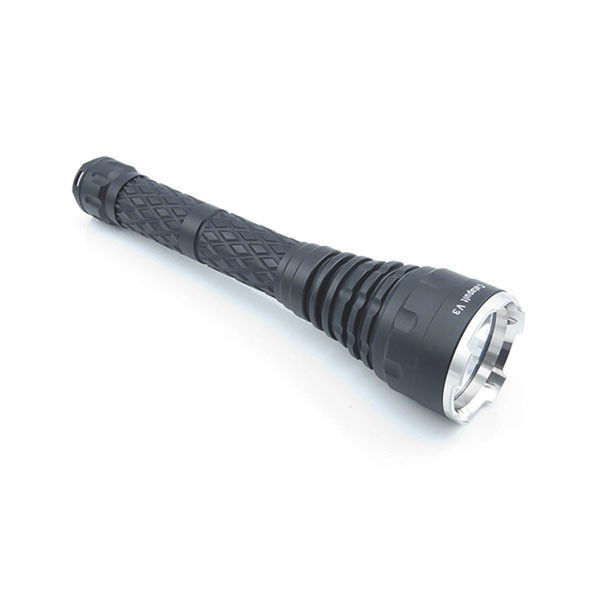 The ThruNite Catapult V3 900 Lumens CREE XM-L LED Flashlight is a very durable torch that offers 900 ANSI lumens on high and 250 ANSI lumens when used on the low setting. Its stainless steel bezel 7057AL exterior is both water and dust resistant, and it also features a shatter-resistant clear lens with double-sided AR coating. It has a head diametre of 58 mm and a total length of 185 mm, while weighing 390 g.
---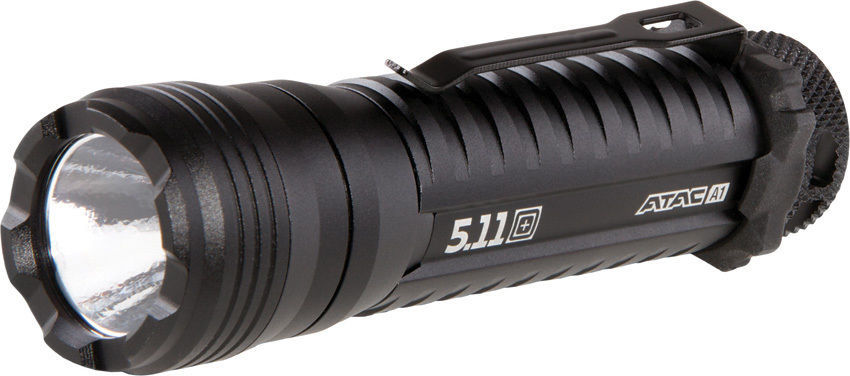 With its compact design and its outstanding power-management system, the Atac A1 Flashlight is a versatile torch that is useful in many situations. This torch boasts a water-resistant construction, multi-mode cycling (which includes high, low, and strobe functions), and a black TPR soft-touch anti-roll ring. It is made of impact-resistant aerospace-grade aluminium and uses AA batteries, while featuring dimensions of 107 mm long by 27 mm wide and weighs 87 g.
---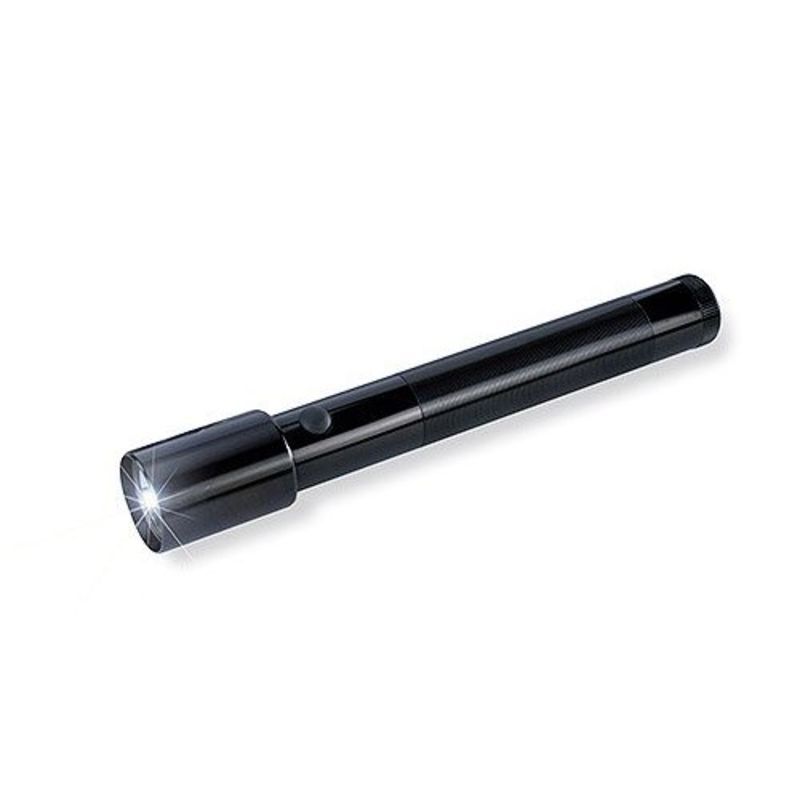 The Ansmann Future 3D Plus comes designed to serve as a long-lasting torch, since its CREE LED technology can last for up to 50,000 hours. This Ansmann Future torch lasts for up to 40 hours on three Mono D alkaline batteries, and it has an efficient reflector system that creates both better light output and an optimised beam of light. Made of aircraft-grade aluminium, it is water resistant as well. The Ansmann Future 3D Plus weighs 800 g and has dimensions of 315 mm long by 50 mm wide.
---
How to Buy the Top 6 Torches
Once you narrow down the size and style of torch you need, finding the right one is as easy as searching eBay. You can search for torches by body type, by bulb type, by brand, and by features. You can also choose between buying new and used torches, and buying single ones of several at a time. As you shop, make sure to review the seller's feedback rating and even look for Top-rated Sellers from whom to purchase your new or used torch. Having a reliable torch in times of trouble can add a measure of safety, security, and convenience to your life, and choosing one of the top torches on the market can make that possible.