Men have several types of
trainers
to choose from to help them increase strength and enhance endurance. The best
trainers for men
provide firm support to protect the feet from bruises and sprains, as well as allow men to train in supreme comfort. Men also benefit from trainers that manufacturers construct with breathable materials. Condensation buildup can cause discomfort and fungal growth. Men can find high-quality trainers on eBay. First, they should review three buying tips and learn about the top six trainers for men.
| | |
| --- | --- |
| 1 | Converse Chuck Taylor All Star Core Ox |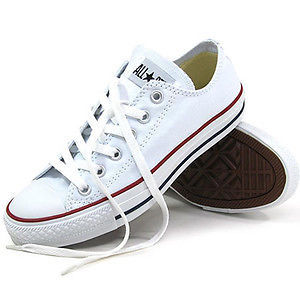 The textile constructed Converse Chuck Taylor All Star Core Ox includes a die-hard rubber canvas and a highly durable rubber outsole to provide men with long-lasting performance. This trainer wears about one-half of a size above a typical men's athletic shoe size. The low-top Oxford style design provides men with a breathable pair of trainers that quickly disperses perspiration and other types of moisture. Converse utilises lace-up construction to ensure men receive customisable fits.
---
| | |
| --- | --- |
| 2 | Vans Old Skool Core Classic |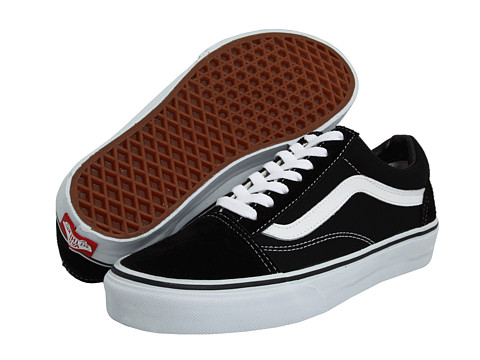 Men can wear Vans Old Skool Core classic trainers for rugged extreme sports, such as skateboarding, and for casual walks around the neighbourhood. Vans manufactures the versatile Core Classic trainers with an off-the-wall rubber sole to provide firm gripping on wet surfaces. The combination of canvas and suede allow feet to breath during humid training conditions.
---
| | |
| --- | --- |
| 3 | Salomon Speedcross 3 Trail Running Shoe |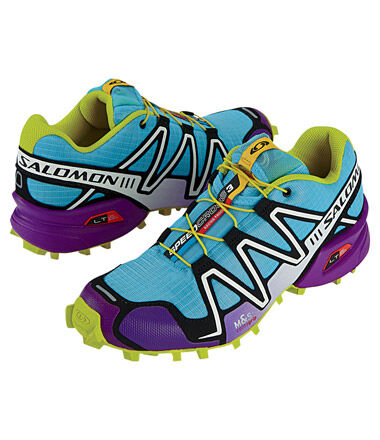 Manufactured to eliminate the foot stress caused by trail racing, the lightweight Salomon Speedcross 3 features a super-light fit and firm foot support. The trainers for men provide the flexibility required to bend on sharp turns and uneven training surfaces. Salomon employs a proprietary sole technology to give the trail running shoe the capability to grip surfaces in any running condition.
---
| | |
| --- | --- |
| 4 | Merrell Jungle Moc Nubuck Slip-on Shoes |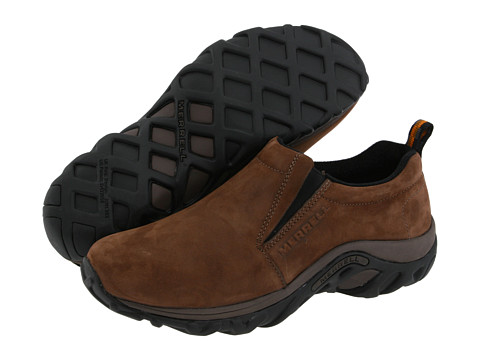 The trainers for men manufactured by Merrell include a sturdy construction and stylish design that provide men with multiple uses. By simply sliding the snug Jungle Moc Nubuck trainers onto their feet, men can work out at the gym or attend a casual dinner party. Supple Nubuck leather feels smooth against the feet, with the leather lining treated with an antimicrobial solution to prevent fungal growth.
---
| | |
| --- | --- |
| 5 | Merrell Men's Barefoot Trail Glove |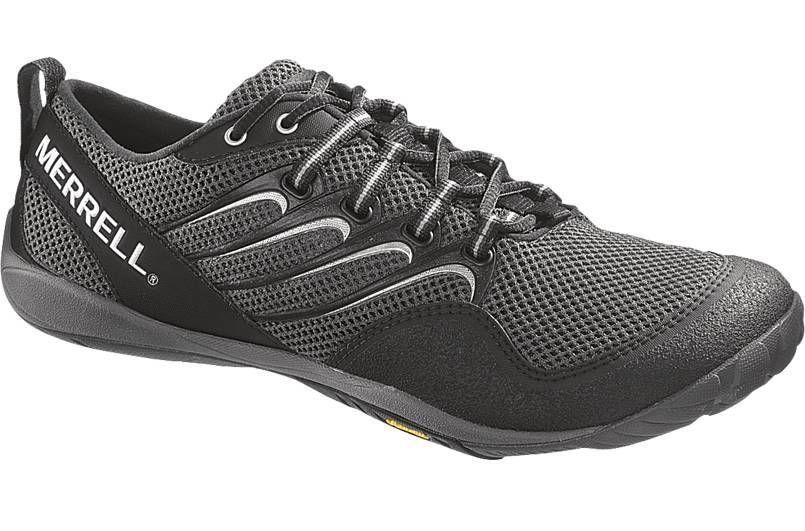 Constructed with lightweight and supple leather, the Merrell provide men with a precise, glove-like fit. The highly breathable mesh lining allows men to wear the trainers during intense cross training workouts, as well as in the water during canoe trips.
---
| | |
| --- | --- |
| 6 | Reebok ZigActivate Running Shoe |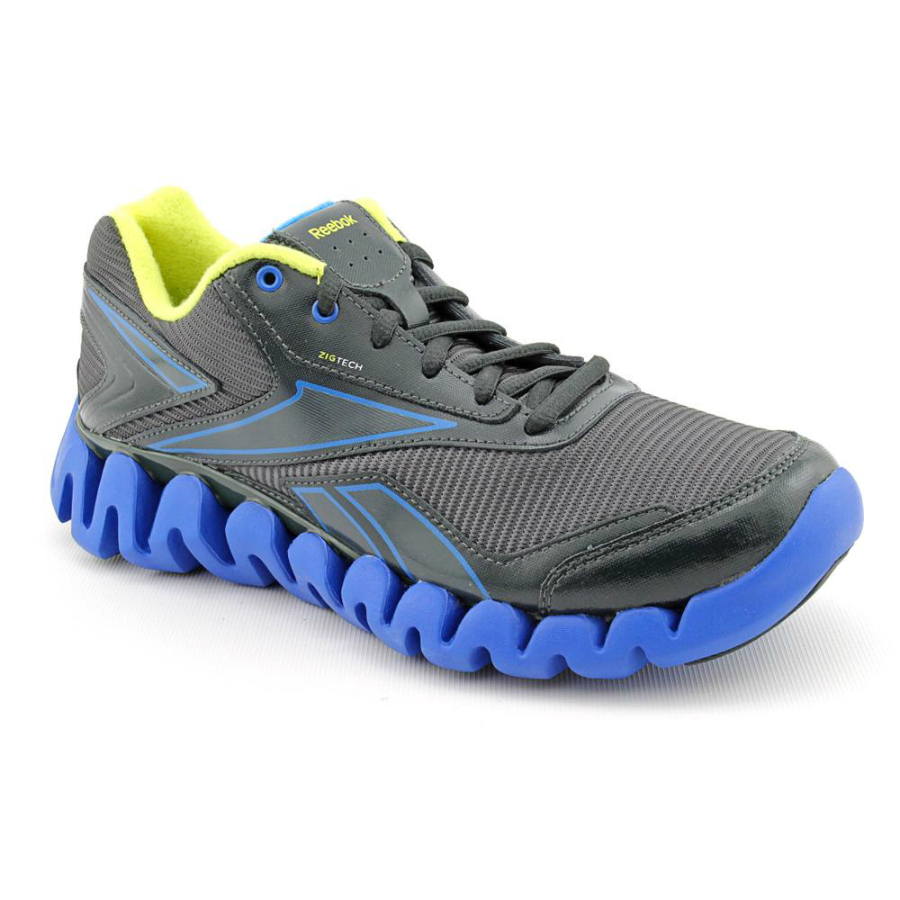 With a synthetic arch, Reebok ZigActivate running shoes secure men's feet during rigorous cross training. The firm gripping shoes prevent slipping on wet surfaces, such as roads and mountain ledges, during training sessions. Mesh lining allows the trainers for men to disperse moisture quickly, which prevents discomfort and the development of foot diseases. Reebok manufactures the running shoes in a variety of colours and styles to match individual preferences.
---
Tips for Buying Men's Trainers
The ramifications of choosing the wrong pair of
trainer
s for men include shin splints or sore heels. Regardless if men shop in person or online, they need to follow a few buying tips to ensure that they choose the right trainers. Feet swell during the day from a variety of causes, from walking in the office to taking a noon break. Men should shop for trainers toward the end of the day when their feet reach maximum size. Trainer manufacturers add several features that enhance the performance of men's shoes. Men should consider features such as clear inserts and materials that provide extra shock absorption, such as gel, Freon, or air. Men who devote themselves to a regimented training schedule cannot afford to sacrifice trainer quality just to save a few pounds. Even minor foot aches and pains can transform into debilitating injuries that prevent men from adhering to their training schedules. Men should shop for the highest-quality trainers to ensure foot health.
How to Buy Trainers for Men on eBay
Men can shop for trainers from the comfort of their homes by going online to eBay. Type targeted keywords that match your buying criteria into eBay's search engine. You can shop for shoe sizes, such as UK 8 or UK 10, or shop for trainers by colour. Once eBay returns a list of potential seller candidates, you access each potential product page to examine product photographs and review customer feedback. Photographs of each seller's pair of trainers provide you with confirmation of the condition of each pair of athletic shoes. You should especially verify trainer condition for
used trainers
, which some eBay sellers may offer at steep discounts.