For consumers who need to connect multiple peripheral devices to their computers,
USB hubs
are a necessity. Hubs offer a number of ports, making it possible to connect printers, mice, MP3 players, digital camera cables, or external hard drives at once to computers. Hubs install easily, with simple plug-and-play access. Most hubs offer added benefits such as charging ability, backward compatibility, and usability with PCs and Mac computers as well as other devices. Many hubs are small, making it easy to take them along if necessary. Some are not only 2.0 compatible, but work with USB 1.0 or even USB 3.0. Larger hubs offer more ports and power, and fit comfortably on a desk of any size due to their slim design. Consumers should weigh budget and features of the top hubs before purchasing.
| | |
| --- | --- |
| 1 | Belkin 4-Port USB 2.0 Ultra-Mini Hub |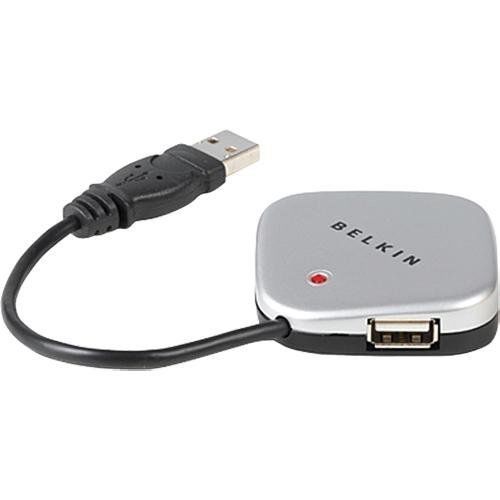 Premiere electronics brand Belkin offers a compact hub with high speeds and extreme portability. The Belkin 4-Port USB 2.0 Ultra-Mini hub is an affordable way to connect up to four peripherals to a computer, and supports USB 1.1 and 2.0 for additional versatility. The Belkin hub works well for travelling, and is perfect for laptop use. The small hub does not charge devices, but it is a convenient way to use flash drives, keyboards, or cameras in an easy, plug-and-play hub.
---
| | |
| --- | --- |
| 2 | D-Link 7-Port USB 2.0 Hub |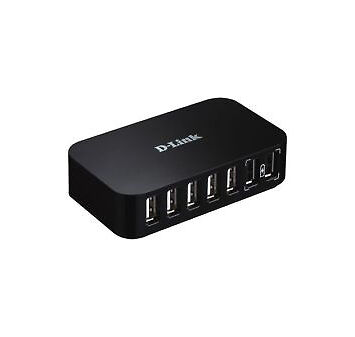 A high-performance hub with seven USB ports, the D-Link 7-Port USB 2.0 hub is packed with functional features, such as two ports which actually charge devices, as well as speedy data rates of up to 480 Mbps. Easy to install, consumers simply plug the device in and begin connecting peripherals for instant data transfer. The D-Link USB hub works with USB 1.1 as well, and includes LED lights for quick status checks. The hub connects to PCs and Mac computers to provide connection for all types of peripherals.
---
| | |
| --- | --- |
| 3 | Anker 7-Port USB 3.0 Hub |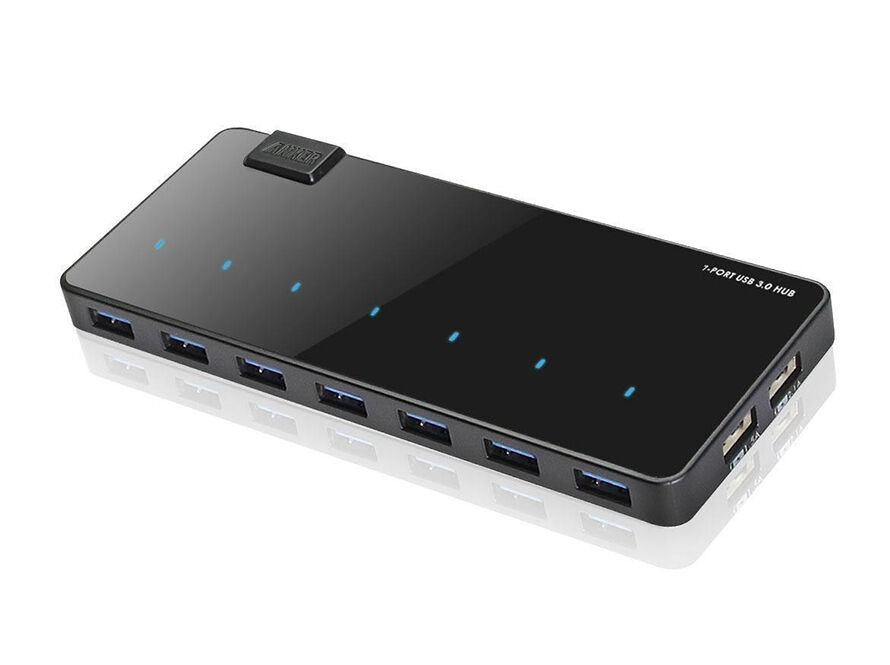 A highly rated hub which offers many features as well as safety measures, the Anker 7-Port USB 3.0 hub costs a bit more than other, similar hubs, but the price is worthwhile once consumers see what the Anker hub has to offer. The hub includes seven high-speed, 5 Gbps USB 3.0 ports as well as charging ports that power up dead batteries in tablets or cell phones in minutes. The hub includes a surge protector to ensure the safety of devices in case of a power outage or computer crash, and LED indicators keep users updated on the hub's status.
---
| | |
| --- | --- |
| 4 | Lindy 4-Port USB 2.0 Hub |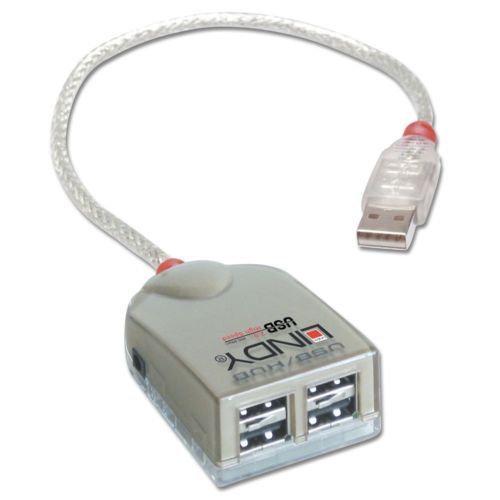 A circular hub designed differently than other hubs, the lightweight Lindy 4-Port USB 2.0 hub fits into the cutout holes in a computer desk typically reserved for cables. The hub takes up zero space, and offers an additional four ports for peripherals. When not in use, the cable winds around the hub for easy storage. A high-speed connection ensures fast transfer, and the hub is the perfect solution for users who do not have any additional desk space but require a USB hub. The hub is a great take-along hub for portability, as well.
---
| | |
| --- | --- |
| 5 | StarTech 4-Port USB Hub |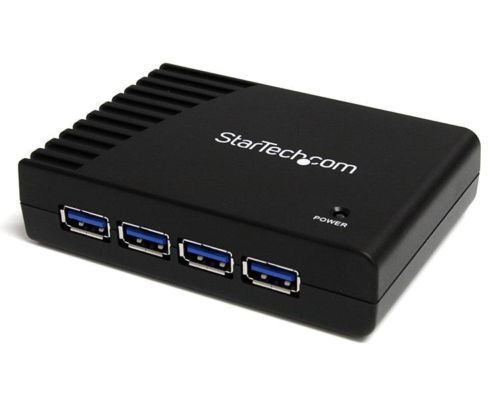 What makes the StarTech 4-Port USB hub unique is the fact that the hub networks with other hubs to accommodate up to 127 USB peripherals, making it perfect for business and professional use. The StarTech hub includes a long cable for convenience, and has four ports with high-speed connection. The hub is mountable to keep the user's desk uncluttered, and the StarTech hub supports Macs and PCs. The StarTech also charges devices, and allows disconnection of peripherals without rebooting or any other processes involved. Users power up the hub with an external power adapter or through USB.
---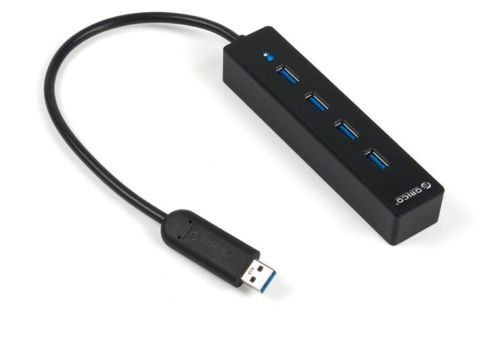 The Orico 4-Port USB hub is a powerful yet affordable hub which connects to the computer with a USB plug. The hub works on a variety of devices, and is versatile enough to use with home computers, tablets, or laptop computers. High-speed transfer and 2.0 and 3.0 capabilities make the hub flexible and versatile, and the short cable works well for travel purposes. A short circuit safeguard protects peripherals from damage, and users do not need a driver. Light-up LEDs keep activity monitored, and there is no power cord to get in the way.
---
How to Buy USB Hubs on eBay
With so many peripherals consumers use these days, it is a fact that many buyers simply run out of USB ports to plug in MP3 players, cameras, keyboards, and mice. Browse eBay for the best deals on the right
USB hub
for you, and search premium brands like Belkin and Lindy for the most affordable deals on quality hubs to suit your needs. Buy from sellers with excellent feedback ratings for the best results. Using a USB hub makes it easy to multitask, charge devices, transfer data, and use peripherals on the go. While there are many brands to choose from, it comes down to a matter of port numbers needed, price of the hub, and other features that interest you.