Back in the 1980s, two friends were waiting for a flight at the Atlanta airport and could not help but notice the severe lack of
feminine handbags
and totes carried by other passengers. With a little bit of money and a stroke of creative genius, the two went home to Indiana and created a company now known internationally for its affordable, unique, and decidedly feminine handbags: Vera Bradley. These signature quilted cotton bags come in a variety of styles and an ever-rotating palette of colours. However, this variety leads buyers new to Vera Bradley to become quickly overwhelmed with options. Knowing the top six
Vera Bradley bags
as well as some of their more popular colour collections helps buyers orient themselves in this vast market.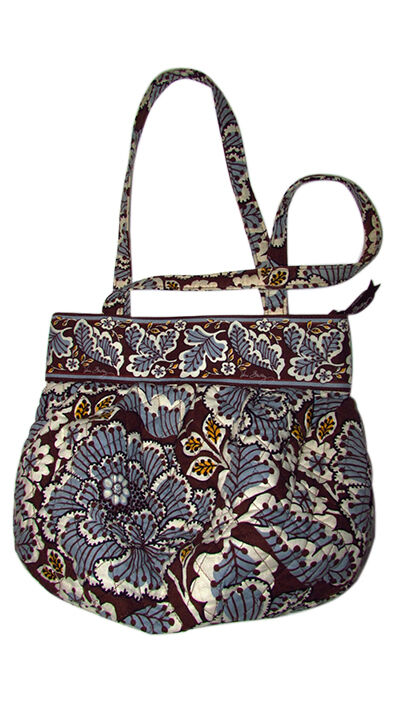 The hobo-style Morgan bag is a fan favourite that several reviewers claim to have in more than one pattern. Measuring 31.8 cm long by 27.9 cm tall by 10 cm wide, the Morgan is a great everyday bag for the woman on the go or even an active mum. There are two deep front pockets for keeping keys and a mobile phone in easy reach, as well as a large main compartment with three interior slips.
---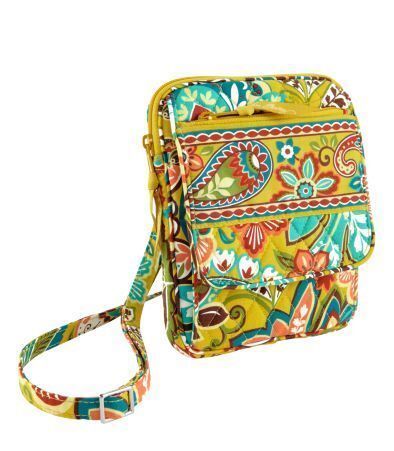 Vera Bradley's Hipster bag comes in several shapes and sizes including the Classic Hipster, Little Hipster, Saddle Hipster, and Tablet Hipster. Among these, the classic design is by far the most loved. This square bag is 27.9 cm around and approximately 4.5 cm wide when open. It includes an adjustable strap and zippered outer compartment perfect for stashing small items like keys and extra cash. This bag keeps a low profile making it perfect for quick trips out or as an auxiliary bag when travelling.
---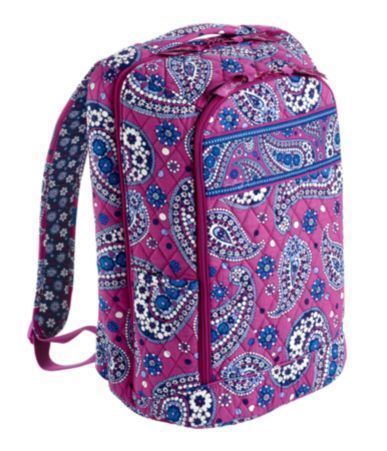 Like the Hipster, Vera Bradley designs several backpack-style bags which suit a variety of needs. These options include the Backpack Tote, the Campus Backpack, the Laptop Backpack, and more. The classic option measures 26.7cm long by 33 cm tall by 10 cm wide when open. Older versions of the classic backpack are slightly shorter, however. The design of this bag is perfect for a student or a professional who needs the convenience of transporting electronics. The bag comes complete with a padded pocket at the back which fits a standard size tablet such as an iPad as well as a large main compartment capable of carrying books, food, a wallet, and more.
---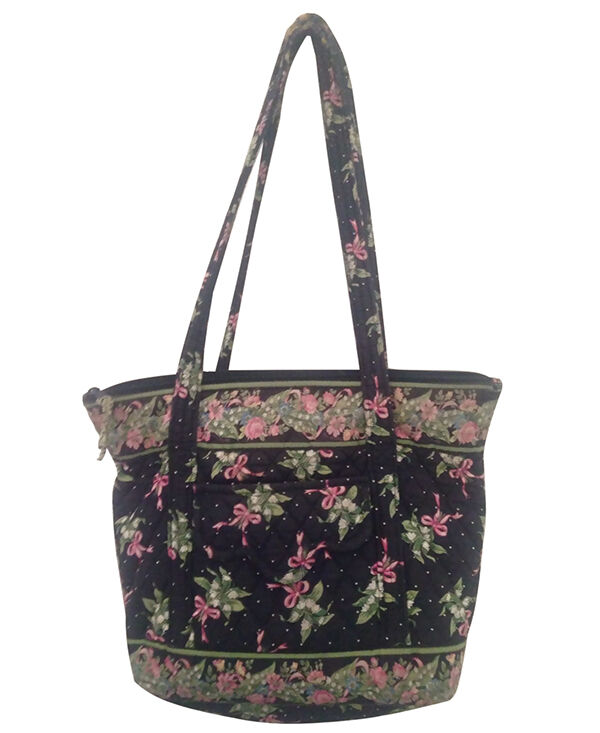 Vera Bradley's Classic Tote, sometimes simply called The Tote in descriptions, is a great all-around bag. It measures approximately 30 cm long and 35 cm high with 30.5 cm long straps. Inside the tote, users have three slip pockets to fill with small items and a toggle button closure at the top to keep larger pieces like folders and books in place, should the otherwise open bag overturn. This is a great bag for carrying everyday items to and from the office or school.
---
| | |
| --- | --- |
| 5 | The Weekender Travel Bag |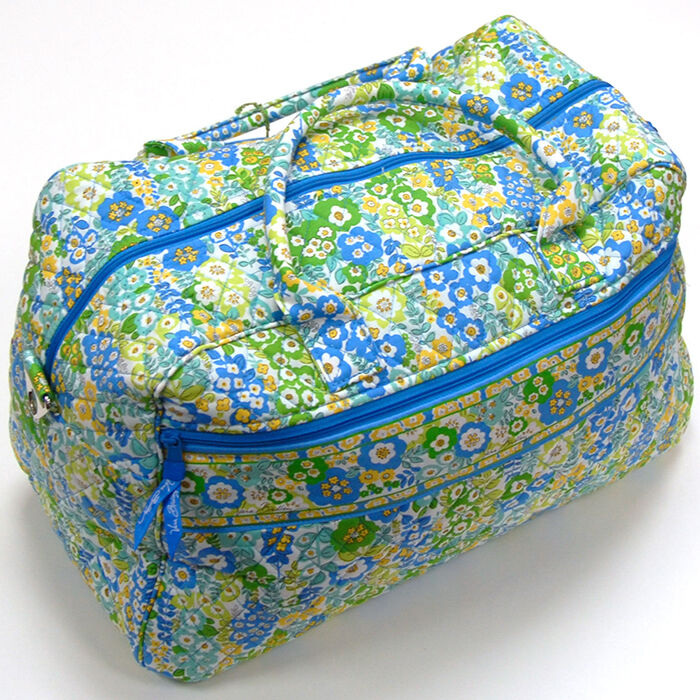 One of the largest items in the collection, Vera Bradley's Weekender travel bag offers users a fashionable way to pack for a two- to three-day trip. The bag offers a fully zippered main compartment with five interior pockets for organisation. Newer versions also include an outer zipped pocket for easy access to small items. Measurements are 47 cm long by 32 cm tall by 20 cm wide when opened. In addition to two fixed handles, the Weekender travel bag also includes an adjustable padded shoulder strap which extends up to 123 cm.
---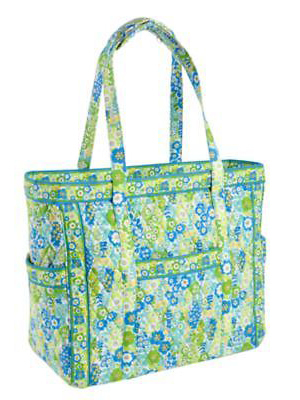 Another great everyday bag, the Get Carried Away Tote is shorter and wider than the Vera Tote option. Measuring 46.5 cm long by 39.5 cm high by 19 cm wide, this Vera Bradley tote is a better choice for people carrying lunches, other purses, and small books or as a travel companion to another purse such as the Hipster. The Get Carried Away Tote also includes three outer pockets for easy access and a breakaway zipper which allows users to completely close the top of the bag.
---
Popular Vera Bradley Collections
For over 30 years, the
Vera Bradley
company has been designing new and fresh collections or colour palettes to use on its classic bag designs. Designs generally debut in the spring and fall, though occasionally summer and winter patterns emerge as well. The goal is to connect each new colour palette with each season's new fashion offerings. Some of the most popular patterns include Classic Black and its long-running Baroque.
Buying Vera Bradley Bags on eBay
Using
eBay
to buy Vera Bradley bags is one of the best ways to access affordable options, but also allows buyers access to retired colours and collections not available in retail stores. eBay sellers often bundle items as well, meaning that buyers may be able to find Vera Bradley bags grouped with wallets, credit card holders, or other associated accessories. Vera Bradley is a popular brand in women's fashion accessories and for a good reason. Offering buyers a variety of styles, colours, and options, this line of handbags,
totes
,
clutches
, and more includes a choice for every woman and every sense of style.