A vintage fur-collared winter coat not only keeps a woman warm and comfortable, but they also make a fashion statement. During the winter months, coats cover trendy outfits while people are outdoors in cold weather and wearing a vintage fur-collared winter coat is a way to maintain a stylish and fashionable look. Often different from what most others are wearing;
vintage winter coat
s help the wearer stand out in a crowd. Buying a vintage winter coat is not simply a fashion statement, it is also a way to give a pre-owned coat a new lease on life, and reduce resources used to make new winter coats. When searching for a vintage winter coat, shoppers can start with the top styles.
| | |
| --- | --- |
| 1 | Vintage Swing Coat with Fur Collar |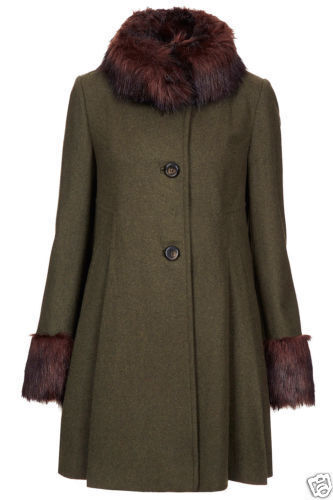 Popular from the 1940s to the 1960s, a vintage swing coat is an ideal choice for winter wear. Designed so that it sways and swings when the wearer moves, a swing coat lives up to its name. Made from a variety of warm fabrics such as suede, wool, and leather, with collars made from faux fur, sable, mink, fox, and rabbit, these classic winter coats are a warm, stylish option for a vintage winter coat..
---
| | |
| --- | --- |
| 2 | Vintage 1980s Winter Coat |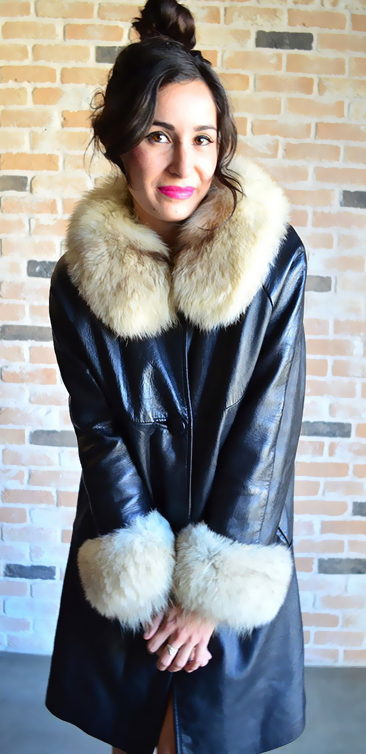 Vintage 1980s winter coats consisted of long trench-style coats with extra-large collars that typically belted at the waist. Shorter, waist or hip length winter leather, bomber style jackets were also popular, as were fur jackets and coats. Many fur-collared winter coats featured materials such as tweed, leather, cashmere, and velvet, with collars made from a variety of furs including fox, mink, ermine, and faux fur. Vintage 1980s winter coats can feature various bright hues such as reds, greens, and shades of white.
---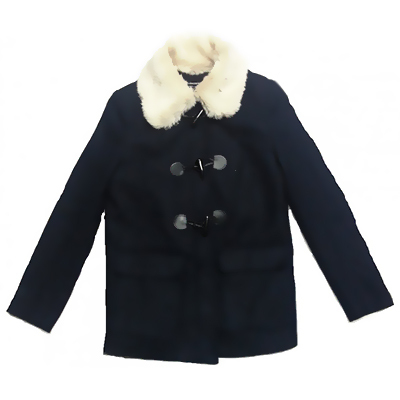 While people have been wearing pea coats for more than 100 years, it gained popularity as a fashion item during the 1960s. A traditional pea coat is a double breasted, mid-length coat made from wool or another type of rough fabric. A common feature of the pea coat is an oversized collar, worn up to keep the ears and face warm, or down to keep the neck warm. Made from fabrics such as suede, wool, mohair, and corduroy, vintage 1960s pea coats are warm and trendy. The furs often used in collars, and sometimes the cuffs of pea coats includes, faux fur, mink, and Arctic fox.
---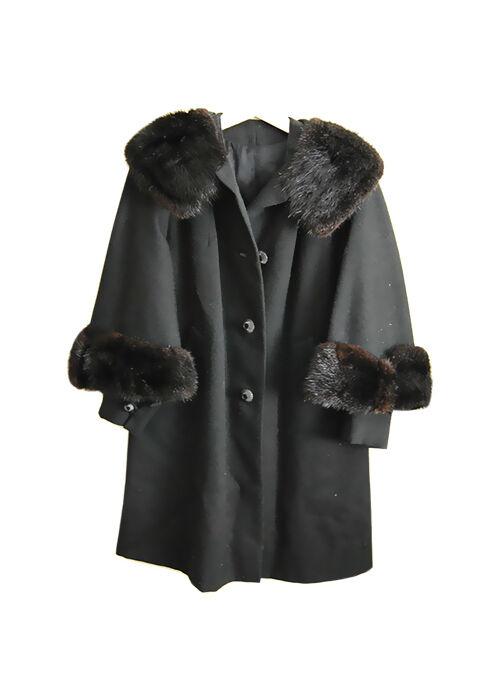 The trench coat is a timeless classic adapted from those used by soldiers in the trenches during World War 1. A typical trench coat is knee length or longer, belted at the waist, and lined with a warm material to protect the wearer from the cold. While many designers have created trench coat styles that are popular, the Burberry is still the most sought after design. During the 1960s, fur-collared trench coats became popular, with collars made from faux fur, mink, and fox fur.
---
A vintage princess coat is a style that is flared at the waist resembling a dress,, with soft and feminine lines. Made from a variety of fabrics including leather, wool, suede, and shearling, the most popular princess coats have fur-collars and fur trim along the edges of the coat. Depending on the age, the fur trim is typically faux fur, mink, ermine, and rabbit. Princess coats are available in many different colours from the classic black, brown, and camel to the more feminine pink, purple, red, and yellow.
---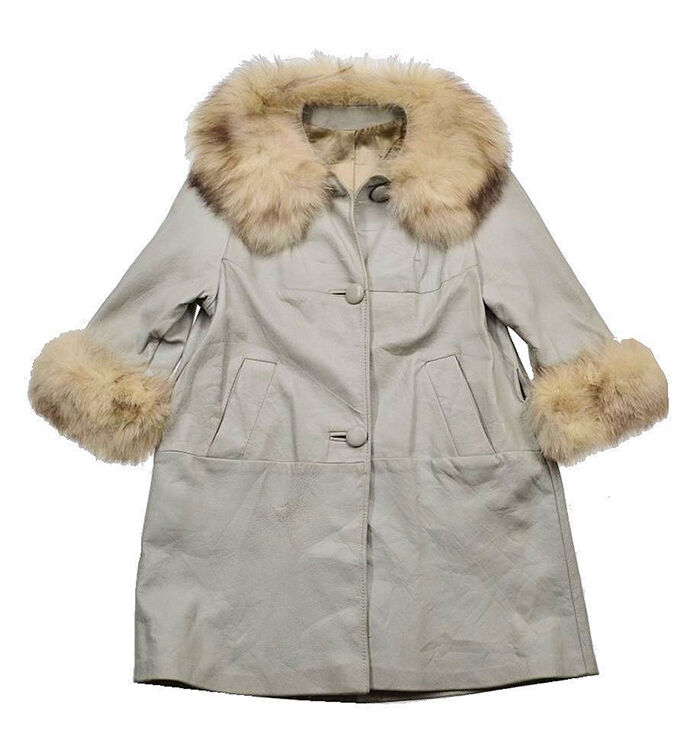 Traditionally, a cape is hip length, sleeveless style one-piece garment, and a cloak is a longer, knee or ankle length garment. During the 1970s, this item of clothing became more popular as designers began creating jacket capes. Vintage Boho jacket capes are a popular choice amongst lovers of vintage clothing as they are available in many designs, styles, and colours. A fur-collared cape is an ideal option for winter outerwear, whether worn over a pair of jeans or a formal dress.
---
How to Buy a Vintage Fur-Collared Winter Coat on eBay
Finding vintage fur-collared winter coats on eBay is quick and easy. Begin by typing a few keywords into the Search bar located on any eBay page. For example, if you want a pea coat, simply type "vintage pea coat" and press enter. You can then refine your search further by criteria such as category, brand, condition, price, format, location, and postage options until you find the perfect coat for you. A vintage fur-collared winter coat that has been well cared for can look stunning. Whether you prefer a retro style cape, a trench coat, swing coat, or pea coat there is a style of vintage coat that suits every taste.