From the post-World War II years until the 1970s, amplifiers and preamplifiers in high-fidelity home audio systems used vacuum tubes to create more powerful sound. The development of less-expensive silicon transistors for amplification led to their en masse adoption in amps and preamps in the 1970s. This development made high-quality preamps available to home users for low prices, but the silicon transistors could not match the fidelity of vacuum tubes. Fortunately, many tube preamps from the period prior to the switch to transistors survive today. The top six
vintage tube preamps
are still in great demand amongst current audiophiles, and eBay is one of the best resources for acquiring them.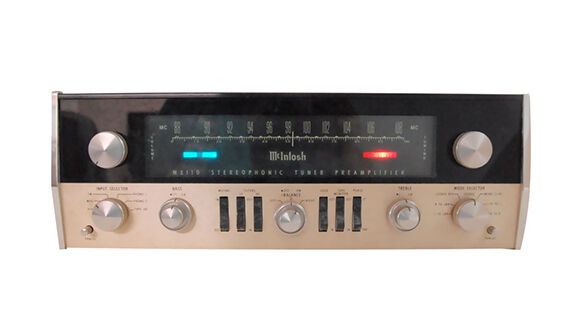 McIntosh only produced one stereo tuner tube preamplifier, but it made that model count. The MX-110 shines when it comes to the most desirable features of an FM tuner and preamplifier. The tuner offers high sensitivity, allowing it to clearly receive weak FM signals. The preamplifier has a signal-to-noise ratio of 80 dB, minimising distortion. The result is an outstanding listening experience for FM radio and any other media that audiophiles enjoy. High frequencies have an airy tone, mids are well-balanced, and lows are full without overpowering other frequencies. The great sound along with the combination of tuner and tube amplifier in the same unit make the McIntosh MX-110 a great value for vintage audio enthusiasts.
---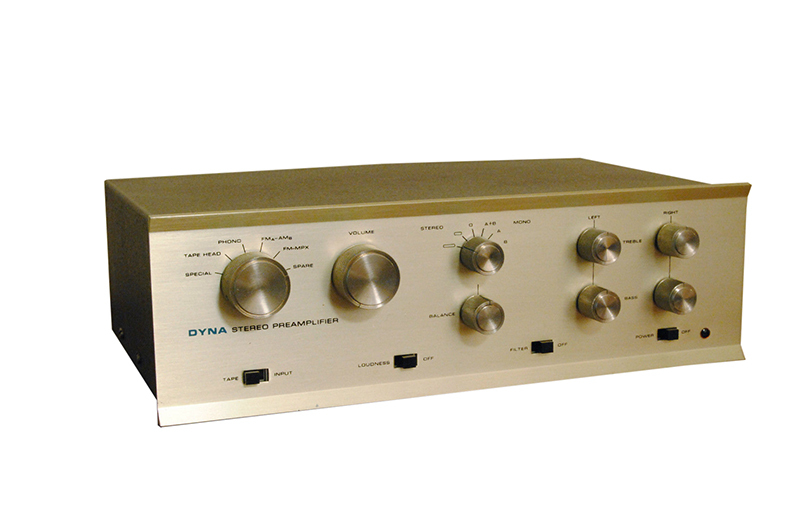 Audio enthusiasts seek the Dynaco PAS 3X for both its versatility and its sound quality. This vintage tube preamplifier plays both mono and stereo sound from all of today's different types of music devices and works with modern amplifiers. Audiophiles, though, really appreciate the ease with which they can modify the PAS 3X. The unit accepts upgraded parts, enabling users to tweak sound to their preferences. The PAS 3X has a signal-to-noise ratio of 74 dB, so it produces very little background noise. It has less than 0.05 per cent intermodulation at 2 volts, so sound remains distortion-free. The PAS 3X is an excellent choice for audiophiles who want to use a vintage tube preamplifier with their modern audio equipment.
---
| | |
| --- | --- |
| 3 | Harman Kardon Citation I |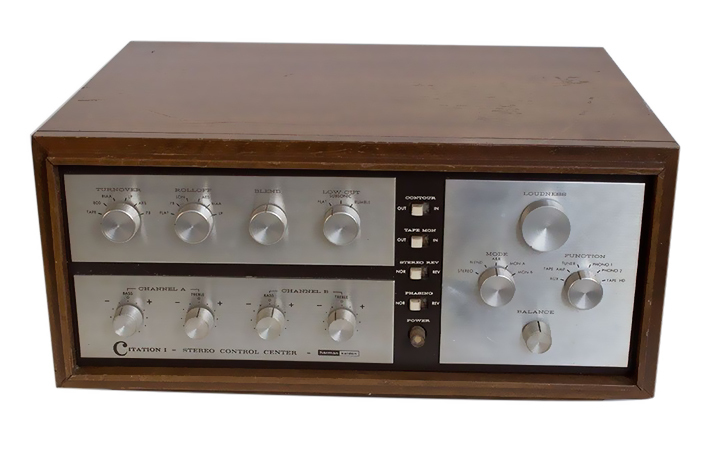 The Citation I is one of the first models in the series of Harman Kardon Citation amps and preamps. Although production of the Citation I dates back to the late 1950s, this tube preamp still delivers powerful and high-fidelity sound today. It has separate bass and treble controls, both of which remove themselves from the circuit while in the flat position to eliminate phase shift and distortion. The Citation I has a signal-to-noise ratio of 85 dB and harmonic distortion of 0.05 per cent. This preamp is also a large unit, giving it prominence in any system of home audio components.
---
More than just a tube preamp, the Scott 130 can serve as a home-audio centrepiece. It has a series of line inputs, including one for a recording source, and bass and treble controls for each stereo sound channel. The Scott 130 had a futuristic look when it became available in 1958, but its wood chassis and copper-toned metallic face give it a distinctly vintage look today. It has a signal-to-noise ratio of 80 dB and harmonic distortion of 0.15 per cent. A mint-condition unit represents one of the best values on the vintage tube preamp market.
---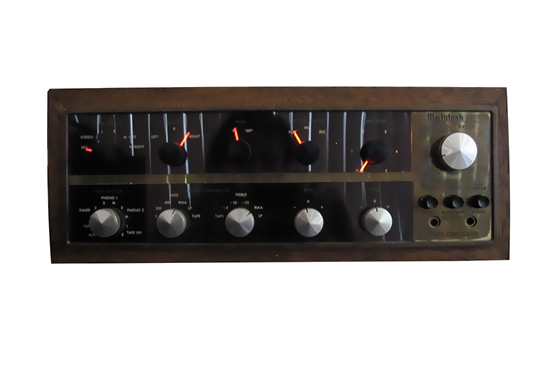 The McIntosh C20 is a marvel of both sight and sound. The front features two black panels framing an extensive number of knobs. These panels reflect light to give the unit a shine. The gold-hued metal panel on the front right of the body frames a few additional knobs, including the one for amplification. The wood chassis gives the McIntosh C20 a classic appearance. As far as sound goes, this tube preamp plays both mono and stereo sound, has harmonic distortion less than 0.2 per cent, and delivers a signal-to-noise ratio of 85 dB. A vast number of line inputs makes the McIntosh C20 ideally suited for the audiophile with many music devices to connect.
---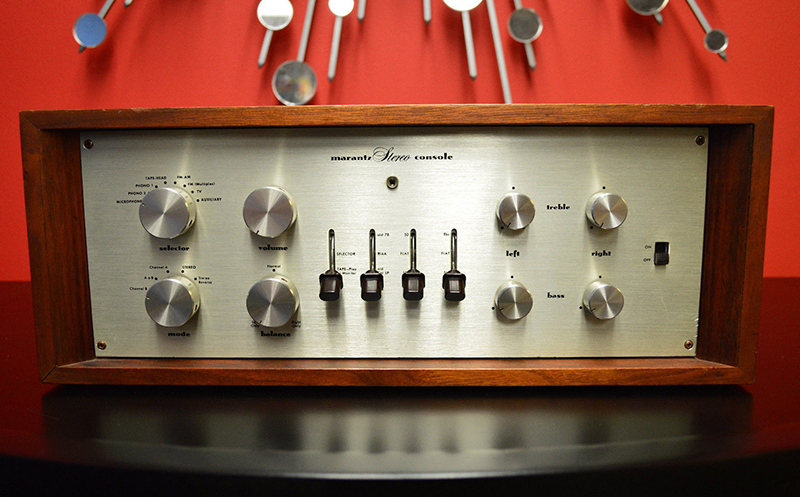 Marantz has long been a leading name in audio/visual equipment, and the Marantz 7 tube preamp has a sterling reputation. This preamp is not easy to come by and requires a hefty investment when it does go on the market. The Marantz 7 gets its warm tone from 6 Amperex 12AX7/ECC83 tubes, and delivers both mono and stereo sound. The range of line inputs includes one for a television, making this an excellent preamp to integrate into a modern home theatre. Even more difficult to find and expensive to own is the 7c. The 'c' stands for cabinet, as this unit includes a beautiful walnut case.
---
How to Buy Vintage Tube Preamps on eBay
eBay is an excellent resource from which to purchase
vintage tube preamps
because it gives you safe access to a worldwide market for these hard-to-find items. You can locate vintage tube preamps by using the search bar found on most pages within the site. You can then review sellers by checking their feedback. This collection of ratings and comments buyers leave for a seller can help determine how reliable a seller is by indicating things like whether or not the items typically match the seller's description. And if you cannot find your desired vintage tube preamp on eBay, be patient; it is likely to appear in the listings before too long.