Accidentally swimming with IDs, credit cards, and cash unprotected in a pocket can spoil a day at the beach. A waterproof ID and badge holder helps avert calamity, though, by protecting these important personal items from water and a number of other elements. The top six waterproof ID and badge holders are particularly effective in this role, and they provide users quick and easy access to their items when necessary. Purchasing these waterproof holders provides extra peace of mind on watery adventures.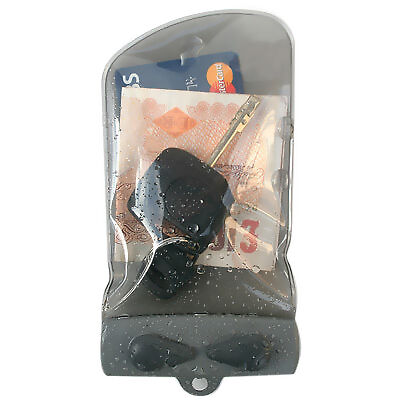 As its name suggests, the Aquapac 608 Keymaster excels at keeping keys dry. It also does an equally sound job of protecting other small items, including IDs and badges. This waterproof case features the Aquaclip: a rustproof, injection-moulded plastic seal that users quickly open and close by twisting two small levers. This technology ensures the Keymaster's main point of entry for water remains invulnerable. Aquapac uses high-frequency welding to create a strong and lasting bond around the Keymaster's edges. All of this adds up to an ID and badge holder that wearers can completely submerse in water without damaging the contents. With a lanyard to keep the Keymaster around the neck, it serves as an ideal case for waterlogged adventures.
---
| | |
| --- | --- |
| 2 | Overboard Multipurpose Case |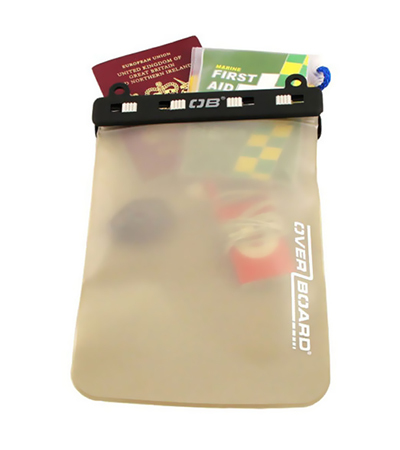 The Overboard Multipurpose Case provides waterproof protection for IDs, badges, credit cards, cash, and keys. This opaque case features the Slide Seal System, composed of two sliding switches that lock closed to keep water out. The Overboard Multipurpose Case is submersible up to 6 m, making it a great choice for the beach or swimming pool. It also floats if it comes loose from either the accompanying lanyard or carabiner. Both the smaller case, which has a circumference of 15 cm and height of 12 cm, and the medium case, which has a circumference of 20 cm and height of 17 cm, work well for IDs and badges.
---
| | |
| --- | --- |
| 3 | Kwik Tek Dry Pak Alligator Wallet |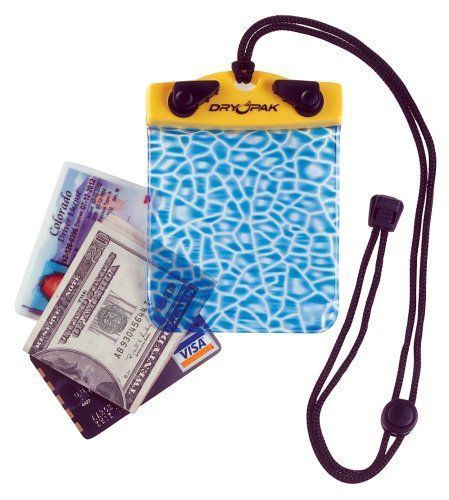 Those looking for a low-priced but highly waterproof ID and badge holder should consider the Kwik Tek Dry Pak Alligator Wallet. This simple but effective case features a yellow sealing clip on top and a heavy-gauge vinyl construction to keep water out to a depth of 4.5 m. An alligator print along the back adds style, and an attached adjustable lanyard makes it easy to put on and remove the Alligator Wallet. The ID case has a height and width of 10 cm and a maximum circumference of 18.4 cm, so it offers room for much more than ID cards and badges.
---
| | |
| --- | --- |
| 4 | Lifeventure Dristore Body Wallet |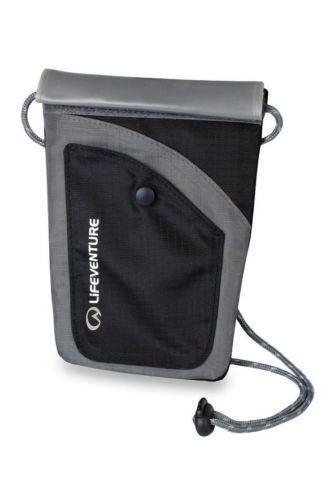 The Lifeventure Dristore Body Wallet is a great choice for travellers who need to keep IDs, badges, and money dry while on the go. This holder comes in both a chest pouch that hangs from the neck and a waist pouch that goes around the midsection. Both styles feature waterproof fabric and a roll-top closure to protect the contents from rain or water. The soft lining on the back of the Dristore Body Wallet feels comfortable against the skin, and its low-profile cut keeps it from protruding from the body.
---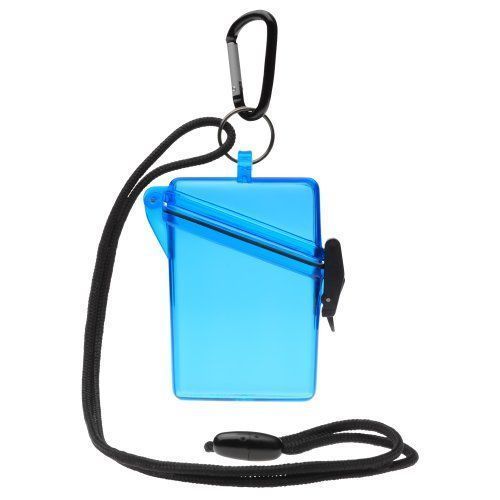 The Witz See It Safe works to protect ID cards. Crush-resistant ABS plastic protects the case's contents from impact damage, and O-rings prevent water from entering. The See It Safe comes with an adjustable lanyard to wear around the neck and a carabiner for attaching the case to a belt loop. Consumers also have a choice of eight colours or patterns to match their personal style. The Witz See It Safe measures 6.35 cm wide by 9.40 cm high by 1.91 cm deep.
---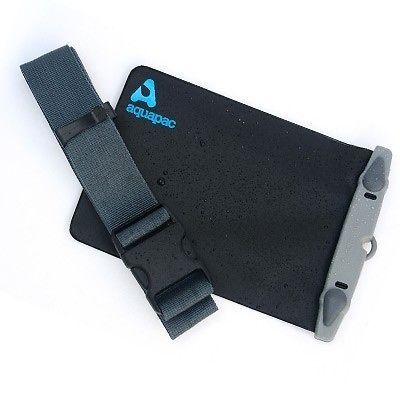 The Aquapac 828 Belt Case is for those looking for a little more carrying capacity than what the Aquapac 608 Keymaster offers. The Belt Case features the same Aquaclip and high-frequency seam welding for a watertight seal. However, it has enough capacity to hold a whole wallet rather than just the cards. Users can also pack a phone inside. The Aquapac Belt Case can submerse in water, and it floats in case it detaches from its wearer.
---
How to Buy Waterproof ID & Badge Holders on eBay
You can find a large selection of
waterproof ID and badge holders
on eBay, including the top six models. Use the search bar on any page to look for specific models, or use a general term to browse the available selection of waterproof holders. You can review sellers by checking their feedback. If you want to receive your waterproof holder quickly, filter for local sellers to reduce shipping time. Using eBay, you can find quick and affordable protection for your IDs and badges.