Winter forces people to wrap up in layers of warm clothes, but that does not mean that they cannot be seen in chic winter wear and fashionable accessories. Women use some great
winter hat
styles paired with suitable warm clothing to make an emphatic fashion statement. Most stores selling fashion accessories and clothing carry various brands of these top winter hats, though choices may be limited. Shoppers also have the option of browsing through a wide variety of winter hats in online stores such as eBay. Comparing features, materials, styles, and prices is easier online, and then shoppers have the satisfaction of purchasing the top choices at reasonable prices. Using eBay to buy
used fashion items
is a great way to stick to a budget when you're keeping warm during the winter months.
| | |
| --- | --- |
| 1 | Pilot Trooper Aviator Faux Leather Hat |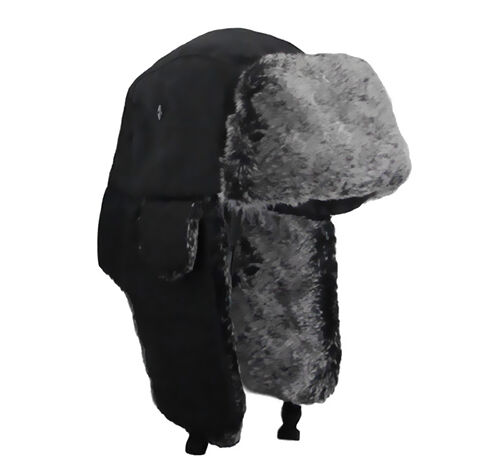 Beating the wintry cold, women step out in style donning the pilot trooper aviator hat, a faux leather Ushanka trooper hat. The Ushanka design element, borrowed from the Ushanka Russian hat, comprises of ear flaps tied securely at the chin. Although the hat is water repellent, many wear the hat outdoors regardless of snow or rain. It features 5-inch earflaps and a chin strap with snap closure to keep the neck warm, and a soft bill or brim protects against rain. The aged faux leather hat features a 4-inch crown with plush faux fur lining for creating optimum warmth and a comfortable fit.
---
| | |
| --- | --- |
| 2 | Eugenia Kim Blue Asha Metallic Knitted Hat |
A trendy knitted hat from the Eugenia Kim collection, the blue Asha metallic hat features a combination of blue crown and wide black turn-up and is available in a single size. The highlight of this hat is the metallic thread woven throughout the hat for a sparkling finish. The material composition is 68 per cent viscose, 15 per cent mohair, 8 per cent metallic thread, 7 per cent polyester, and 2 per cent wool.
---
| | |
| --- | --- |
| 3 | Silver Disco Cashmere by Madeleine Thompson |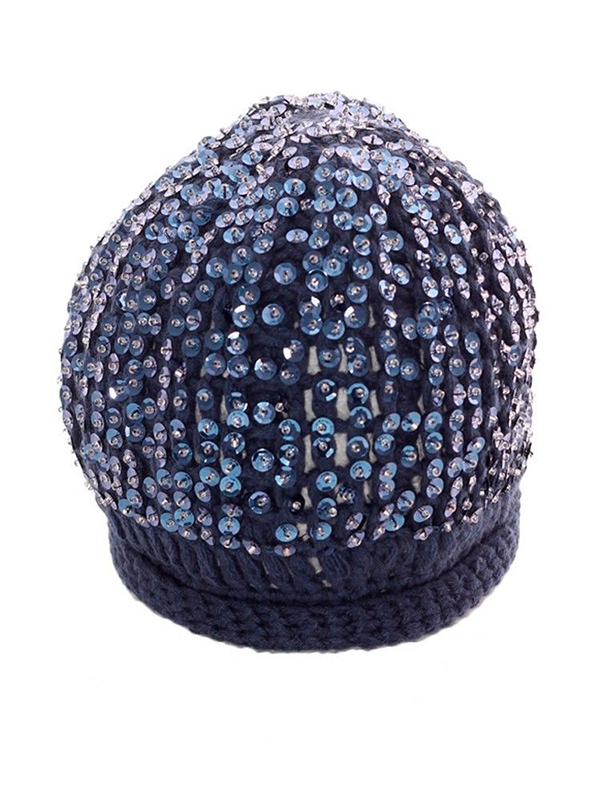 Available in one size, the silver disco cashmere beanie by Madeleine Thompson is a knitted, charcoal grey winter hat. The hat, made of 100 per cent cashmere wool, has its crown densely embellished with silver-tone metallic sequins. Worn with formal and party attire, the cashmere hat provides adequate protection against the cold.
---
| | |
| --- | --- |
| 4 | Gap Wide Brim Ribbon Fedora Hat |
Very chic and made of 100 per cent wool, the wide brim ribbon fedora by Gap is a grey-coloured hat. The fedora features a lengthwise crease along the crown and wide brim. Elegant, contrast-coloured ribbon detailing enhances the feminine allure of the wearer. This fedora hat is available in two sizes: small-medium and medium-large.
---
| | |
| --- | --- |
| 5 | Moore & Moore Women's Ermine Faux Fur Pillbox Hat |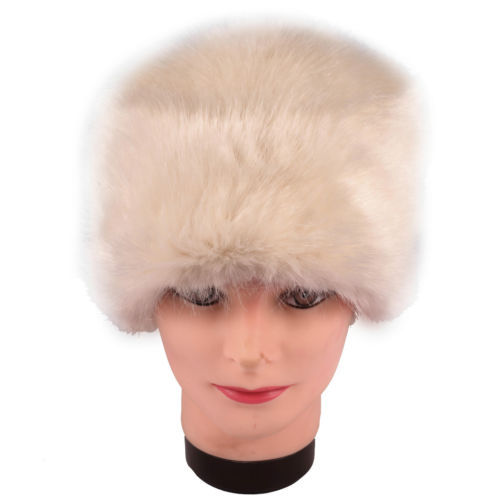 A Russian style hat, this pillbox model features a flat crown, straight sides, and has no brim. The Moore & Moore ermine faux fur pillbox hat is available in two sizes: small-medium and medium-large. This ermine faux fur model is available in creamy white. Other models of the pillbox hat look luxurious with richly coloured, thick faux fur of different types such as brown bear, jaguar, silver fox faux fur, and many more in dark and light colours. Each hat has a low-pile lining and soft fabric for a warm, cosy feel.
---
| | |
| --- | --- |
| 6 | Slouchy Beanie Hat by Frost Hats |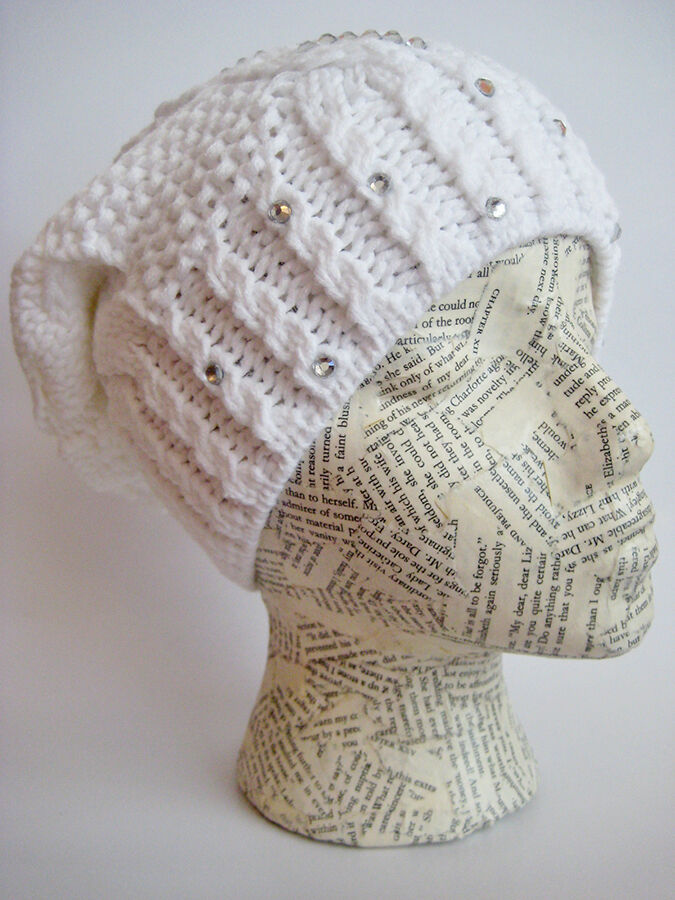 Beanie hats are a winter staple, providing warmth and protection for women from snow and rain. The slouchy beanies by Frost Hats have a chunky knit cable design, made using 100 per cent, Turkish and Italian soft acrylic yarn. Available in several colours, such as purple, grey, and beige, these are single-layered beanies with added fleece for extra warmth. Some hats have faux diamond and pearl embellishments on them.
---