When it comes to keeping money safe, some people prefer to carry their cash on them, rather than trusting it at home in a piggy bank or keeping it in a bank account. One piece of apparel many people carry with them to keep their money and other personal goods safe and organised is a
wallet
. Wallets come in many different designs, with various colours, patterns, and other aesthetics offered for a more personalised feel. In addition, there are zip-up wallets available, which offer increased security of a person's cash and other valuable personal items. Finding the right zip-up wallet is easy with a little research and well-informed shopping.
| | |
| --- | --- |
| 1 | Ladies Super Soft Real Black Leather Credit Card Holder/ Wallet & Coin Purse |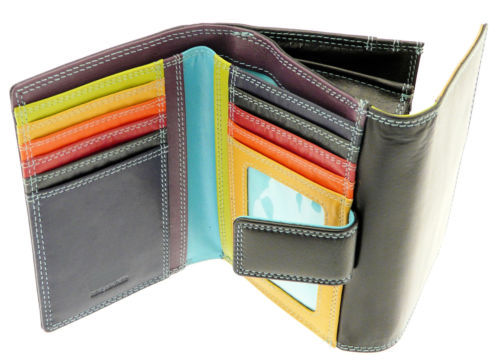 For those ladies who frequently travel with their credit or debit cards, the ladies super soft real black leather credit card holder/wallet and coin purse is a must-have. It features a zip-up design, to ensure that cash, cards, and change stay securely in the wallet, as well as nine colour-coded credit card slots for optimal organisation, making it easier to find that specific card. The card slots are located in the middle, on the inside of the wallet, with two large pockets on either side allowing for cash and change storage.
---
| | |
| --- | --- |
| 2 | Lady Burgundy Zipper Closure Coin Change Wallet |
The lady burgundy zipper closure coin change wallet is a simple, yet effectively designed wallet, breaking the traditional design of the wallet in lieu of a faux leather wallet features a small, zip-up compartment, located on the exterior of the wallet, for storage of loose change and other items, as well as a larger zip-up compartment for storing more change, bills, or cards. Finally, it comes equipped with a key ring, making it easy to carry the wallet without the need to keep it in a purse or pocket.
---
| | |
| --- | --- |
| 3 | Men's Quality Leather Zip Around Wallet with External ID |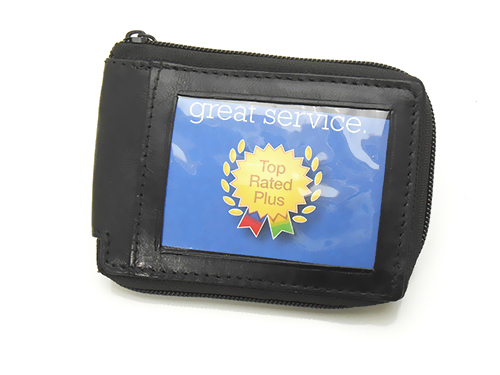 Traditionally, a men's wallet does not feature the security of a zip-up enclosure. However, the men's quality leather zip around wallet with external ID is a great choice for men everywhere, providing a zip-up enclosure for maximum security of cash and other valuable items. It features an external ID slot, for quick and easy access, as well as two sections for notes and four slots for cards on the inside of the wallet. In addition, it features a coin pocket with a fastener opening, and the wallet zips up completely on three of the four sides.
---
| | |
| --- | --- |
| 4 | Textured Wave Printed Faux Leather Zip Up Wallet Purse Bag Purple for Ladies |
Sleek and stylish, the textured wave printed faux leather zip up wallet purse bag purple for ladies is a great way for any lady to keep her cash, cards, change, and other valuable belongings safe and secure while looking great. The wallet features three internal compartments for plenty of room to organise, with a nylon lining, and a zip-up enclosure. It also features a hand strap for easy carrying, which is also detachable for those who do not wish to use it.
---
| | |
| --- | --- |
| 5 | Men's Soft Black Leather Zip Around Wallet Notecase |
The men's soft black leather zip around wallet notecase is a great accessory for the man on the go. It securely keeps money and other similar valuable objects within the wallet, thanks to the zip-up design. It also features plenty of storage space, with seven credit card slots, two compartments for bank notes and tickets, and four slide-in pockets.
---
| | |
| --- | --- |
| 6 | Ladies Pink Flower Pattern Round Shaped Zipper Closure Money Purse |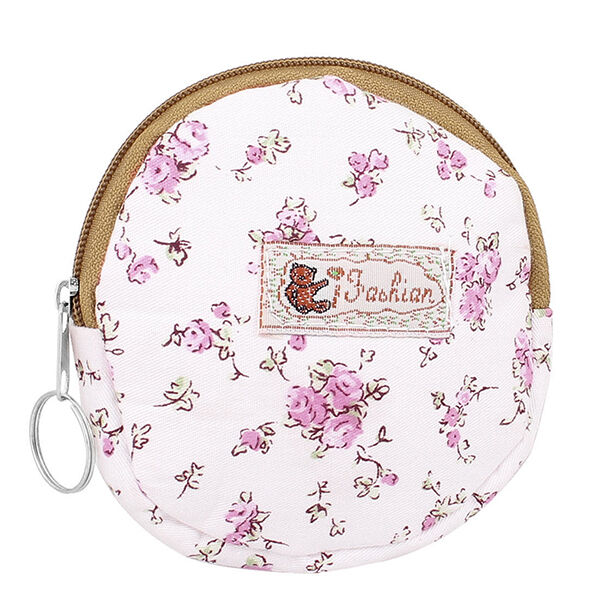 For ladies who are looking for a wallet capable of carrying coins and small amounts of cash securely, while also featuring a minimalist design, the ladies pink flower pattern round-shaped zipper closure money purse is a prime choice. Made from cotton, it features a round design, flower pattern, and key ring. It is ideal for holding coins, cash, cards, and other small items.
---
How to Buy Zip-Up Wallets on eBay
When shopping for a
zip-up wallet
, a great place to search is on eBay, where items listed from sellers around the world are available. Simply enter the keywords "Zip-Up Wallet" for a list of available items. You can further refine your search by entering keywords specific to your desired search results, or by browsing through the various categories on the website. Wallets are a great accessory for both men and women, and allow them to safely carry cash, credit cards, and other similar items while also serving the purpose of keeping these items organised. Zip-up wallets have the added benefit of securely keeping these items at all times, making zip-up wallets important for anyone looking to keep cash and other valuable items safe.