Those who travel with their
laptops
know the importance of a good
computer case
. A case can be light as a feather or heavy and awkwardly shaped. In addition, different materials offer different levels of protection for the computer. Buyers can spend days browsing through the offers in search of the ideal combination of features. The whole search process works faster if buyers limit their attention on a small subset of quality cases. The following nine 16-inch computer cases are high-quality products, that fit any buyer's needs.
| | |
| --- | --- |
| 1 | iCon Neoprene Laptop Notebook Computer Sleeve |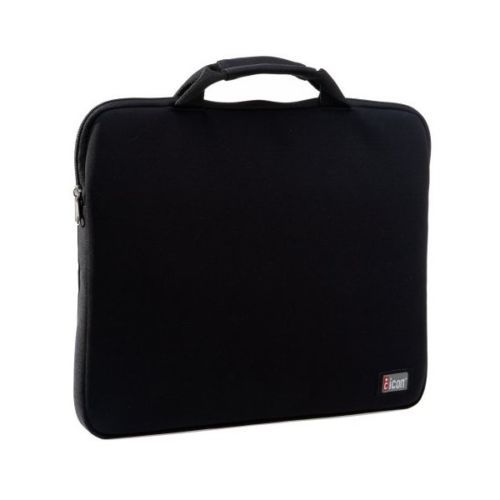 The iCon Neoprene Laptop Notebook Computer sleeve can fit most 15.4-inch laptops. It has a full zipper opening for easy access, a strap to keep the laptop in place and pockets in both the front and the back, which provide multiple storage options. This design is slim, so there are limitations as to what can fit inside. The nylon exterior keeps the insides protected from exposure to water, but the light padding on the sides may not adequately protect it from physical damage.
---
| | |
| --- | --- |
| 2 | HP 16 inch Universal Laptop Messenger Bag |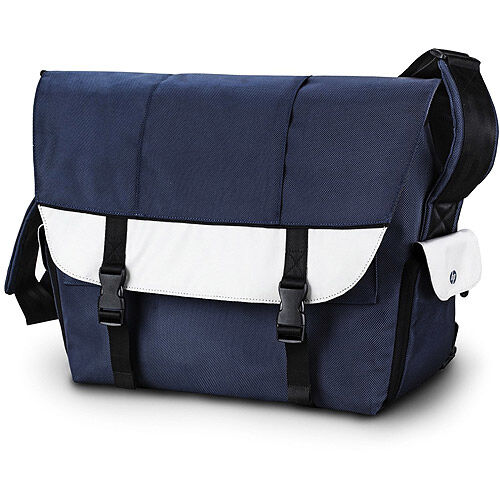 The HP 16 inch Universal Laptop Messenger Bag is highly durable. Insulation is present in many areas and users can even change its appearance. This mainly polyester bag has a wipeable, odour-resistant surface. It can house any 16-inch laptop and has a removable sleeve that fits 14.5-inch models. Aside from its removable compartment it has adjustable, quick release buckles that improve users' comfort.
---
| | |
| --- | --- |
| 3 | Solo Tech Slim Brief Laptop Bag |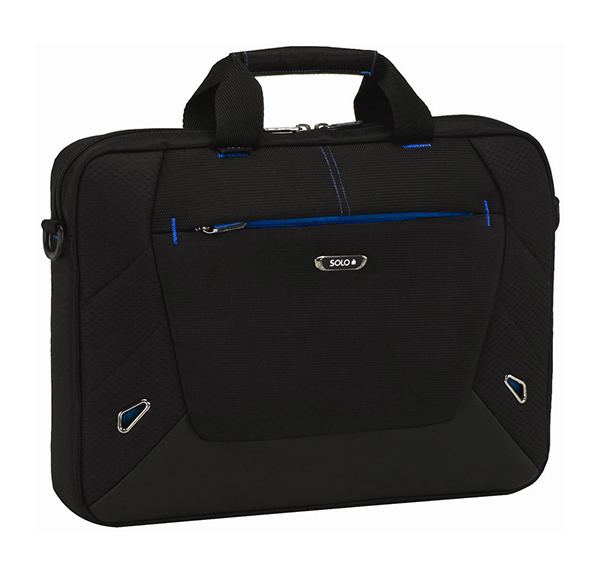 The polyester Solo Tech Slim Brief Laptop Bag comes in a black and blue trim. This design has many features that make it comfortable for use. The carry handles are padded, it has a rear ride along strap and a removable shoulder strap. There are several quick access pockets and individual compartments for smartphones, MP3 players and loose change. The padded compartments in this bag can house a laptop up to 16 inches and offer decent protection.
---
| | |
| --- | --- |
| 4 | Targus Chromatic Messenger Laptop Bag |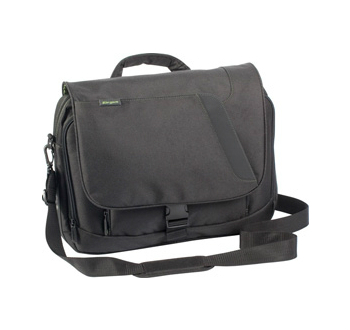 The polyester laptop bag">Targus Chromatic Messenger Laptop Bag is a model with a more casual look. It has dimensions large enough to fit a 16-inch widescreen laptop and many different compartments. The compartments let users organise their belongings and protect the contents with zippers. The laptop bag is durable and comes with comfortable padded handles. The unusual green colour inside the bag gives it a fresh, sporty look and makes it easy for users to locate small objects.
---
| | |
| --- | --- |
| 5 | Maxam 16 inch Nylon Expandable Briefcase/Computer Bag |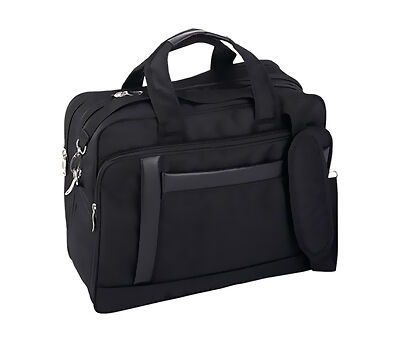 The Maxim 16-inch nylon expandable briefcase/computer bag has many different uses. The model has plenty of room for storage aside from the laptop area. Users can organise their belongings among the many zippered compartments. There is padding both in the walls of the laptop compartment and in the carry handles, which makes the bag safe and comfortable.
---
| | |
| --- | --- |
| 6 | Case Logic 16 inch Laptop Backpack |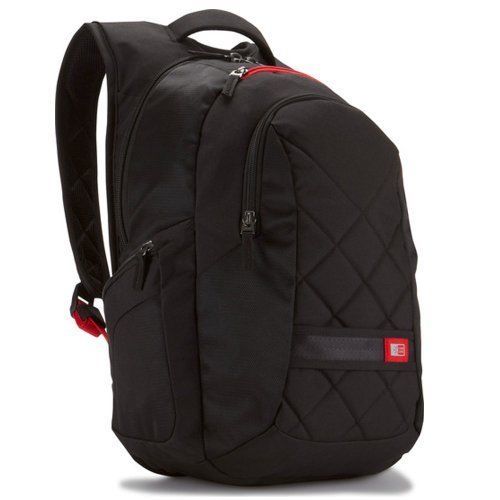 Those that can pull off a more casual look should consider the Case Logic 16-inch laptop backpack. A backpack is always a good choice for heavier laptop models as it is easier for users to carry the weight on their back. This backpack has many different pockets where users can store their phones, MP3 players, cords and accessories. There are even scratch-resistant areas where users can keep fragile items. The adjustable shoulder straps have a strap management system that improves the bag's look by hiding the extra strap.
---
| | |
| --- | --- |
| 7 | Solo Leather 16 inch Laptop Attache Briefcase |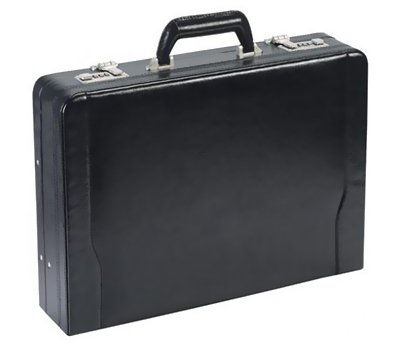 The exterior of the Solo Leather 16-inch Laptop Attache Briefcase has a formal appeal. It is essentially a black leather case with the ability to expand its width by one inch. The CheckFast laptop pocket inside is removable, so users can turn this model into a classic briefcase. A file section keeps all documents neatly tucked in and there is an organiser for smaller objects like PDAs, calculators, business cards and pen loops.
---
How to Buy Computer Cases
There are many interesting computer case offers on
eBay
. All of the models in the sections above are available, along with some variations in colour. To locate the offers on these specific laptop cases, simply use the case name as a search query. Buyers can refine the results using subcategories and filters. The condition filter is always a handy tool for separating new from used items. Some of these cases are not cheap, so a well-maintained used model may be a better choice than paying full price. Those looking for a discount should also check the
eBay Deals
page.