Home surveillance equipment
allows homeowners to monitor their properties while they are away or asleep. Accessories typically consist of
CCTV cameras
and
digital video recorders
(DVRs) that connect to create a system. Some systems have their own monitors, whereas others require the use of a computer, smartphone, or tablet. When purchasing accessories for home surveillance equipment, buyers need to ensure that the items satisfy their security needs and are compatible with other devices in the system, including computers and other electronic components.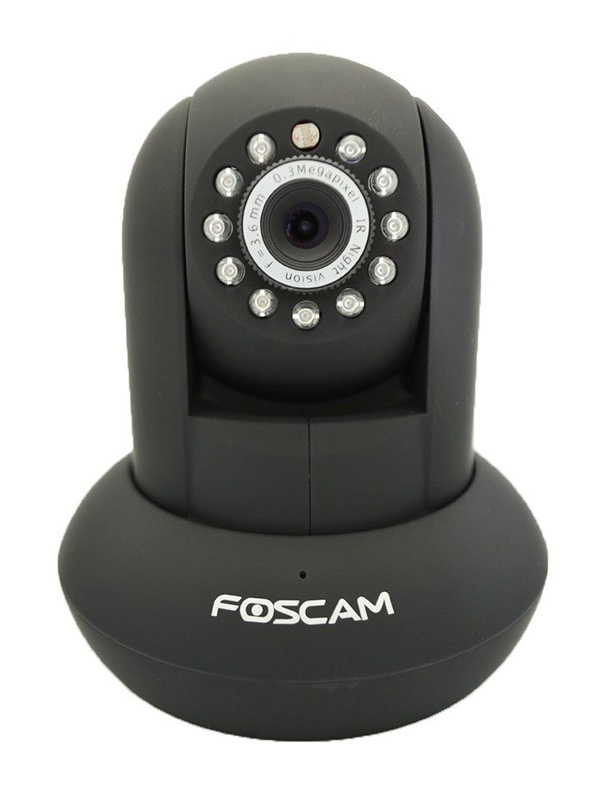 The Foscam FI8910W is a night vision camera that has high quality audio and video output. It features numerous innovative features, such as pan/tilt, motion detection, and remote Internet viewing. It has an embedded IR-Cut filter, which automatically adjusts the lighting exposure using a mechanical filter. This results in accurately coloured images. The camera has its own built-in network video recording system and is compatible with many smartphone platforms, including Android, iPhone, and BlackBerry.
---
| | |
| --- | --- |
| 2 | Swann SW351-MD2 Window Alarm |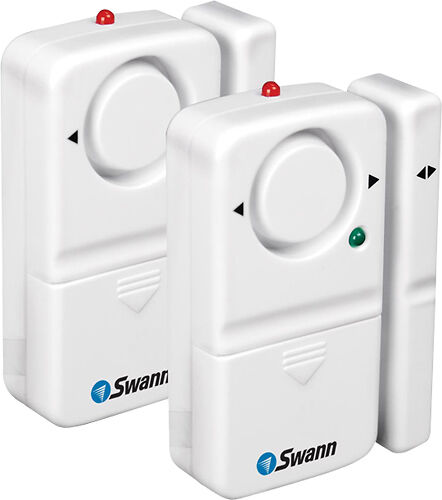 The Swann SW351-MD2 is an easy-to-use window and door magnetic alarm. Owners simply use the double-sided adhesive to mount the alarm on a window or door. The device is battery-powered, so there are no cables to contend with. The alarm consists of the siren unit and magnetic trigger. If the window or door opens, thereby separating the two, the alarm is activated and the 110-dB siren sounds.
---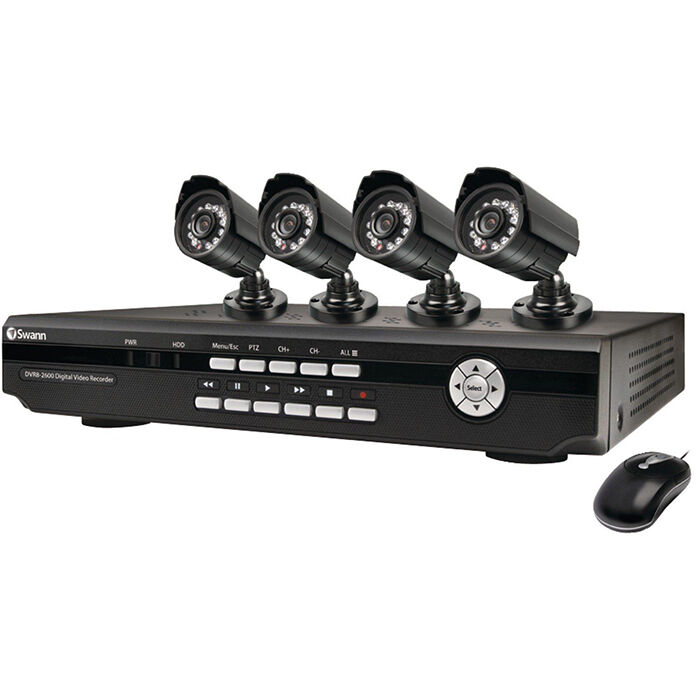 The Swann SWDVK-826004 is an 8-channel DVR that monitors and records images from all eight channels simultaneously. Despite its advance features, it is still easy to install and use. It has four PRO-580 cameras, which are professional grade. They relay clear video back to the DVR. Buyers have the option of installing four additional channels and viewing all channels on a compatible television or computer monitor using VGA output. The system supports Internet remote access, so homeowners can monitor the device from a computer or smartphone. It supports most smartphone platforms, provided they have the appropriate application installed from the company website.
---
| | |
| --- | --- |
| 4 | Honeywell DT-7435 Motion Detector |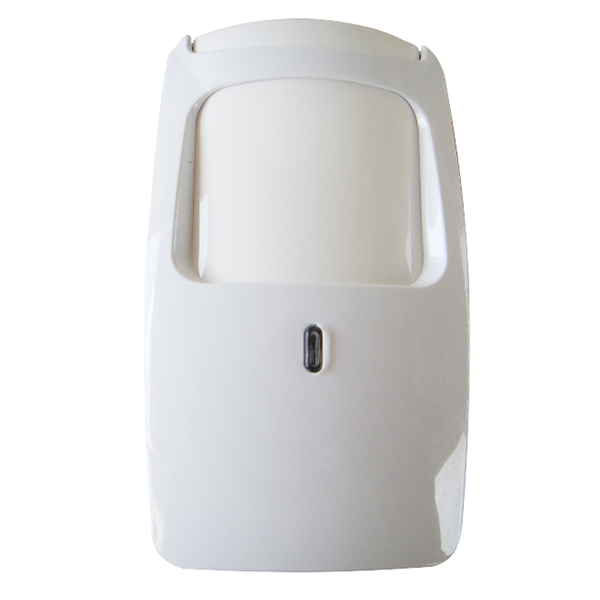 The Honeywell DT-7435 is a Dual Technology motion detector with Pet Immunity that can ignore animals up to 45.3 kilograms. It is equipped with an advanced dual-core processor, which allows it to support functions such as a digital fluorescent light interference filter, bi-directional temperature compensation, and a digital adaptive microwave threshold, which performs a full test when the device is switched on, and continuously supervises the threshold.
---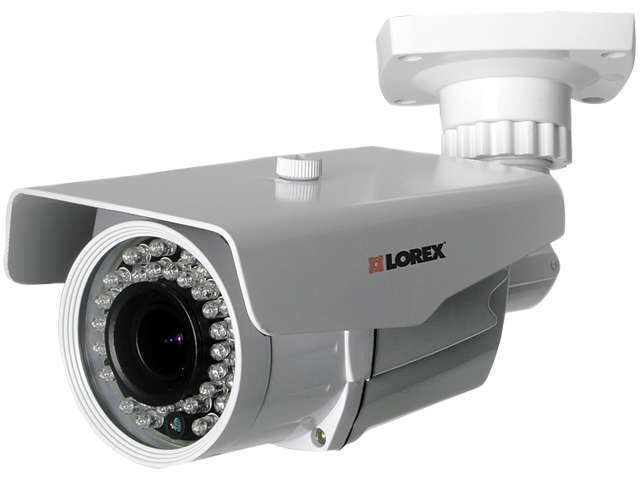 The Lorex LBC5451 is a night vision camera that performs motion detection. When it detects movement, it triggers an intense white LED light to scare away intruders. It provides night vision images in full colour, even in complete darkness. The Lorex camera works equally well indoors and outdoors with waterproof technology and long range monitoring.
---
| | |
| --- | --- |
| 6 | Logitech Alert 750e Camera System |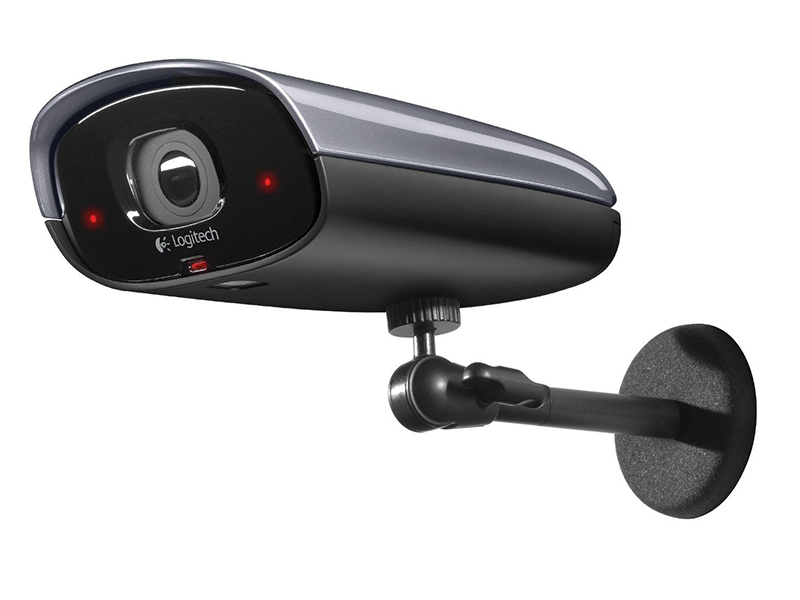 The Logitech Alert 750e is a waterproof HD camera system with night vision wide angle lenses. It simply plugs into a mains socket and comes with software that is installed when users attach it to a computer. The Logitech system can accommodate up to five additional indoor and outdoor cameras. Users can send motion-triggered alerts or time-scheduled alerts to an email address or mobile phone. The system can be set to only record motion-triggered events and works even when the computer is off; it backs up the recordings to the computer automatically when there is an active network connection. The camera has 2 GB storage space, so buyers do not need a DVR.
---
| | |
| --- | --- |
| 7 | ELRO VD71F Video Door Intercom System |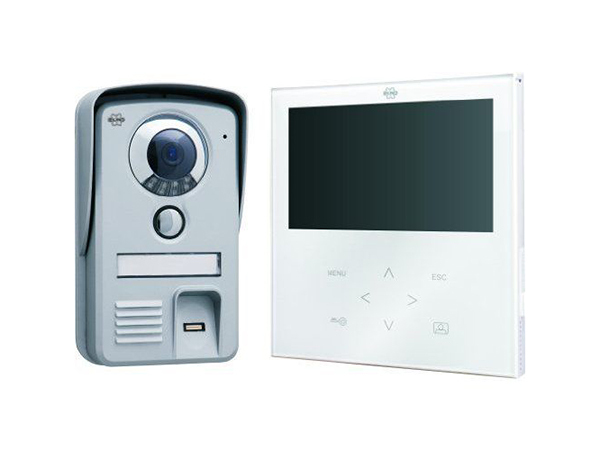 The ELRO VD71F iis a video intercom system with a fingerprint scanner. It allows homeowners to scan their fingerprints to open doors rather than using keys. The ELRO system can store up to 80 different fingerprints, thereby making it versatile for small offices or blocks of flats. When at home, users can view people at the door easily and let them in with the press of a button.
---
How to Buy Accessories for Home Surveillance Equipment
Buyers can find
accessories for home surveillance equipment
on eBay by searching for specific items, such as
CCTV cameras
, alarms, or motion detectors. Enter the relevant keywords into the search field that can be found on every page, then browse through the results. You can narrow down your options using the category filters. Before you buy a product, understand the features that it offers and compare these with the requirements that you have for your security system. Home surveillance equipment allows homeowners to keep their properties safe.