Airless paint sprayers can significantly reduce the work necessary to complete almost any painting job. From professional high volume sprayers to handheld units with refillable paint cups, there is an
airless paint sprayer
for any size job. Buyers looking to purchase a paint sprayer can find different brands and styles of airless sprayers at home improvement stores or paint stores. However, it is unlikely one retailer has a wide range of brands to choose from. Sellers on eBay offer a large selection of all the popular brands at competitive prices with the convenience of shopping online.
| | |
| --- | --- |
| 1 | Graco 16N658 TrueCoat II Handheld Airless Paint Sprayer |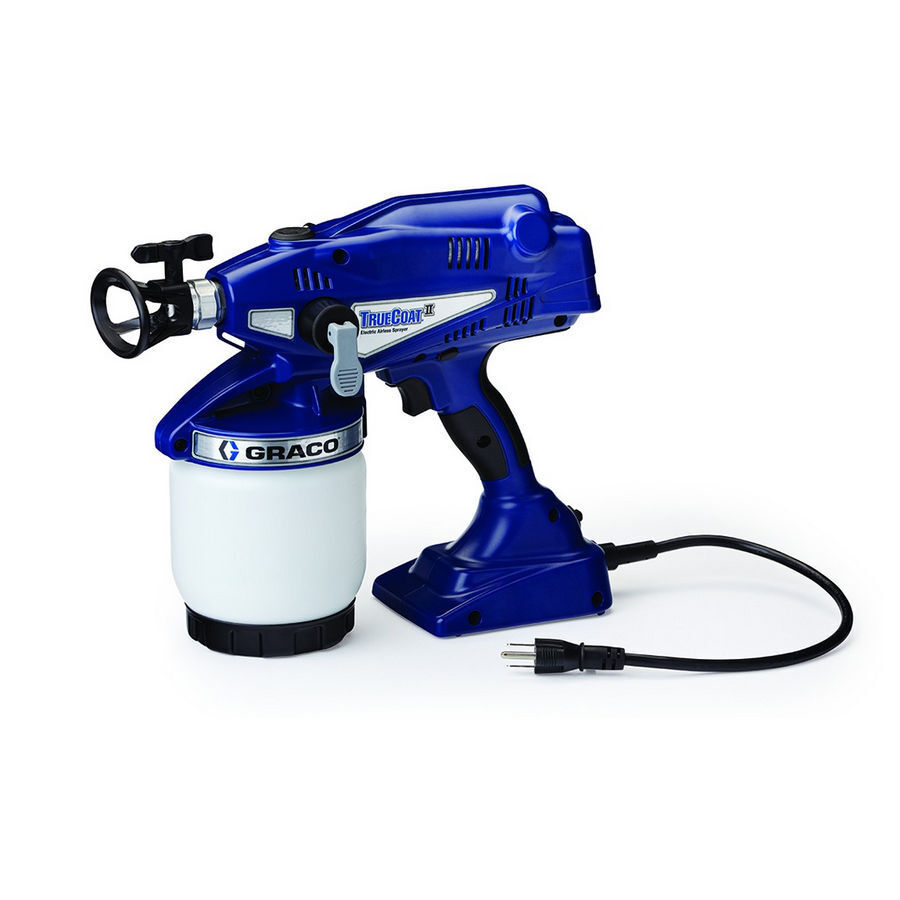 The Graco TrueCoat II airless paint sprayer allows even inexperienced users to achieve professional looking results on their spray painting project. The precision carbide tip and factory preset spray settings provide optimal control and help to reduce overspray. Consumers can use the TrueCoat II with stains, oil based paint, enamel, acrylic, or latex paints without the need to pre-thin the product. Pour the coating material into the spray cup and go to work.
---
| | |
| --- | --- |
| 2 | Wagner 515034 Pro Coat Airless Paint Sprayer |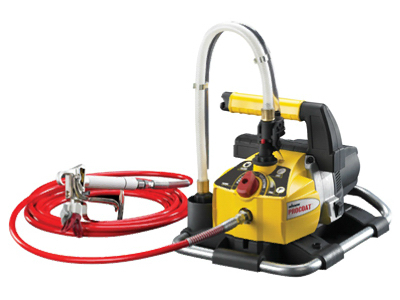 With a Wagner 515034 ProCoat paint sprayer consumers can paint like the pros. The 0.5 horsepower motor on the base unit can draw paint directly out of a 3.7-litre or 19-litre paint can. A 7.62-metre hose comes standard to deliver paint from the base unit to a swivel handle spray gun. Capable of spraying most common household jobs with paint, stain, or sealant the Wagner ProCoat handles thick latex paints with ease. Weighing less than 11 kg, the sprayer is easy to carry and pack away for storage.
---
| | |
| --- | --- |
| 3 | Milwaukee M491021 Airless-Fine Finish Paint Sprayer |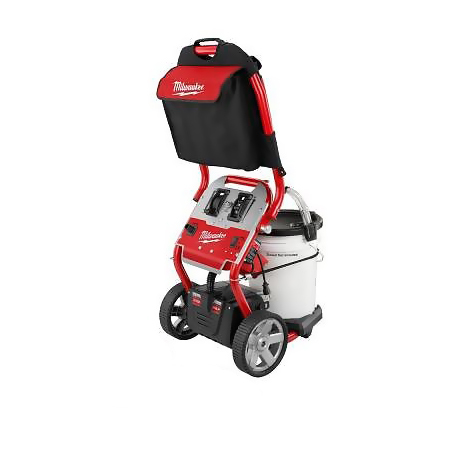 For painters who prefer a roll-around pump unit, the Milwaukee M491021 has a sturdy heavy-duty chassis that not only makes moving the sprayer almost effortless, but holds a 18-litre bucket of paint on the frame with an included elastic strap. Without a paint pail attached, the unit weighs 18 kg and has a 7.62-metre hose with dual action pistol grip sprayer. The Milwaukee M491021 comes with a 10-litre bucket lid to attach directly to the paint container for optimum suction.
---
| | |
| --- | --- |
| 4 | Campbell Hausfeld PS290D Airless Paint Sprayer |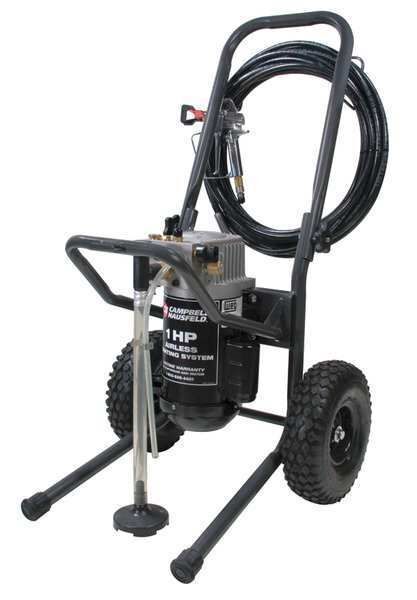 The Campbell Hausfeld PS290D airless paint sprayer comes with two airless spray tips ideally suited for painting barns and fences. The one horsepower motor mounts on a metal frame with pneumatic tyres for easy movement over all types of terrain. A 15-metre high pressure hose comes standard but the unit can accommodate a hose length up to 60 metres when using a single airless spray gun.
---
| | |
| --- | --- |
| 5 | Titan Impact 740 Airless Paint Sprayer 800-007 |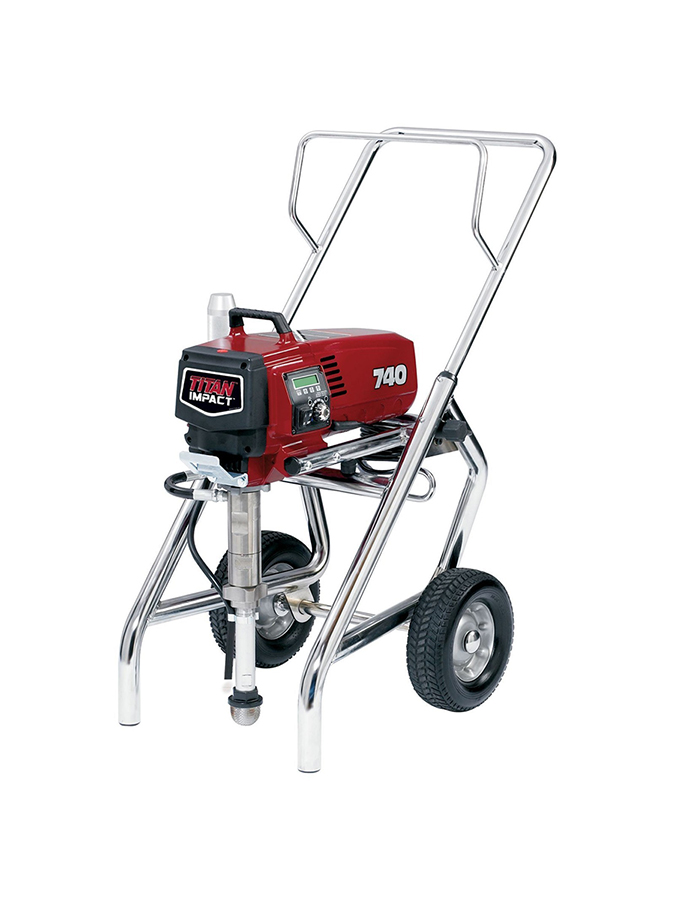 Designed for large residential or commercial painting jobs, the Titan Impact 740 is advertised to spray 568-757 litres of paint per week. Capable of spraying lacquer, enamel, and latex paints, the Titan Impact can also handle stains and block fillers. Weighing in at 38 to 45 kg, depending on rolling cart configuration, the Impact 70 is a sturdy, heavy-duty unit.
---
| | |
| --- | --- |
| 6 | Ingersoll-Rand-ARO NP328D02-2 Airless Paint Sprayer |
Similar to the Wagner 515034, the Ingersoll-Rand ARO NP328D02-2 sprayer mounts directly on a 19-litre paint bucket with the added bonus of an auxiliary cart to make movement on the job easier. The ARO airless sprayer comes with a swivel air gun and paint spray tip and includes a material agitator that extends into the pail to keep paint flowing smoothly. A 7.62-metre hose provides adequate length for most home project applications.
---
| | |
| --- | --- |
| 7 | Graco UltraMax II 1595 Hi-Boy Electric Airless Paint Sprayer |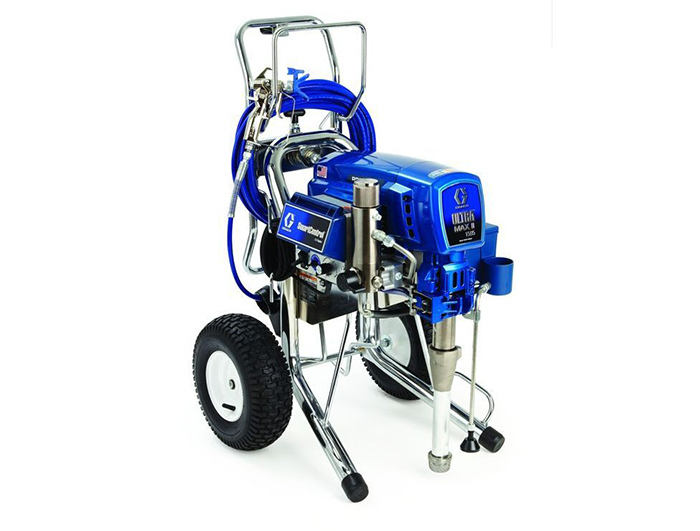 The UltraMax II 1595 is Graco's highest output airless sprayer and is a contractor-grade piece of equipment. Capable of handling multiple spray guns and pumping out the thickest of latex paints, the UltraMax is ready for serious work. A heavy-duty cart with large pneumatic tyres and a host of add-on accessories make the Graco UltraMax the sprayer of choice for two, three or four man painting crews.
---
How to Buy Airless Paint Sprayers
Shopping for airless paint sprayers on eBay allows buyers to view a number of different paint sprayer models, compare prices and features, and then decide what brand and model best suits their needs. Enter airless paint sprayers as keywords into any eBay search bar, click search and scroll through listings of all items that match the description. Use the filter menu to narrow search results to the specific brands you want to compare. Select the paint sprayer you want, and complete the sale with a mouse click. For anyone with a significant amount of painting to do, airless paint sprayers are a time and effort saving investment.