When it comes to buying a
refrigerator
, consumers have a lot of options to choose from. Style, design, efficiency, dimensions, and available options are but a few of the considerations. Most refrigerators come with a freezer unit, though the size of the freezer is another important decision. Comparing the best brands of refrigerators helps to make consumers aware of the different types of units that are available on the market. Consumers can purchase refrigerators at most retail outlets that sell major appliances; however, model choices may be limited. Buyers wanting to compare all the top brands and models can shop eBay for great deals on refrigerator freezer combos.
The Hotpoint RFAA52 is a free standing refrigerator/freezer with a net capacity of 235 l. The fridge totals 150 l of space and the freezer holds 85 l. The device fits in most standard kitchens, and measures 54.4 cm by 174 cm by 58 cm. A four star freezer rating and an A+ energy efficiency rating makes the Hotpoint RFAA52 a top consumer brand choice for food storage and affordable operation.
---
| | |
| --- | --- |
| 2 | Beko Under Counter UL584AP |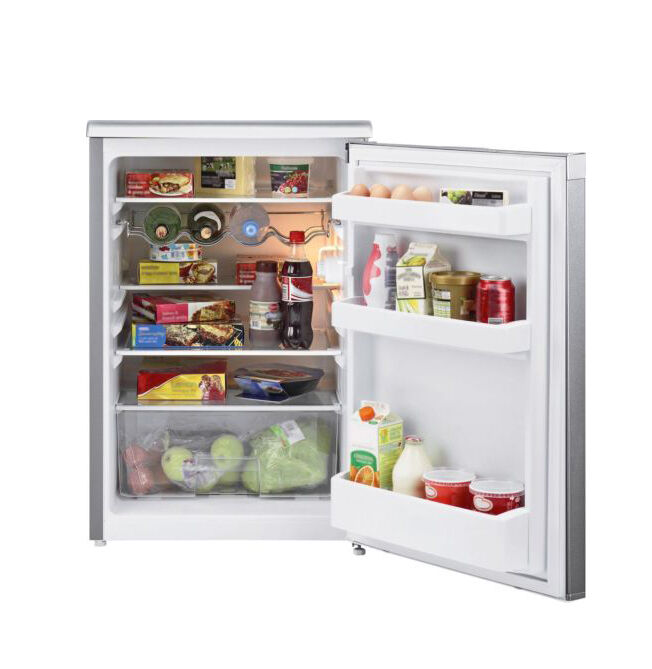 Buyers with kitchen space limitations should consider the Beko UL584AP undercounter model refrigerator for its compact space saving design. Measuring just 84 cm by 54.5 cm by 59.5 cm, the Beko UL584AP fridge-only unit has a net storage capacity of 130 l. The refrigerator door is reversible so that users can mount it on either side for easy undercounter access. Adjustable glass shelving allows the user to modify interior storage spaces.
---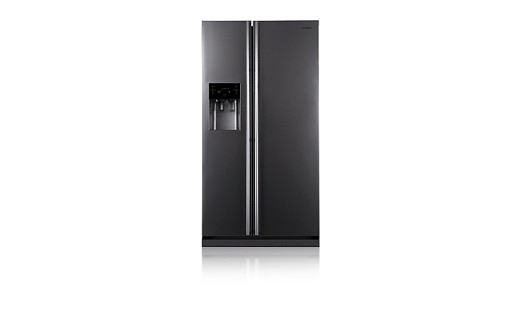 Often referred to as an American style refrigerator/freezer the Samsung RSH1DTMH is a large capacity side-by-side unit with an ice and water dispenser in the freezer door that measures 91.2 cm by 177.5 cm by 67.2 cm. The large dimensions offer a net capacity of 345 l in the fridge and 179 l in the freezer section. The RSH1DTMH is a frost free unit which requires far less maintenance to the freezer portion of the appliance.
---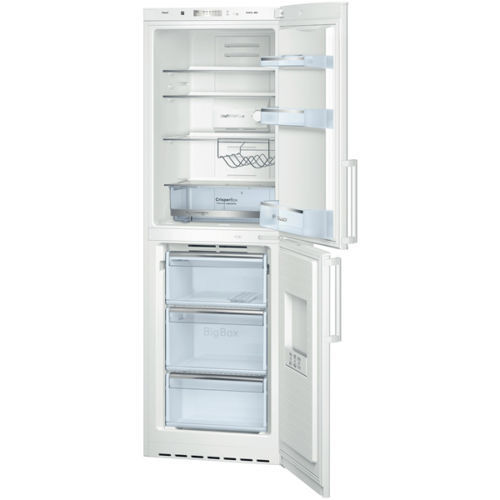 For kitchens with a fair amount of space, the slightly larger Bosch KGN34VW20G measures 60 cm by 185 cm by 65 cm for a net storage capacity of 280 l. The bottom no-frost freezer has net storage room of 94 l with the refrigerator portion holding 186 l, including a CrisperBox with its own humidity setting for fresh fruits and vegetables. Four glass shelves hold refrigerated food and the freezer has three transparent doors for easy viewing after opening the freezer door.
---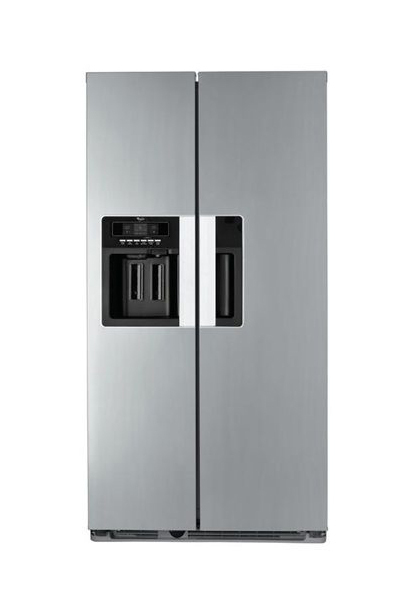 Another side-by-side refrigerator/freezer, the Whirlpool WSN5583 provides large capacity storage with the Whirlpool reputation of dependability and long service life. Measuring 90.2 cm by 178 cm by 70 cm, the oversized refrigerator has a net capacity of 325 l, while the freezer holds a net of 180 l. The WSN5583 has a cold water and ice dispenser built into the freezer door along with a removable in-door ice maker. Browse the Whirlpool collection on eBay for more refrigerators.
---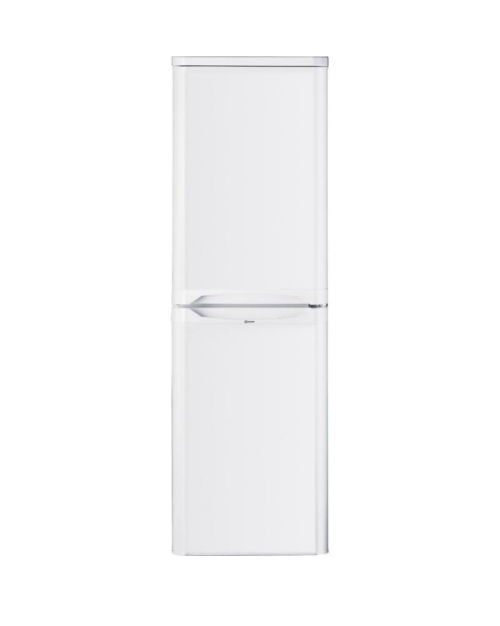 A consumer favourite, the Indesit CAA55 is a slim upright with a combined net storage capacity of 234 l. Exterior dimensions of the CAA 55 allow it to fit well in minimal space kitchens with a width of 54.5 cm, a height of 174 cm and depth of 58 cm. Recessed door handles at the fridge/freezer split make for a smooth surface to the refrigerator doors and add to the modernistic design of the unit.
---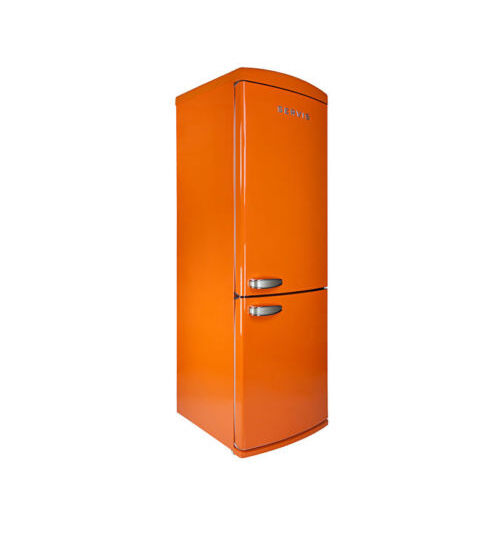 Buyers who want a unique and retro look should consider the Servis C60185 refrigerator freezer. The appliance comes with classic colours of bright red, green, and orange, along with basic black or white. Retro style pull handles on the front doors complete the retro look. Despite the Servis retro refrigerator look, it fits comfortably into a modern kitchen at 60.5 cm by 189.9 cm by 67 cm. Net storage capacity equals 231 l for the refrigerator and 87 l for the freezer.
---
How to Buy a Top Brand Refrigerator
To shop a large selection of all the top brands of refrigerators, enter "refrigerator" as the keyword into any eBay search bar. Narrow search listings by using the filter menu or if you only want to view a specific brand, add the brand name to the keyword search. Sellers on eBay receive feedback from buyers that purchase their merchandise; buy with confidence by reviewing individual seller feedback to see how a particular seller handles transactions. Select the refrigerator you want to buy, and complete the sale on eBay by using PayPal for the safest and most secure means of transferring payment to the seller. Refrigerators are an essential household appliance, so it is important to find the model that can best meet your needs.