Innovative media technologies and visual devices hit the market every day, and
Blu-ray players
are among the most popular devices to watch movies. Users prefer Blu-ray players over traditional
DVD players
due to their crisp images and clear audio. With a wide variety of Blu-ray players on the market, shoppers must understand the various models available before they make a purchase decision. The overwhelming selection of devices, however, makes the process difficult. Shoppers can make intelligent purchase decisions once they understand the details of the top options.
| | |
| --- | --- |
| 1 | Oppo BDP-93 Blu-ray Player |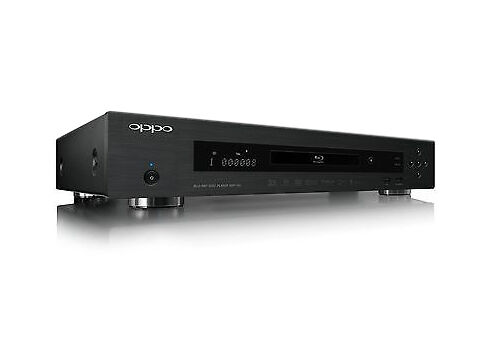 The Oppo BDP-93 is a top choice among home-theatre buffs. At nearly double the price of other Blu-ray players, it delivers a one-of-a-kind audio-visual experience. The internal functions of the player produce quick load times, fast startups, and exceptional graphic displays. Connectivity to the player is possible through HDMI outputs, USB ports, an eSATA port, or an IR blaster port. Users can also use coaxial and optical audio outputs, and composite video outputs. A key feature among audio-visual enthusiasts is the 7.1-channel analogue outputs and RS-232c port for remote controls.
---
| | |
| --- | --- |
| 2 | Panasonic DMP-BDT220 Blu-ray Player |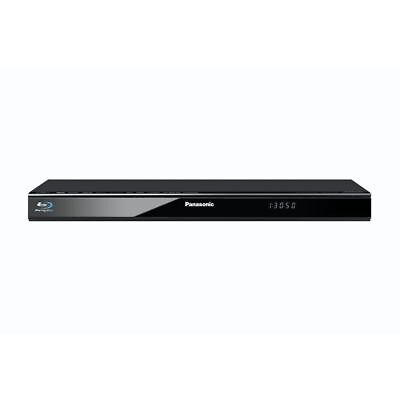 Along with its Blu-ray technology, the Panasonic DMP-BDT220 comes with 3D, Wi-Fi, and Skype capabilities. The player also streams Internet content from Hulu Plus, Pandora, Amazon Instant Video, Netflix, and Vudu. Other notable features include its front-panel SD card slot and quick-start mode. In addition to the multiple streaming applications, the user interface provides a seamless experience with simple navigation.
---
| | |
| --- | --- |
| 3 | Sony BDP-S590 Blu-ray Player |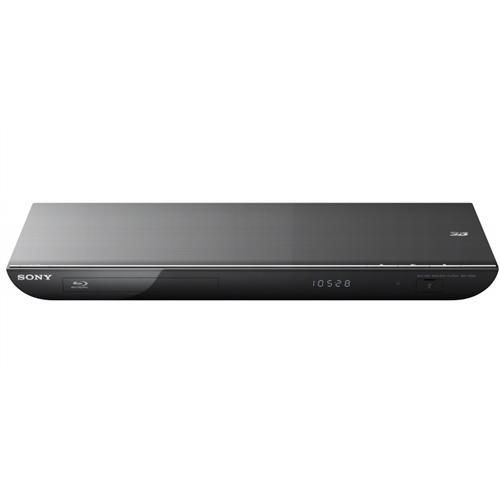 Similar to the Panasonic DMP-BDT220's streaming functionality, the Sony BDP-S590 streams content from Hulu Plus, Pandora, Netflix, and more. The player's slim, sleek, and modern body design sets it apart from some of the larger players on the market. The aesthetics of the remote control are only outdone by its ergonomic comfort. Furthermore, the remote features a Netflix button that makes navigation to the service quick and easy. The Sony BDP-S590 is a top choice for users who rank aesthetics high on their list of requirements.
---
| | |
| --- | --- |
| 4 | LG BD670 Blu-ray Player |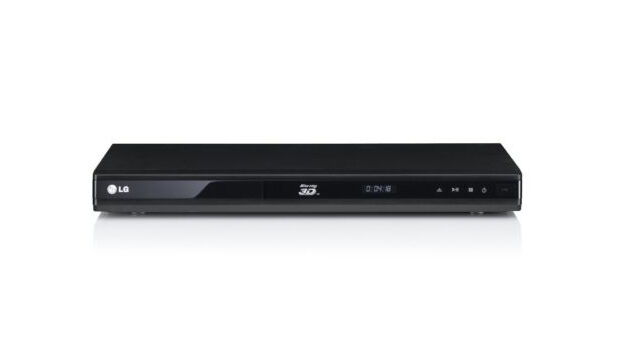 The look of the LG BD670 is not as flashy and modern as other players, but its hearty set of features and compelling functionality more than make up for it. It offers exceptionally fast start-up and load times, so users have their movie on the screen in seconds. The crisp picture quality and crystal-clear audio round out a Blu-ray experience that ranks among the best choices. Additionally, the player has built in Wi-Fi capabilities and a clean user interface that is easy to navigate.
---
| | |
| --- | --- |
| 5 | Samsung BD-D5700 Blu-ray Player |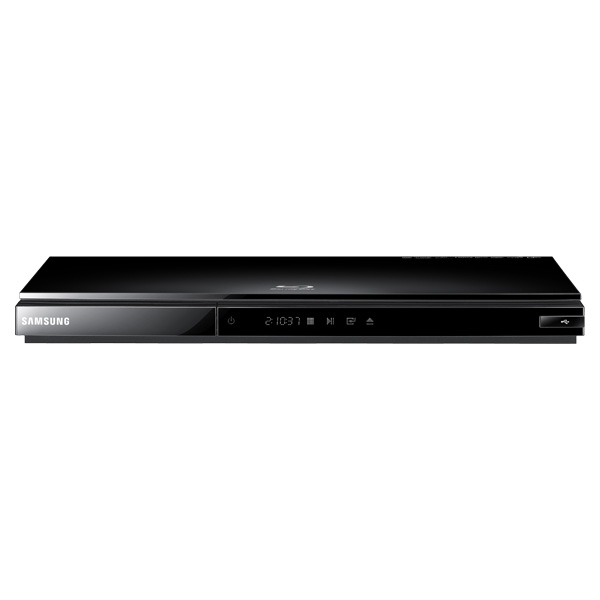 An extra-slim black case allows users to set the Samsung BD-D5700 in a wide variety of narrow places. The player is a good fit for users with little or no space around their home-theatre system. Its compact size also makes it easily mountable. Because it has no internal memory, a USB port allows access to the BD-Live content on Blu-ray discs. In addition to standard features and an attractive user interface, the player has Wi-Fi capabilities and can stream content from a variety of Internet sources.
---
| | |
| --- | --- |
| 6 | LG BP620 Blu-ray Player |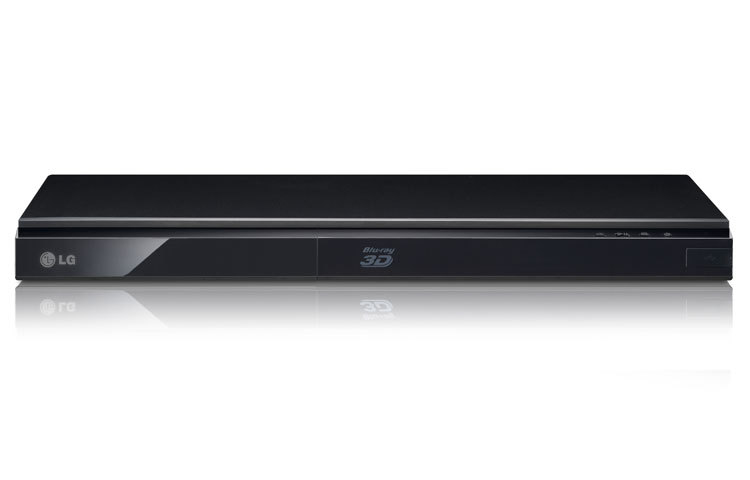 With 3D and Wi-Fi capabilities, the LG BP620 has a modern enclosure and front flap that conceals the ports and disc tray. The look of the player creates a clean, innovative feel, which accurately represents its complete functionality. Quick load times, Wi-Fi functionality, and the ability to stream content are just a few of its features. For users who want an affordable player with a classy look, the LG BP620 is a top choice.
---
| | |
| --- | --- |
| 7 | Toshiba BDX5300 Blu-ray Player |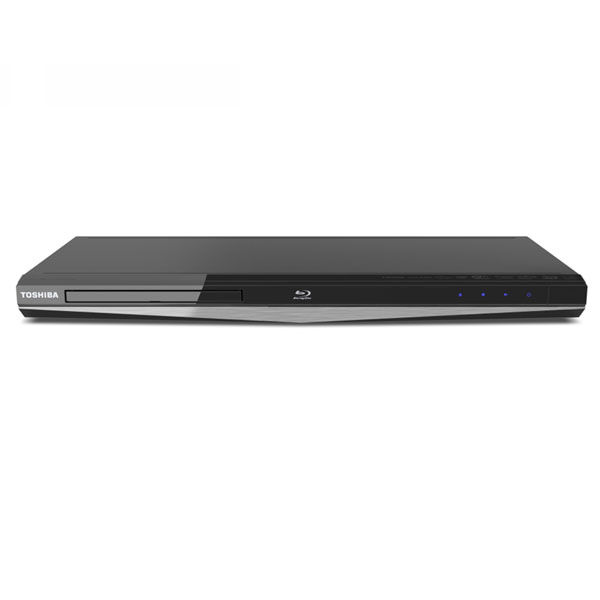 As one of the more affordable Blu-ray players, the Toshiba BDX5300 has 3D capability, universal disc playback, and built in Wi-Fi. While the smart TV features are not as robust as some high-end models, users can stream from most major online content providers, such as Netflix, Hulu Plus, Pandora, Vudu, and YouTube. The feature set and user interface create an attractive balance of value and affordability. The Toshiba BDX5300 is a top choice among users who want to enjoy the high-quality audio-visual experience of a Blu-ray player at a manageable price.
---
How to Buy a Blu-ray Player on eBay
To begin your search for a
Blu-ray player
, enter all relevant keywords into the search field on any page at eBay. With the navigation options available, filter the results so it only includes the products you prefer. To ensure the best experience possible, consider Blu-ray players from reputable sellers with high feedback scores. To begin your purchase decision, articulate what features are most important. When you clearly understand your requirements, it is much easier to shop the marketplace at eBay.