When trying to keep a room a little breezier while supplementing it with heaps of style, a ceiling fan is a great item to have. However, just like any other appliance or utility in the house, ceiling fans can also suffer damage that needs repair or they need supplements to optimise their usage. Fortunately, there are many ceiling fan accessories available that consumers can use to not only increase air flow, but also add style and function to their ceiling fan. By considering some of the most prominent ceiling fan accessories, consumers can transform their normal ceiling fan into a versatile and important part of the home.
When a ceiling fan arrives and consumers begin installing it, they may discover that the ceiling fan blades do not match the style in their room. Additionally, after time, these blades can experience significant wear and can sometimes break. It is important to look at which types of blades fit best with its surroundings, such as wood grain, rust-resistant fans for salty locations, blades for uncovered locations, and many others.
---
| | |
| --- | --- |
| 2 | Ceiling Fan Downrod Extension |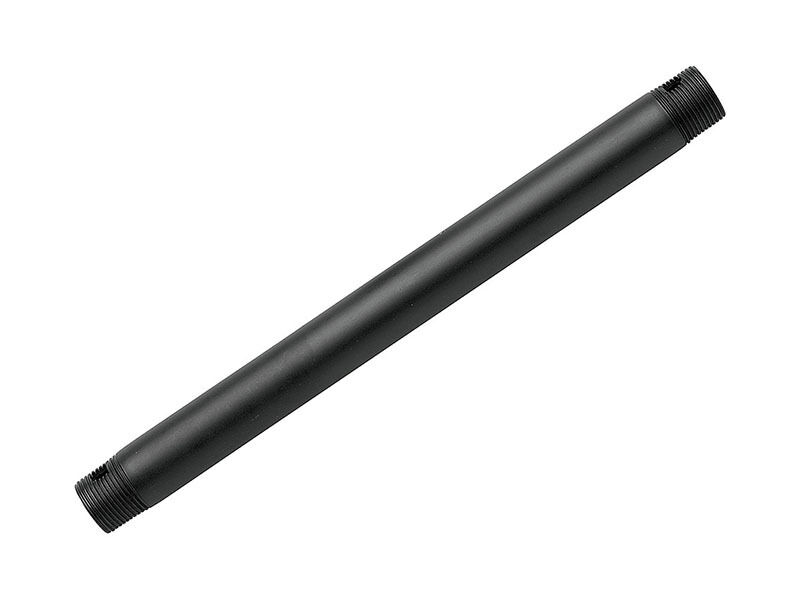 Also known as the pole or pipe of the ceiling fan, a downrod extension provides consumers with several practical benefits, including adding more style to a low-hanging ceiling fan, creating proper circulation, and providing a direct effect of the air a consumer feels from the fan. These downrod extensions work best with high and recessed ceilings.
---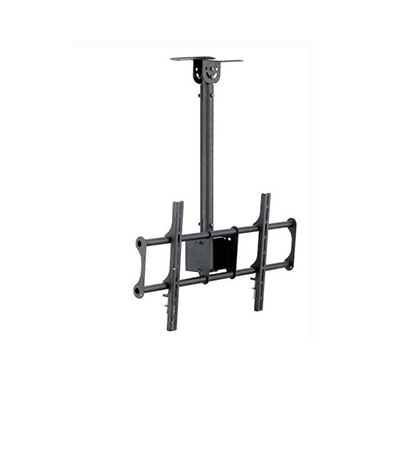 It is important to remember that not every ceiling is completely horizontal, and although vaulted ceilings are quite stylish, they are not very practical for a ceiling fan. However, with a vaulted ceiling mount, consumers can still supplement these rooms with a sturdy and effective ceiling fan. Vaulted ceiling mounts allow consumers to angle their ceiling fan exactly how they want.
---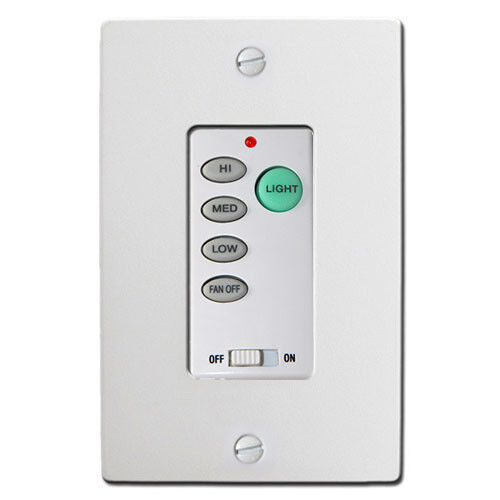 When utilising a ceiling fan, it is quite easy to forget which cord turns on the light and which cord increases the speed of the fan, while at the same time, it is difficult to get the ceiling fan to turn at the right speed with just one try. Fortunately, a wall control eliminates both of these problems by giving consumers an easy-to-read speed and function control.
---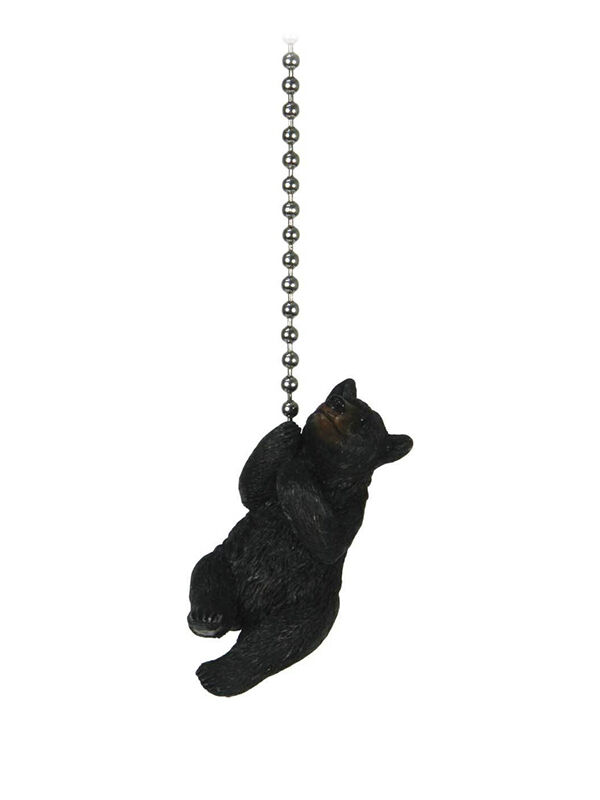 Although many ceiling fans are quite decorative already, consumers can still add more elegance and style to every room with a decorative chain pull. Fortunately, there are endless possibilities and styles for these chain pulls, ranging from porcelain beads with a floral motif and antique brass caps to simple designs, such as animals and sports icons.
---
| | |
| --- | --- |
| 6 | Ceiling Fan Remote Control |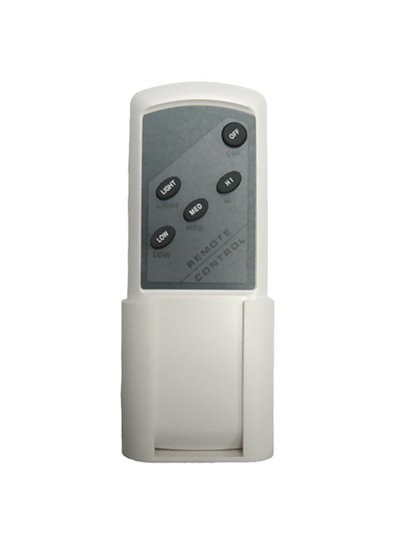 Similar to a wall control, a remote control allows consumers to easily access their ceiling fan's main functions, such as light control and ceiling fan speed. However, users can benefit a little more from a remote control, as they can access their ceiling fan from any part of the room.
---
| | |
| --- | --- |
| 7 | Ceiling Fan Lighting Adapter |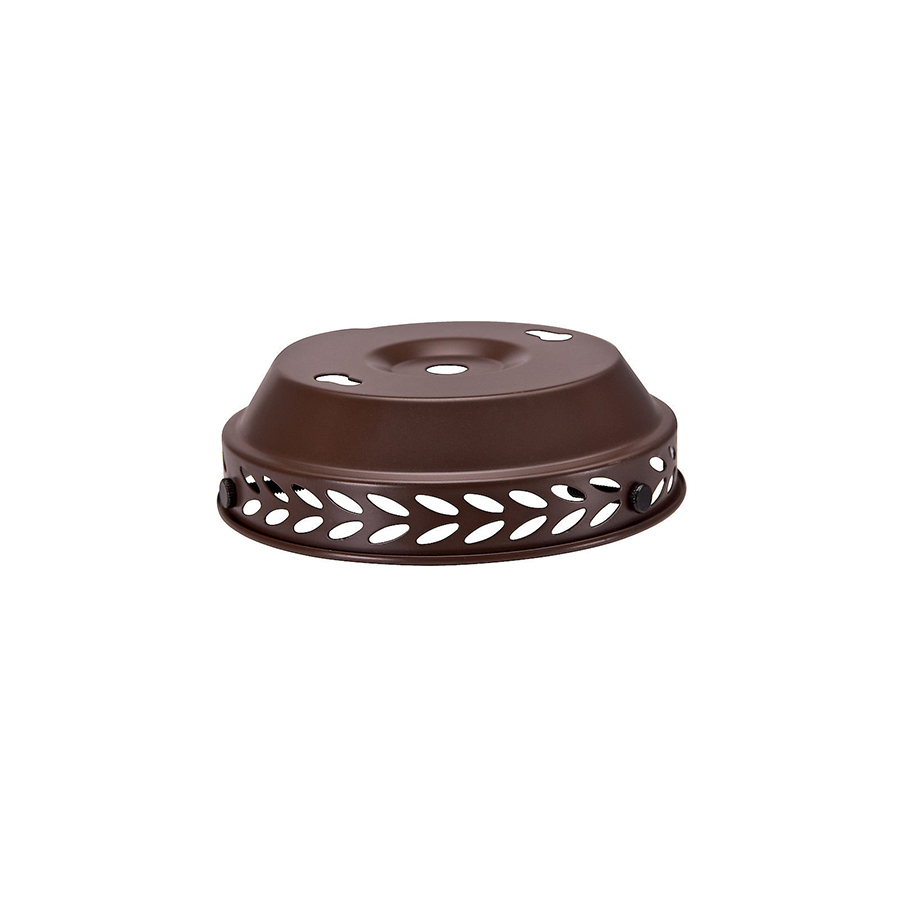 While circulated, cool air is the main function of ceiling fans, users can also benefit from the romantic, soft light that these fans produce. Lighting adapters and light kits allow consumers to add more lights of different styles to their ceiling fans, enabling them to create the right ambience for the rest of the room decor.
---
Types of Ceiling Fans
Fortunately, there are many different types of ceiling fans to choose from that feature many styles to perfectly suit consumers' wants and needs. Traditional ceiling fans hang directly from the ceiling with their blades parallel to the floor. They are versatile in terms of style, provide quality air flow, and are the most common type of fan in homes and businesses. Directional fans are similar to traditional table fans, and people can turn them upside-down and hang them from a wall or ceiling. They offer fun and functional style, better ventilate certain areas, and the user is able to control the direction of the breeze.
Rotational ceiling fans
contain two sets of propellers that work independently; each propeller has its own motor. They blend the speed and power of directional fans with the ease of traditional fans.
Buying Ceiling Fan Accessories on eBay
Ceiling fans are often much more versatile than you think. Therefore, you can supplement this versatile device with some top accessories by heading to eBay. To search on eBay, locate the search bar on any page and enter keywords specifically related to the products that you want. It is important to remember that more general searches, such as "replacement blades", elicit hundreds of listings that you may have to sift through, and therefore, you should try to use as many keywords as possible, such as "
wood grain ceiling fan blades
".